The very next holiday that is upon us is Easter. I've already shared with you some beautiful Easter decorations with rustic touches, and today we move on to some stunning Easter egg decorating ideas. Scroll down through the photos to see the endless possibilities when it comes to decorating the eggs. Although the tradition is to color the eggs in red (which symbolizes the blood of Jesus Christ that was shed during his crucifixion) now things have changed, and people have started to express their creativity and art skills through art decoration.
There are so many different techniques that can be used in the decorating process, and in this article, I have gathered the ones that I consider to be super stylish and different from the ones you have been seeing so far. Do you get excited when Easter time comes? The ideas below will make you want to decorate the eggs as soon as possible!
You will be surprised with all the versatile decorating techniques which are all next level. Motifs from nature, fashion, traditions are on the rise, and all the little details that make a big difference are taking the central stage. Now scroll down and see what I'm talking about!
GEODE EASTER EGGS
This Easter egg decorative design resembles the most popular pink quartz and amethyst trend. Did you know that you can achieve this breathtaking look just by using gold paint, food coloring, and rock candy? Your ordinary egg will become an eye-catching crystal egg that will make everyone say wow.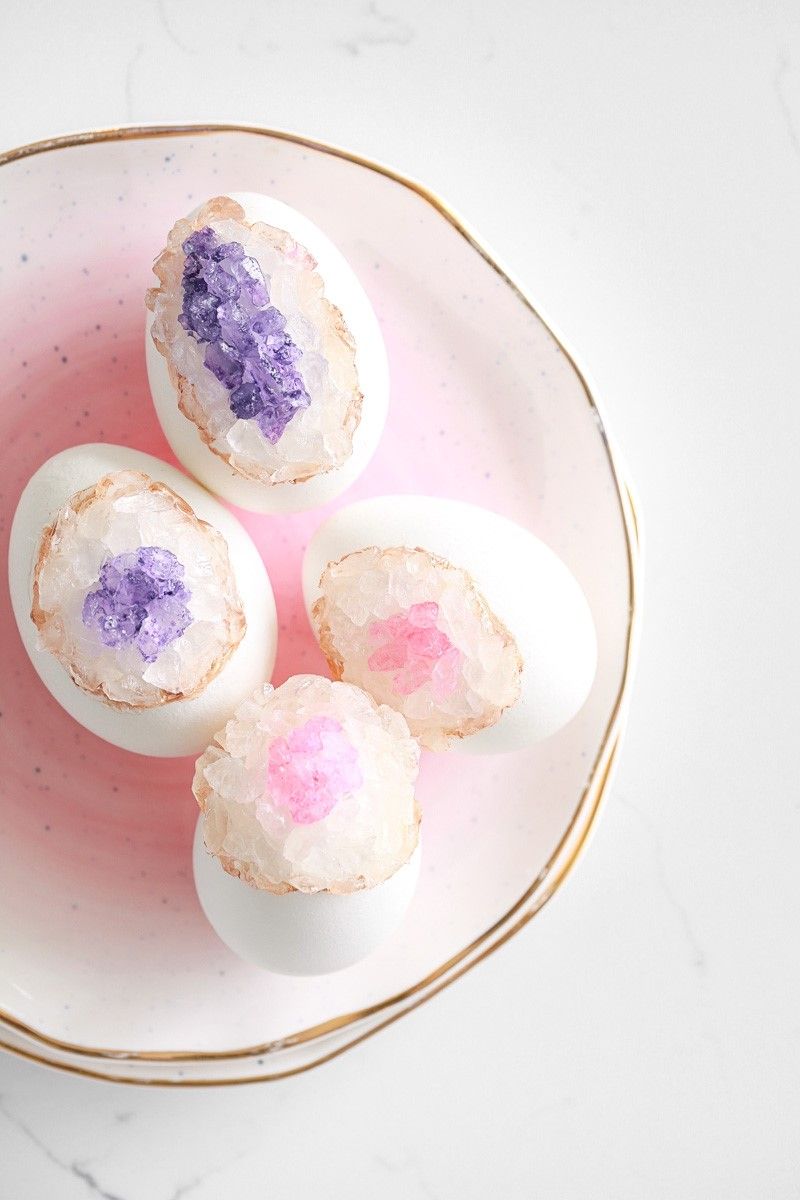 MARIMEKKO-INSPIRED EASTER EGGS
The Marimekko eggs are just a few steps away from you. You can get these majestic eggs with the decoupage technique. Choose the print of your choice and get down to work.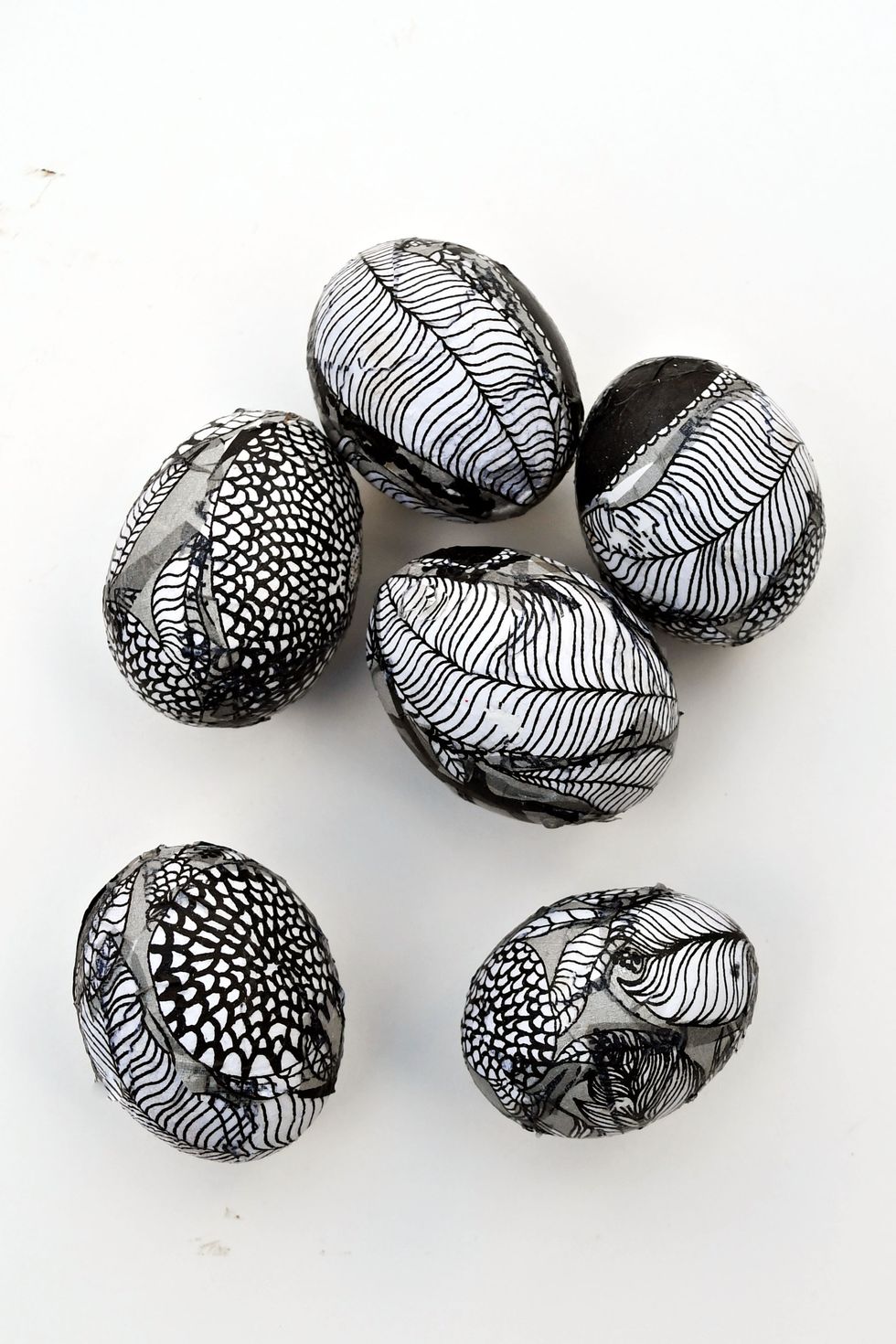 METALLIC EASTER EGGS
Although it's spring and the pastels are currently the most popular hues to embrace, let's skip them for a while and go for something a little bit different. Save the metallic hues that you have been surrounded with for the whole winter a little bit longer and use them on your Easter eggs. The results will amaze you!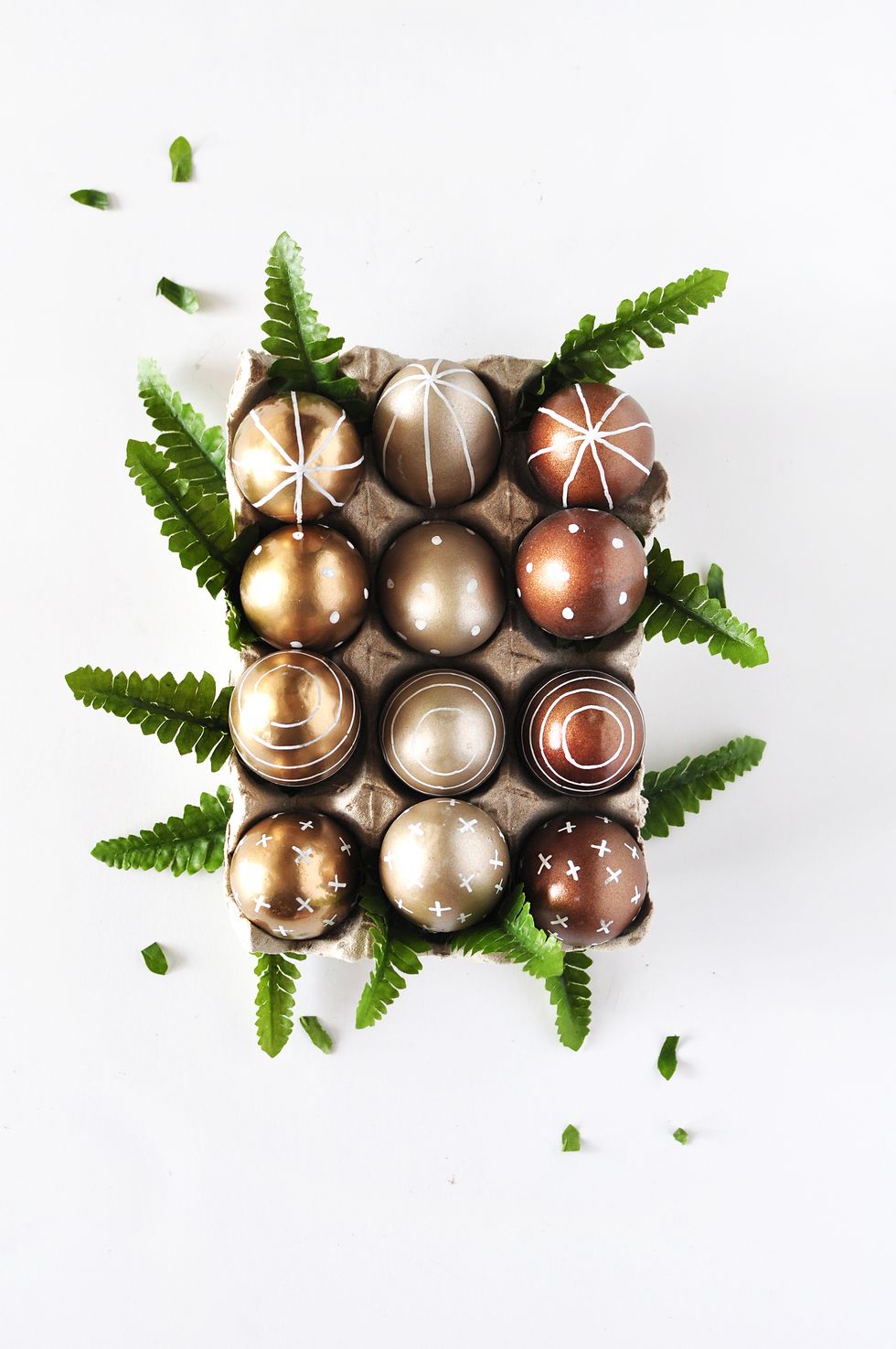 FEATHER EASTER EGGS
For those of you who are running late decorating your Easter eggs, I have a super smart and amazing idea for you. Get white eggs and just stick feathers to them. Add feathers in the bowl as well and you will be done before you know it.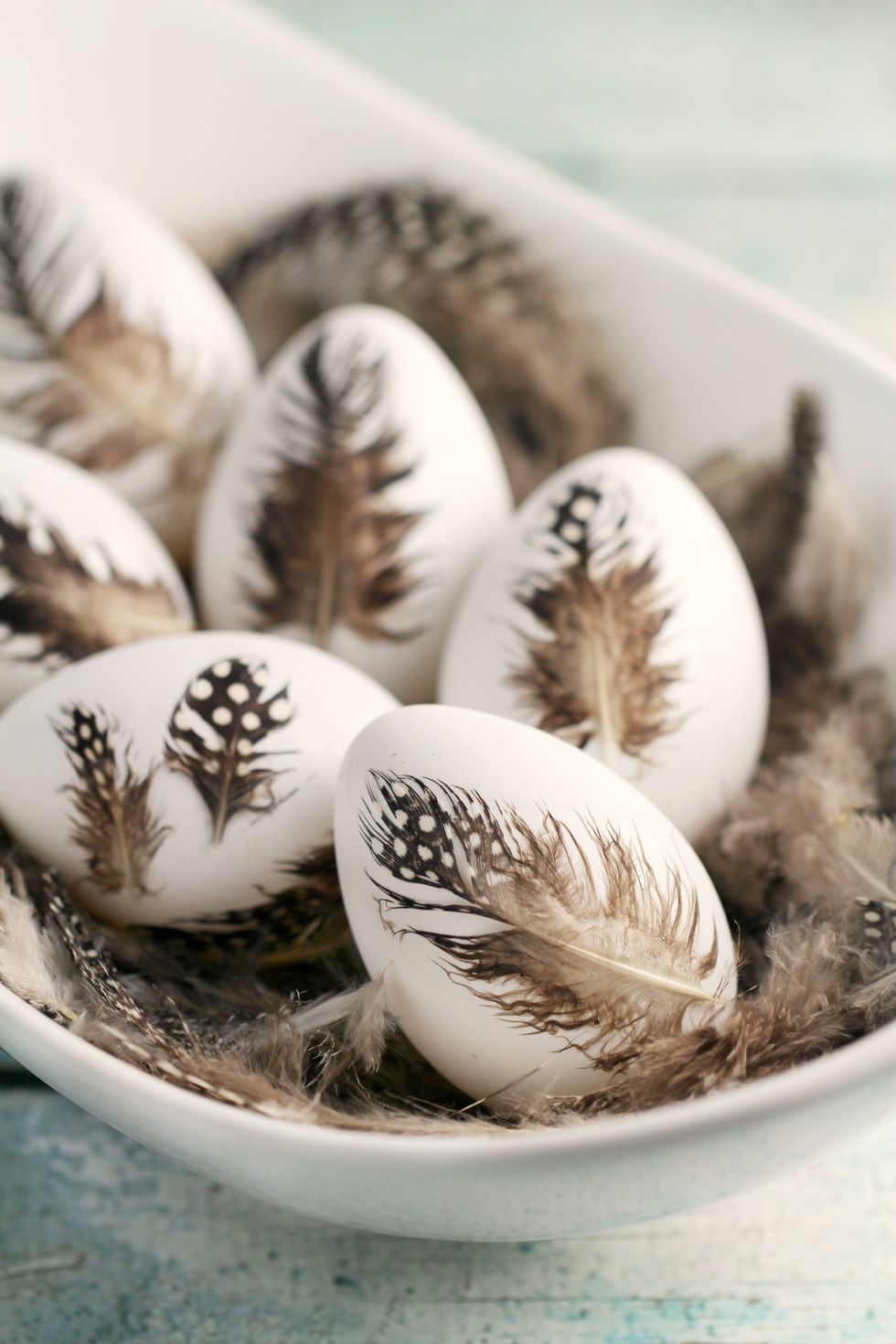 CRACKLE EASTER EGGS
There are people who enjoy crafting so much that they even go for designs that require lots of patience and attention. Would you like to give this crackle eggs a try?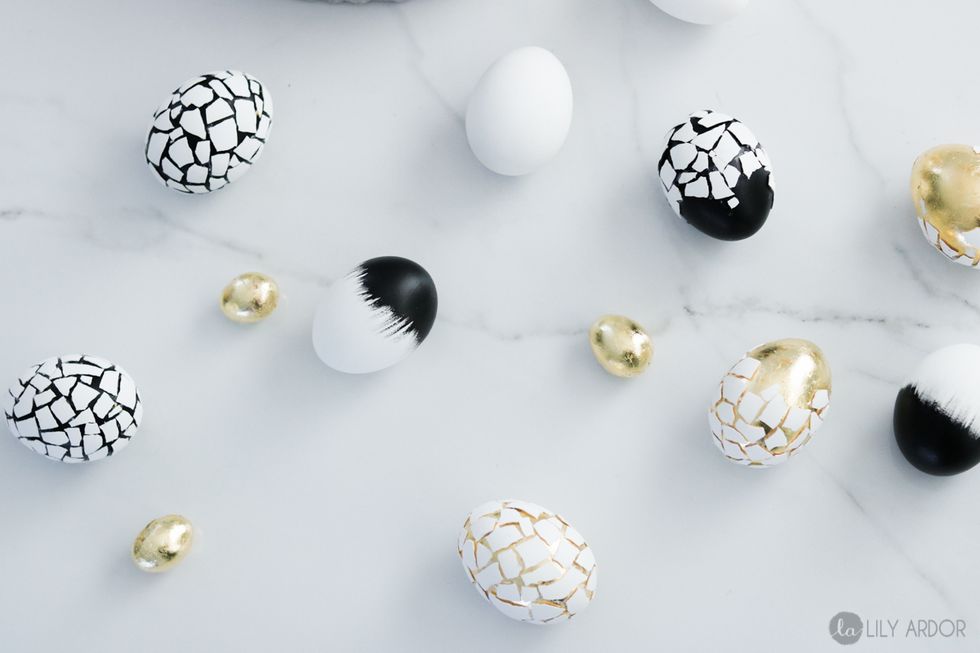 PAINT-SPLATTERED EASTER EGGS
I already mentioned that there are lots of people who run late to get ready for the holiday and the quick Easter egg decorating ideas are really useful to them. Despite the design with feathers, this paint-splattered technique should also be taken into consideration.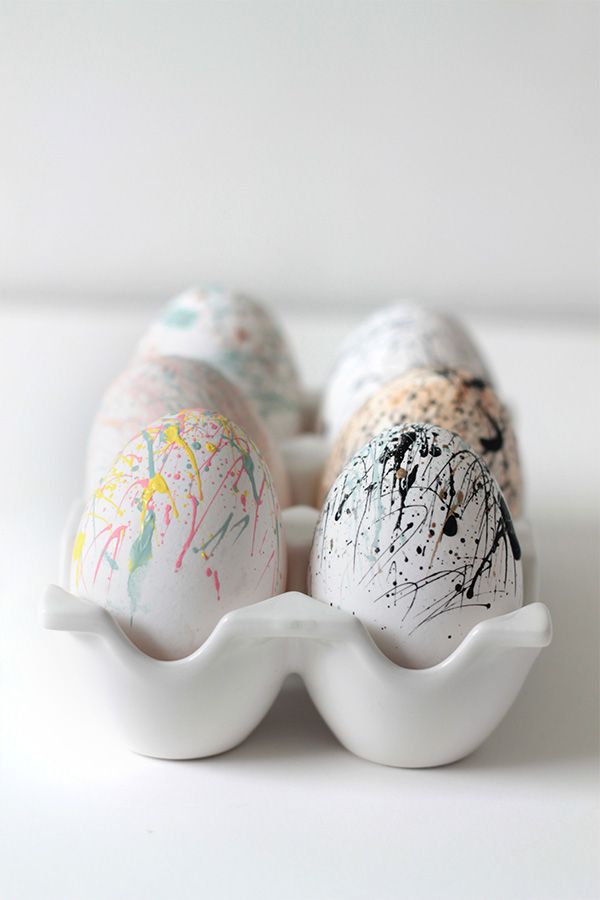 ABSTRACT TISSUE-PAPER EASTER EGGS
I have a thing on the abstract designs and these abstract tissue paper Easter eggs are definitely one of my favorite designs.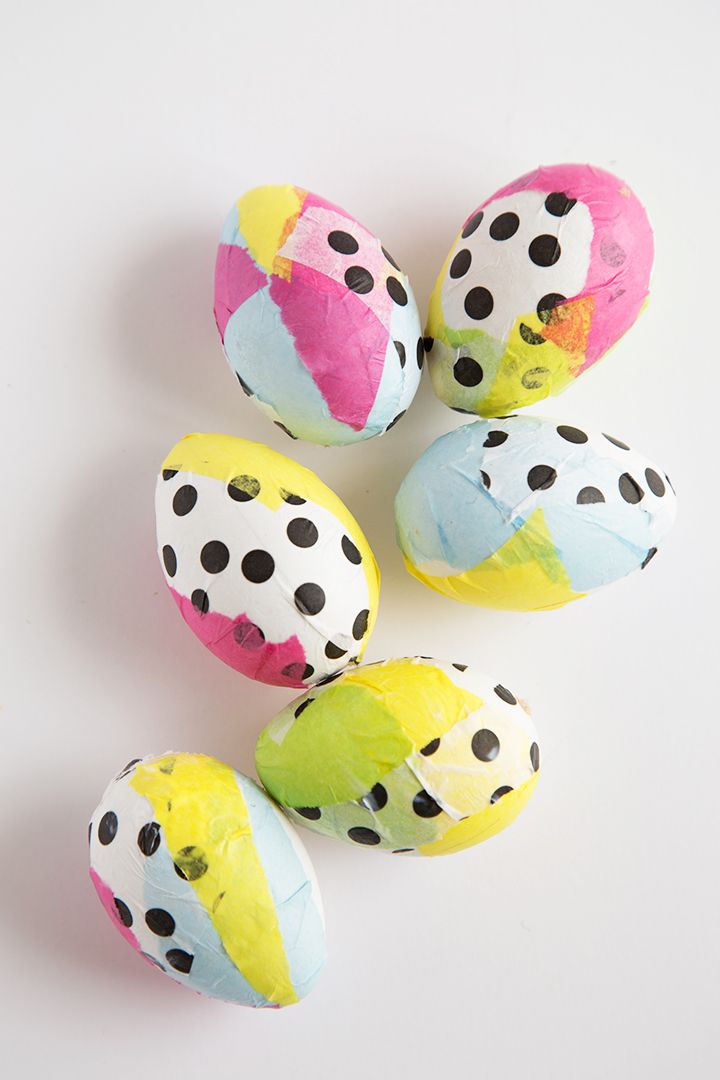 DIY VINTAGE DECOUPAGE EGGS
The decoupage technique is amazing for all of you who are not in the mood to deal with painting colors. Choose the desired print of napkins and give your eggs a majestic look.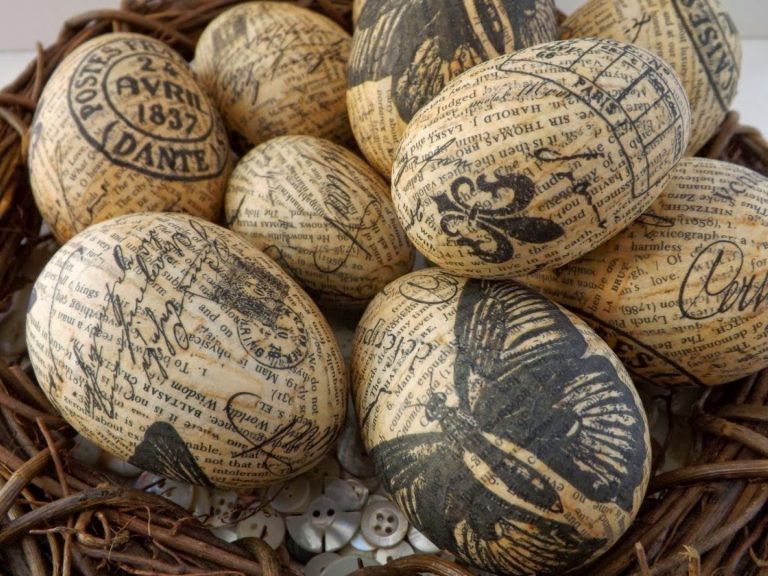 SHARPIE EASTER EGGS
The sharpie Easter eggs give you so much space for expressing your creativity. If you lack inspiration just find a print that you like on the internet and recreate it.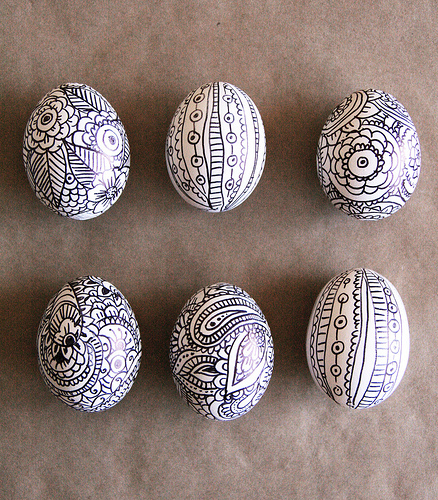 PAINT PEN EASTER EGGS
While you are down there to painting, you can consider the option of drawing over a painted egg with a sharpie in gold color. How do you like the idea?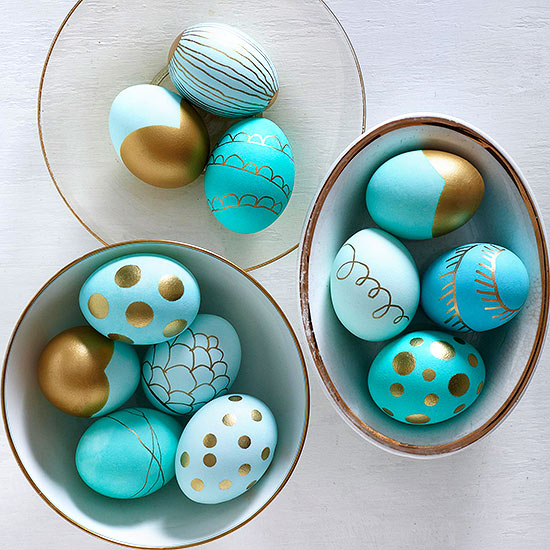 GLITTER EASTER EGGS
Do you have tons of glitter at your home and you are looking forward to using it for decorating your eggs this Easter? These patterns are a real inspiration!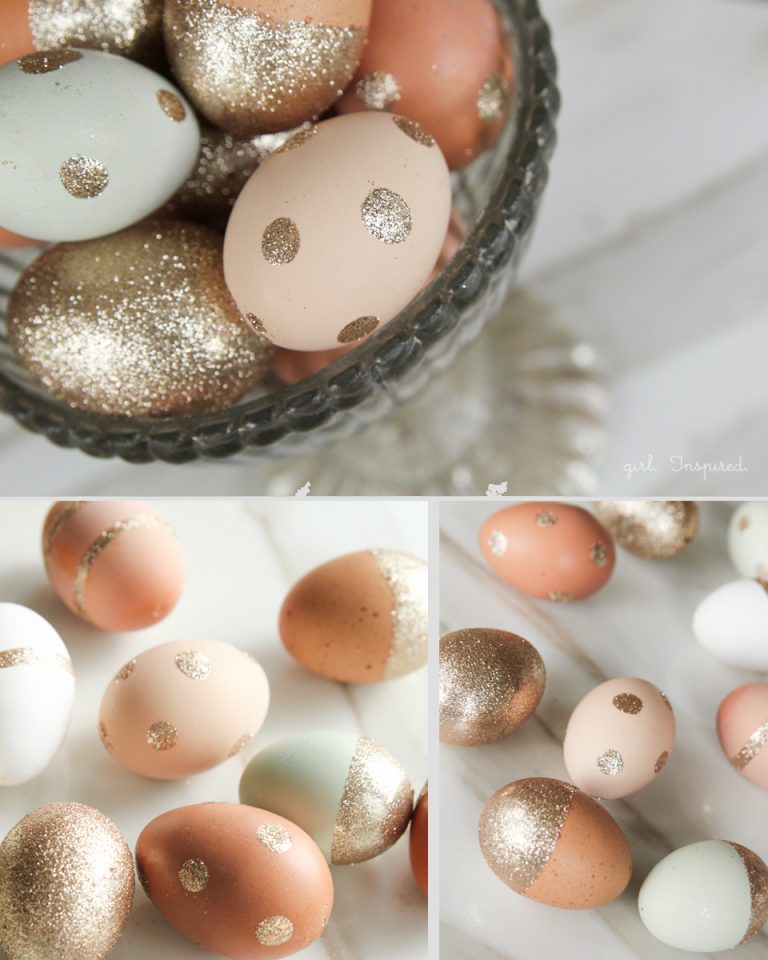 DIY GOLD LEAF EASTER EGGS
There something so sophisticated, stylish and elegant about the gold leaf Easter eggs that put them in my list of favorite deisngs!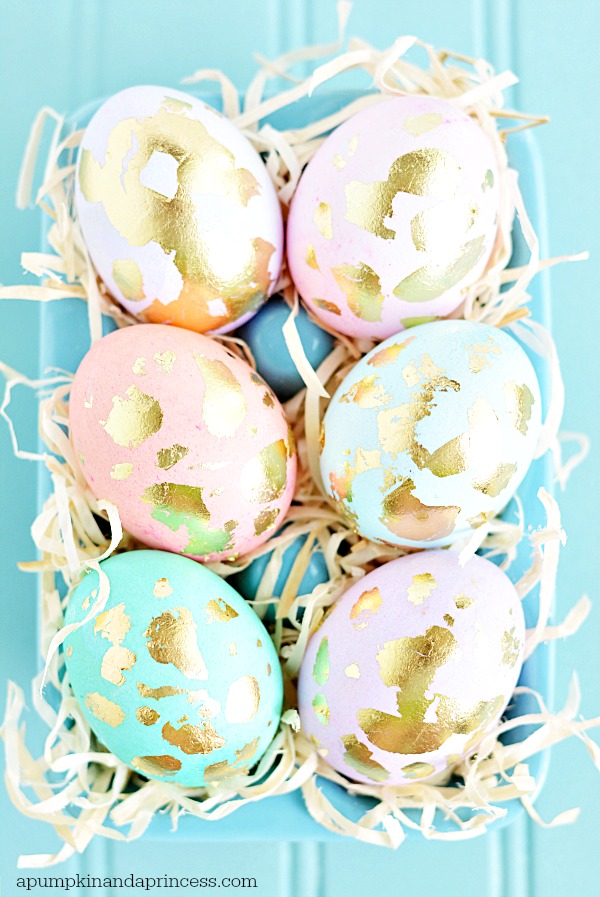 DECOUPAGE EASTER EGGS
The decoupage technique with floral prints never gets old and out of fashion! Do you agree with me?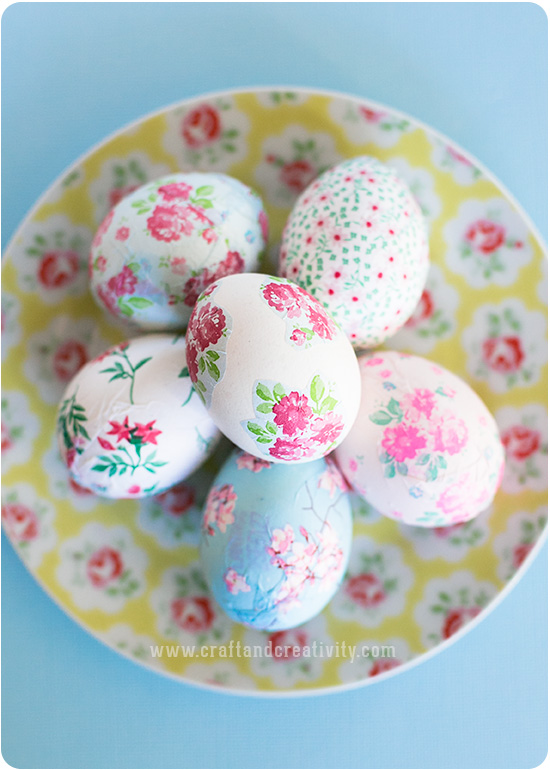 CONFETTI EASTER EGGS
What do you say about these confetti eggs? If you have extra patience, you should definitely give them a try.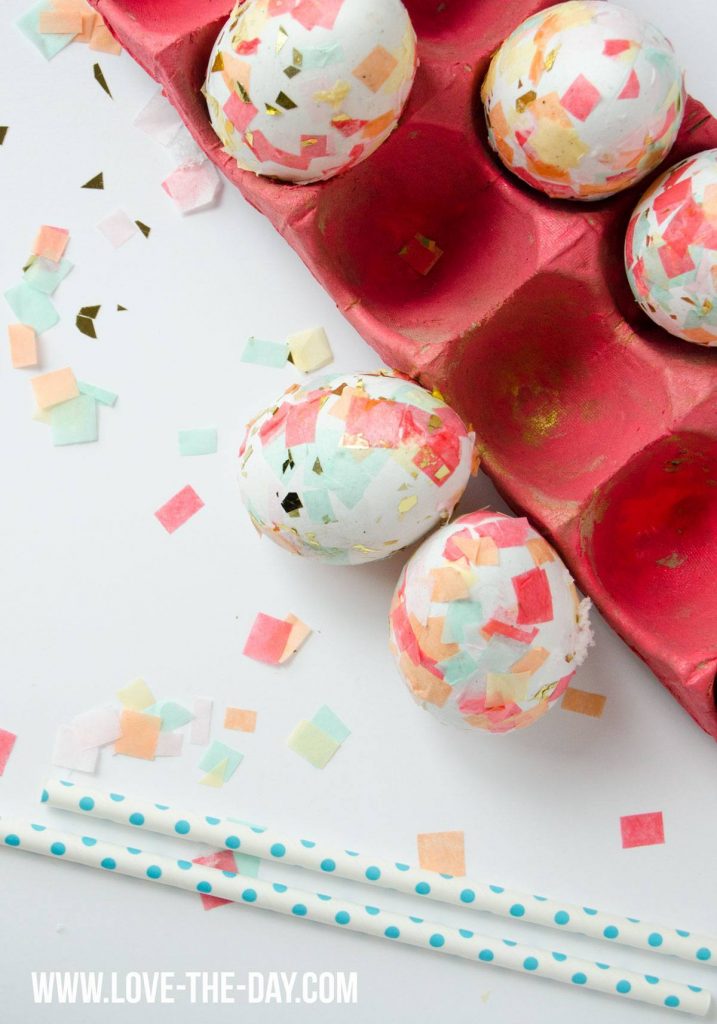 DIY CHALKBOARD EASTER EGGS
The chalkboard eggs are a great choice for you if you have kids and you want to include them in the decorating adventure. Give them a chalk and enjoy some really playful designs!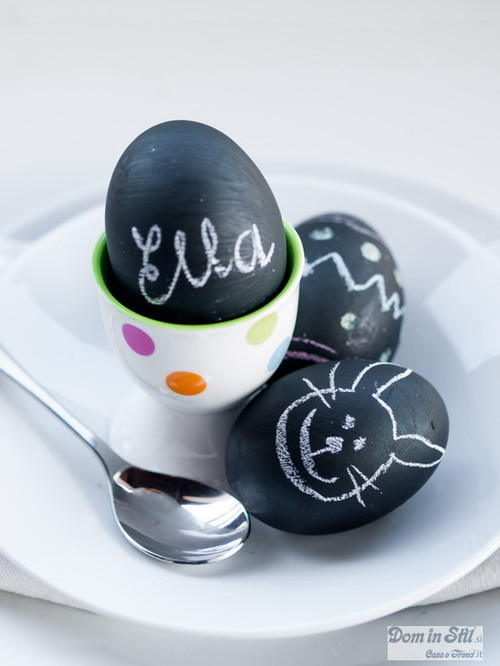 INDIGO MARBLED EASTER EGGS
Aren't these indigo marbled eggs so special? They always manage to get my attention!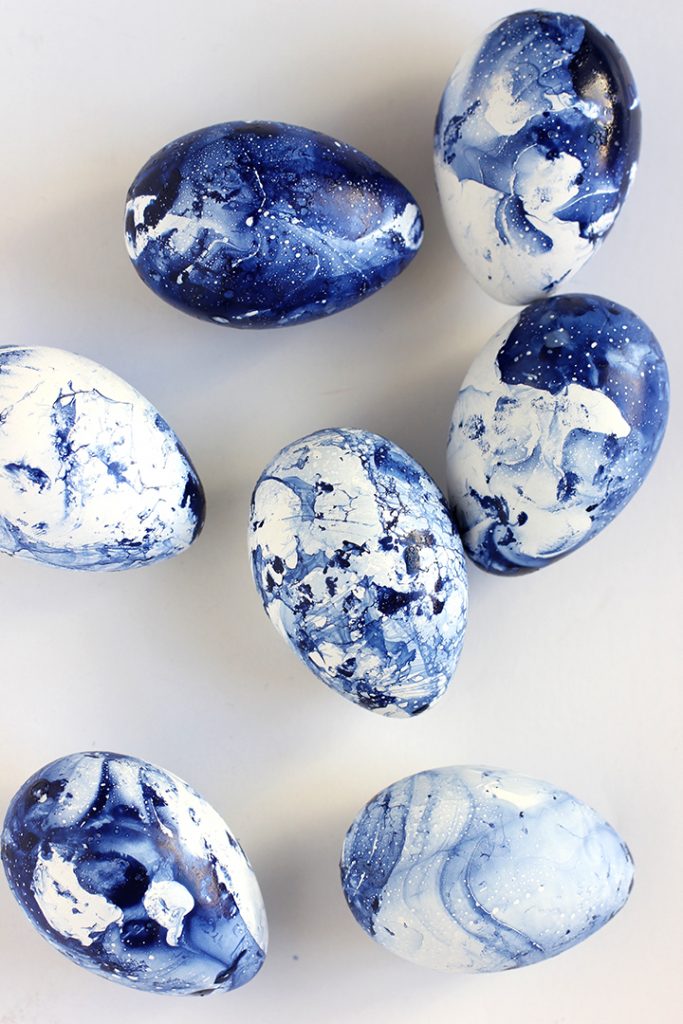 How are you going to decorate your eggs this Easter? Do we have a winner?