Have you just pulled up your sleeves to make a DIY project for the upcoming holiday but you are out of ideas and you desperately need inspiration that will get your imagination going? The rustic Easter decorations are my all-time favorite because I think they best match the vibe of Easter, so this is the main reason this article is filled with rustic touches. Moreover, they tend to fit in any home style effortlessly, so I'm sure that you will easily find a matching design for your existing decor. The holiday is just around the corner which means it's the perfect time to start browsing and get ready to decorate your home in the festive mood!
Easter Wreaths
A wreath on the front door of your house is a nice place to start with, isn't it? You will definitely feel better when you come home from a long day and spot these decorative pieces which scream spring. Guests are also going to be impressed with your skills and creative ideas. It's pretty amazing that these rustic wreaths can be made with materials that you can gather just outside your home. Take a walk in the nearby surroundings and pick some branches or greenery from the trees. You will surely need to buy some decorations that you will add to the wreath, but you will be still able to save some money and make a cheap yet stunning decoration.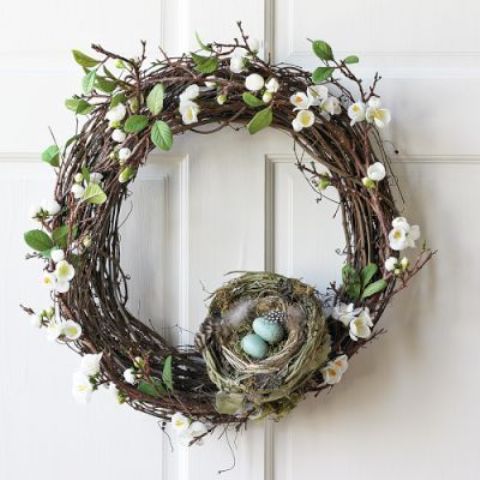 Grab the branches and the Easter eggs in the desired color, and use a glue gun to get them together. This is such a quick project that doesn't require any particular skills. If you are a beginner this may be just the perfect craft to try. What do you say?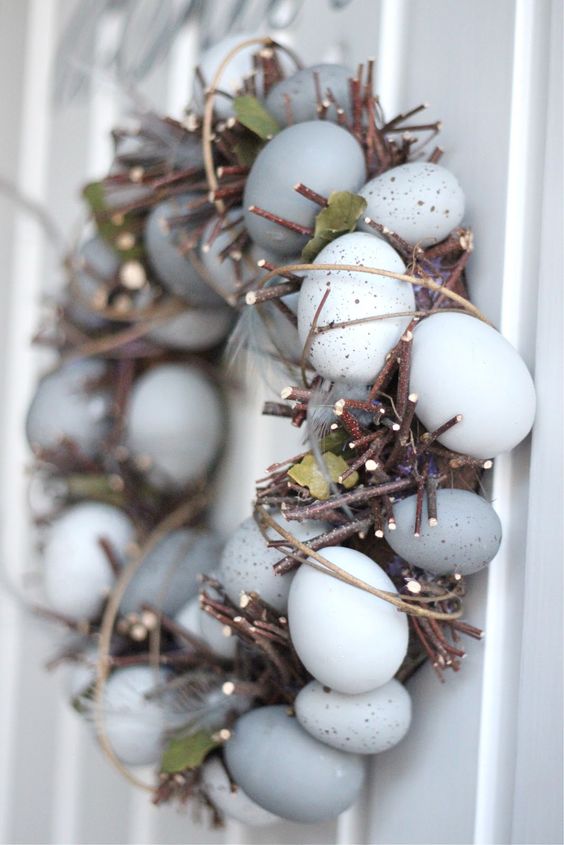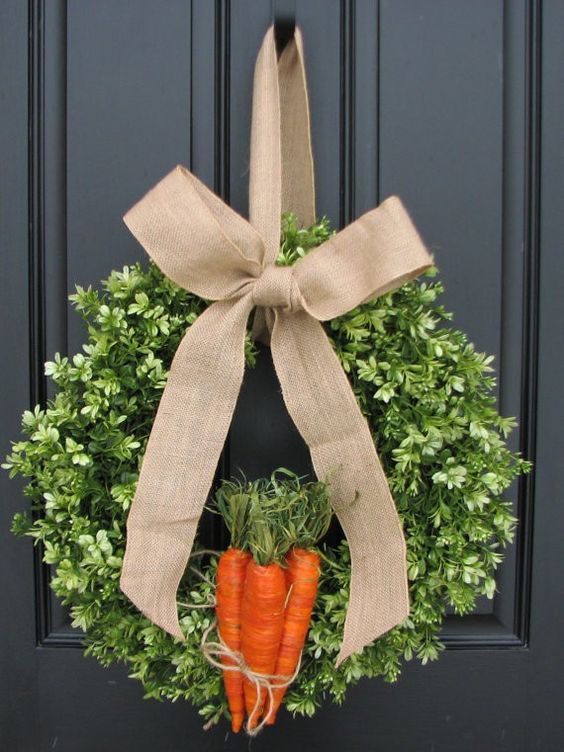 Easter Table Decorations
The table decorations are inevitable for any holiday. The dining table is the place where the whole family gathers together for a nice lunch or dinner, so setting up the tone is a must. These DIY table centerpieces are going to leave you speechless. Use anything that you have at home and adapt it for this particular holiday. Sometimes you don't need to do more than just adding a few Easter eggs in a wire basket and decorating with flowers. The other ideas are excellent too!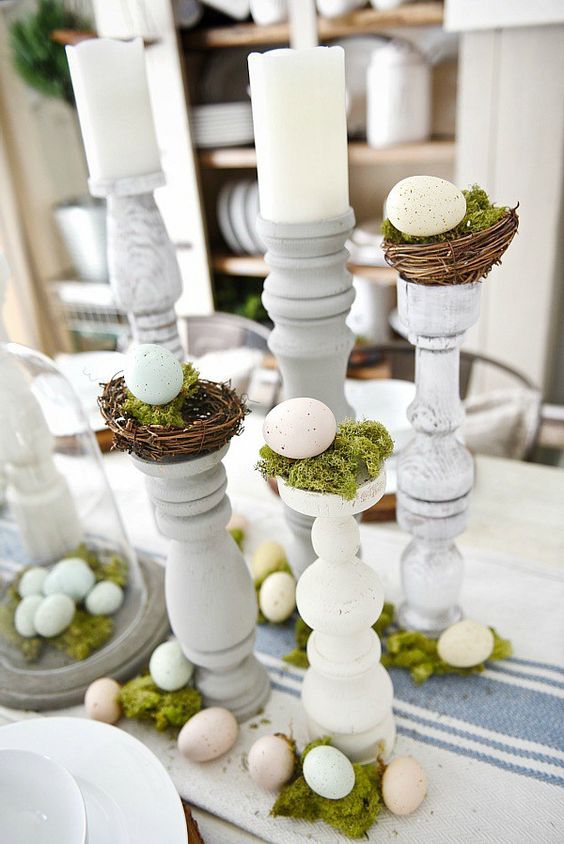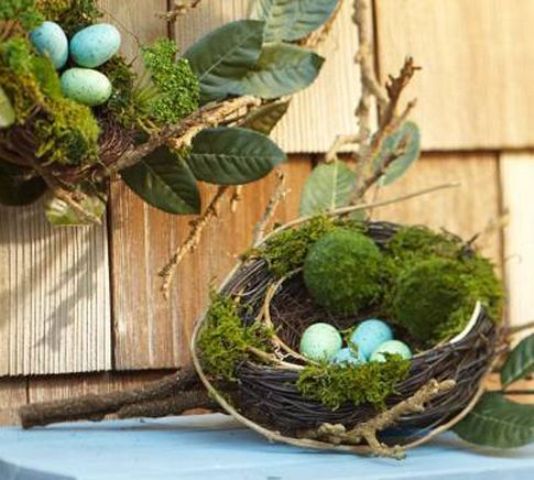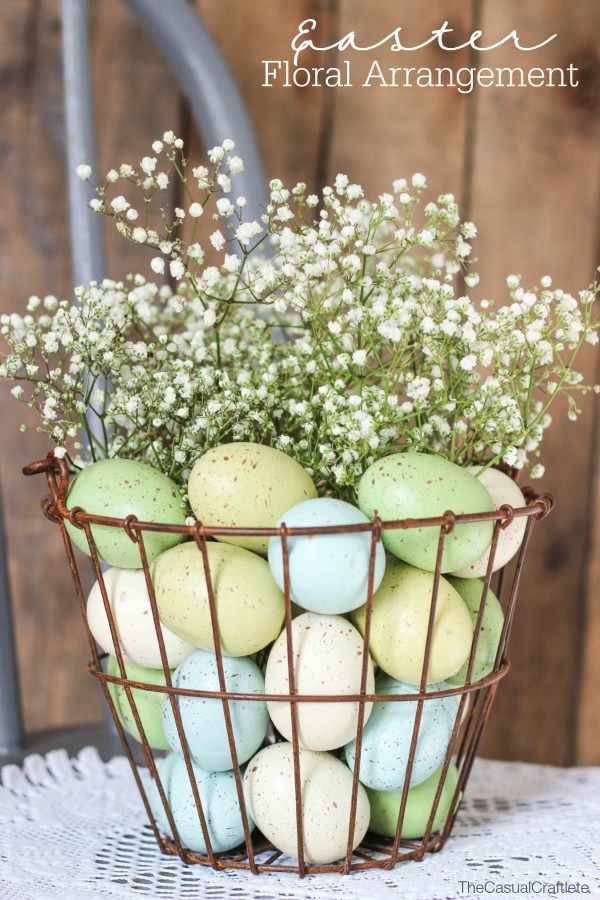 Do you have a three-tier stand somewhere in the home and it's just sitting useless? It's time to turn it into a centerpiece by filling it with flowers and other Easter-inspired decorative pieces. You will be amazed with the results, believe me!
Wall Decorations
When you get down to work to recreate a certain DIY project and it turns out great, you immediately get hooked on more crafts. It's like a disease! The successfully-completed projects give you good feelings which makes you longing for more of them. And that's a good thing since it gets you busy in some pretty productive and creative ways. Are your walls somehow empty and you wish to hang something in the Easter spirit? These Easter bunnies may be such a great pick. The designs are so versatile that you get to choose what to make. What do you have in mind?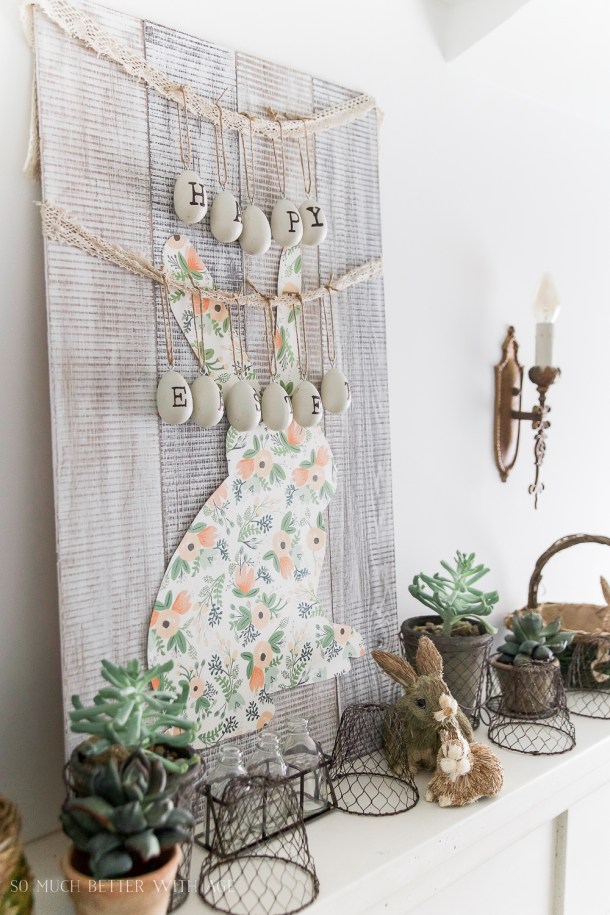 A piece of wood and paint is more than enough to get creative for this holiday. Paint some lovely bunnies and hang your art piece on the wall!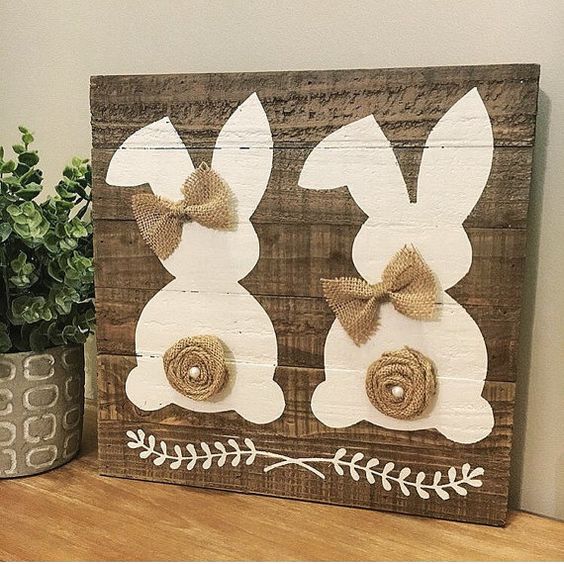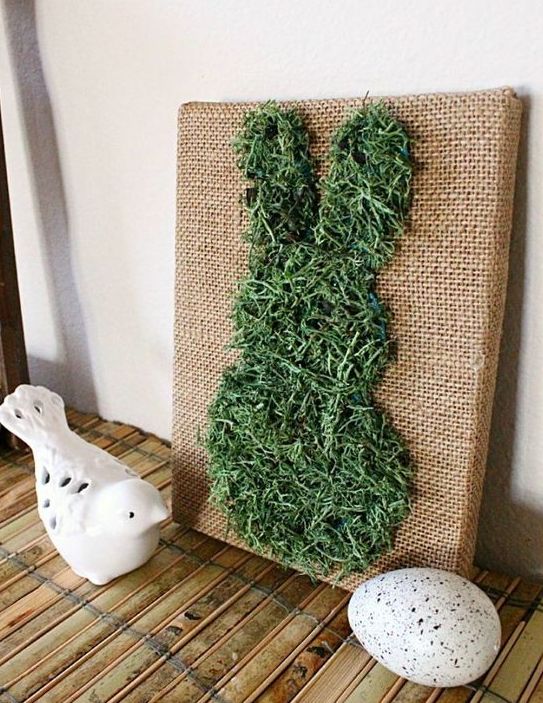 Outdoor Decorations
Do you focus so much on the indoor decorations that you often neglect the outdoor area? The weather for this spring holiday can be so good that you'd hate to get inside your home especially if you have a yard or a porch. Are you looking forward to spending more time outdoors on Easter? The situation with Covid-19 is alarming, so it's advisable that you gather with your closest family and friends outside. So why don't you host a "party" in the outdoor area? Recreate some of these decorations and I bet that everyone will enjoy themselves to the fullest.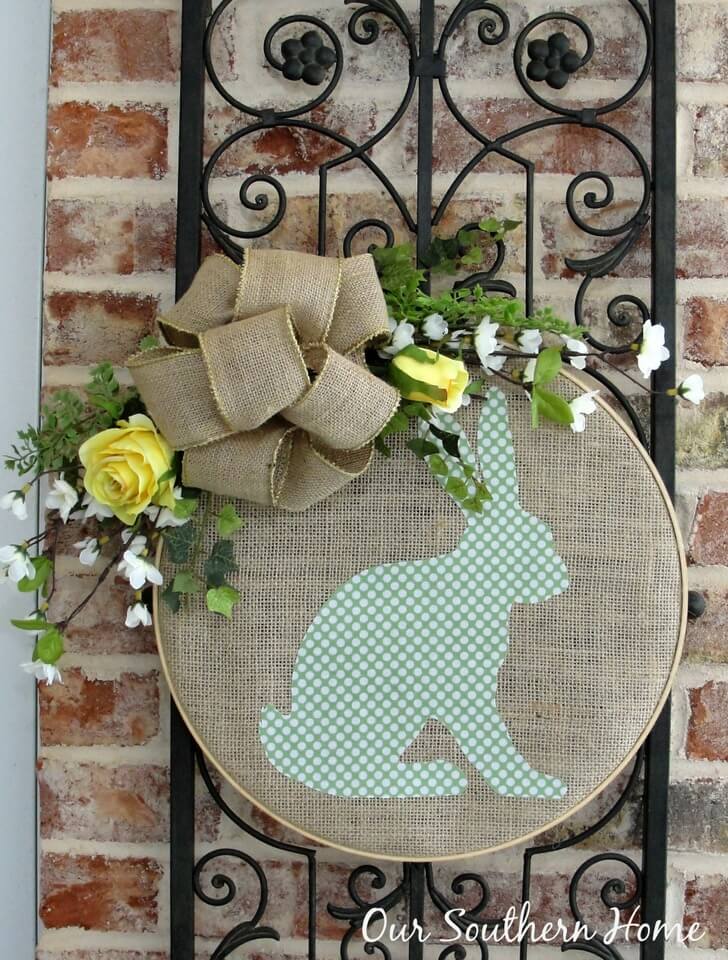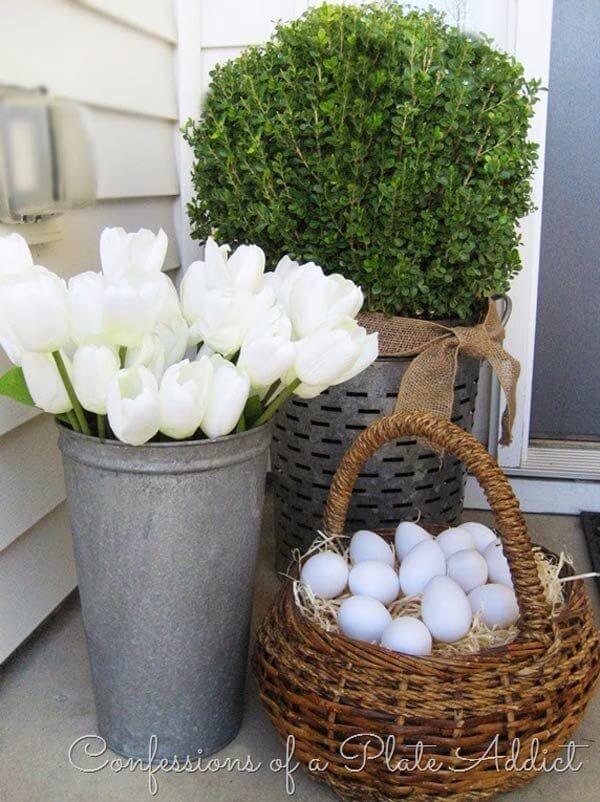 Isn't this setting just so comforting? I wouldn't object to having to sit here by myself and enjoy the holiday on my own!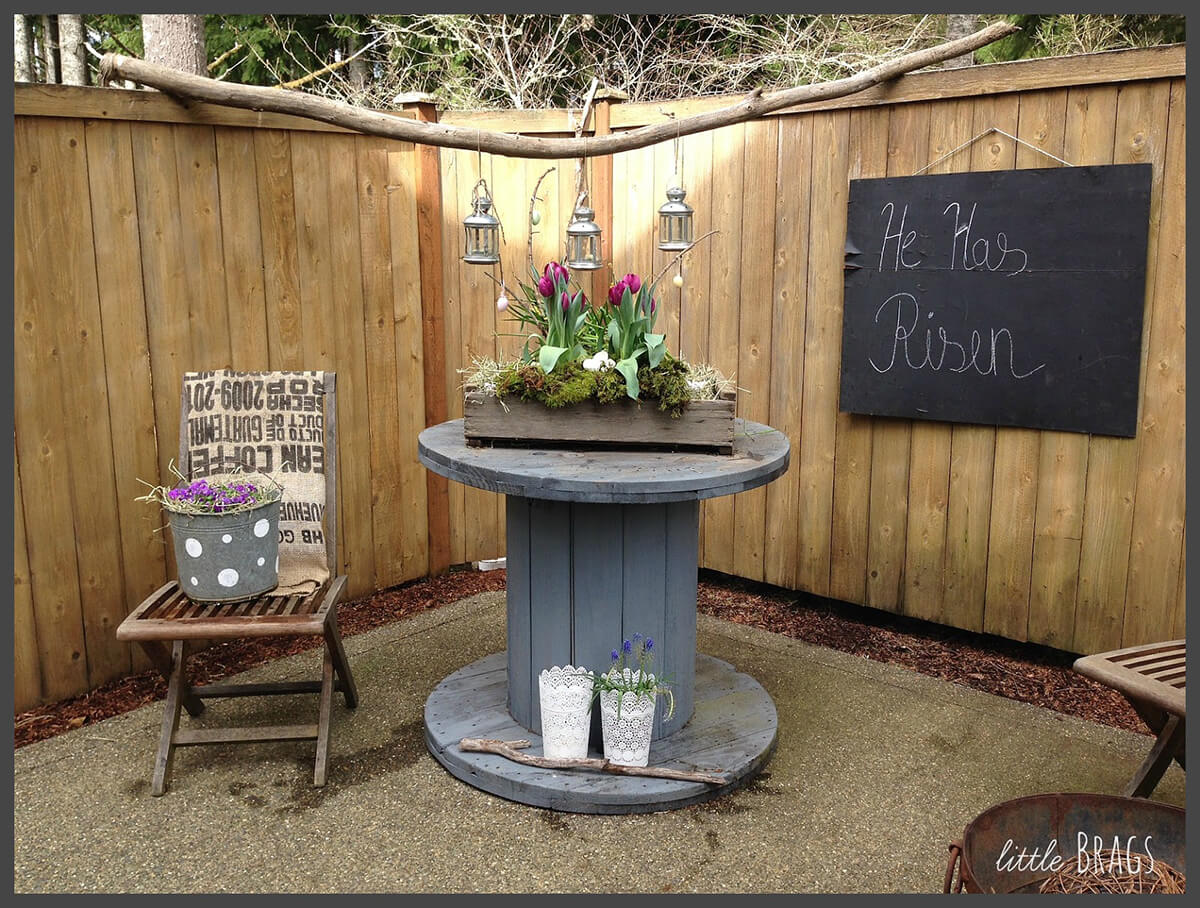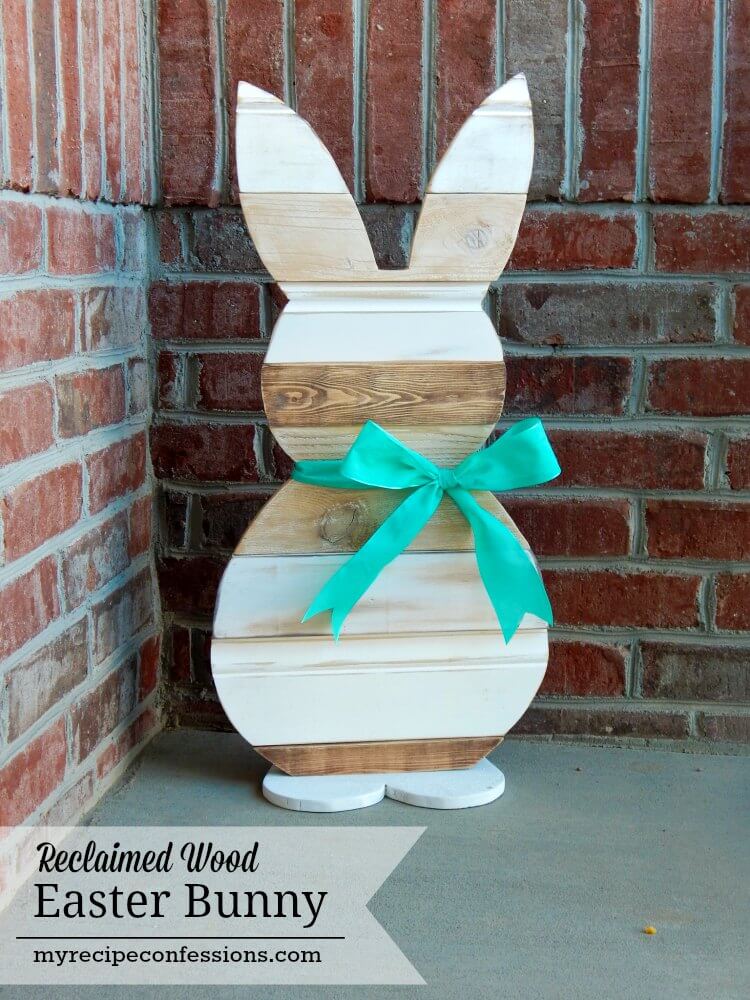 Well, decorations can cost you quite a fortune especially if you like to change them every year. These DIY Easter decorations can help you with your budget and prevent you from spending a fortune in the stores. All you have to do is to pick your favorite designs and give them a try. There will surely be lots of eggs, bunnies, chicks, and flowers both inside and outside your home and spring will feel amazing during this holiday. I'd like to hear what you like the best, so keep me posted in the comments below. Feel free to share other inspiring ideas with us! Here are some crafts from last year!