How many of you have an old piece of furniture in your home that you are just sick and tired of looking at but you feel so sentimental that you hate to throw it away and replace it? I guess that there are tons of you in this situation, and if you were looking for a possible solution that will change its look you are at the right place. There are others who want to refresh the look of their home but don't have the money to do it and they will find the ideas I have got for you today very useful and interesting. And there are many people who buy old furniture at garage sales and seek inspiration to do a remake and turn it into a shiny piece of furniture that they can later sale of incorporate in their own homes. It doesn't matter in which group of people you belong cause these crafts will leave you speechless. Scroll down through this article to find some Spectacular Furniture Makeover Ideas That You Desperately Need In Your Home and see what I'm talking about!
Gold-Dipper Bar Stools
White And Pink Nightstand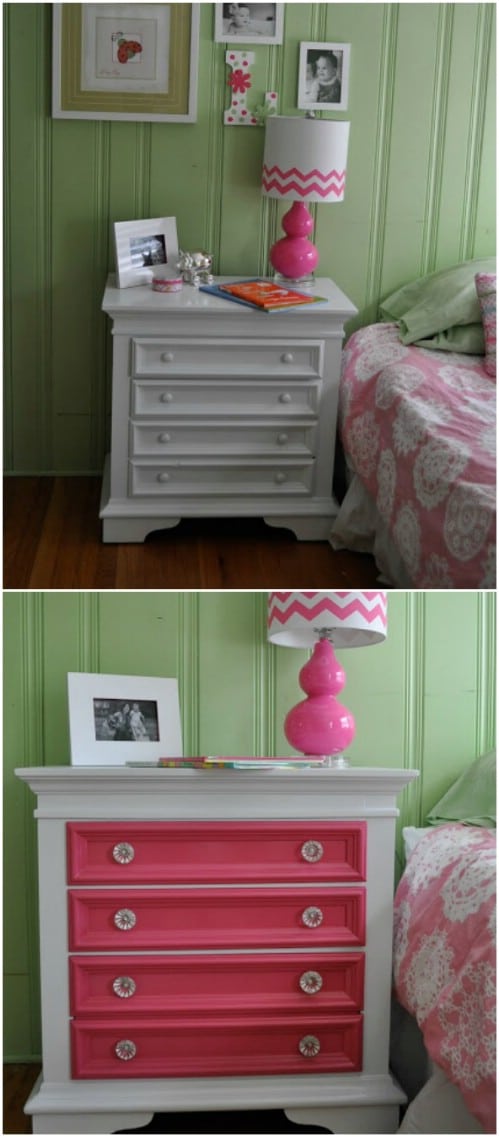 Bus Drawers
Your kids will love their "new" bus drawers for sure!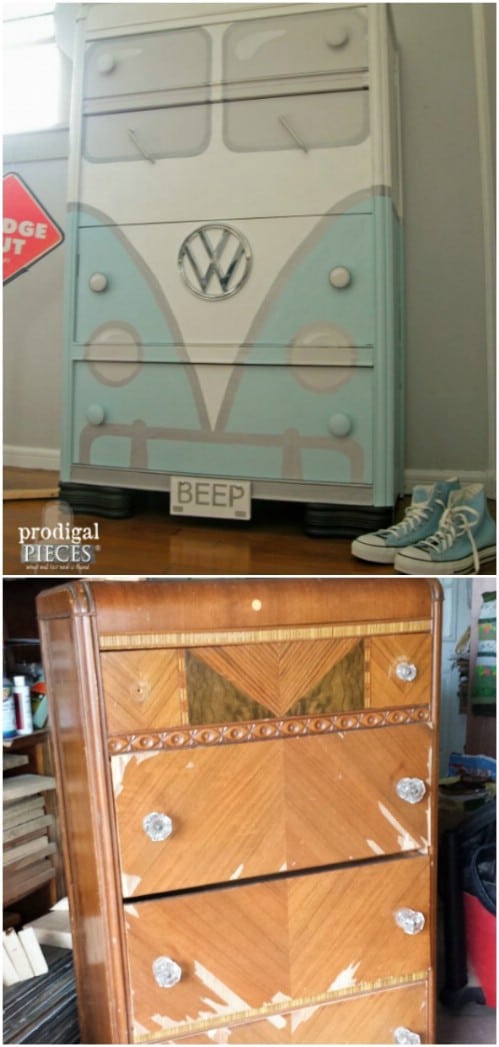 Stylish Drawer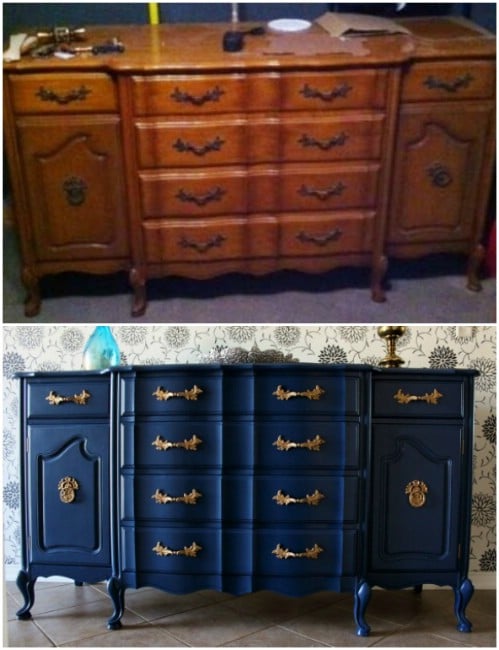 Mid-Century Credenza Makeover
Yeah, I have fallen in love with this idea! I can't wait to give it a try.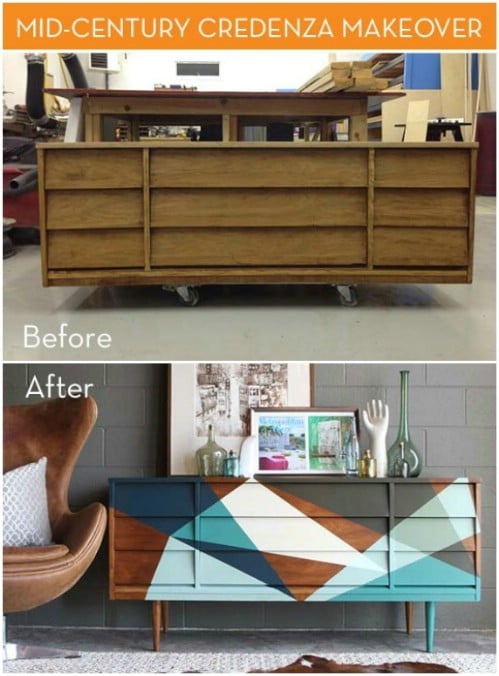 Chalkboard-Painted Dresser
Here's how you can stay organized and keep things in their place! This makeover idea is really a game changer.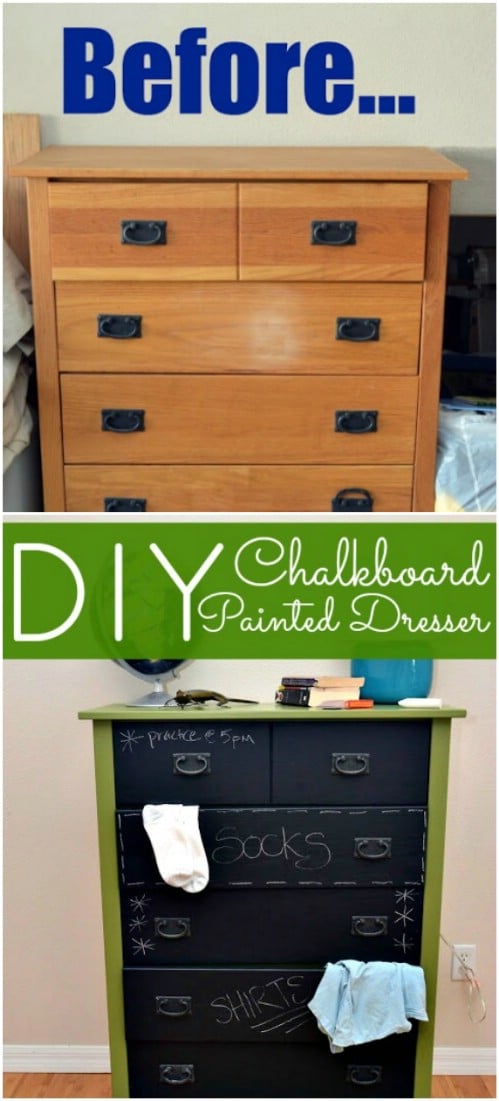 Dresser To TV Unit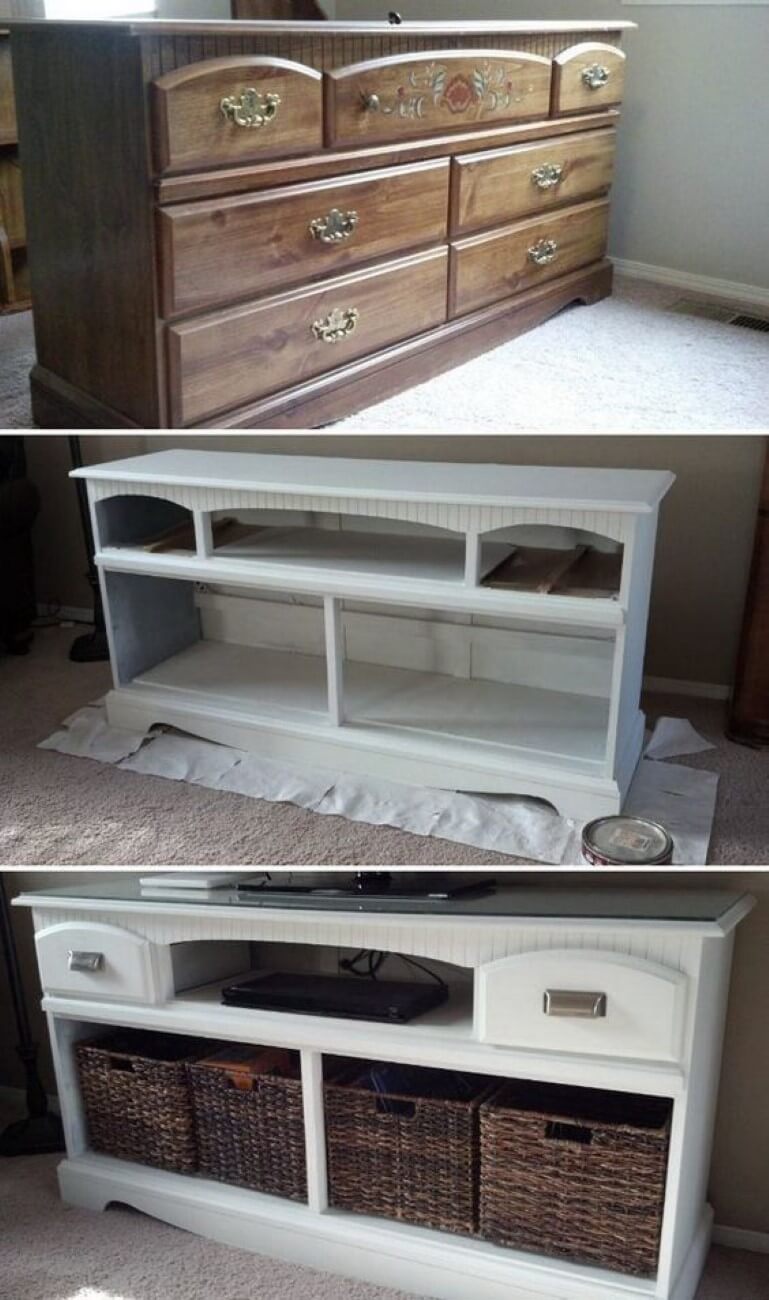 Coffee Table Makeover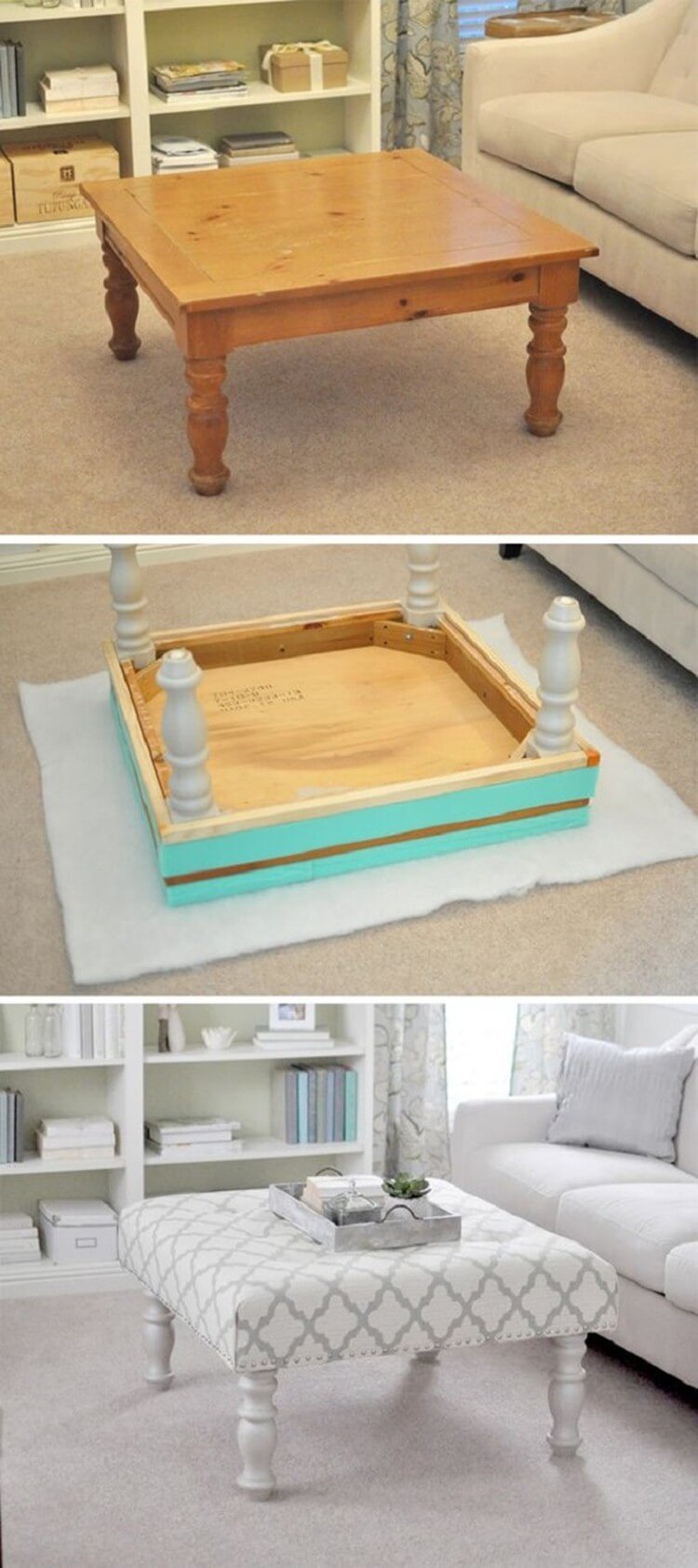 Table To Bench
Would you tell that this bench was formerly an old-dated coffee table?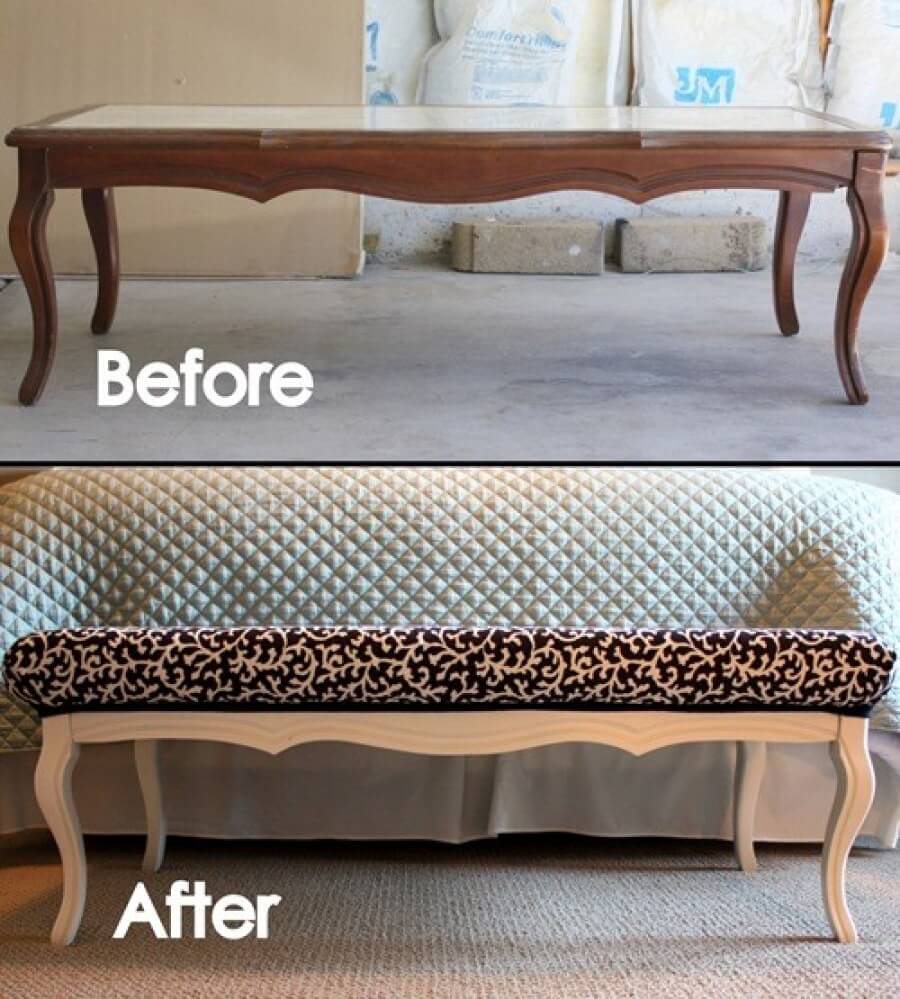 Outdoor Bench Makeover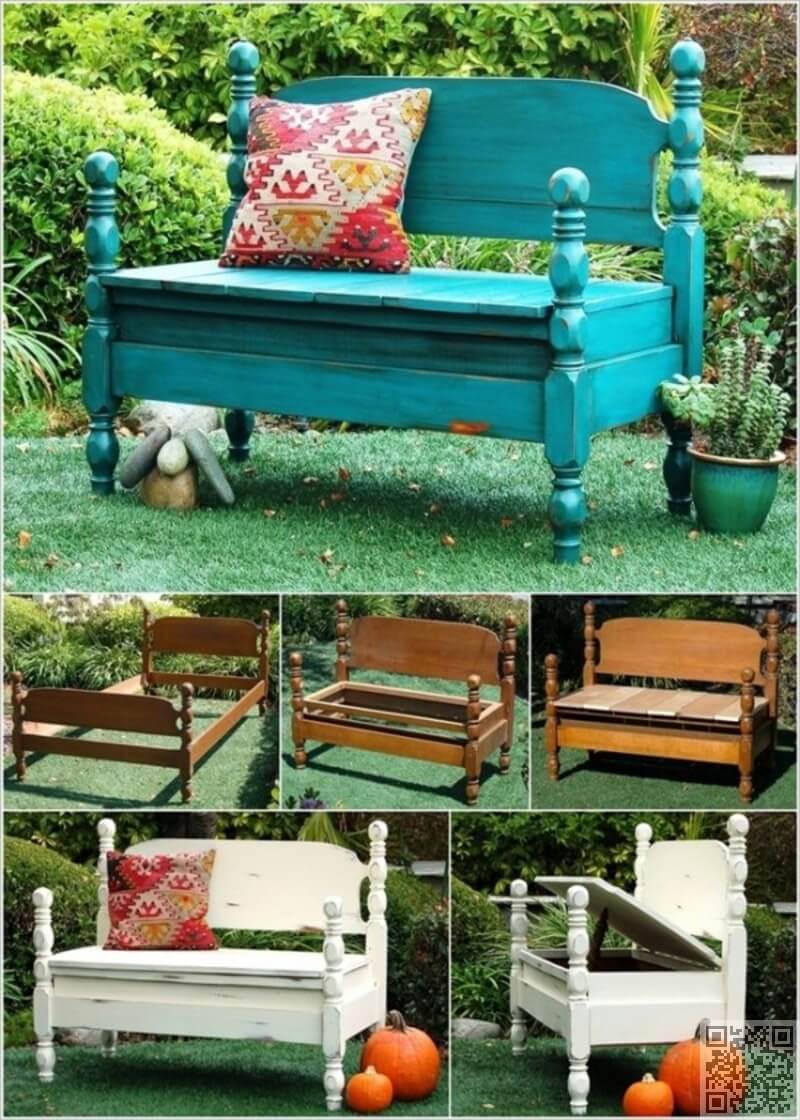 Refreshed Dresser
Are you super busy to try a complex DIY project? This one is really simple and it's the perfect one for you!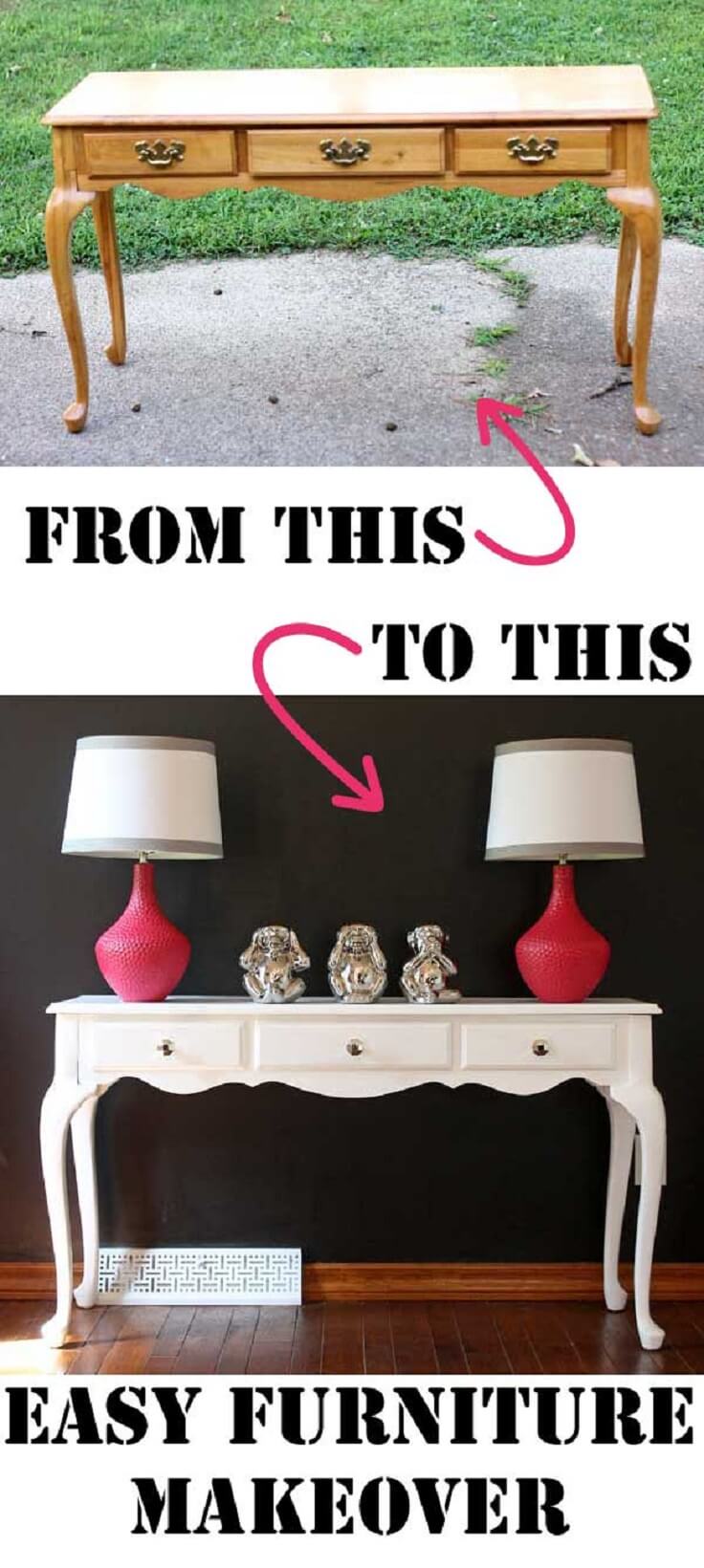 Contemporary Nightstand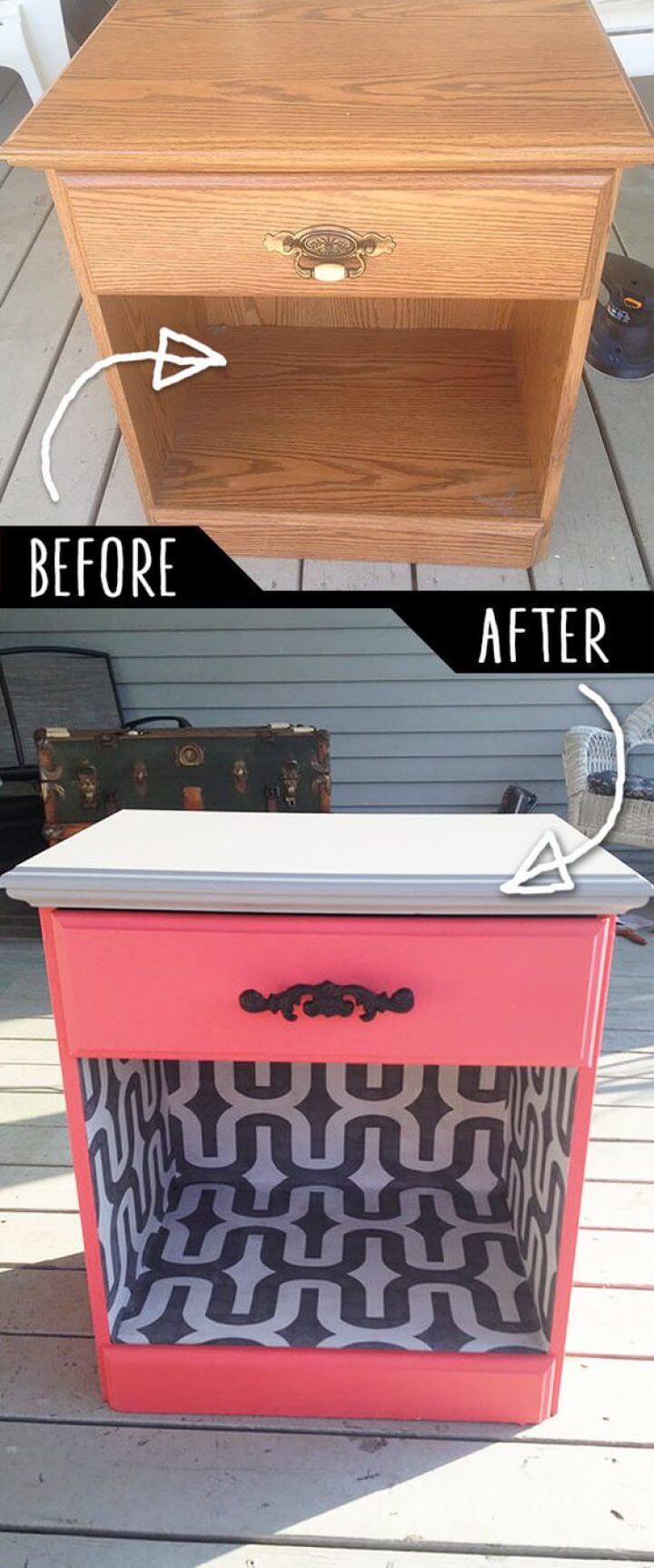 Dresser Flips

Suitcases Drawer Makeover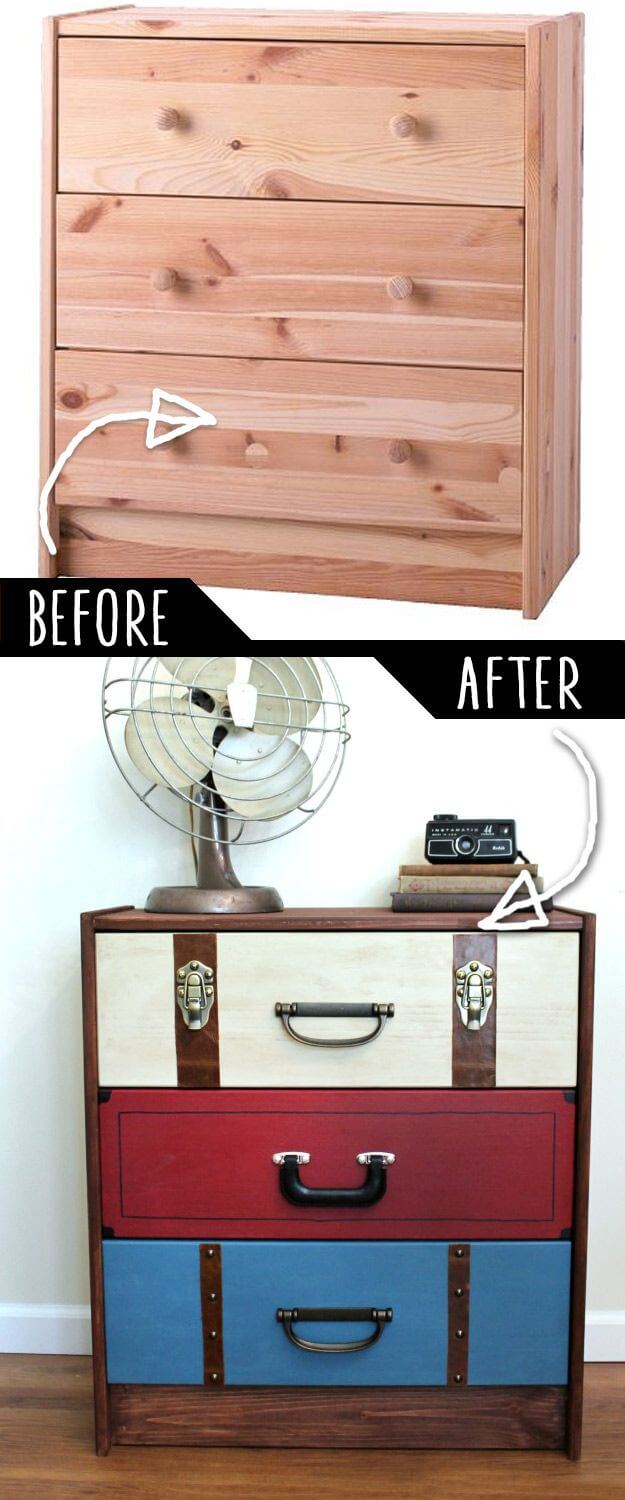 Some of these makeover will take you weeks to complete and they will taste your skills, but at the end you will notice that they were all worthy. Other are super easy and can be done on a Sunday afternoon. What type of old furniture you have in your home that needs an update? Take these ideas in consideration and make some wonderful makeovers on your own. They will surely get revitalized and will change the way your home looks like completely!