Welcoming the new member in the family is the most exciting thing ever, and if you can't wait the baby to arrive you should keep yourselves busy to make time pass quickly. Doing some crafts that will make the nursery more appealing is the right thing to do. You will feel amazing when you make decorations on your own and you will be super proud to see them in the baby room. Here I'm going to show you some Sweet DIY Baby Room Decorations That Will Melt Your Hearts, so check them out and see which one will work the best for your space and taste!
Palm Stamps
Little feet and hands are always the things that make us the happiest, so have a memory of your baby's palm or foot together with yours by creating this art.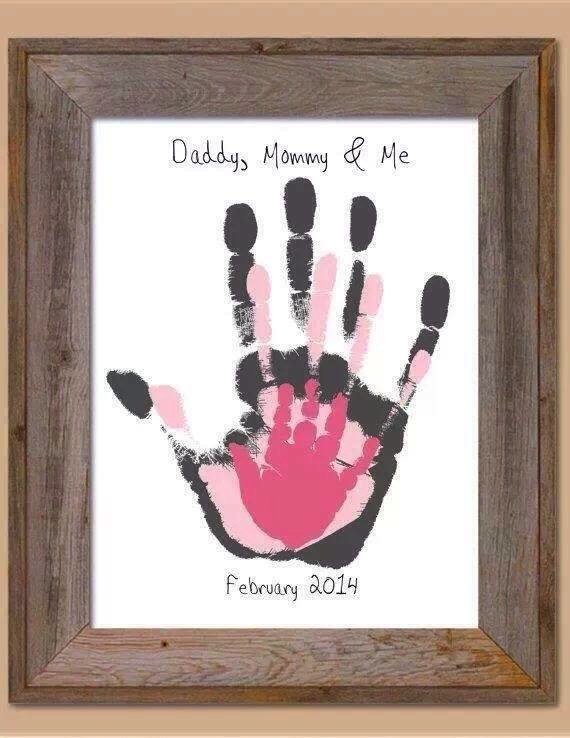 Crib Mobile
Mobiles fascinate babies and keep them engages, so instead of buying one we suggest you to make it at your home. Not only that you will save money but you will have a personalized mobile for your little one!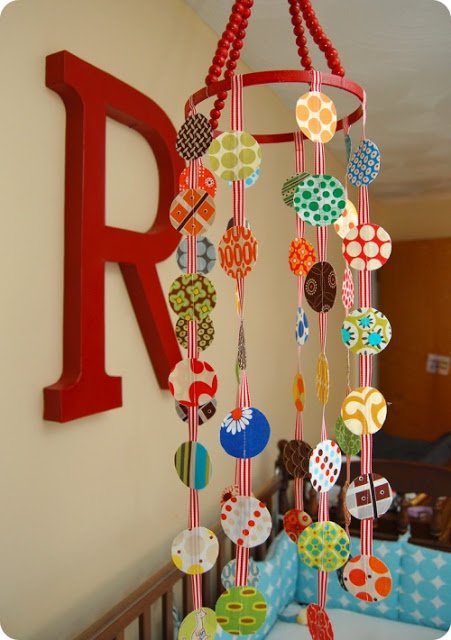 Pallet Moon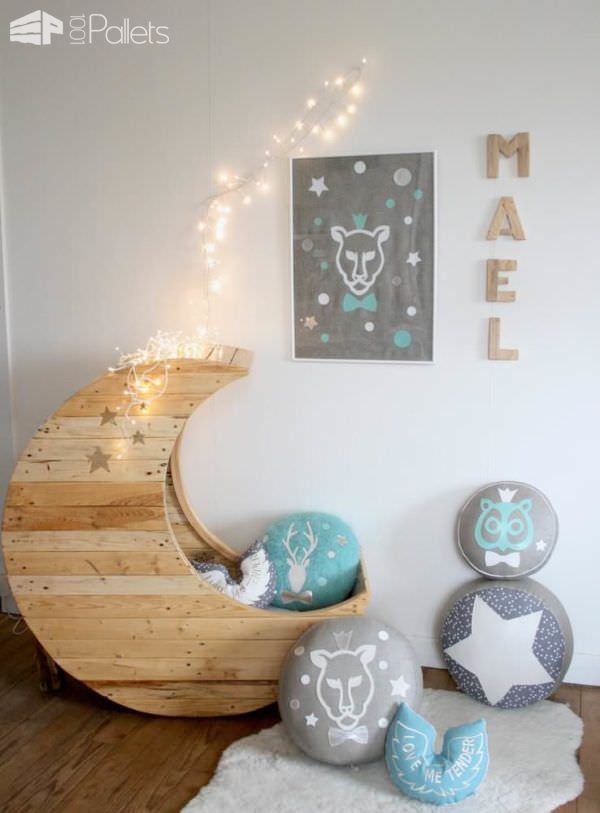 Mountains Wall
Painting walls in the nursery is a must if you want to set the tone for a different story. These mountains are really eye-catching, aren't they? They are perfect for a neutral baby room decor, so if you still don't know the gender of your baby, here's the next craft for you!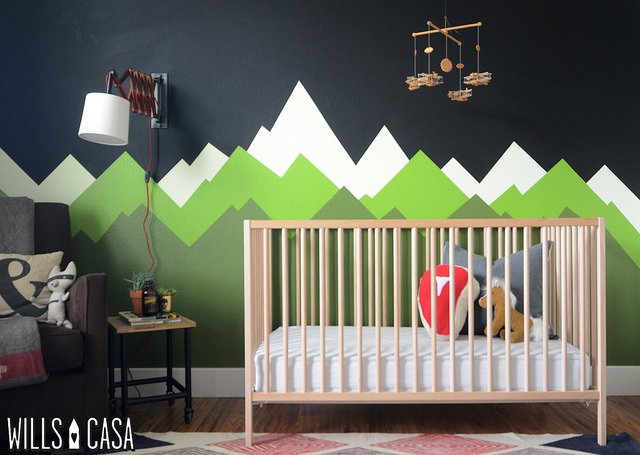 Letter Shelf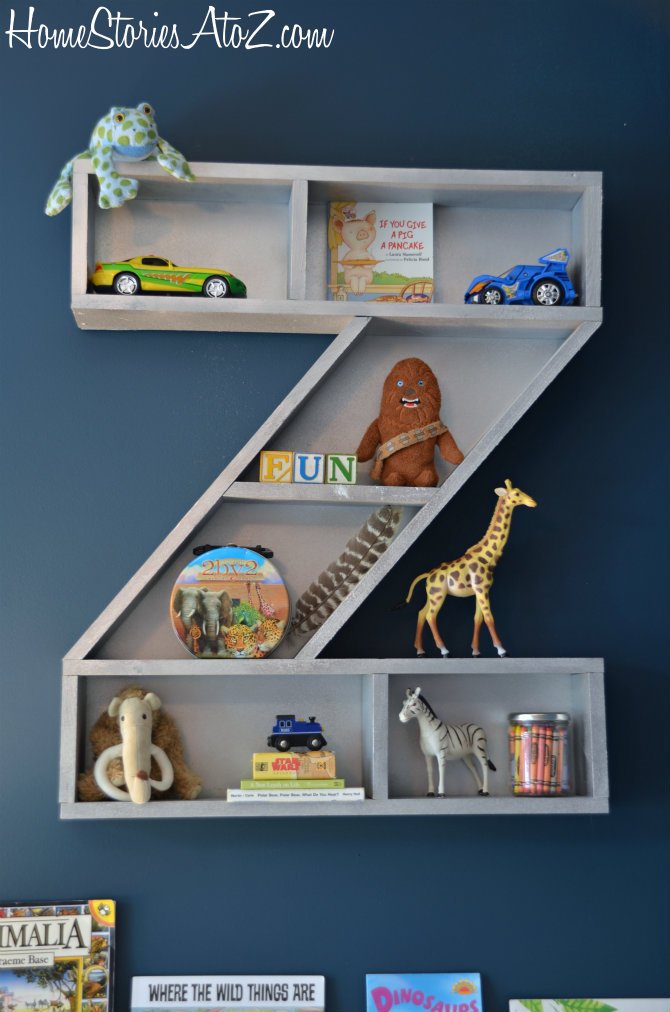 Branch Clothes Hanger
This simple, quick and easy project definitely got all of my attention. I just love how it fits with the rest of the decor, don't you?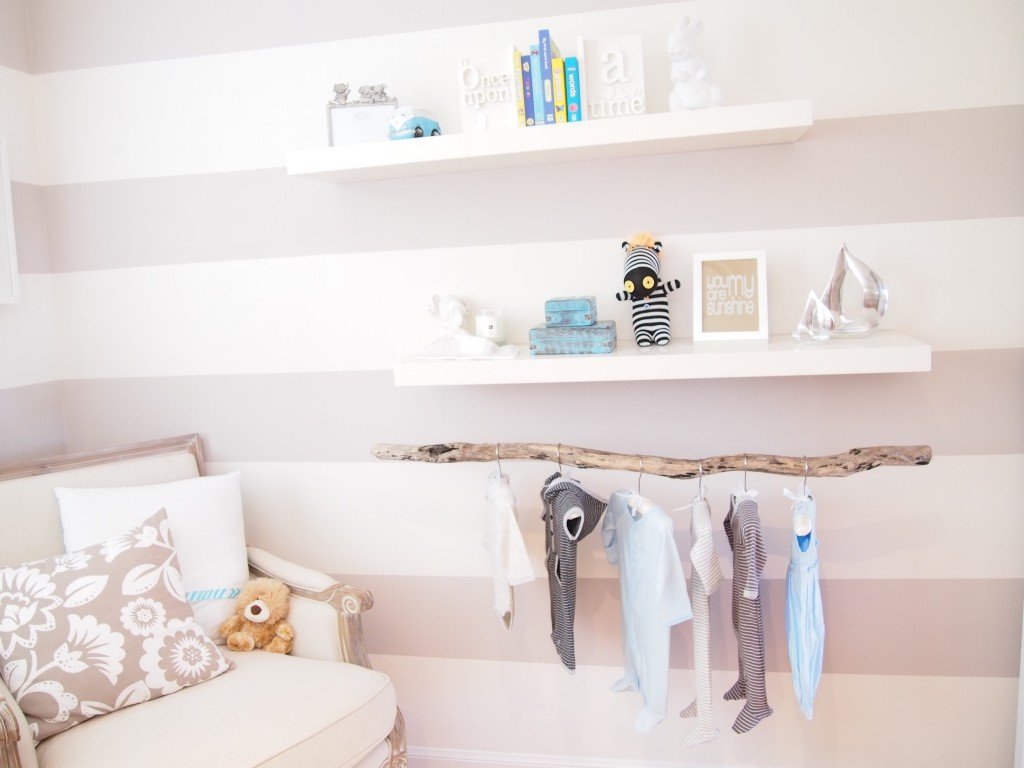 Statement Wall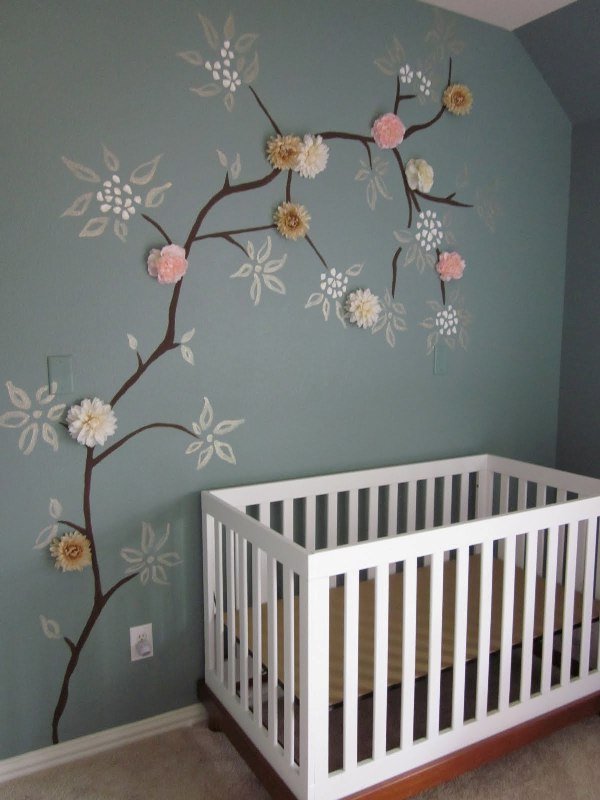 Floating Tissue Balls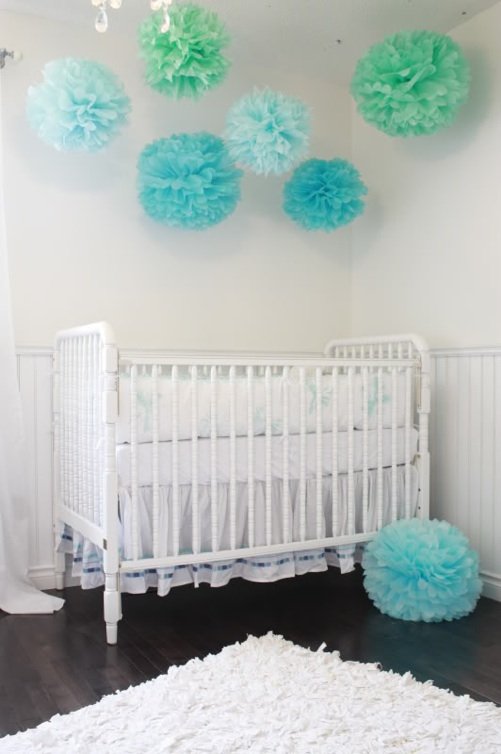 Clouds And Colorful Rain
These clouds and colorful rain drops are the next thing that I'm going to do in the nursery at my home. Babies spot different and bold colors, so this decor will keep them entertained too!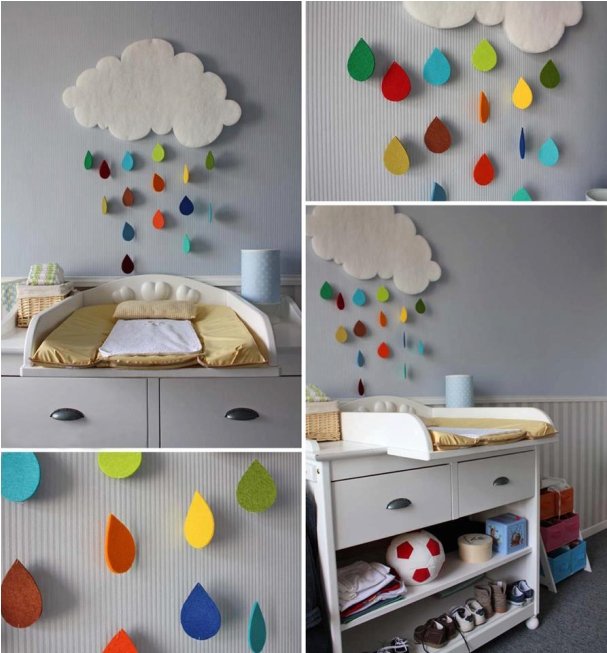 DIY Quote Sign
If you have a favorite baby quote why don't you display it on the wall and see it every day?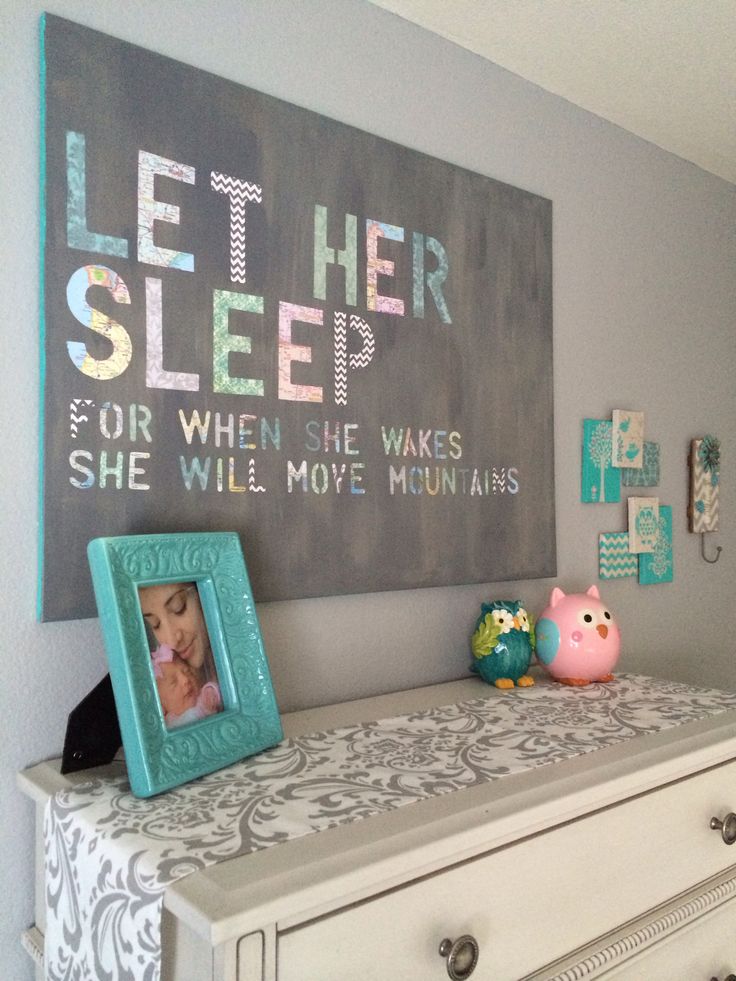 Huge Buttons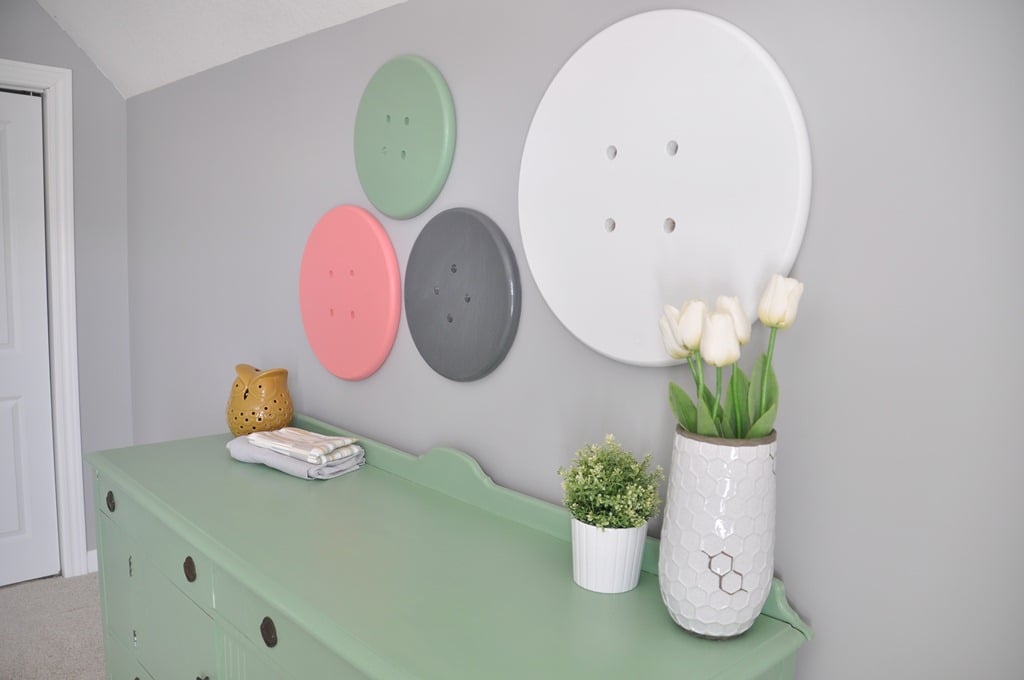 Colorful Alphabet
Not only that the alphabet will serve as a wonderful decoration for the baby room, but your kids will love to learn the letters later thanks to it!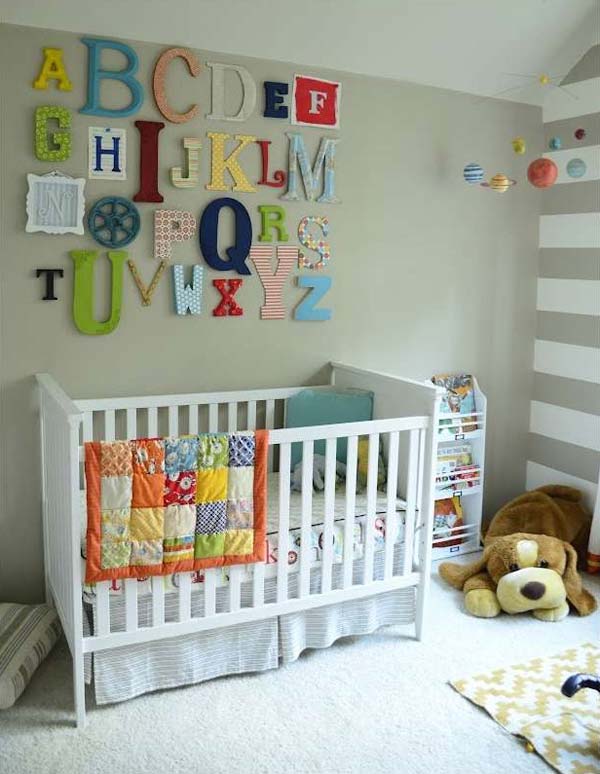 Hot Air Balloons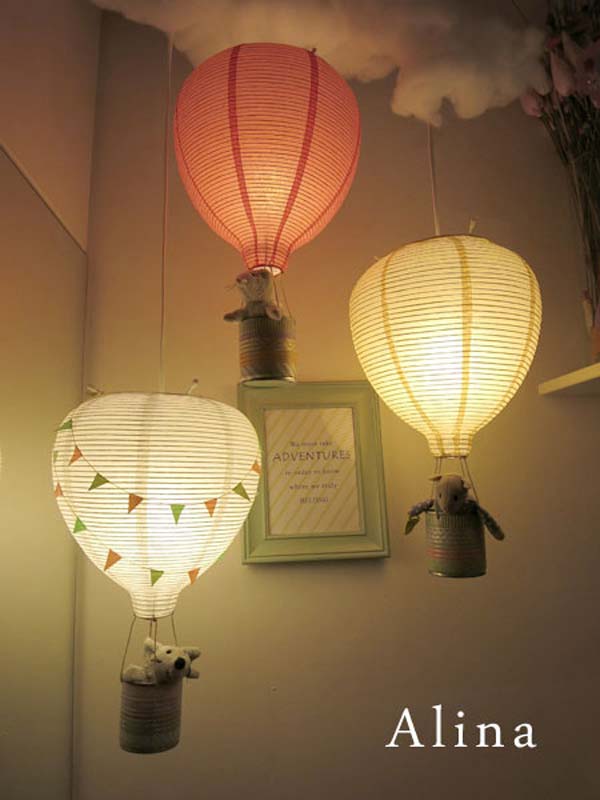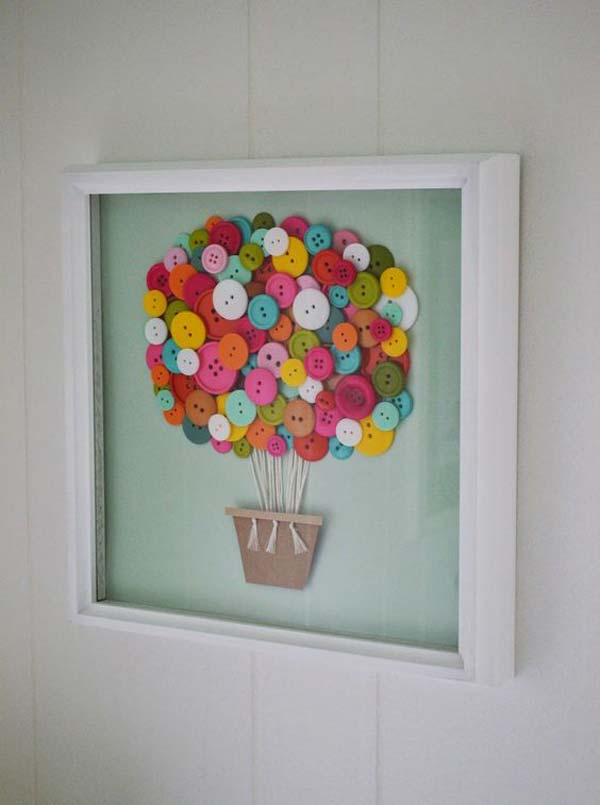 Fence And Flowers
Don't you think that this is such a unique way to decorate the baby room?