Welcoming the new member of the family is the most exciting thing ever, and if you can't wait for the baby to arrive you should try ways that will keep you busy and make time pass quickly. Doing some crafts that will make the nursery more appealing is one of the right things to do. You will feel amazing when you make decorations on your own and you will be super proud to see them displayed in the baby room. Here I'm going to show you some Sweet DIY Baby Room Decorations That Will Melt Your Hearts, so check them out and see which one will work the best for your space and taste!
Palm Stamps
Little feet and hands are always the things that make us the happiest and make our hearts pound, so have a memory of your baby's palm or foot together with yours by creating this art. As years go by, you'd love to take a look at their tiny hands from time to time and remind yourselves of some amazing memories.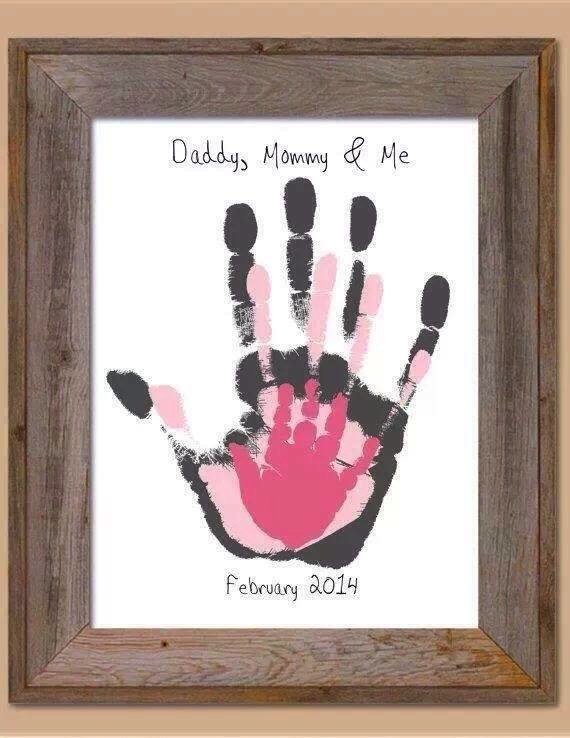 Crib Mobile
Mobiles fascinate babies and keep them engaged, so instead of buying one, we suggest you make it at your home. Not only that you will save money but you will have a personalized mobile for your little one that will match the rest of the decor effortlessly.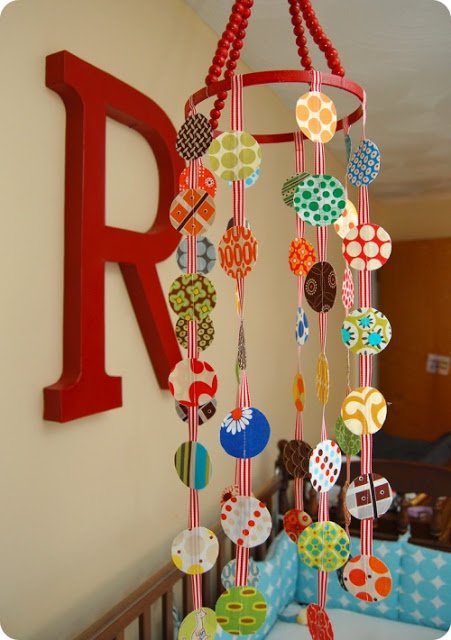 Pallet Moon
This moon that is made of pallets can serve you multiple purposes. You can use it as a chair, toy storage, decorative objects and so much more. Although it requires some skills, the effort will pay in the end. Pallets are not expensive at all, so this eye-catching decoration is definitely worth a try.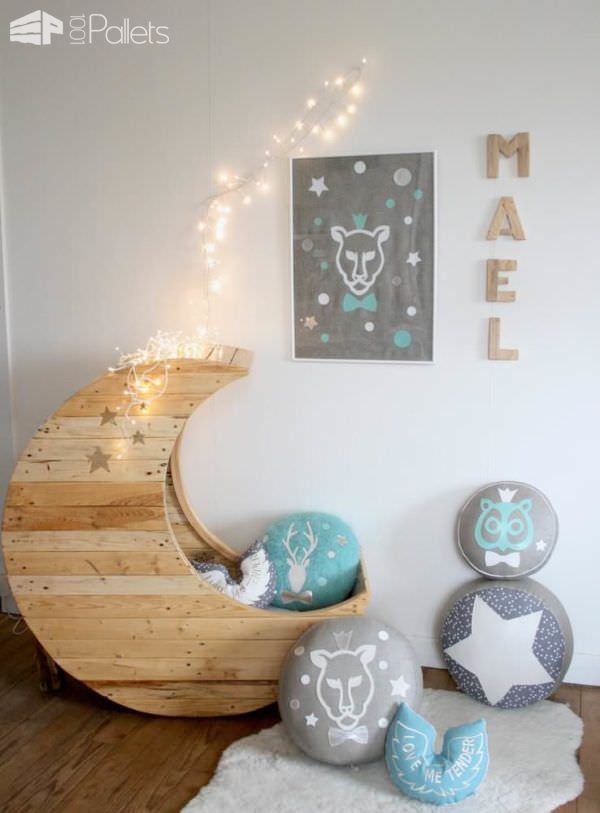 Mountains Wall
Painting walls in the nursery is a must if you want to set the tone for a different story. These mountains are really eye-catching, aren't they? They are perfect DIY baby room decorations, for a neutral baby room decor, so if you still don't know the gender of your baby, here's the next craft for you!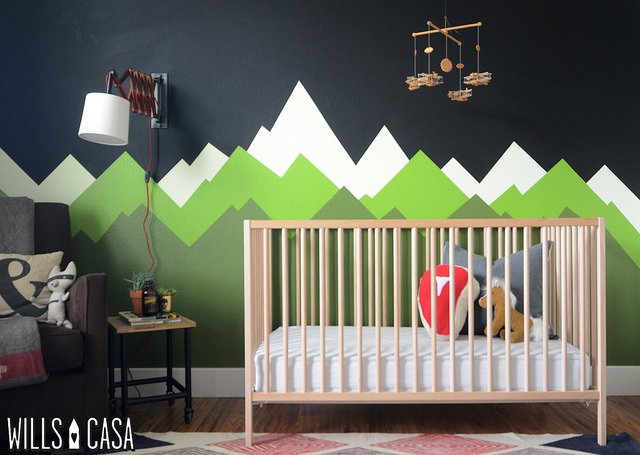 Letter Shelf
Have you already came up with a name for your baby? You can use the first letter of it to make a stunning shelf for their room on which you can display some baby books and toys.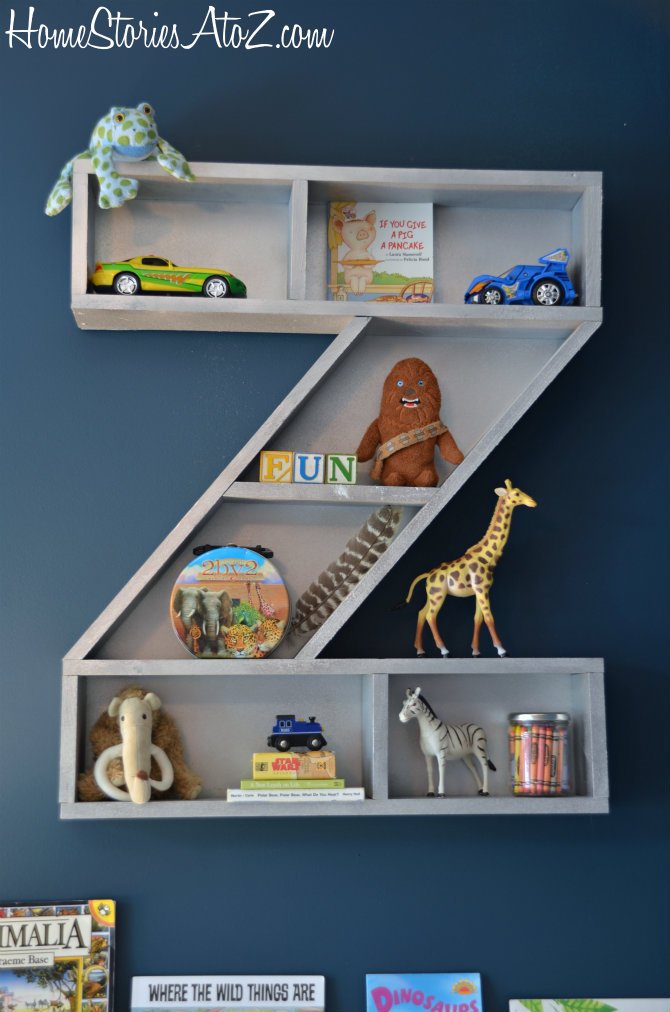 Branch Clothes Hanger
This simple, quick, and easy project definitely got all of my attention. I just love how it fits with the rest of the decor, don't you? Adding a handing shelf for the baby's clothes has never been easier and cheaper. Just find a beautiful branch when you take a walk in nature and incorporate it into the room.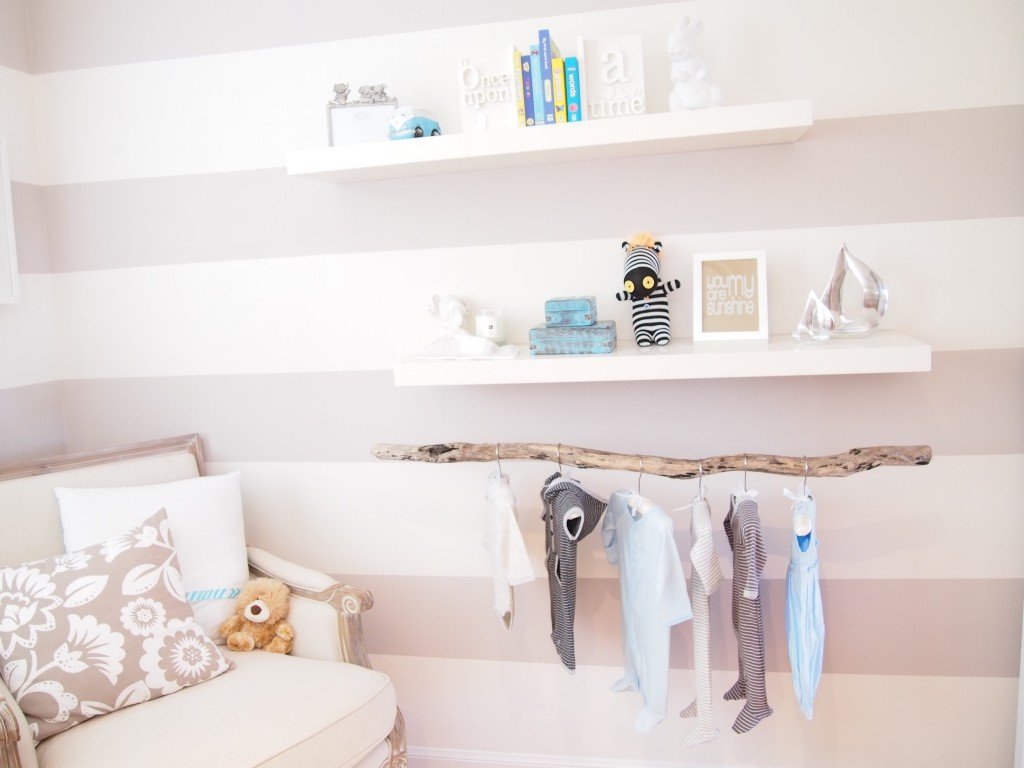 Statement Wall
Are you looking for a wall painting project that doesn't require any special skills? Even those who aren't good at art can draw these branches and paint simple flowers. You can even create some from napkins that will pop up and make the wall even more fascinating.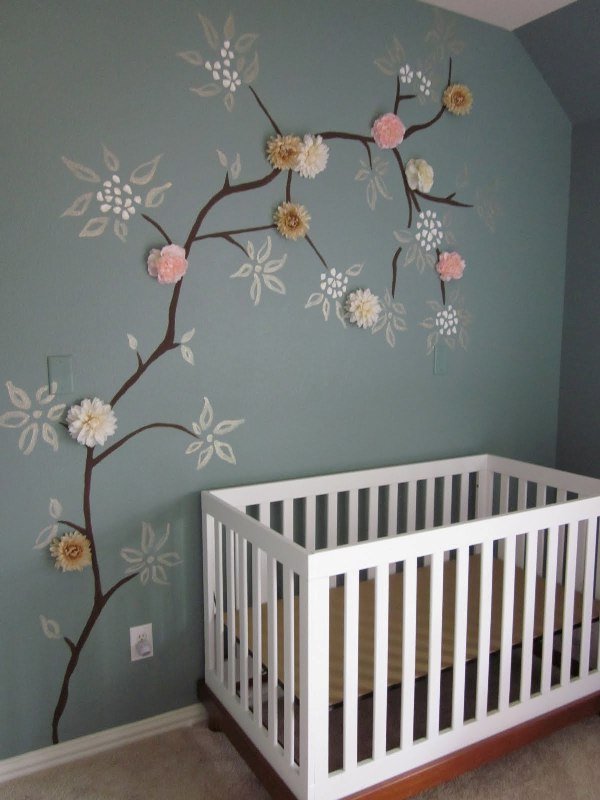 Floating Tissue Balls
Here's another craft that requires paper napkins. Are you in the mood for giving it a try? This is a super-easy way to add decorative pieces in the baby room without breaking the bank. Even if you like to replace them after some time, you won't regret it since it's not expensive.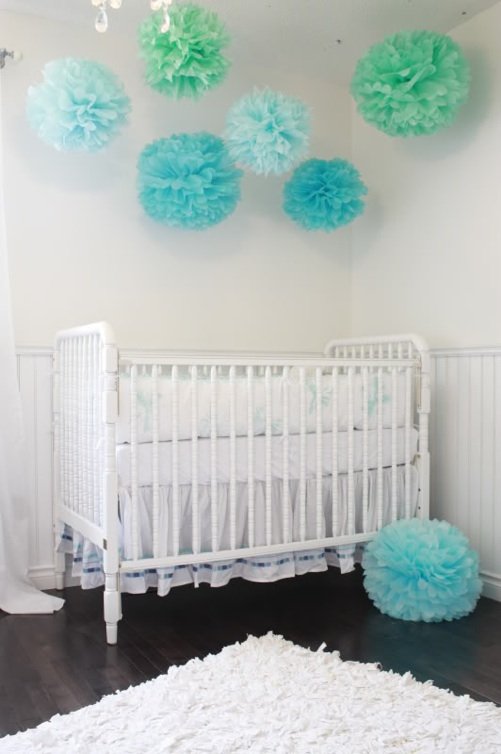 Clouds And Colorful Rain
These clouds and colorful raindrops are the next crafts that I'm going to do in the nursery at my home. Babies spot contrasting and bold colors, so this decor will keep them entertained too!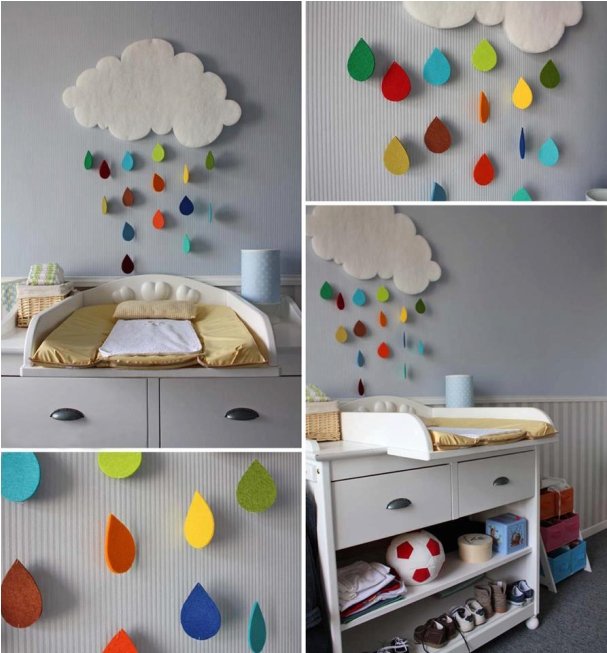 DIY Quote Sign
If you have a favorite baby quote why don't you display it on the wall so you can see it every day?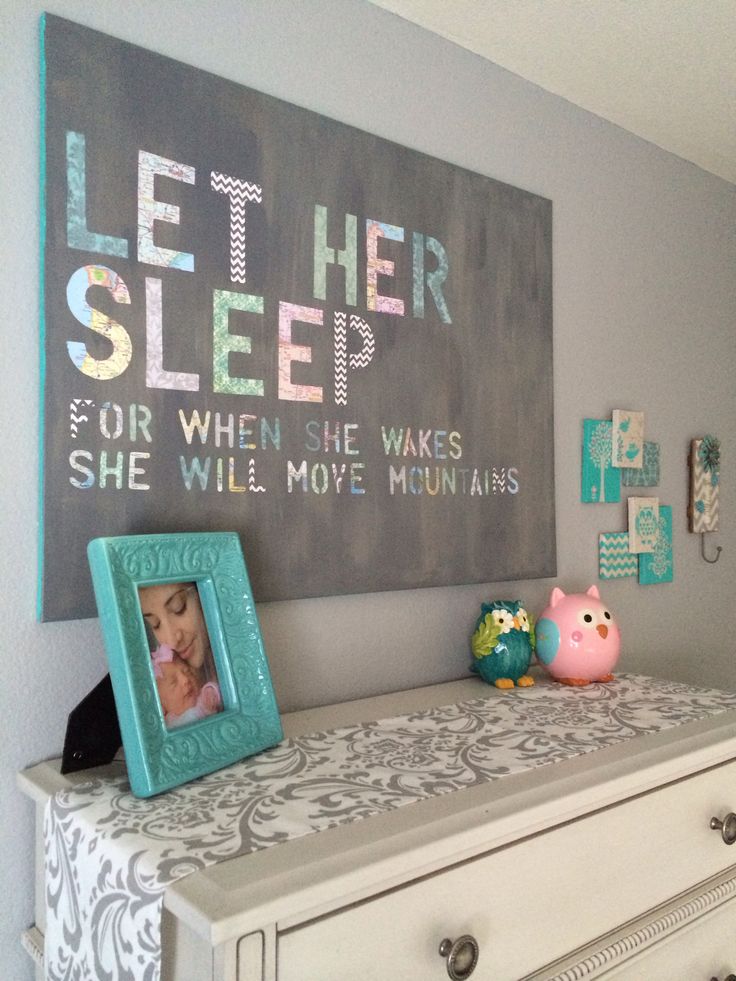 Huge Buttons
These buttons are very eye-catching and are the first thing that you will notice in the room for sure. If you need a decorations that you want to be in the center of attention, this is it!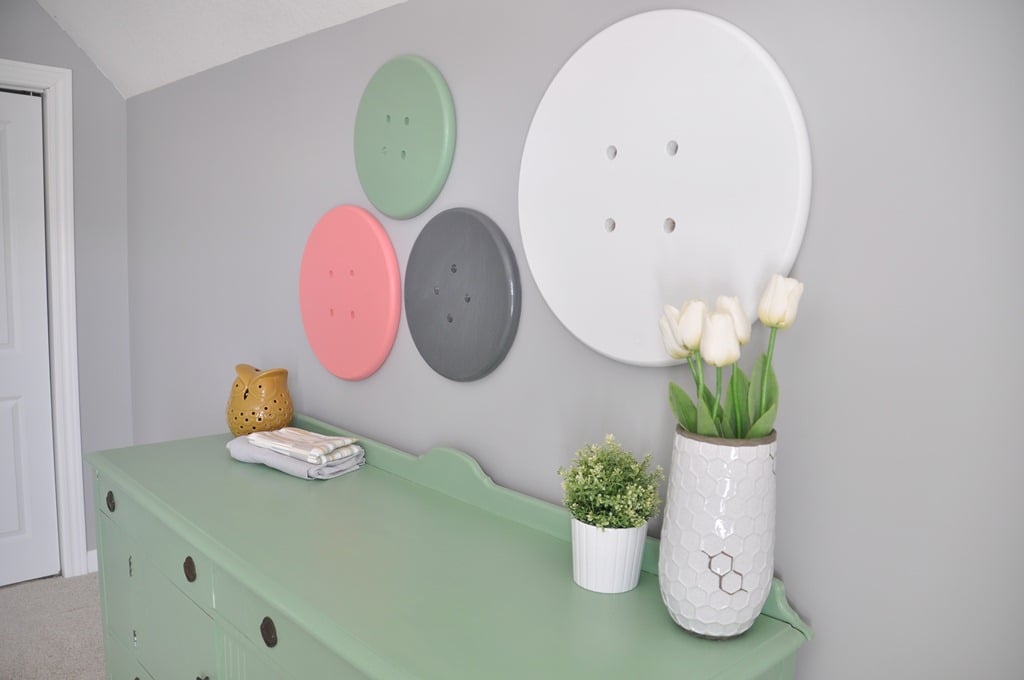 Colorful Alphabet
Not only that the alphabet will serve as a wonderful decoration for the baby room, but your kids will love to learn the letters later thanks to it!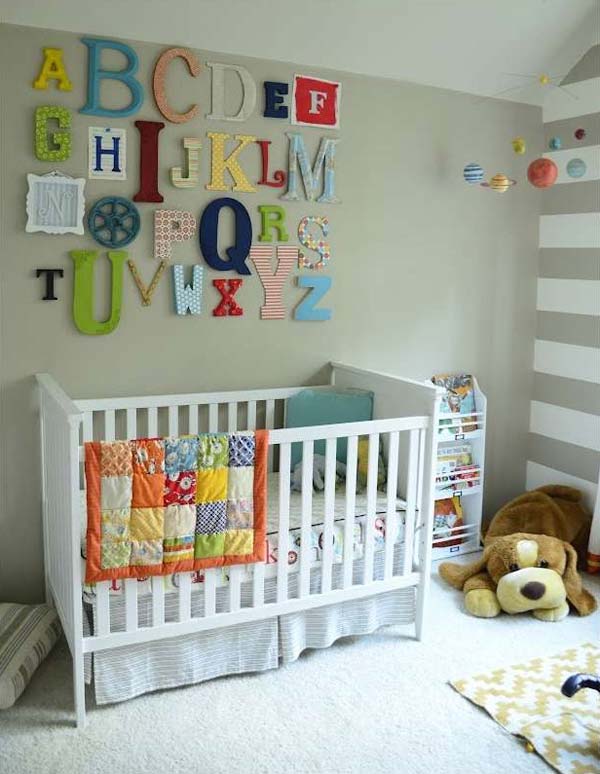 Hot Air Balloons
I have considered hot air balloons to be very special since always, and I think that they are going to look adorable in the nursery room. You can reuse plenty of materials to create them. And what's more, you can make them in an abundance of designs. Do you already have something in mind?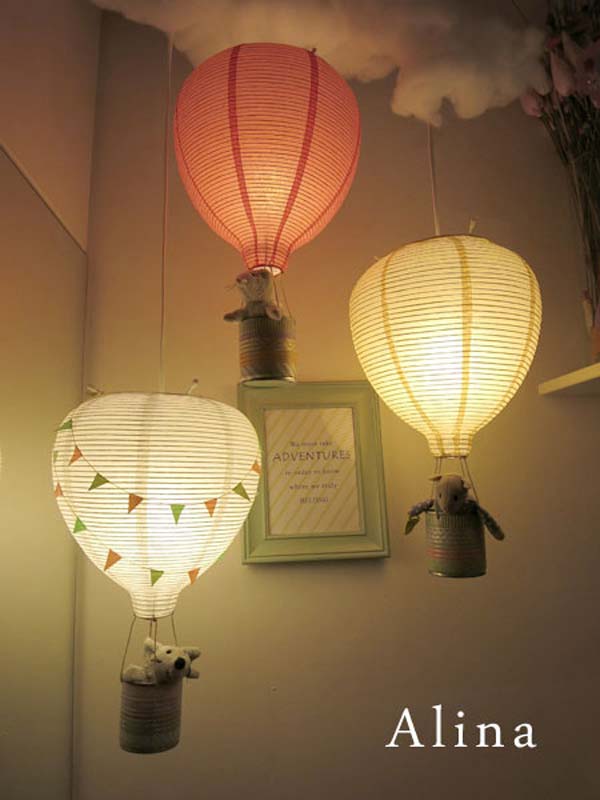 You can work with buttons as well to create a wonderful hot air balloon wall art. Just frame it and hang it on the wall.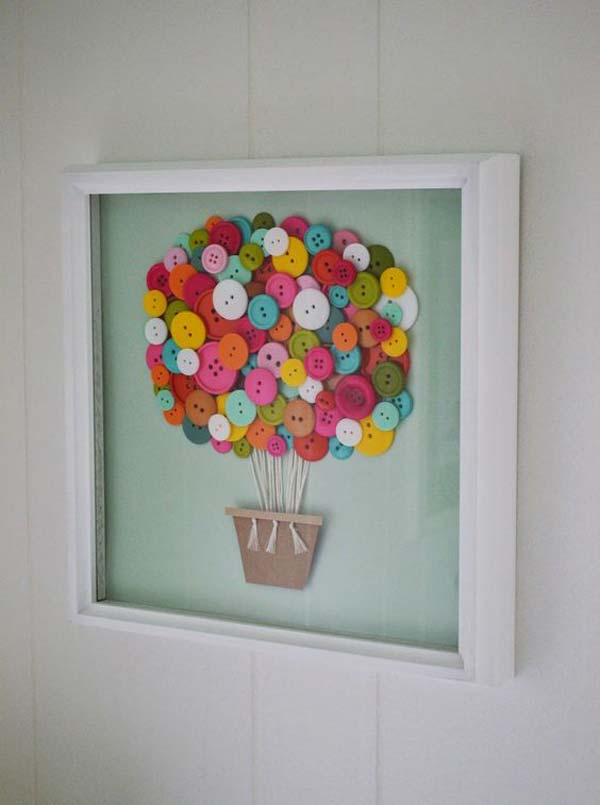 Fence And Flowers
Don't you think that this is such a unique way to decorate the baby room?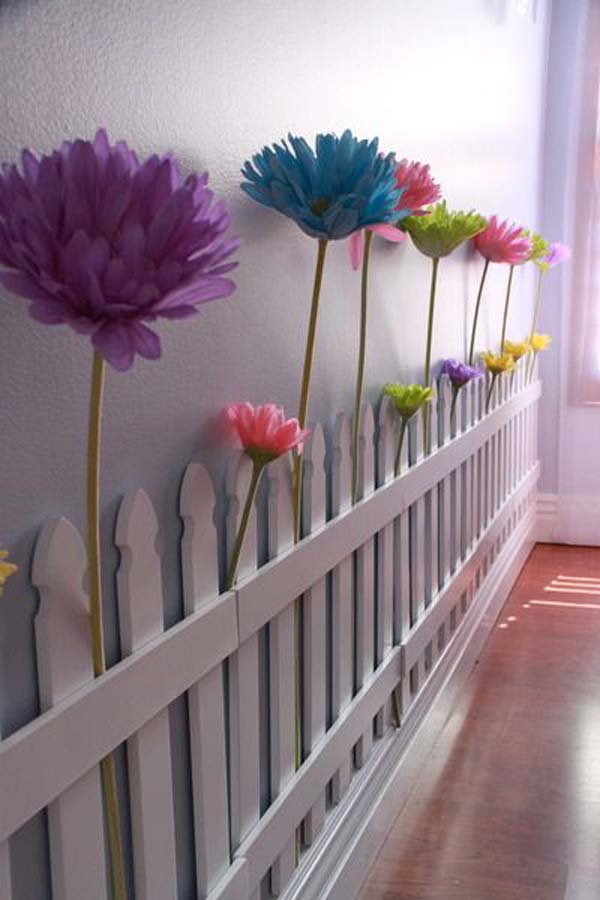 Closure
The DIY baby room decorations are so fun and engaging, and I believe that you are going to enjoy making all of them!