If you are looking for some Tasty Veggie Meals That Are Easy To Make In Less Than Half An Hour you are at the right place. Check out these amazing recipes!
California scramble
The ingredients that you are going to need to make this exquisite scramble are eggs, avocado, tomatoes, red chili, onions and watercress. First, cook the onions and the chili on a non-stick frying pan until they are softened and then add half of the watercress before you add the scrambled eggs. When everything is ready serve with tomatoes, avocado and the rest of watercress on top.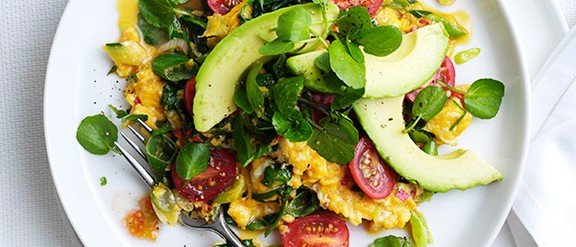 Rigatoni with broccoli pesto
If you are a fan of pesto this is a great way to combine it with broccoli. Cook the pasta, boil the broccoli and cop them. Cook some garlic on olive oil with pine nuts for a several minutes and then add the broccoli and the pasta. Add Parmesan on top and enjoy your meal done in just 20 minutes.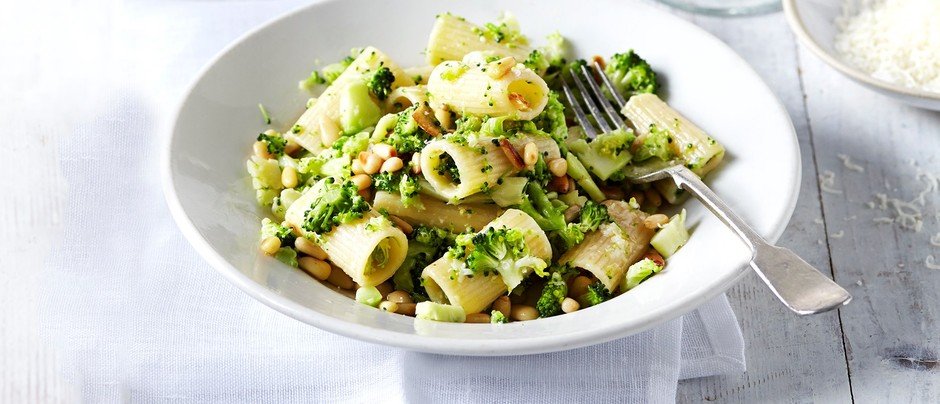 Spaghetti with ajvar, mozzarella and smashed olives
Are you a fan of spaghetti? Make them your favorite meal by combing them with ajvar, mozzarella and smashed olives. Cook the spaghetti al dente. Then add some ajvar in a food processor together with thyme, olive oil, nuts and parsley and blend them for a few seconds. Next, squash the olives and mix everything together! Don't miss to add mozzarella!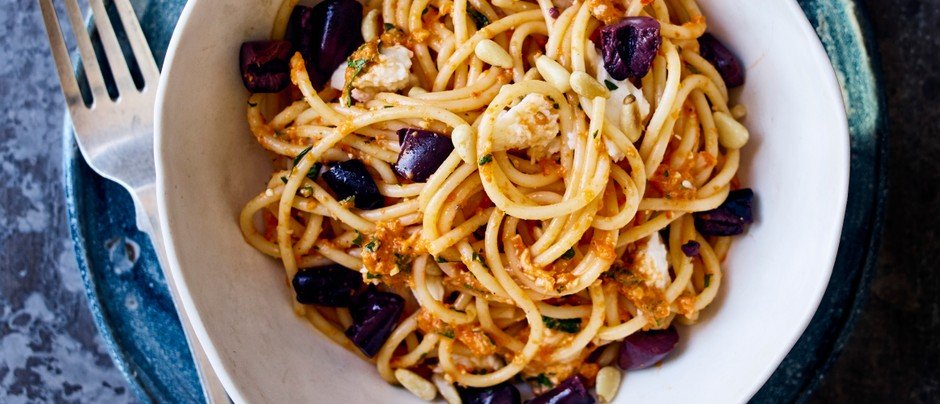 MASH burger
This recipe will get your burgers ready in just half an hour. Bake the mushrooms brushed with garlic and olive oil until they are cooked. In the meantime use a dry pan to fry the halloumi and mix harrisa with mayo. Spread the buns with harrisa mayo and then add avocado, onions, spinach, mushrooms and halloumi in layers. Your meal will be done quickly and easily!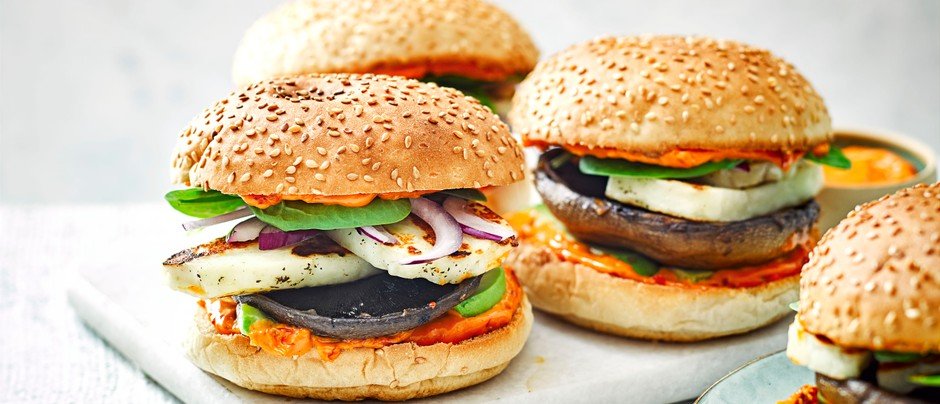 Tex-Mex burrito
Burritos are always a good idea! You can make a homemade burrito in just 20 minutes. You are going to need tomatoes, onions, red chilli, eggs, milk, olive oil, cheddar cheese, soured cream and guacamole and two big wraps. Use a small bowl to mix the tomatoes with half of the chilli and the onions, add seasoning and set it aside. Then beat the eggs and the milk with seasoning.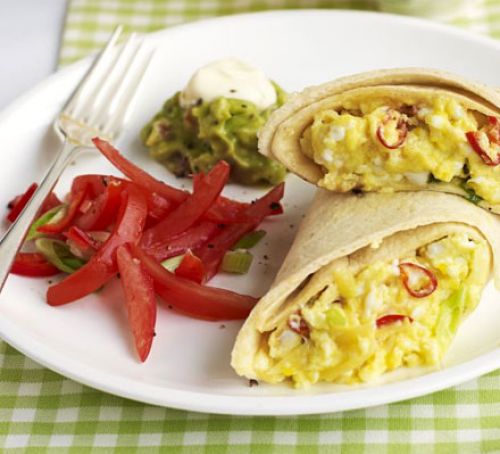 Boiled egg, avocado & quick pickled radish tartine
Get one bowl and mix the radishes with vinegar, a pinch of salt and sugar. In another bowl mach the avocado with lime juice, seasoning and chilli flakes. Then, toast the bread and add a slice of avocado on each slice, add half an egg and pickled radishes.