Spring has arrived on the northern hemisphere and has colored it with thousand different colors of perfection and freshness. And, with the spring the whole nature has transformed into a stunning colorful landscape presented with thousands of different flowers. Flowers blooming that is typical for this season of year has created a breathtaking nature reliefs  that are presented with flowers fields. It doesn't matter the type of the flower in the field, it can be tulips, sunflowers, lavender etc, they are all beautiful and colorful  and the view that they are composing in front of your eyes is just amazing. There is no person that can resist the stunning view of a tulips fields. Although  tulips are most related with The Netherlands, you can find these amazing tulips fields all around the world.
If you want to grow tulips at home you need to buy special species that are treated for growing indoors. Plant them in a pot, cover them completely with soil and store them in the coldest possible place. When they start to grow, cover them with newspapers so that they do not get too much light and the stems grow too long. Do not water them too much, and when the flower starts to grow, remove the newspapers and transfer the tulip to warmer place. When it blooms, continue the care until the leaves wither. Next year, plant that plant outdoors, because it will not bloom again at home.
Beautiful Tulips Fields
Tulips originate from southern Europe to central Asia. Below there is a collection of the most beautiful tulips fields from different countries of the world. If you are a nature lover that enjoys seeing beautiful gardens from different parts of the world then don't miss the chance to visit any of these tulips gardens.
Visiting any of them is a really worth trip  that you should definitely do this spring.  Give your eyes the chance to enjoy the sight of a color palette, because the nature has made a real magic with the colors of flowers that any painter and photographer can resist seeing. Scroll down the page to choose your favorite destination because every tulips field below is beautiful at its way. Tulips contains around 100 species of bulbs  with different shapes and almost all colors except true blue, so we are sure that you will enjoy walking down these tulips fields discovering their perfect shape, color and aroma. Below you can see the most amazing tulips fields that are worth visiting. Take tour and visit them if you ever have a chance!
1. Tulip in Canada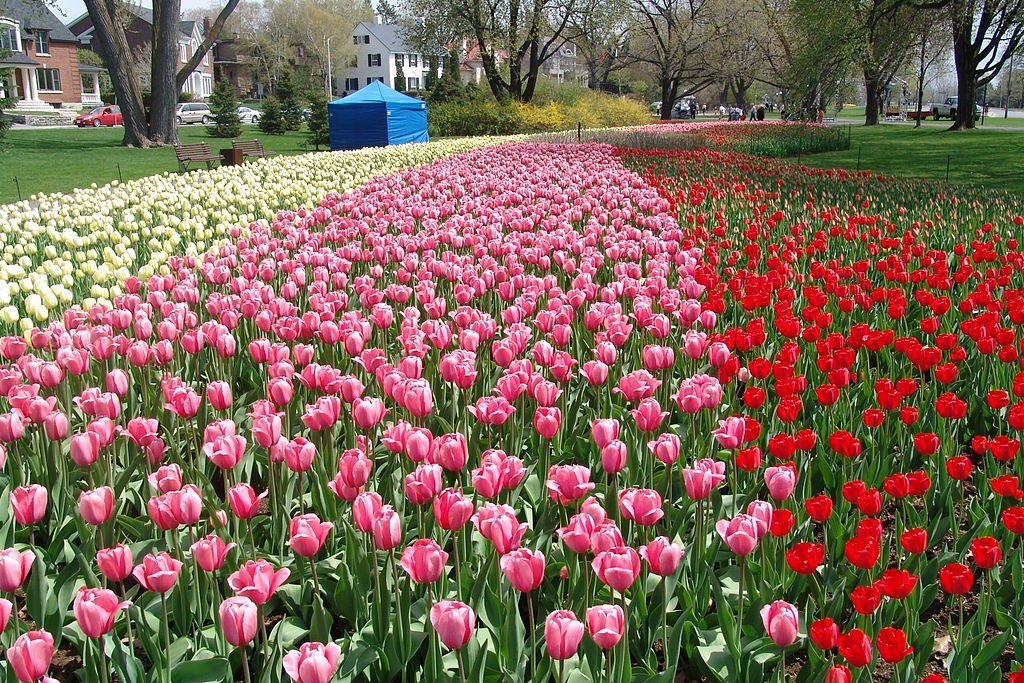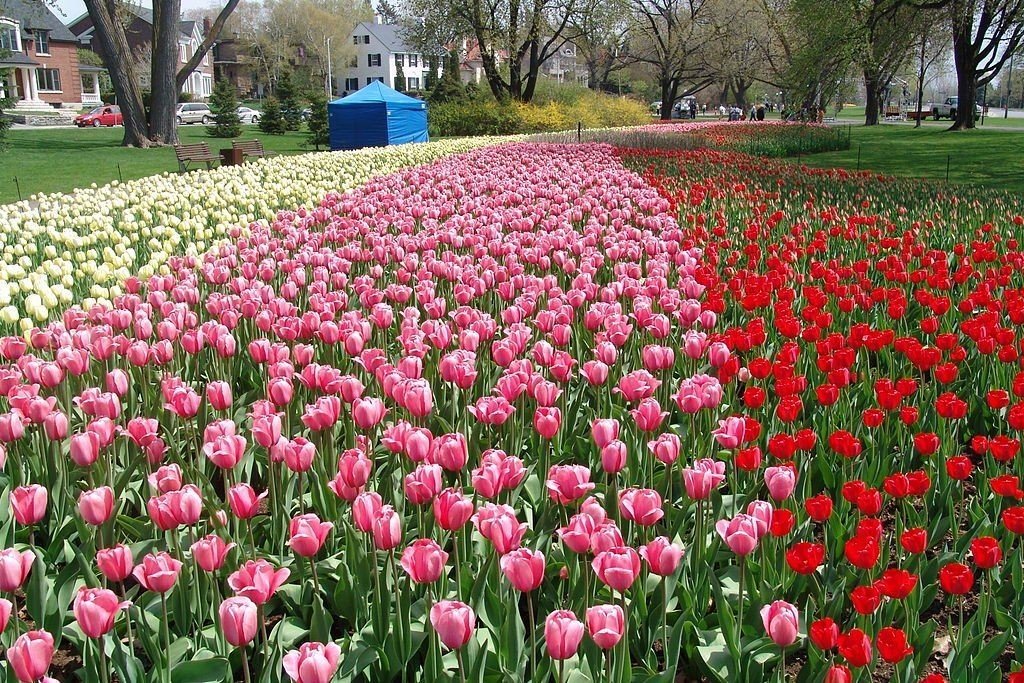 source
2.Tulip in Germany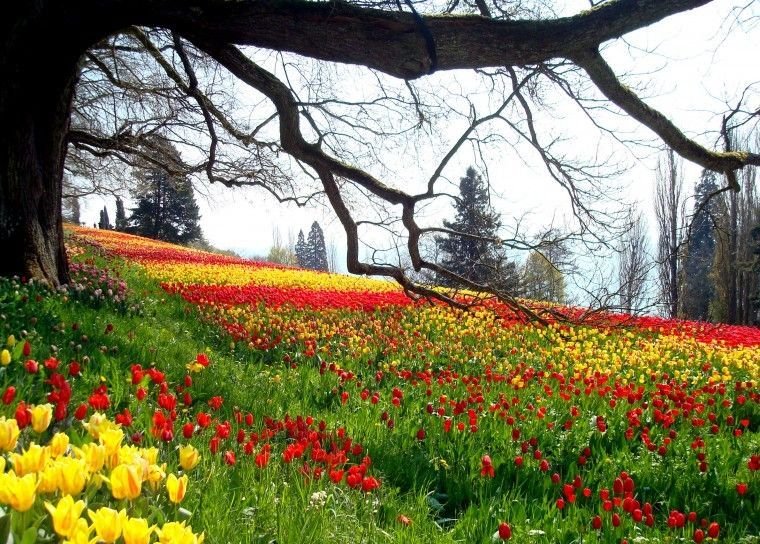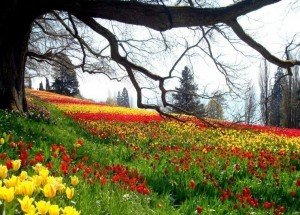 source
3. Tulip in The Netherlands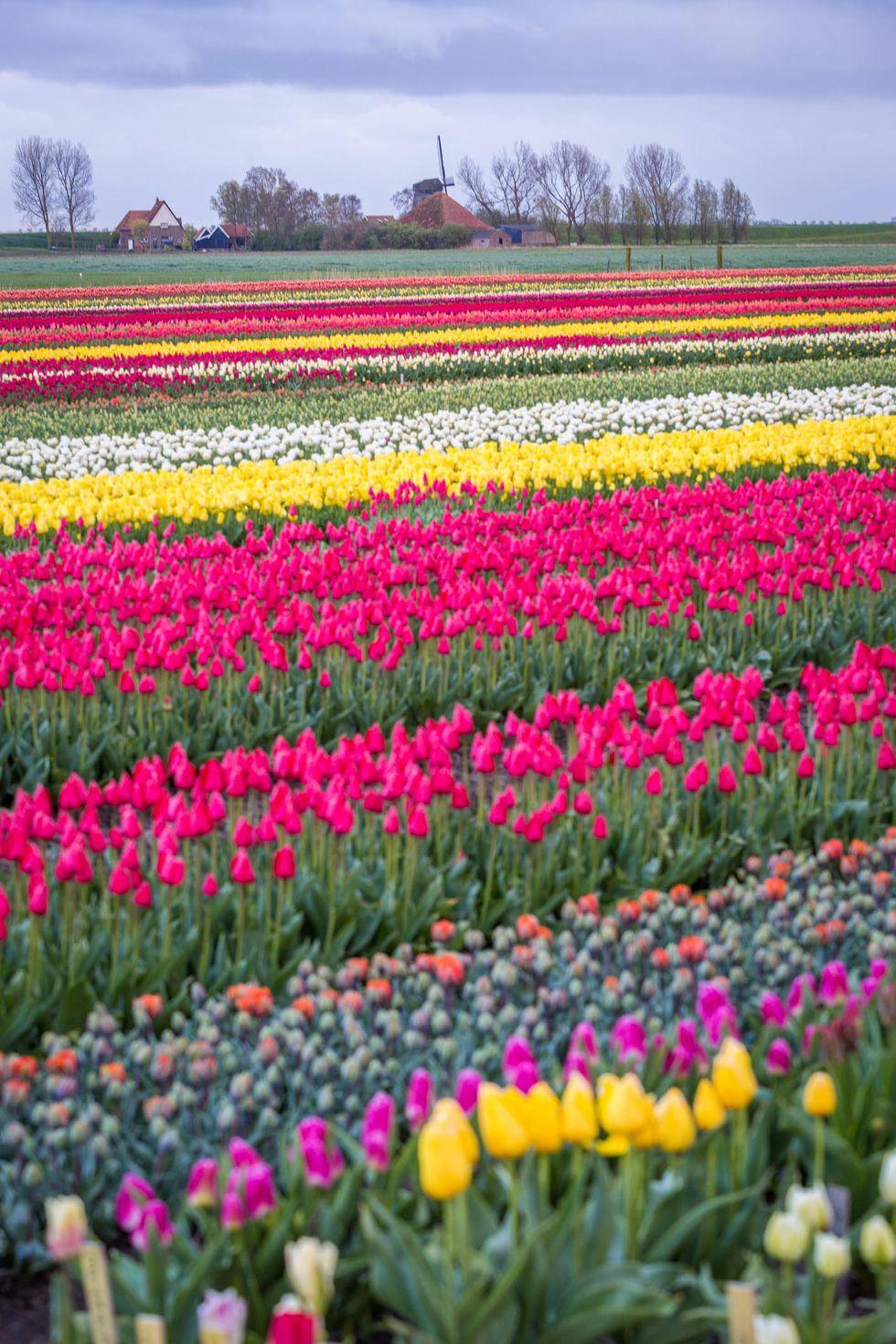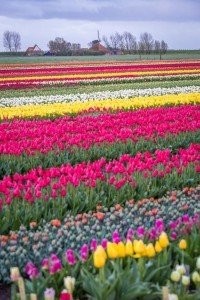 source
4. Tulip inKonya, Turkey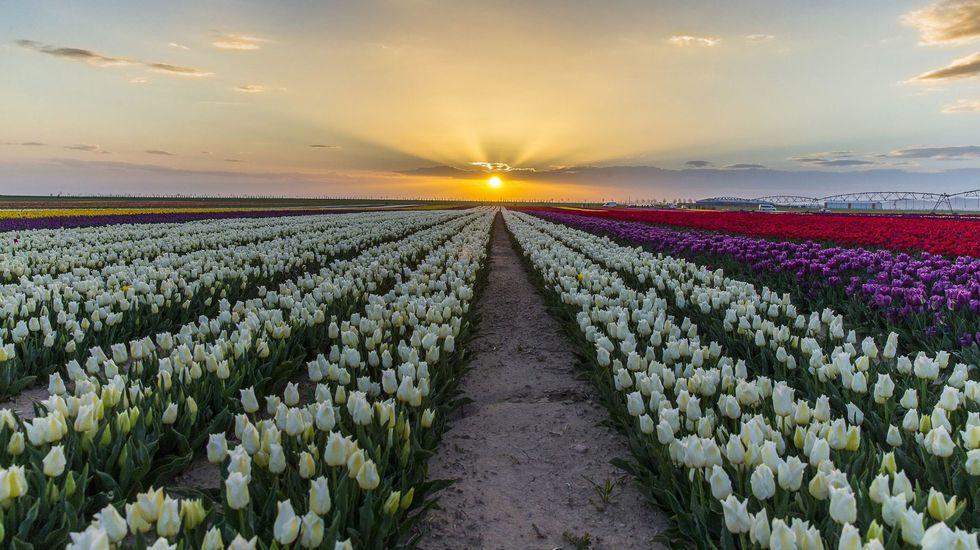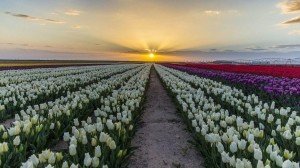 source
5. Tulip in France


  source
6. Tulip in Spain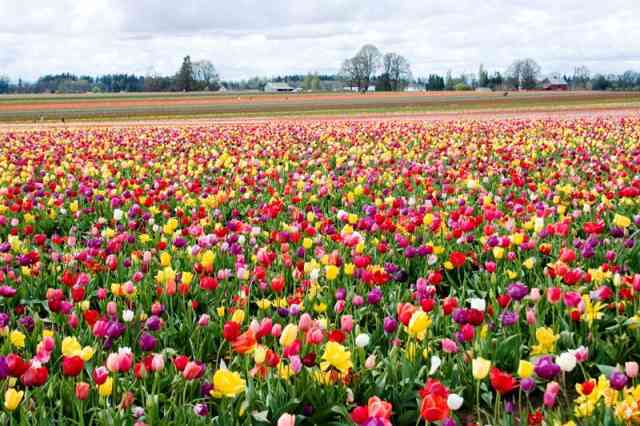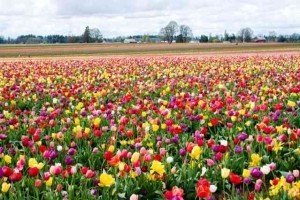 source
7. Tulip in Italy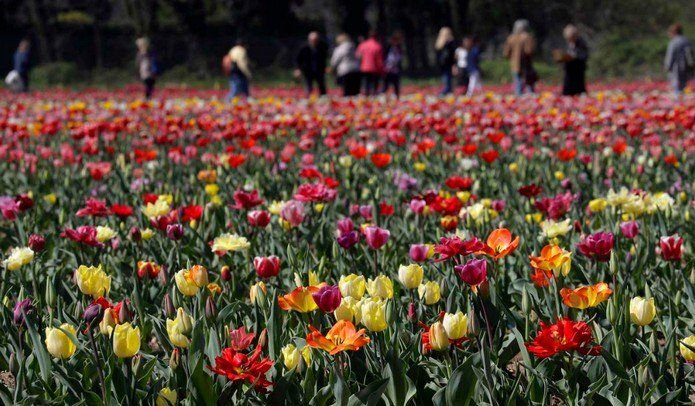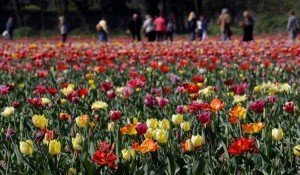 source