Winter is up to come, and the weather itself is becoming colder and colder. For such a season, the fireplace has become one of the most favorite places from the whole house.  For those who enjoy the winter season and all the beautiful moments that it brings, we have prepared a special selection of some of the most delicious hot winter drinks to completely enjoy the magic of the snowing days. Yes, if you really enjoy reading a book or watching your favorite movie on TV , while sitting close to the fireplace,  what do you think about making your cold days hotter with a cup of sweet hot chocolate, or some delicious coffee with taste of coconut, strawberries or almonds? Sounds great, right?
We have arrived at the time of year when it is necessary to pull out the best ideas for warming up. In addition to warm clothes and mandatory layers of clothing, for the purpose of warming up, provide your body with much-needed hot drinks on a daily basis. They not only warm us and invigorate the body, but are also very tasty. The colder it is outside, the hotter our drinks are. Indeed, when the days are dark, cold and wet, nothing warms the body and soul better than hot drinks based on tea, cocoa, chocolate and milk. Hot winter drinks from morning to evening, depending on our needs, reduce stress, calm down, relax and make us happy. And in the evening they induce sleep and ensure a better and deeper sleep and thus an effective night's rest.
Most Delicious Hot Winter Drinks
From the first cold days of December, until the end of February, in almost every coffee shop, you will come across people drinking mulled wine, hot chocolate, tea or similar beverages that warm both the body and the soul. Also, the increasingly popular winter markets that are organized outdoors offer all their visitors hot drinks that will warm you up. The good thing is that these warm drinks can be prepared at home, so you can create a completely new winter atmosphere in your home. We will present you some recognizable flavors, but also new ones as a recommendation to try this winter.
So, why don't you just scroll down the page and find out the easiest recipes to prepare your hot winter drink at home. All you will need to prepare any of these drinks are just few ingredients that we all have at home at every moment, such as normal hot chocolate, ice cream , yoghurt, vanilla or coconut extract etc. We are sure you will enjoy preparing any of these drinks. You can wake up your creativity up and use some interesting ways to decorate the hot drink. You can also prepare some hot drinks for your boyfriend, friends and family too, and together enjoy the taste of winter through the hot chocolate drink that you prepared with such love. Add some warmness to the cold winter days and get prepare to enjoy it to the fullness.
1.Spiked coconut vanilla steamer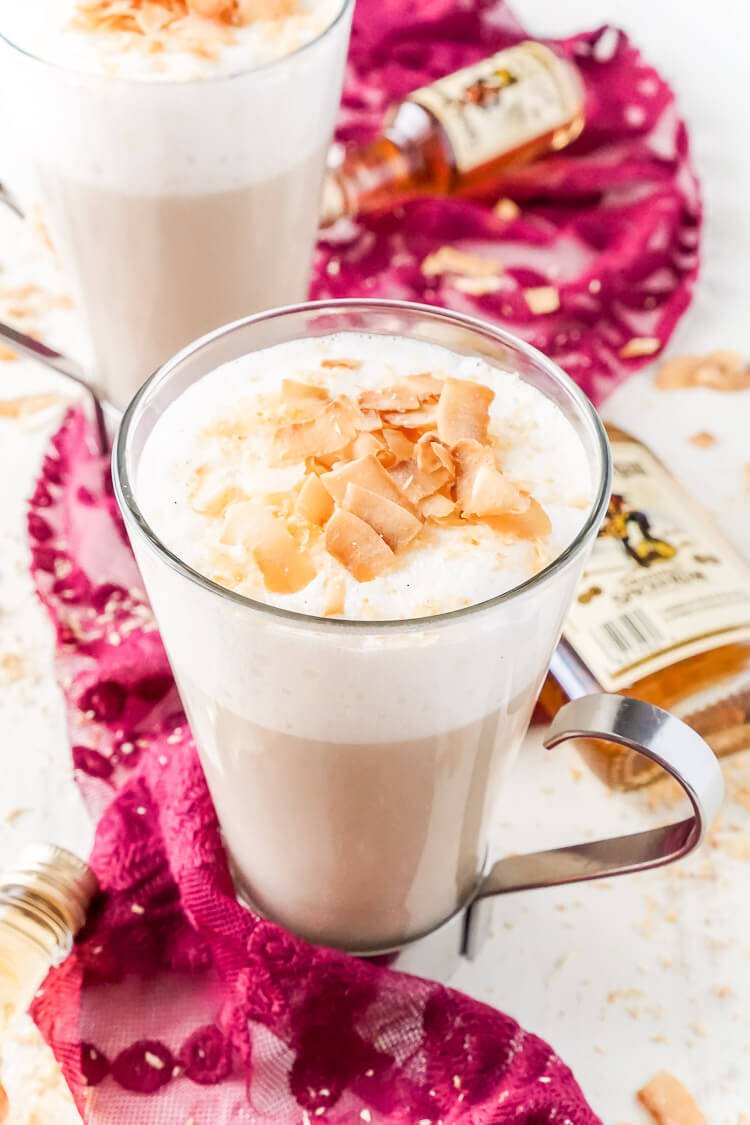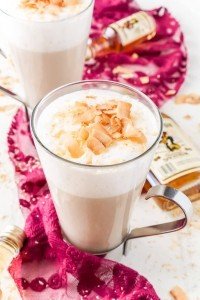 source
2. White spieced coffee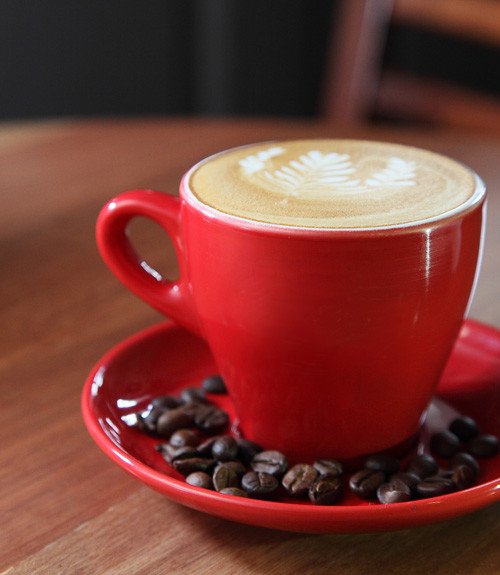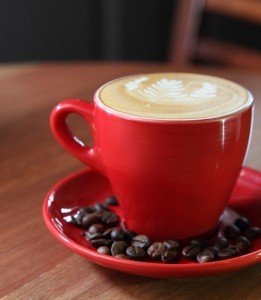 source
3. Blood orange moscow mule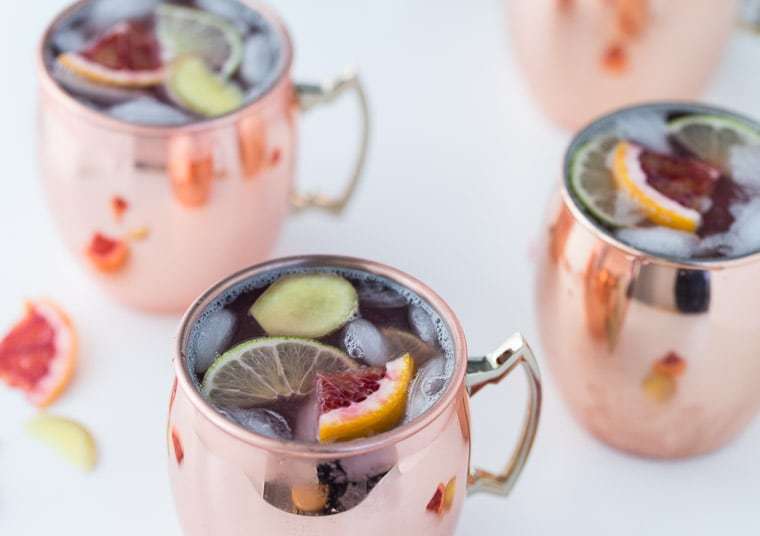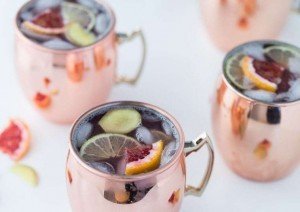 source
4.Old fashioned eggnog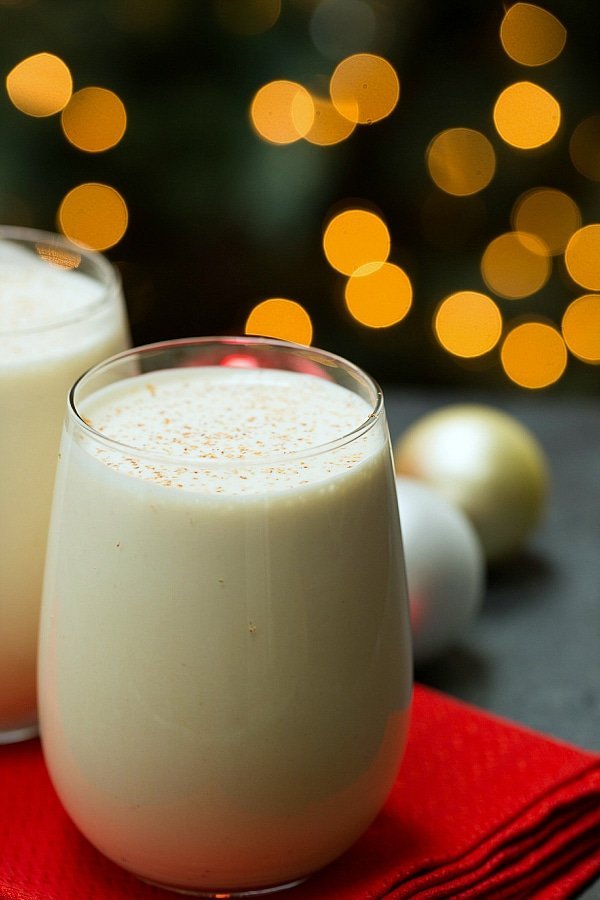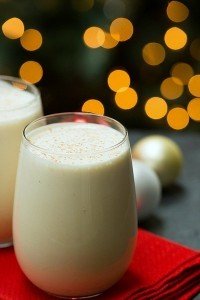 source
5. Frozen gingerbread hot chocolate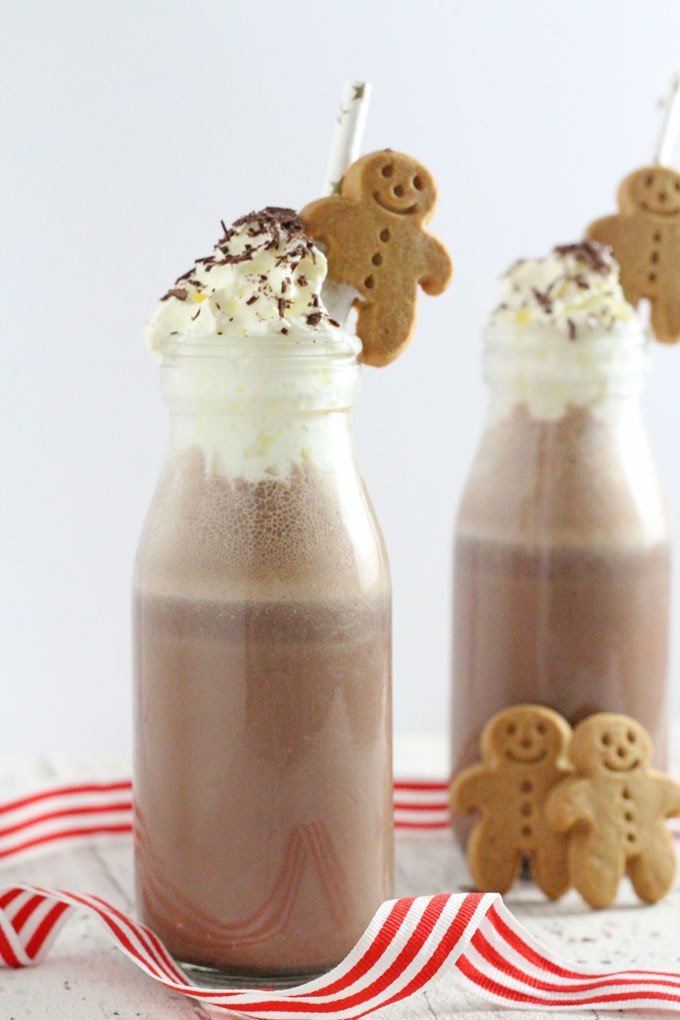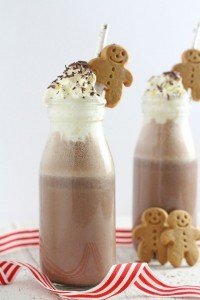 source
6. Spiced mexican hot chocolate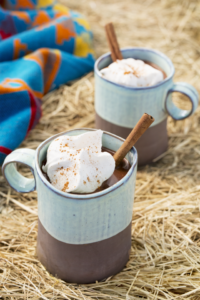 source
7. Grapefruit ranch water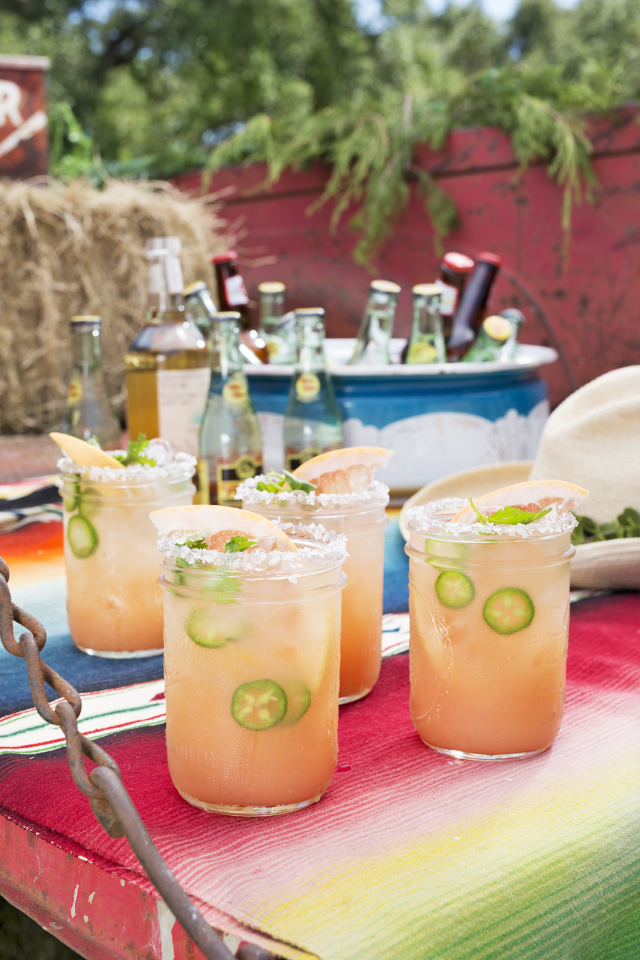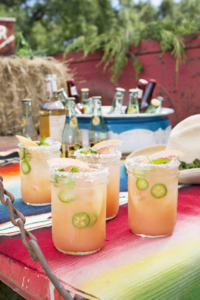 source
8. Pumpkin spiced latte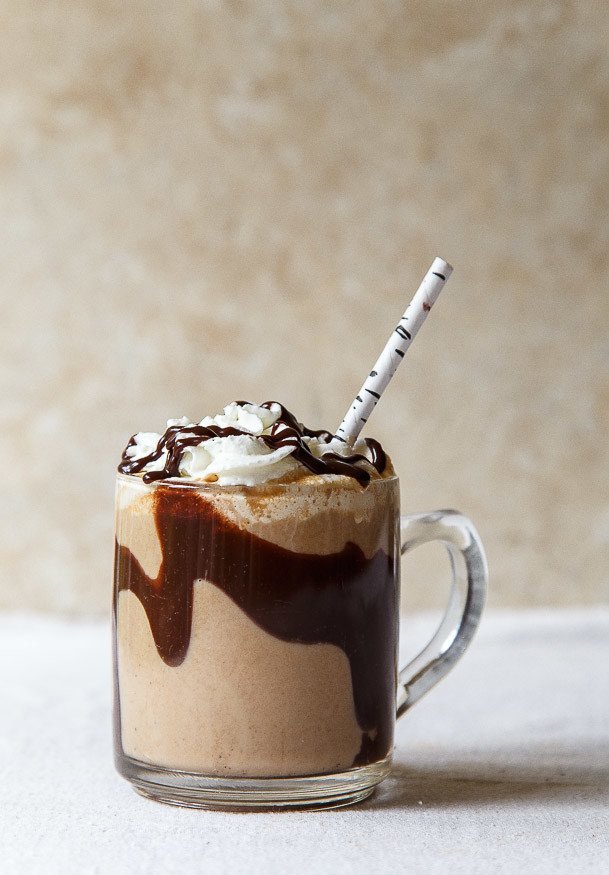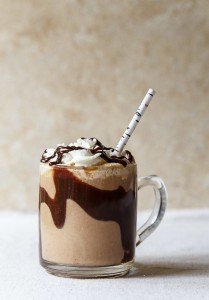 source
9. S'more martini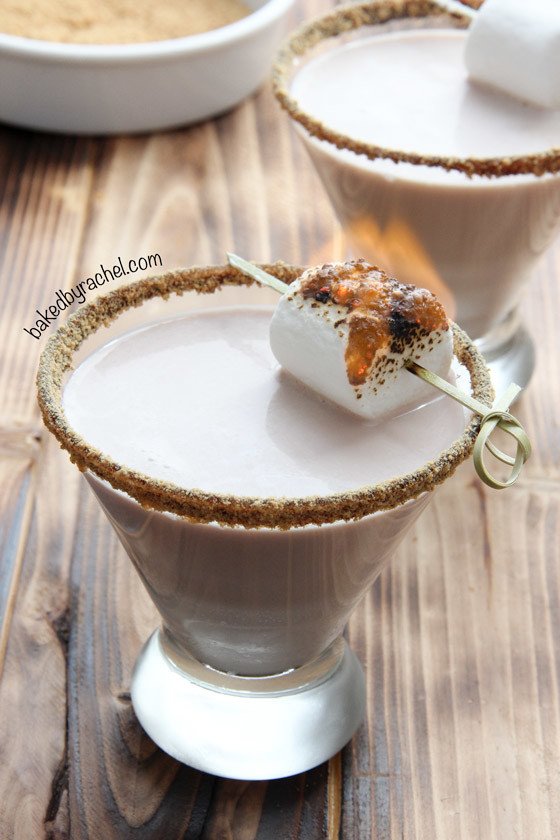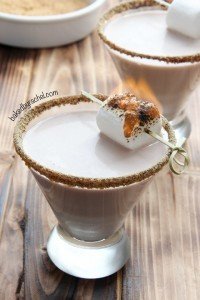 source
10. Vanila cranberry Mimosa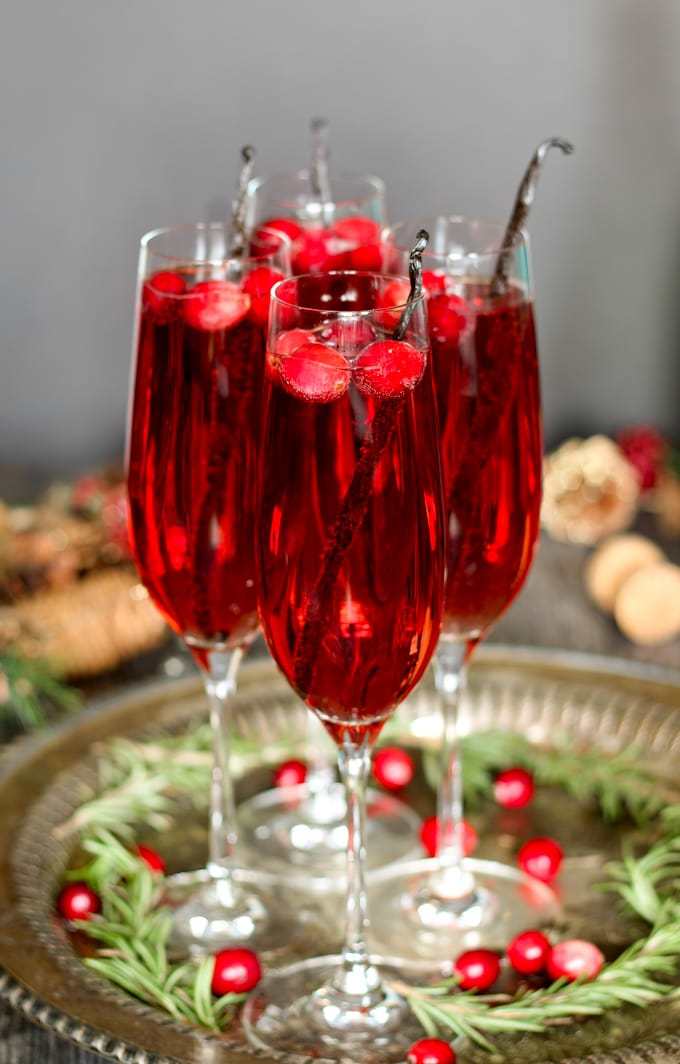 source
11. Cranberry apple cider punch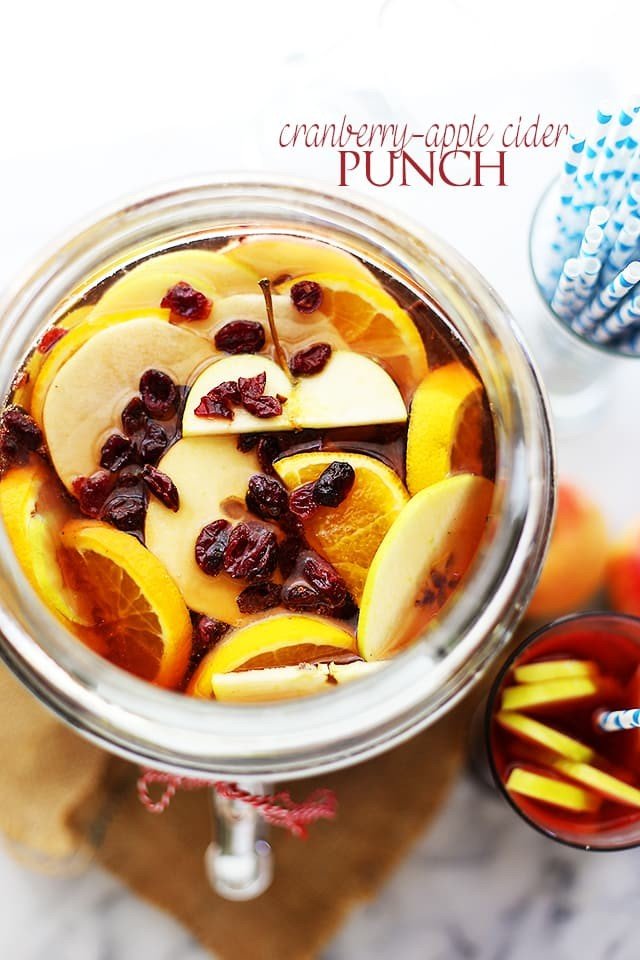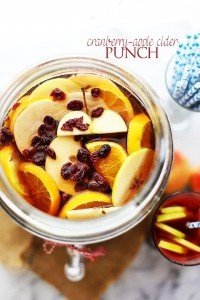 source
12.Nutella hot chocolate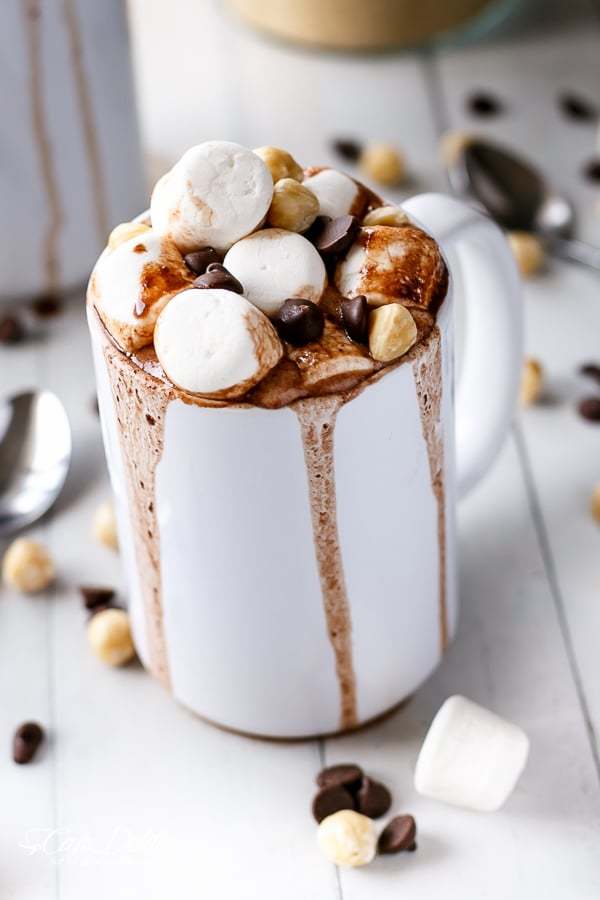 source