With each of her  creation, nature again and again proves that is the  most accomplished artist , Worldinsidepictures present you two realy amazing attraction in Mexico.
 1.CENOTE ANGELITA
Cenote Angelita (Little Angel) is an advanced scuba diving cenote with a circumference of approx 100 ft (30 m) and a depth of 200 ft (60 m) located 17 km southwest of Tulum pueblo on Hwy 307.
In fact, it is a river that flows through the water, as it sounds amazing! The underground river is actually a thin layer of hydrogen sulfate, which separates the fresh and salt water.Fresh mineral water with unlimited visibility makes up the first 100 ft (30 m), where you can see some huge stalactites hanging from the edge. At 100 ft a layer of mystical hydrogen sulfate prevails, appearing like a big cloud from above and a strange colored hue from below. There are not many dives in the world where you can dive in the clouds at 100 feet and see trees, but this is one. Below the cloud is the warm salt water. It´s dark here, giving the diver the feeling of being in a forest at night.Looking at the pictures, you just can not believe that they were taken 100  feet below the water surface.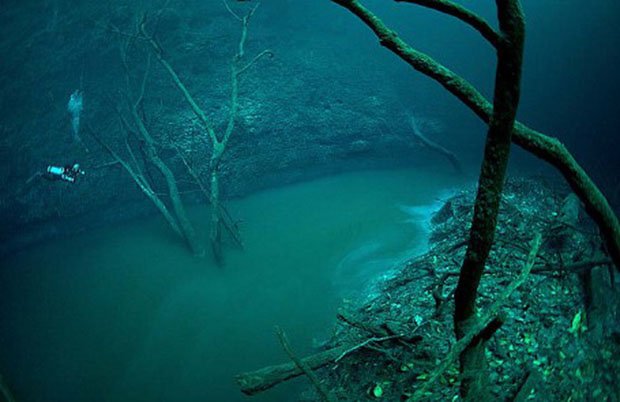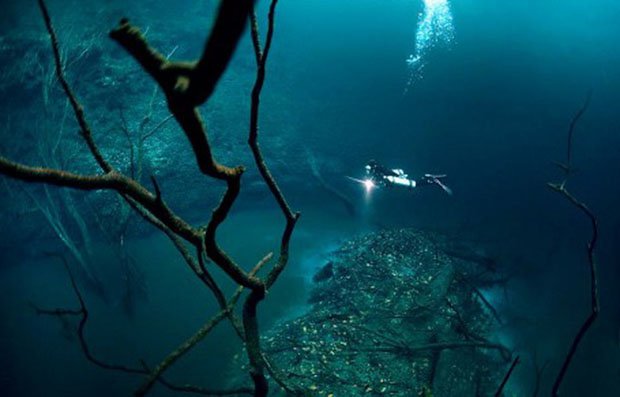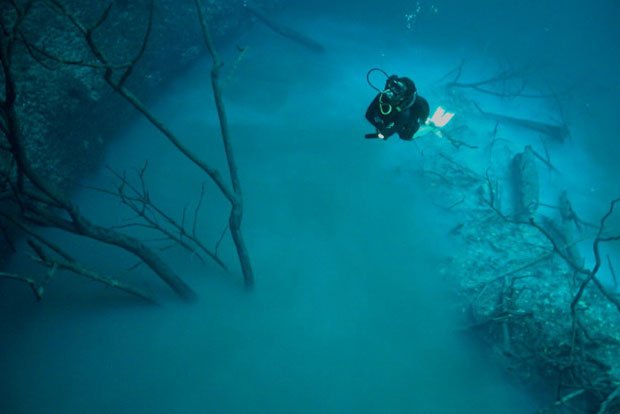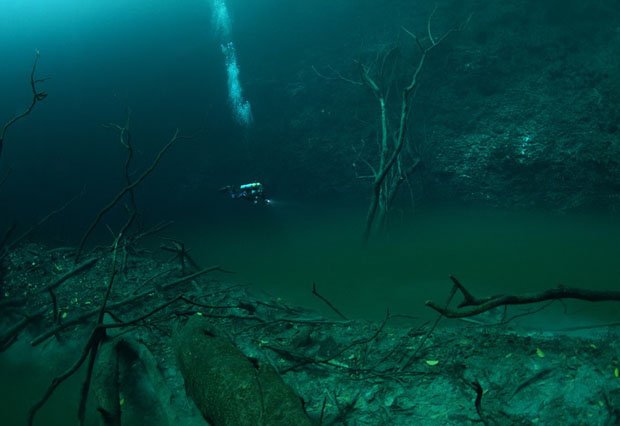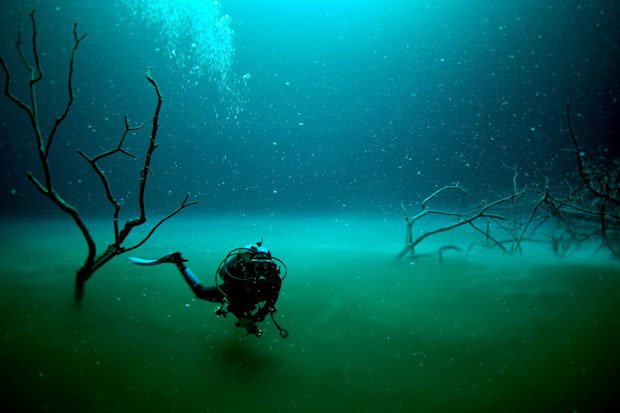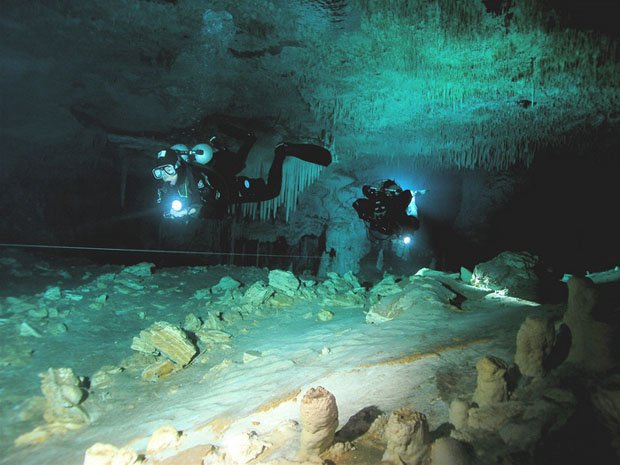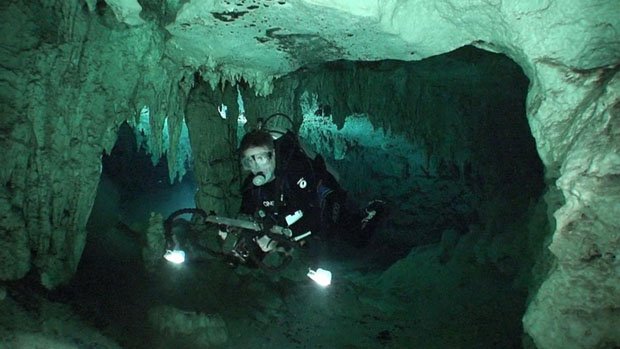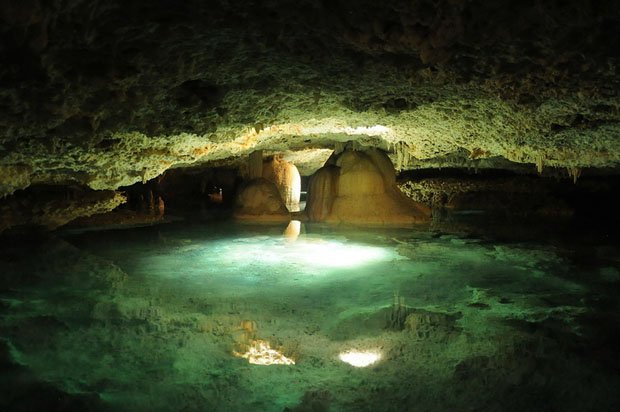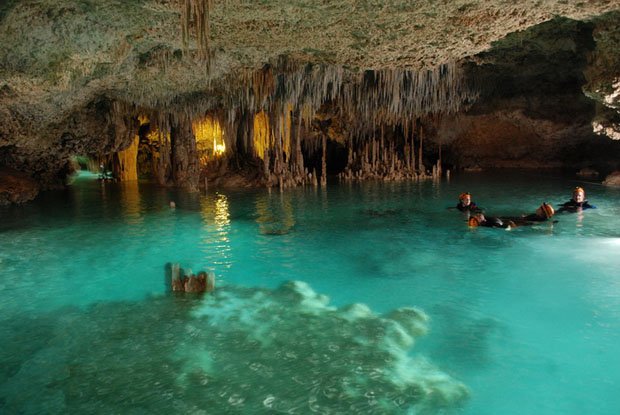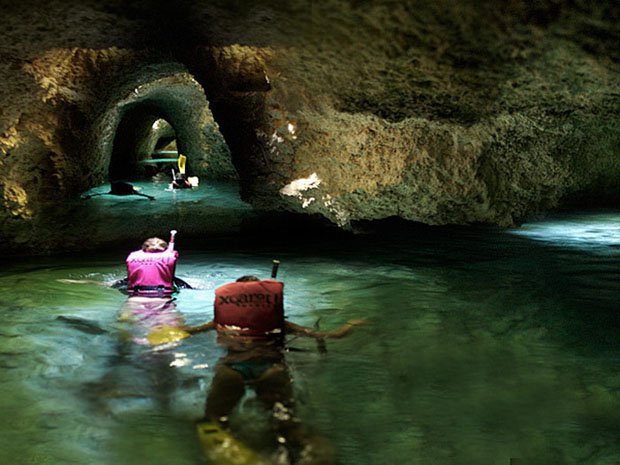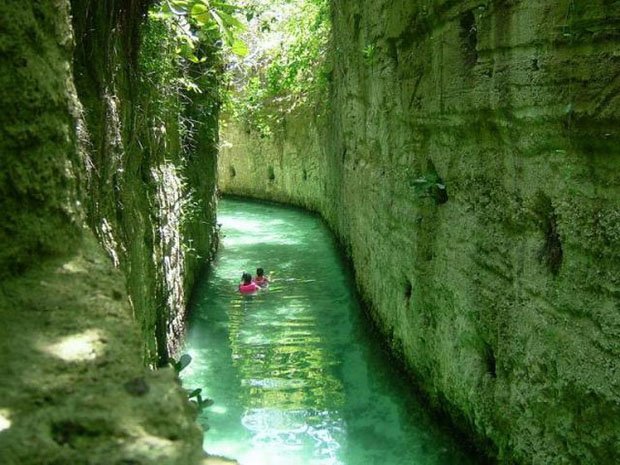 2.IKIL , Amazing Natural Pool in Mexico
It is a great and deep natural pit created, formed after the destruction of the cave and is located in the eco-archeological Park Ik Kil Mexico.Dubbed "Sacred Blue Cenote", which in the dictionary Mayan means "good", this beautiful place is a real tourist attraction which offers a unique experience.Incredible natural pool is 60 meters wide and 40 meters deep and is one of the attractions that the world has left Maya. The bravest divers and adrenaline addicts, come here to plunge into the deep hole and start the exciting search for the source of water.