The royal wedding that took place on May, 19 in the Buckingham Palace was in the center of the attention of the whole world. And all the eyes were obviously directed to the bride, Meghan Markle and all the details related to this big day. One thing that was definitely in the center of the interest of all the fashion critical was definitely the tiara she wore. Today we are remembering you all the tiaras that the most famous participants  of the royal family wore before Meghan. Enjoy them.
1.Queen Elizabeth, The Queen Mother
Queen Elizabeth, The Queen's Mother wore The so called Strathmore tiara, which was a wedding gift that her father, The Earl of Strathmore made for her on this special day. Her tiara dates back to the late nineteen century, and it design was with garland of roses set with rose-cut diamonds. On her bridal portrait she look amazing wearing it.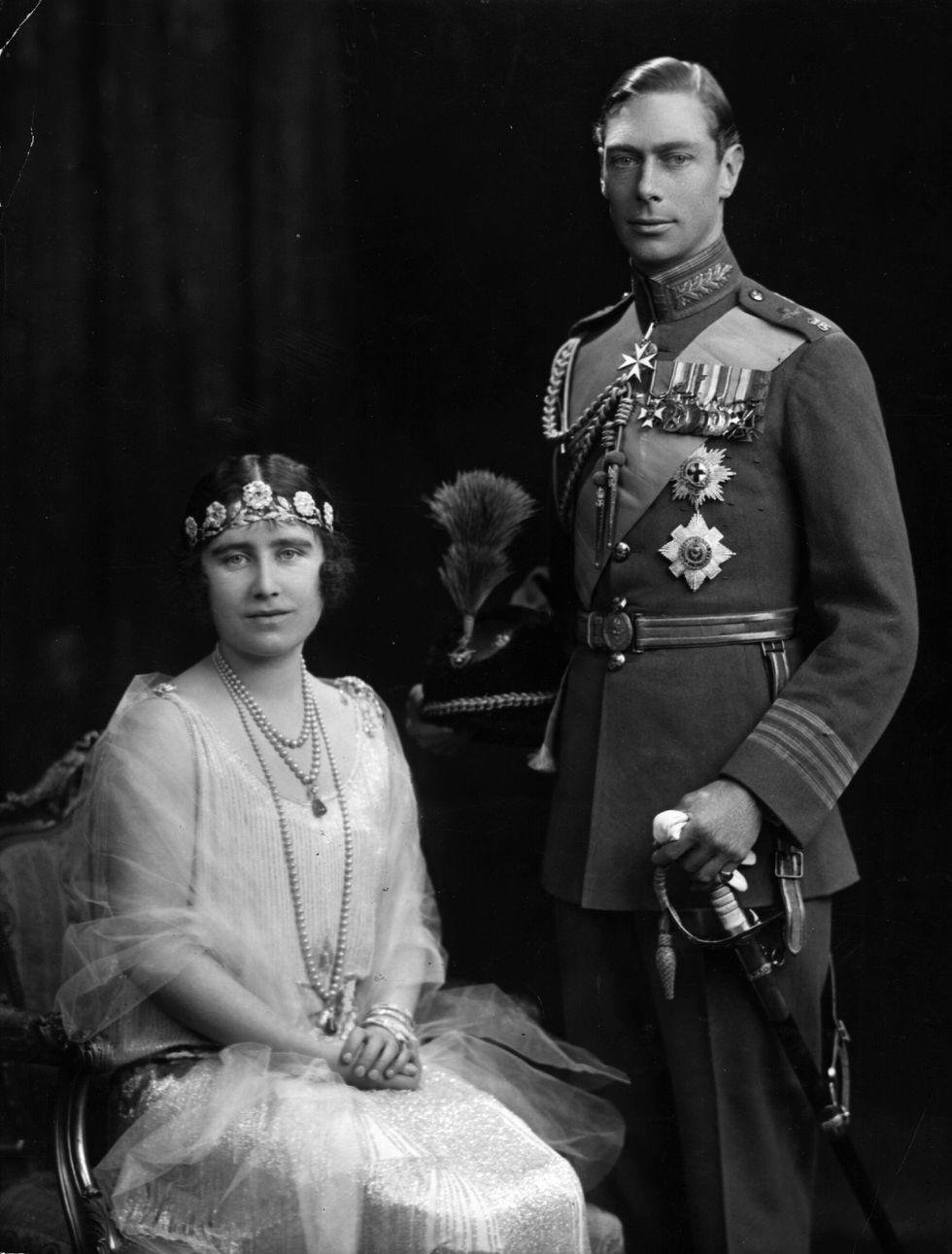 source
2. Queen Elizabeth
Queen Elizabeth's tiara was a piece of jewelry made for Queen Marry, her grandmother and dates back from the 1919. Queen Elizabeth wore this tiara Russian Fringe tiara that belonged to Queen Mary's. this famous tiara can be worn as a necklace or atop head. One of the details that many people in the world don't know is that Queen Elizabeth's tiara famously broke on her wedding day, but fortunately it was quickly repaired.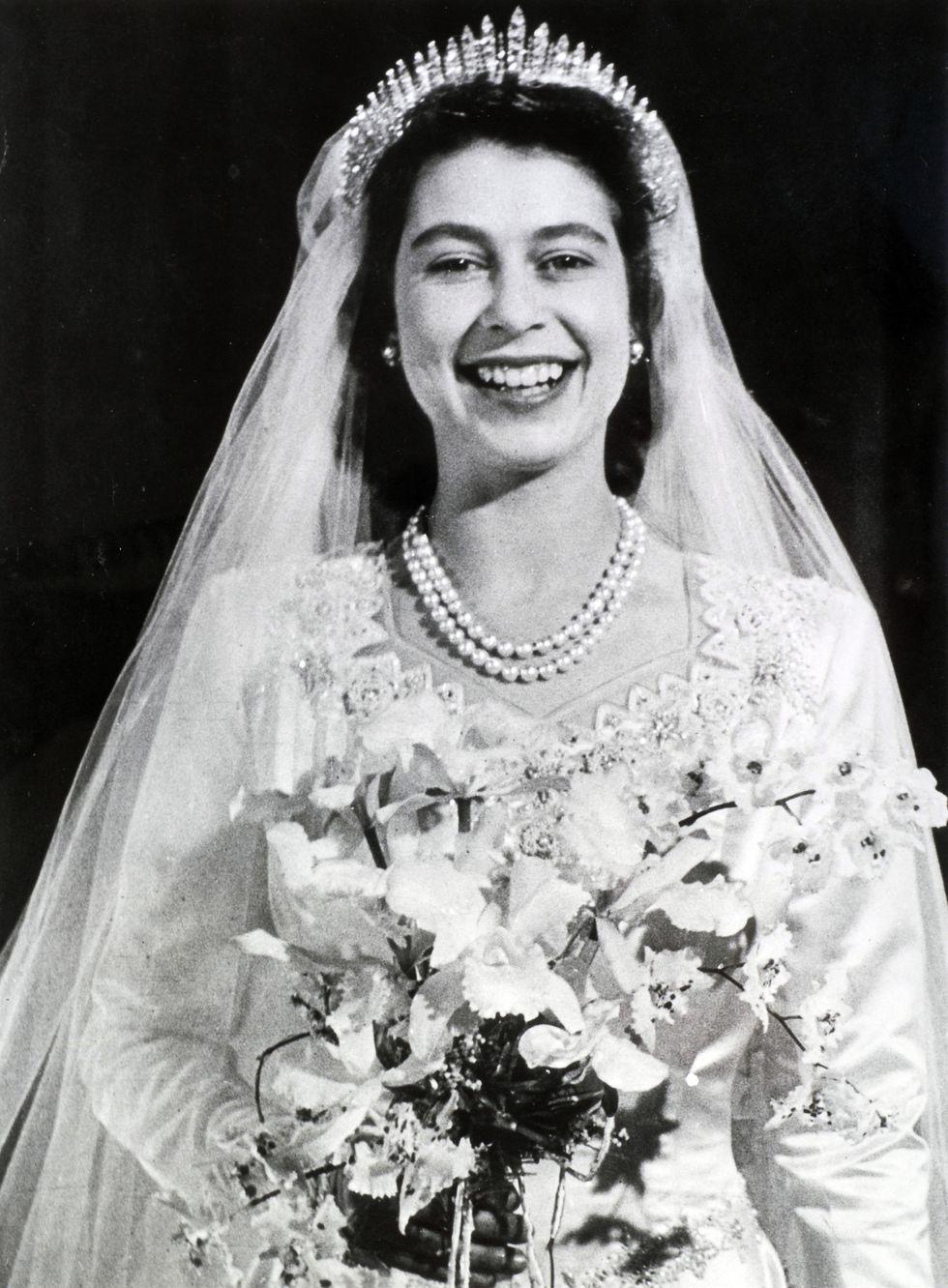 source
3. Princess Diana
Princess Diana, one of the most famous princess on all the times, wore the famous Spencer tiara, a family tiara, that later was worn by her both sisters, Lady Sarah and Jane, and by Victoria Lockwood, who married Diana's brother Charles. This tiara was a combination of many pieces of jewelry and its center was a gift from Lady Spencer to Cynthia Spencer, on her wedding in 1919. It was later remounted with new elements made by Garrard, in 1937, and given to Princess Diana to wear it on her wedding day with Prince Charles.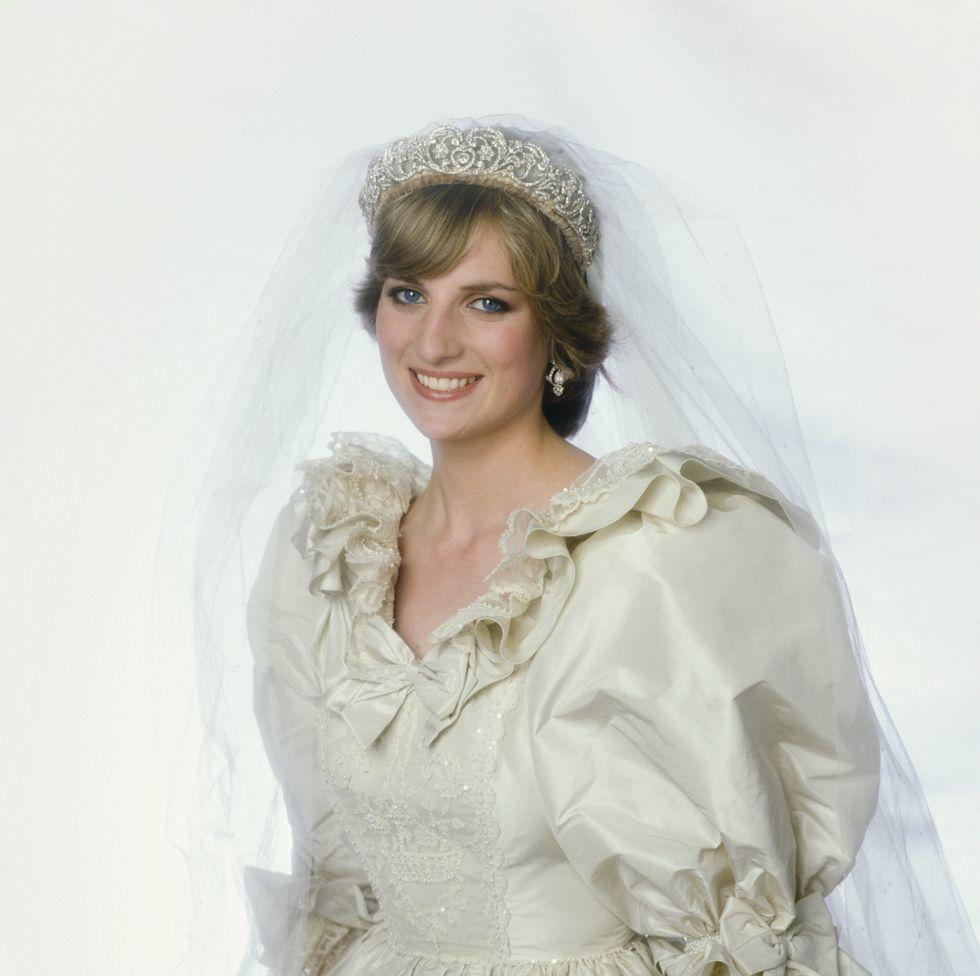 source
4. Catherine, Duchess Of Cambridge
Kate Middleton, the Duchess of Cambridge, wore the so called Cartier Halo Tiara, or also known as Cartier Scroll Tiara, which belonged to Queen Elizabeth II, who received it as a birthday gift from her mother, The Queen Mother for her 18th birthday. This tiara was bought as a present for Queen Mother by her husband, The King George VI. Queen Elizabeth II loaned her tiara to Kate, for her wedding to Prince William in 2011.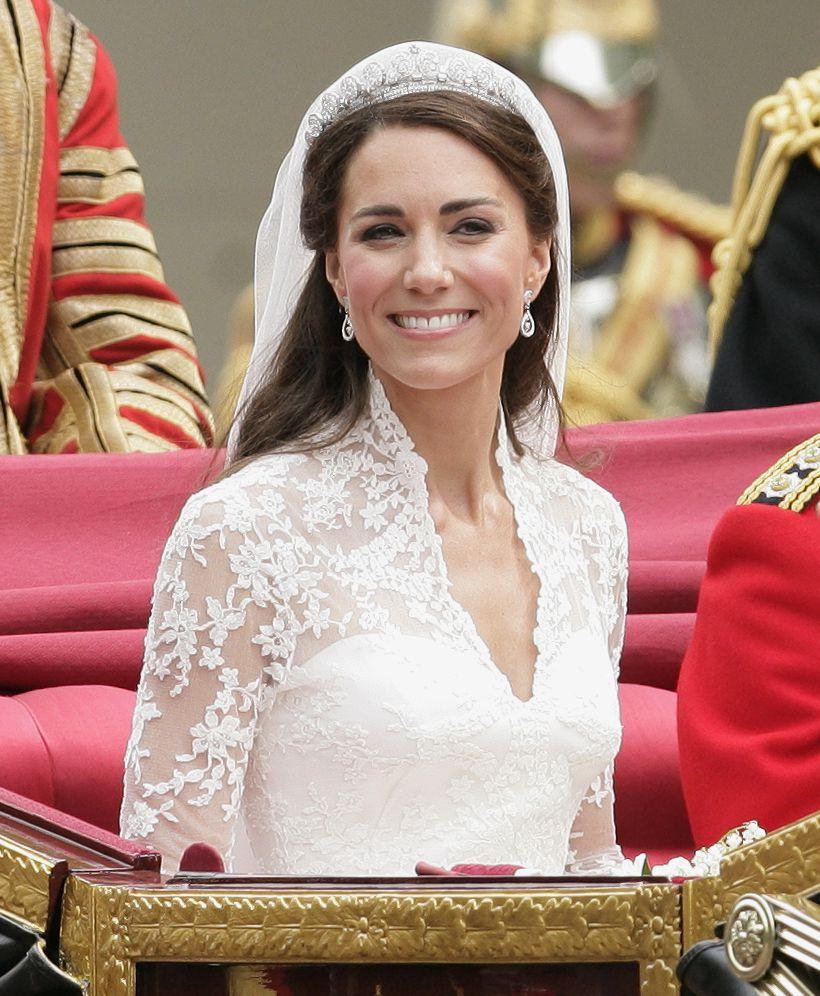 source
5. Meghan, Duchess of Sussex
For the royal wedding, on May 19 2018, Meghan Markle wore the stunning Queen Mary's bandeau tiara, which belonged to Queen Mary, the Queen's grandmother. The center stone is a broach featuring ten diamonds . this tiara was given Queen Elizabeth in 1953, when Queen Mary died.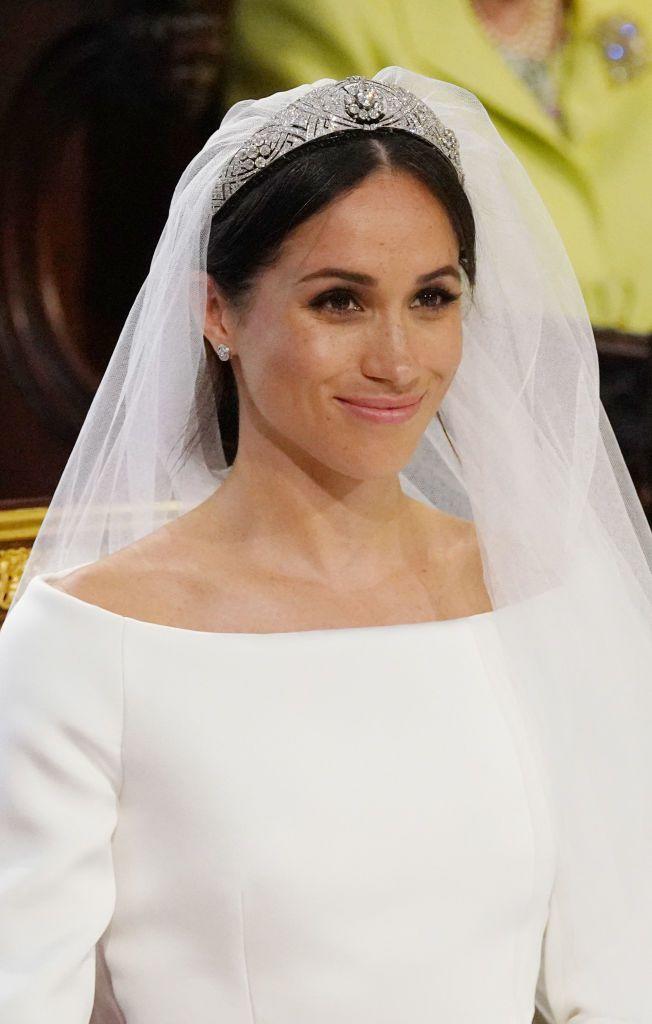 source