When it comes about our kids every mom is able to do anything special for impress the her kids. Handmade things and DIY project that can be made with your kids are so interesting so funny and so educational. One creative mommy has a brilliant idea how to impress her daughter and she has made ultimate dream kitchen from cardboard boxes. This is absolutely amazing project. Take a look below and enjoy!
First, SHE gathered together some leftover cardboard boxes and laid them out to form the outline of a miniature kitchen. Her husband was in charge for finding proper ''construction materials.'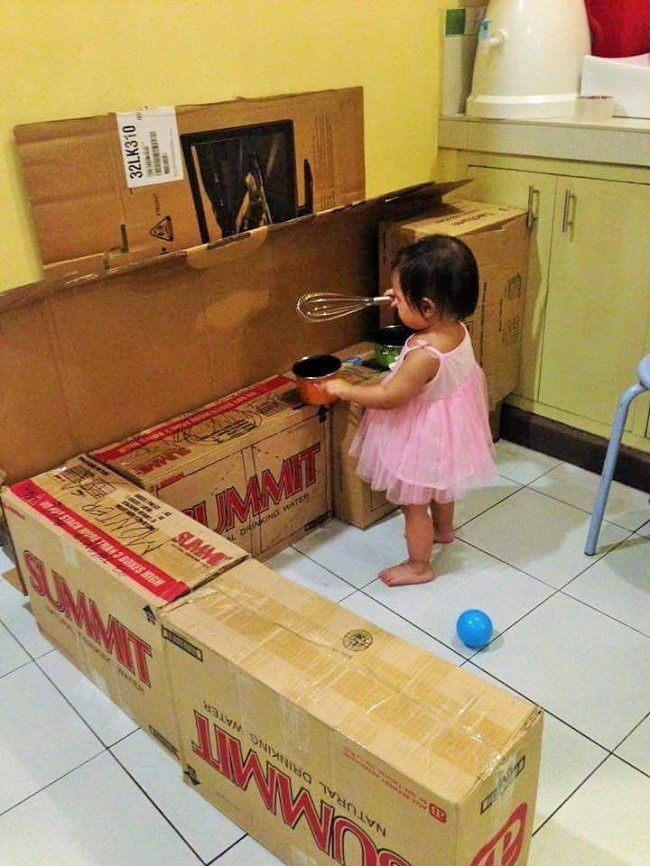 After that she made some cupboard doors and marked the places where the play oven and sink would be installed.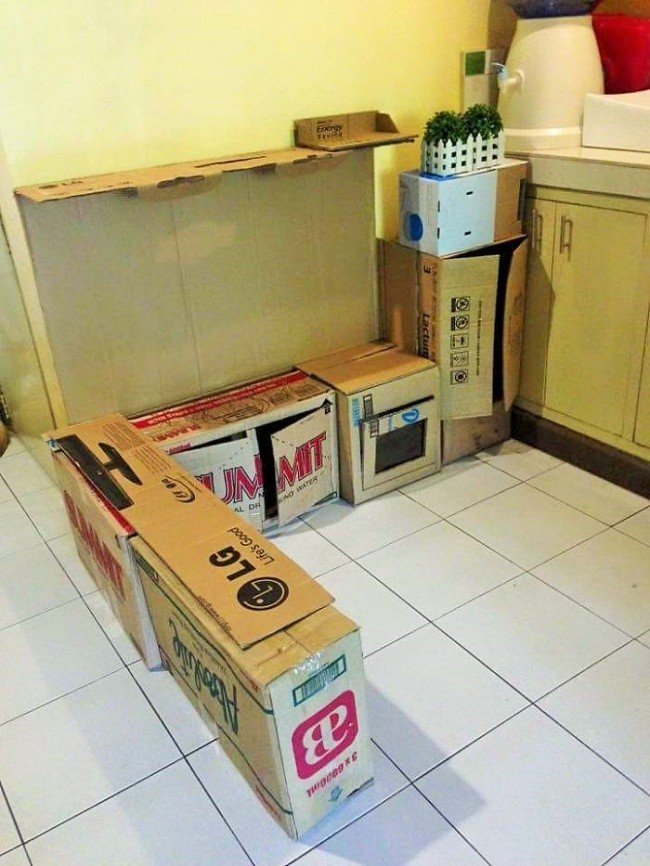 Vinyl stickers turned out to be the perfect method for decorating the play kitchen.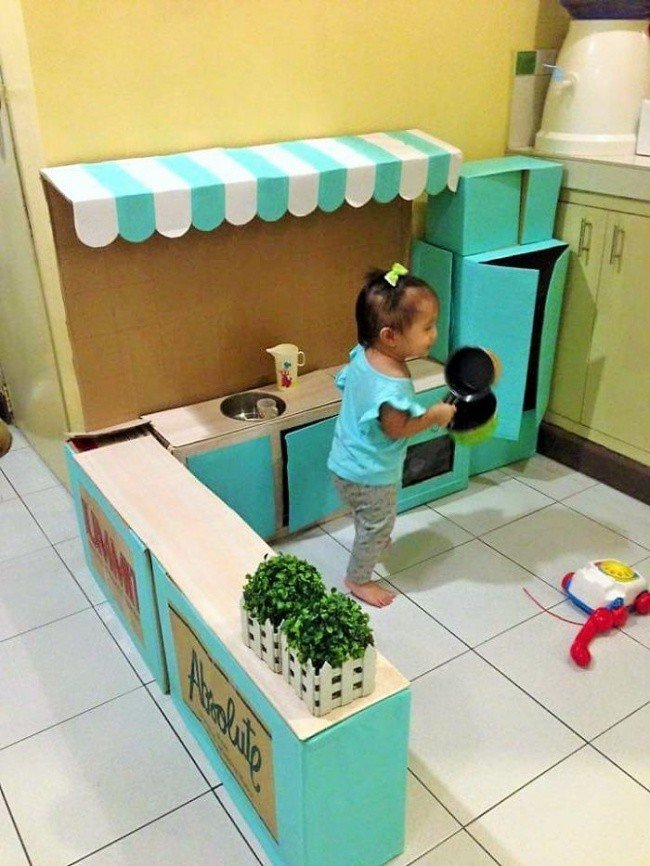 For most amazing final look she asked her daughter to collect all her ''kitchen'' toys.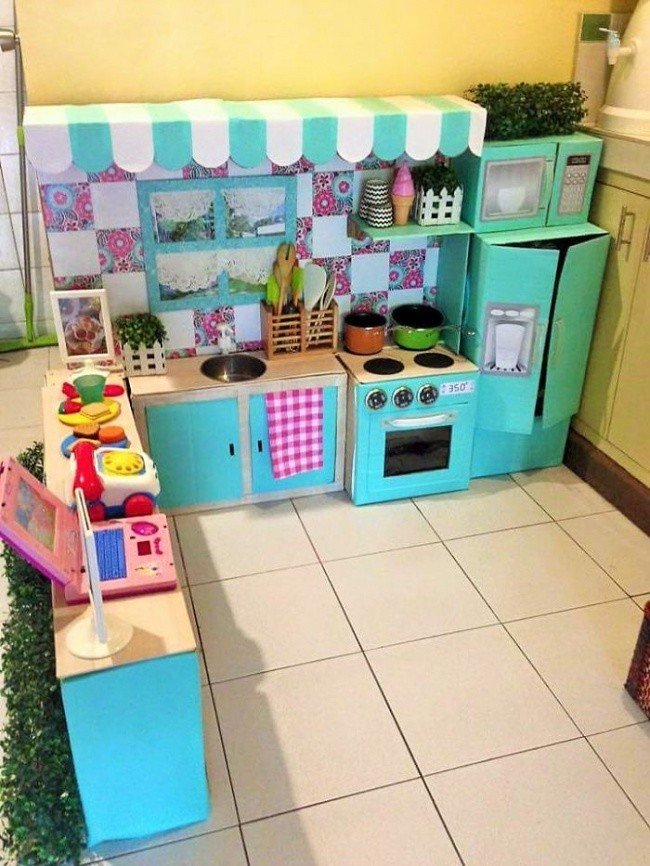 Also she made a sign that read ''Audrey's Café & Restaurant'' and put it on the outside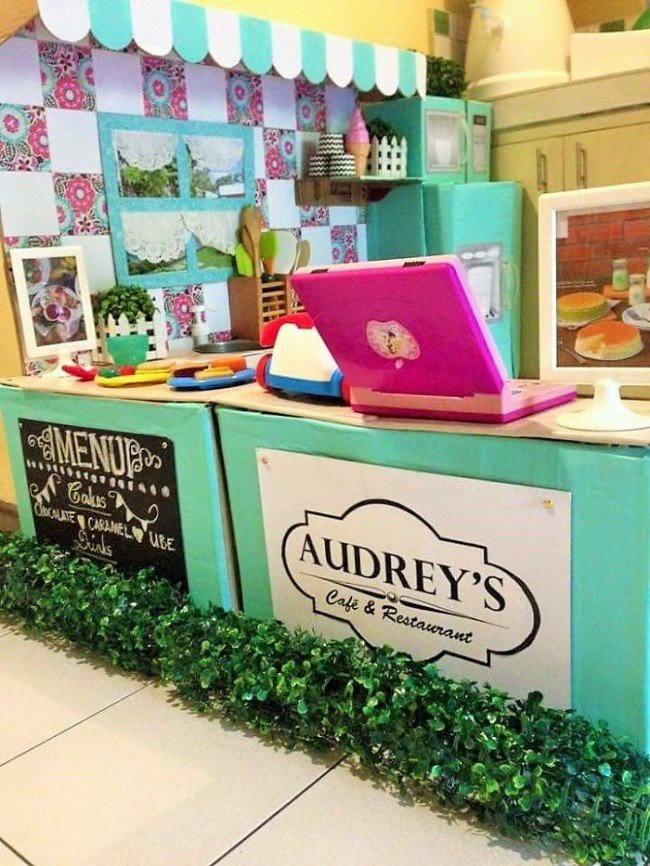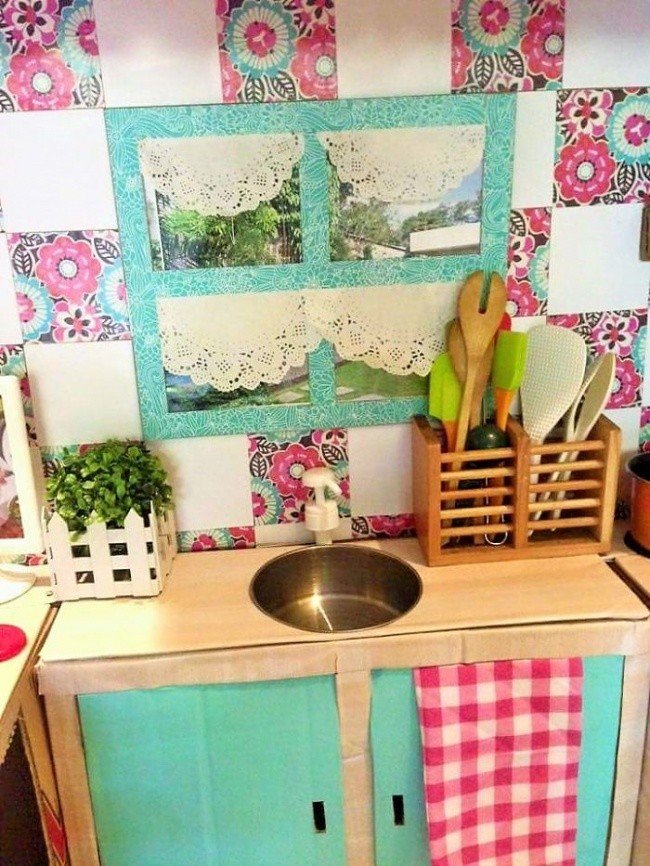 The oven controls are made out of ordinary caps from old jars.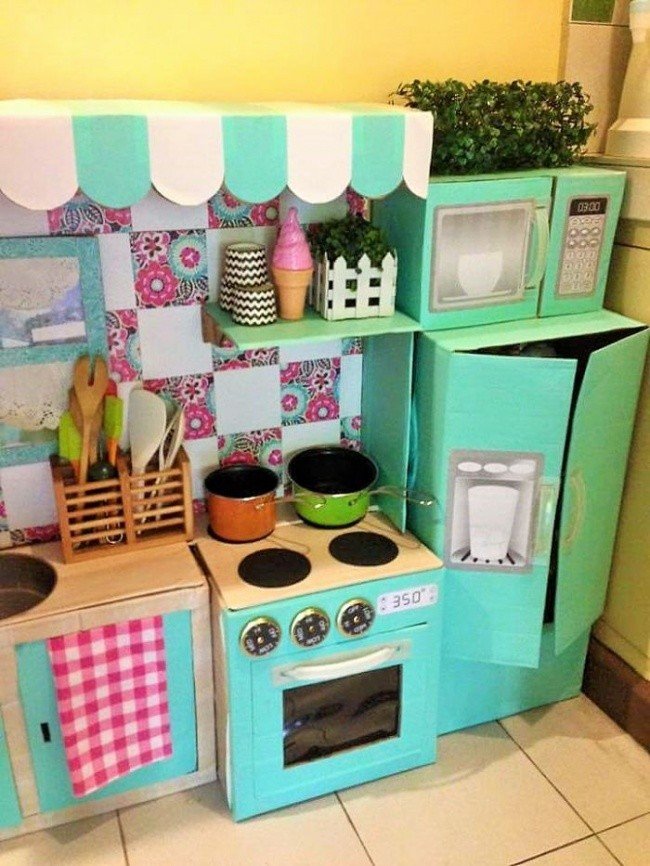 And here is the final result – The dream kitchen is fully equipped.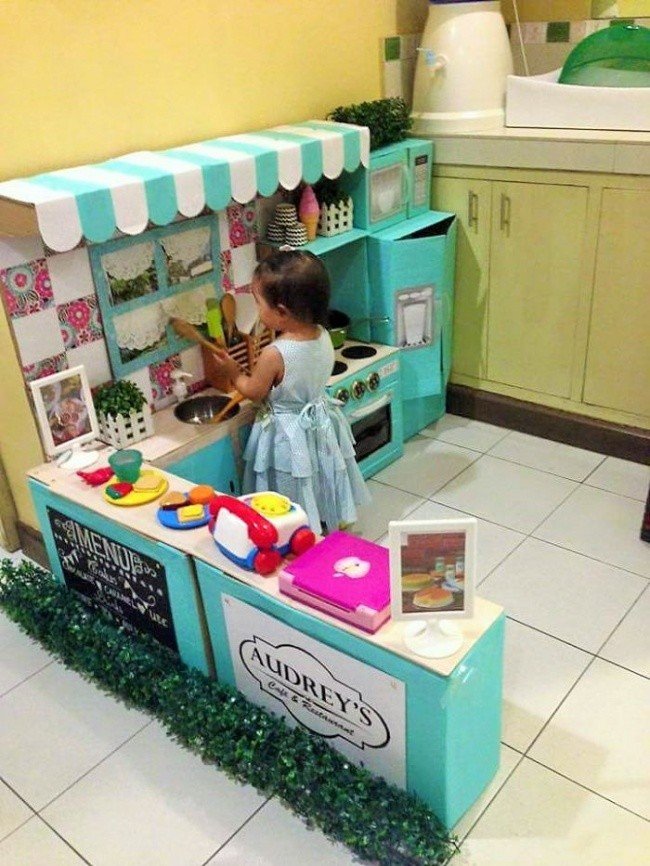 Source: Boredpanda, Rodessa.villanueva