I'm drowning clutter almost everyday and i have decided to stop this immediately and start looking for the best declutter tips around the web. It is really hard to find what is the most effective the most impressive but somehow we have made one small list of hacks and ways that will really change your whole life. It is a time to get everything organized. Starting from now your life will be never the same if you learn those tips below. You will find many creative and tottaly easy ways to declutter your home.
What do you associate the word comfort with? Probably for some people these are memories of their grandmother's house in the countryside, filled with aromas of freshly baked bread and pies, where everything was sweet and pleasant. Others cannot imagine a house without cleanliness, and only a clean house is considered comfortable and attractive for living. For some, comfort is certainly associated with good lighting, large windows, opening which can come into contact with the surrounding nature.
Whatever category you belong to, today's article is designed for those who want to create a comfort and declutter their home. In this life where we have stress and little time, organized house seems to be imagination. But it is more important than you imagine that you have a comfortable home, where chaos and clutter does not exist. But if you're one of the people who usually has a messy house because of a lack of time, you are on the right place.
Easy Ways To Declutter Your Home
Try to take all the superfluous things out of the space. The things you use every day (keys, bags, slippers, cosmetics, make-up, appliances, dishes, chargers, remote controls, books…) after their use, return them to a certain place. Don't put things around in corners and chairs. Make the bed every morning. Don't buy what you really don't need. Don't clutter the space with things you're going to throw away tomorrow. We have collected some simple ideas, thay surely will help you in your work. Here we present you some necessary information and creative advices to declutter your home. So, from today you have no excuses and you can have your home well organized and you will see all the benefits it will bring you!
Enjoy!
1.Velcro your remotes to the side of the coffee table or your TV.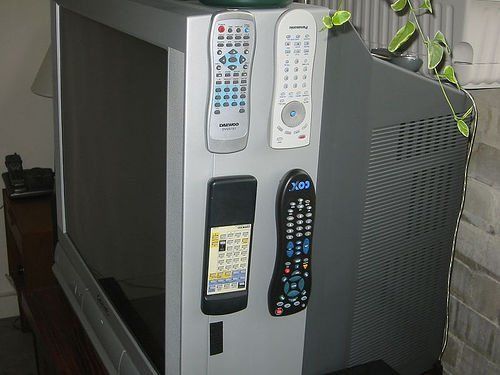 source
2.When cleaning the bedroom, always make the bed first.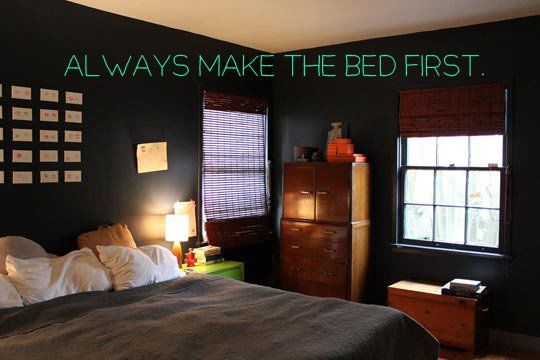 source
3.Corral cords with a sock, to declutter your home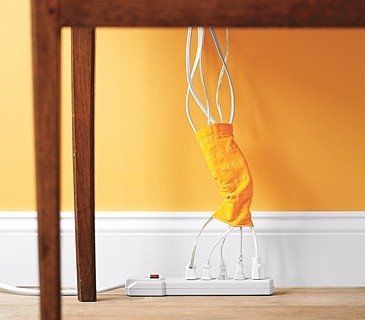 source
4.Employ the "Crap Basket" system for your family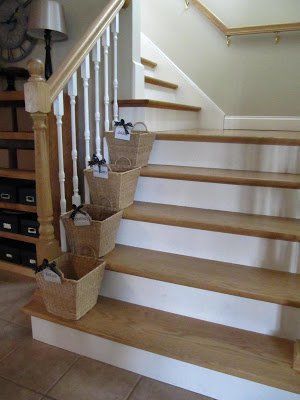 source
5.Run a power strip through the back of a nightstand so you can charge your gadgets out of sight.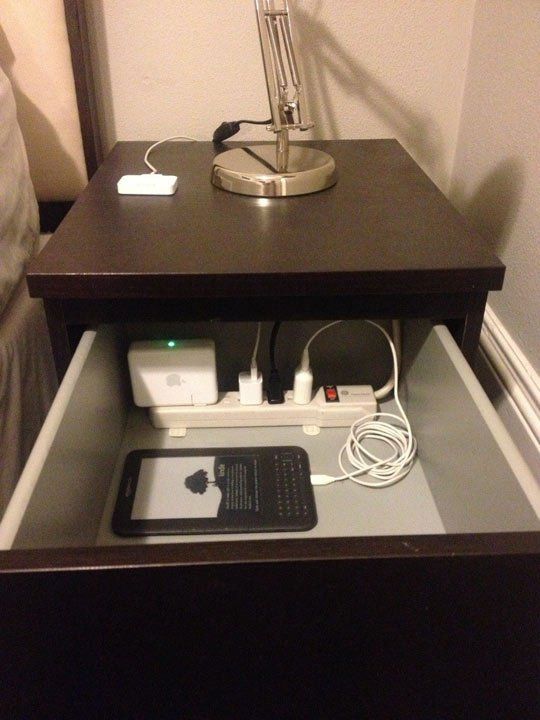 source
6.Use hooks, not towel bars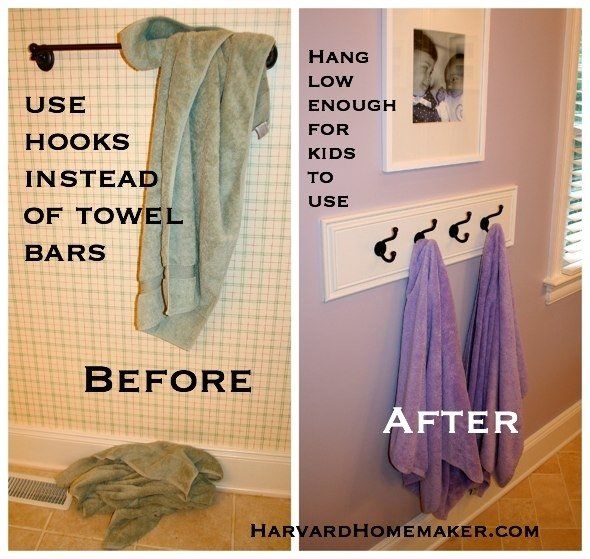 source
7.Wrap the cords around your unused appliances and secure with Velcro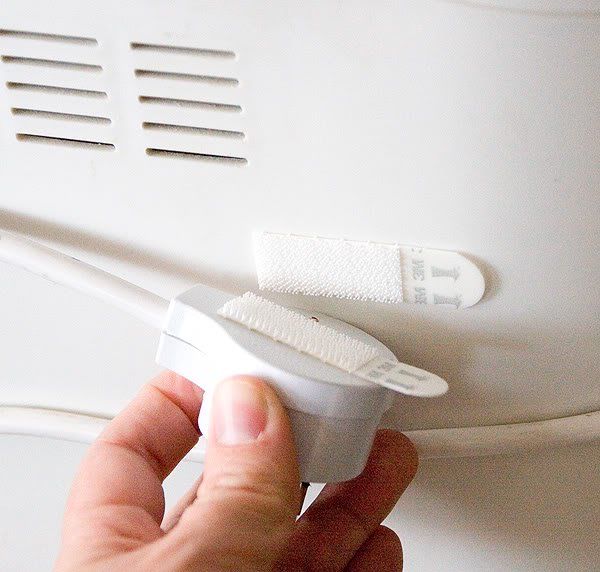 source
8.Use your iPhone or iPad as a pocket scanner with Genius Scan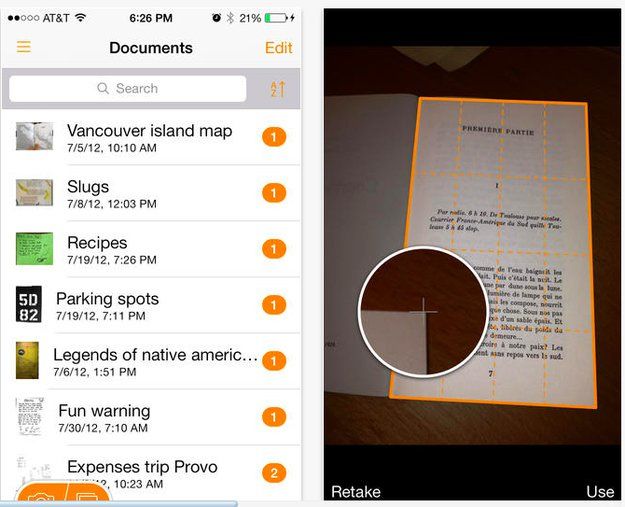 source
9.Use compartmentalized boxes for small things you need to keep organized, like batteries.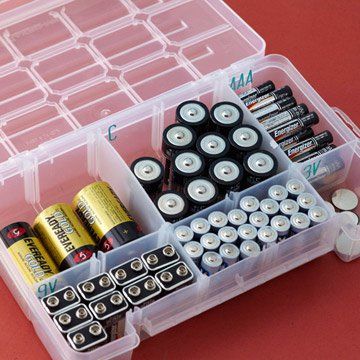 source
10.On a super-hot day, clean out your fridge and freezer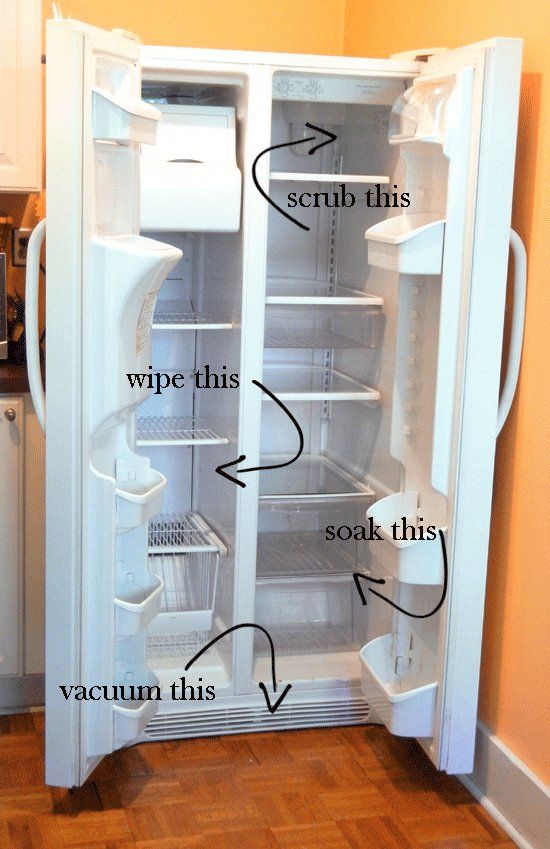 source