Are you wondering what meal kits are or how they can save you both money and time?
If so read on…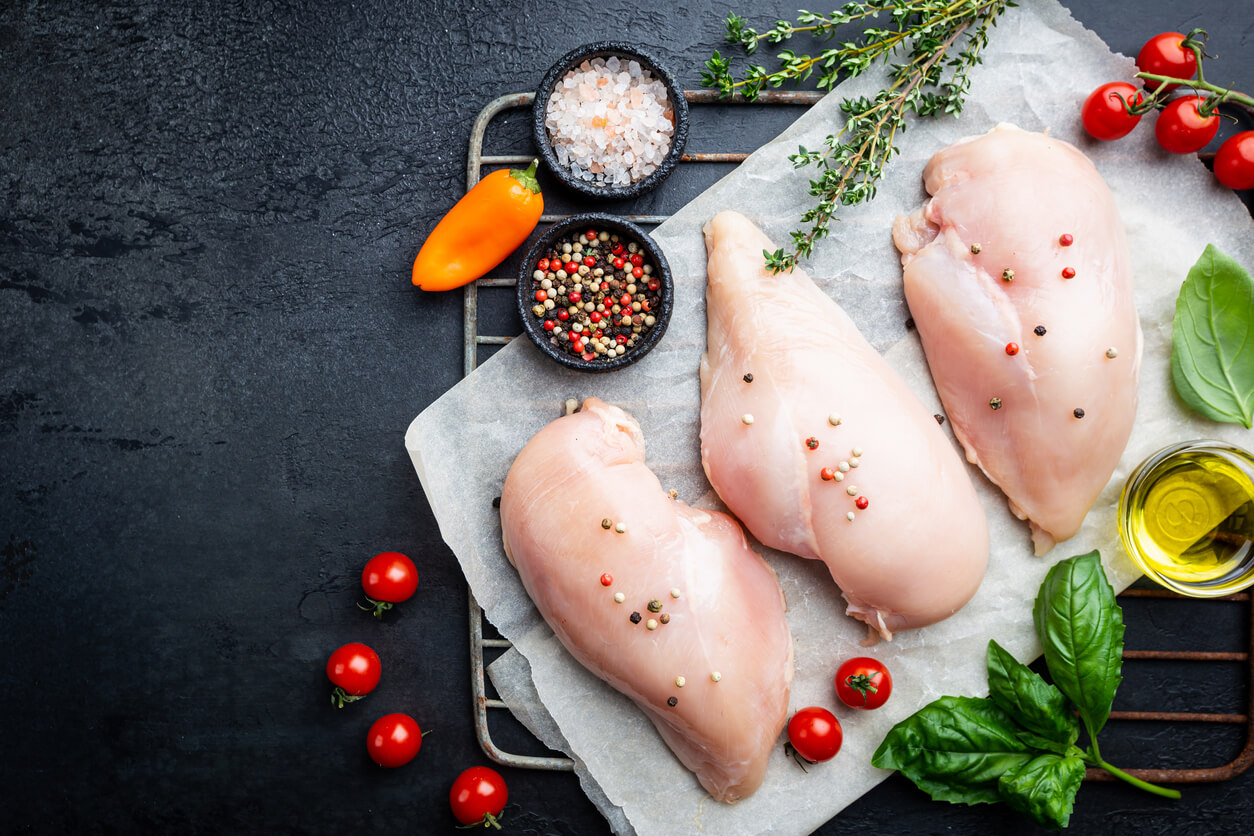 A meal kit is essentially a DIY meal. Not unlike a piece of ikea furniture, your meal arrives in pieces and you assemble it yourself in your own kitchen.
As a subscription-based service, meal kits arrive at your home regularly, containing all the food you need to create a specific meal.
Why are meal kits popular? The attractive element here is convenience. Delicious food arrives on your doorstep, ready to put together with very little food prep.
Convenience isn't the only benefit. After all, fast food is convenient, but it's also extremely unhealthy.
Meal kits allow you to cook nutritious and tasty meals, but without the planning and frantic rifling through the cupboards for ingredients.
What's inside a Meal Kit Box?
The average meal kit will contain all the ingredients you need to create a specific meal. The portion size might vary depending on which service you use, but the box should always be self contained. It will also include the recipe for that particular meal.
This means that you should only need to add a few occasional extras, like salt, pepper, condiments, and cooking oil. Most meal kit services will give you options for the recipes you receive, and it's a great way to try new foods.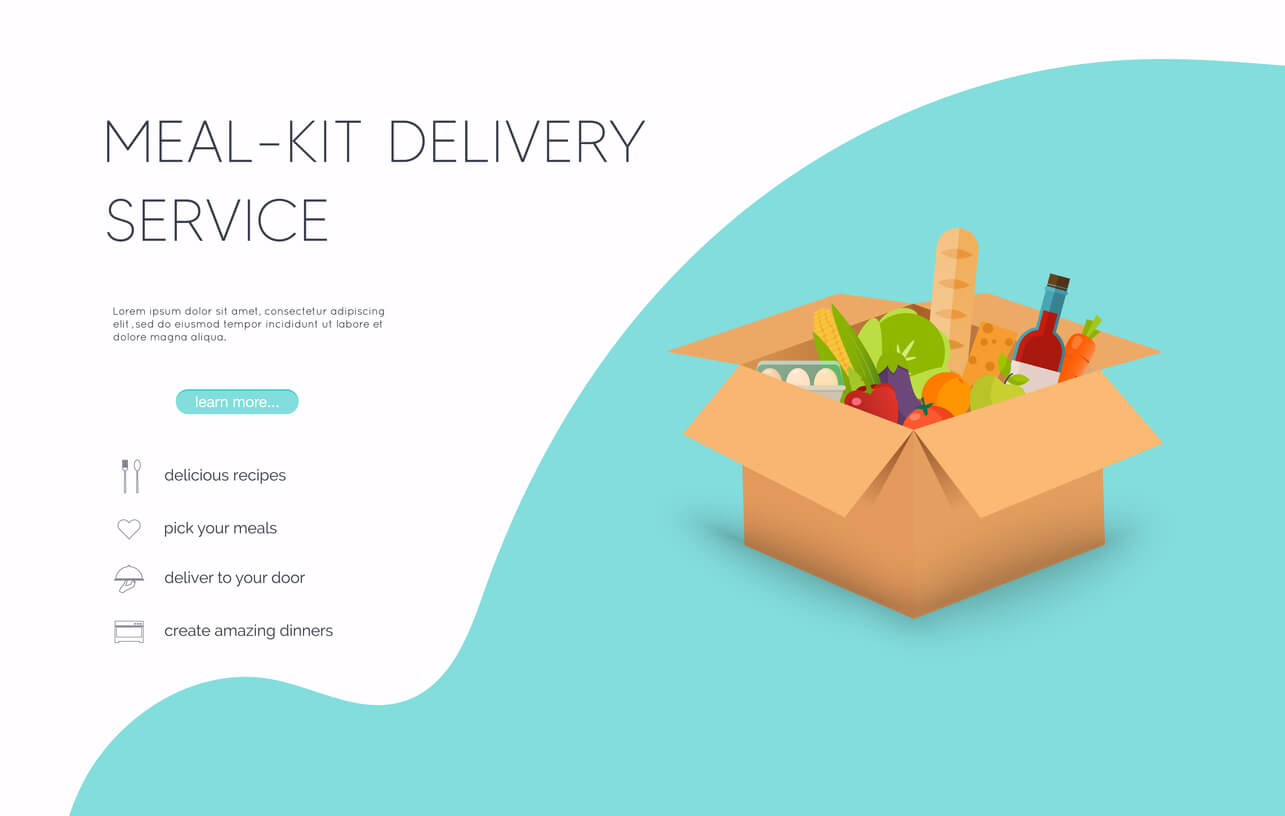 What are the different types of meal kit delivery services available?
Meal kit boxes are growing ever popular, due to the convenience and high quality of food they offer. Naturally, there are plenty of different services to choose from, but not all meal kit delivery services are equal. There are subtle differences that you should take into account when ordering your next meal box.
Most meal kit boxes offer the basics: a recipe and the ingredients you'll need to create that meal. But each delivery service takes a slightly different angle.
On the surface, two meal kit services might seem identical. However, all meal kits offer different ingredients, meal options, and of course price.
It's also worth noting that while some services require longer subscriptions, others have a "no lock-in policy", meaning that you can cancel your subscription anytime.
Most meal kits allow you to check out their recipes before you buy. So, if you prefer a lot of lamb-based meals, you can pick a service that caters more to your preferences.
What are the best recipe box options in 2021?
Perhaps you're already thinking of investing in a recipe box. You might be imagining how easy cooking will be, and the new meals you can try.
Then you see the meal kit prices.
There's no denying that meal kits can be a little expensive. But if you're working on a budget, that doesn't mean a recipe box is out of your reach. You can still afford meal kits. Budget friendly kits still offer high quality meals, and you'll still enjoy the convenience of pre-packaged ingredients.
Often, buying individual ingredients for a particular dish isn't much cheaper than paying for the meal kits, and of course you have the extra bonus of convenience.
If a combination of value and quality is what you're looking for, here a two top recipe boxes to try out:
This is a great service if you're looking for variety for the family. Feeding picky children is never easy, let alone finding healthy meals. Chef's Plate offers a variety of different recipes a week, meaning you can find a meal that will please everyone.
This service offers even more variety. While it's a little pricier than the Chef's Plate service, if quality is what you're looking for, this is the service for you.
These are just two of a wide variety of services. Most offer apps to download, customizable recipe boxes, as well as promos (we all love a bargain!). All meal kits offer vegetarian and vegan options.
There isn't just something for everyone – there's a variety of choices for everyone.
Final thoughts
Perhaps investing in a meal kit delivery service is something you've considered before. The benefits of a meal kit can be broken down into two parts: convenience and value.
The convenience of a meal kit is immediately obvious. It cuts right down on grocery shopping, and removes altogether the irritation of missing a crucial ingredient for your evening meal.
But the value is also something that gives us something to think about. A meal kit presents the customer with high-quality, nutritious food, but also allows you the satisfaction of cooking it for yourself. While the prices can be high, the quality of the food is also high. The deliveries are reliable and the recipes varied. What's not to love?
With many of us stuck at home, eating the same microwaved meals and takeaways every week can become unbearably boring. Maybe it's time to try something new.