The unique thing about a utility knife is that it isn't designed for one specific purpose. It's a multipurpose tool that comes in handy for many jobs around the house. From slicing cucumbers and tomatoes for a salad to cutting vinyl flooring, reliable utility knives are must-haves in the household. They are versatile, highly functional, and in most cases, easy to use tools.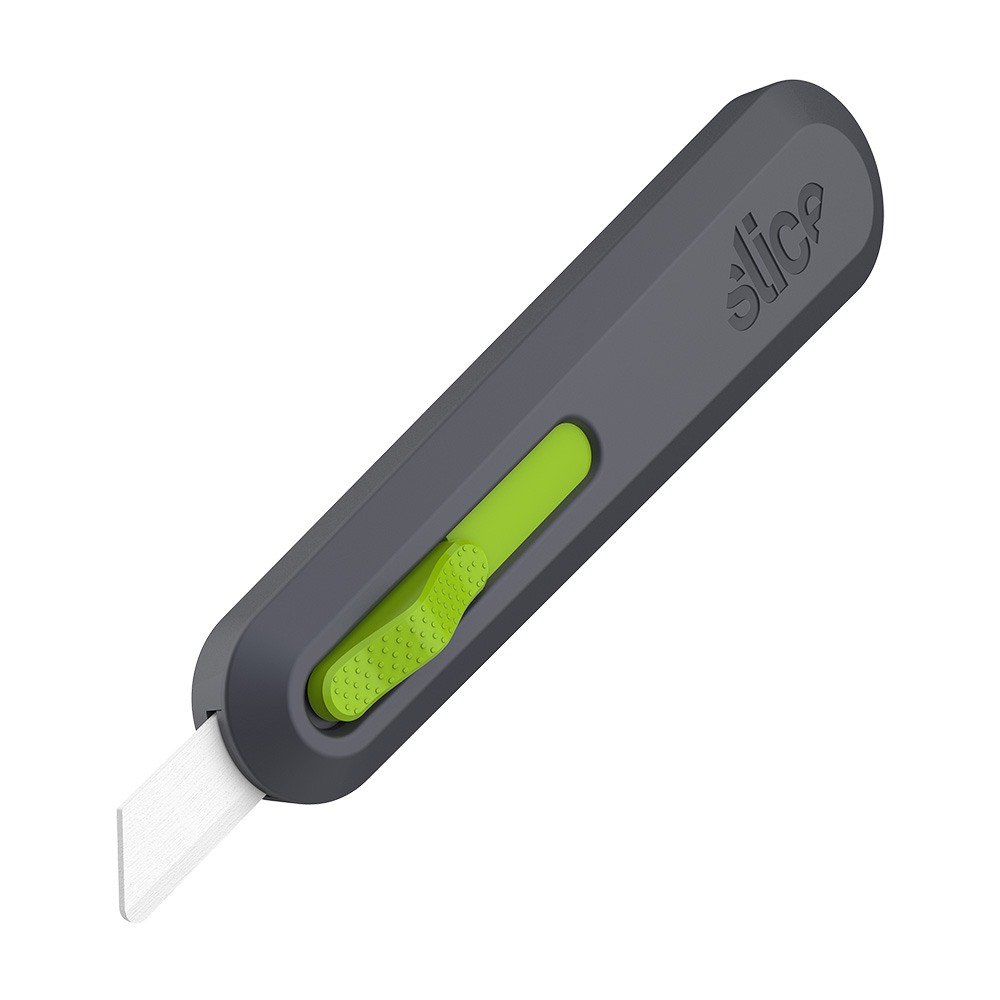 Go to any room in your house and you're likely to find good use for a utility knife. People who spend a lot of time in the kitchen appreciate its capability and flexibility. It's ideal for light to medium food prepping and is often more effective than larger knives. Large kitchen knives tend to be bulky and harder to handle when it comes to smaller food prep tasks. 
Do you have a remodeling project that you're planning? Or how about laying new carpet? Perhaps you're turning a room into a nursery for the anticipated arrival of a new edition. If you're painting a room, don't just depend on painter's tape to prevent slip ups. A utility knife can help protect molding and ensure a clean line by running it lightly across the tape before peeling it off. These are just a few of many projects that can benefit from using a utility knife.
The Peculiar Things
Utility knives come with fixed or folding blades so they can easily accommodate various projects. Many people know about common uses for the utility knife, but what about those odd things that you wouldn't ordinarily think about? Below are some of the more peculiar uses for the utility knife:
Grout Removal
If you are replacing the tile in your bathroom or kitchen, a utility knife works well for cutting grout out of the joints in between tiles. The knife works best with small, tight joints that are under an eighth of an inch. 
Window Screen Repair
Window screens are a great way to let in fresh air while keeping the bugs out. But over time, screens become worn and frayed. You might even see holes and tears appear that limit their effectiveness. Whether you decide to replace your window screens or repair them, a utility knife cuts through the mesh easily and cleanly. 
Makeshift Door
Many remodeling projects have two things in common: dust and debris. To minimize exposure to these elements, people often put up polyethylene sheeting around the entrances to rooms they are working on. Once the plastic is secured over the doorway, use a utility knife to cut through the plastic sheeting and create a makeshift door.
Belt Adjuster
One of the most annoying things is to wear a belt that still doesn't hold your pants up, even when it's in the last hole. Instead of buying another belt, simply use your utility knife to make an additional hole where needed.
Old Carpet Removal
Removing old carpet can be a cumbersome job. The carpet is heavy and hard to manage. Cutting it into smaller pieces can make this task much easier. Starting from the back side of the carpet which is stiff and flat, use the utility knife to cut it into squares. Approximately every 3 feet, slice a section of carpet. Pile the squares up and then dispose of them. It's much easier to dispose of the squares than to lug that big roll of carpet to the dump. 
Hair Cutter
It's true – there are people who use utility knives to cut their hair! This is more popular among women, but men do it too. Utility knives are also used to cut extensions and wigs. Make sure you know what you're doing with this one! Safety first.
Caulk Removal
Often old caulk around the sink or bathtub becomes worn and unsightly. If you want to replace it with a fresh coat, remove the old caulk with a utility knife. Loosen the edges of the caulk with the knife and generally the rest will peel off easily.
Drainage Holes
If you have a plastic pot or container for plants, a utility knife is ideal for cutting an x shape to making drainage holes. It can also be used for a makeshift colander using a plastic bowl. Sometimes you have to be creative!
Whittling
This is a lost art but one of the oldest forms of artwork. Many people enjoy whittling to make unique gifts for family and friends or simply as a mode of relaxation. The utility knife is ideal for taking a shapeless block of wood and carving it into a beautiful work of art with your own hands.
These ideas are just a small sample of the many uses for utility knives in the household. You may even find more cool ways to utilize this handy tool. However you decide to use this knife, be sure to practice safe cutting!