After we took closer to you the traditional dessert that people eat in different countries in the world, we are here with a new post related to different food habits people from different countries have. Today we are presenting you the traditional breakfasts that people start the day with in different parts of the world. See what people in France eat and compare with the ingredients you can see on the table for a breakfast in China for example. We are sure you will enjoy seeing the different breakfast tables from  different cultures around the world.
1. Traditional Chinese breakfast
The traditional Chinese breakfast basically  consist of Youtiao, some Chinese version of doughnut or cruller, served with soy milk.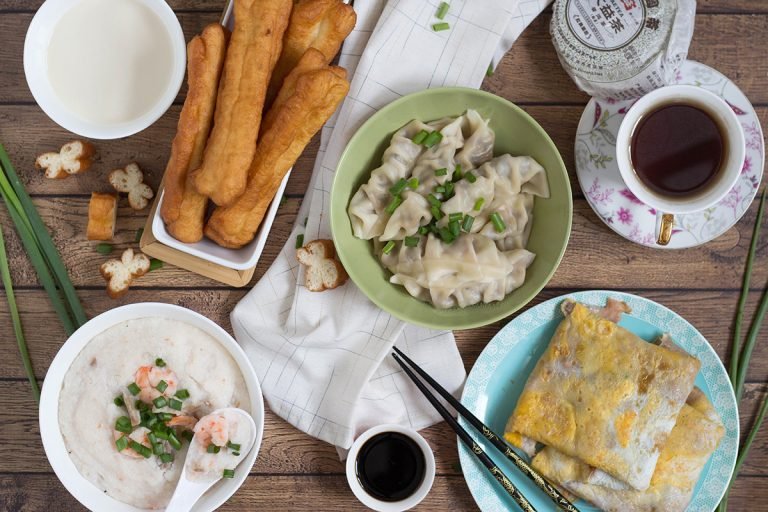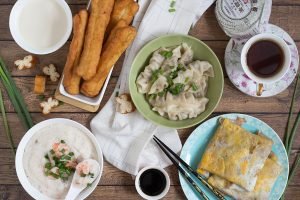 source 
2.  The best full English breakfast
Too rich with fats, the traditional English breakfast consists of eggs, toast, beans, sausages…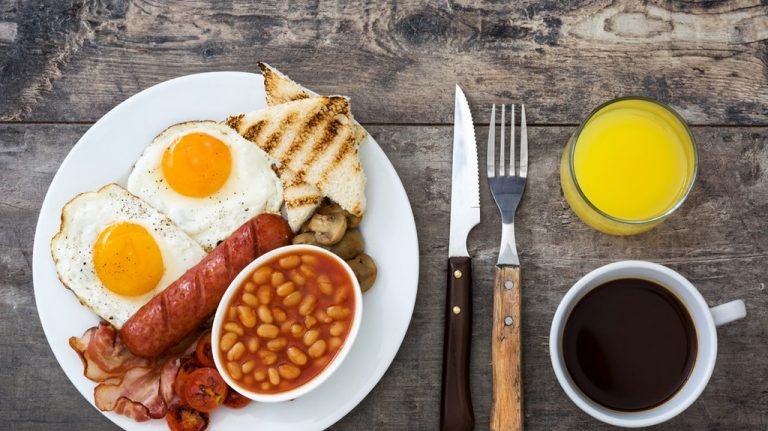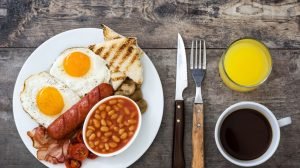 source
3. Traditional french breakfast
What is the typical French breakfast? A baguette or cracker, jam and butter, tea or coffee, orange juice or milk, honey …. Isn't that enough?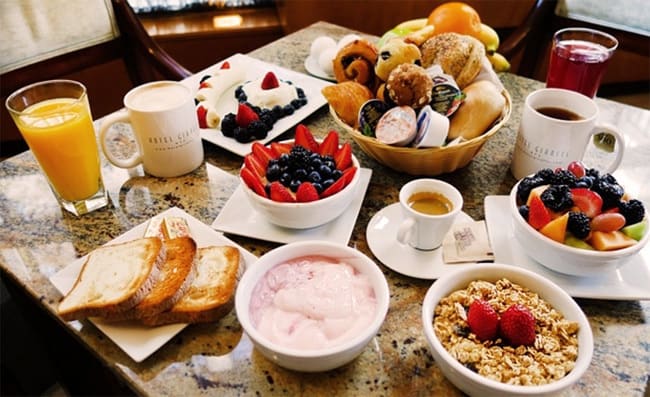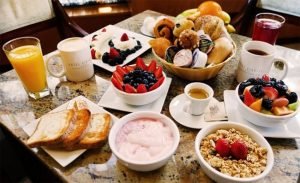 source
4. A real breakfast in Germany
If you ask yourself what is in a typical German breakfast, better ask what isn't in it? German breakfast includes absolutely everything from bread, meat, cheese, eggs, fruits, vegetables….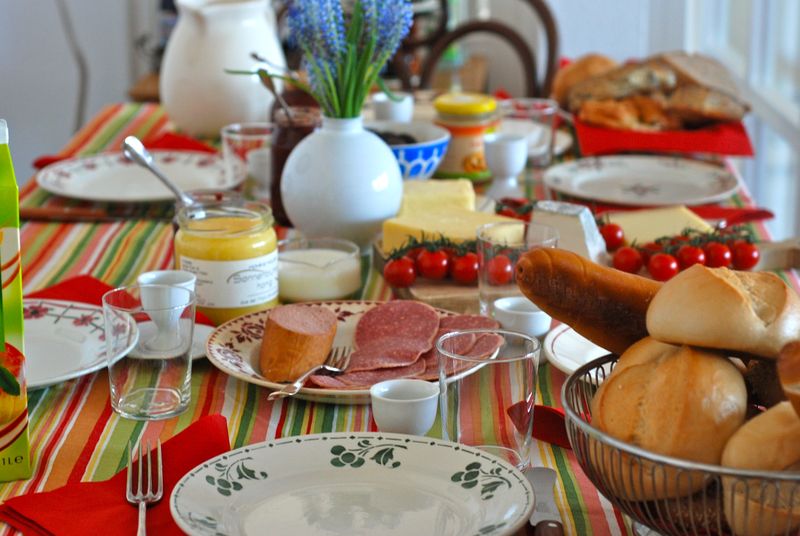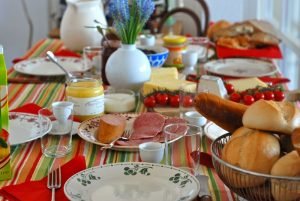 source
5.  Traditional Moroccan breakfast
The breakfast in Morocco can be a little poor when compared with the other meals eaten during the day. The most of the Moroccans start their days eating fried eggs and olives.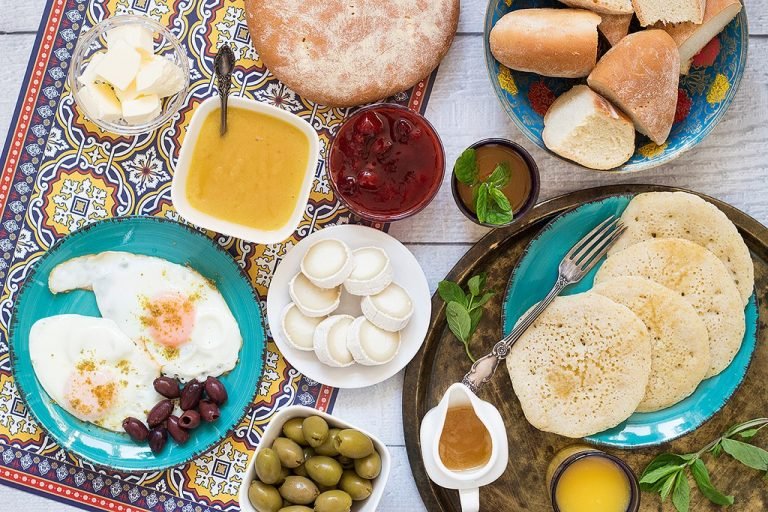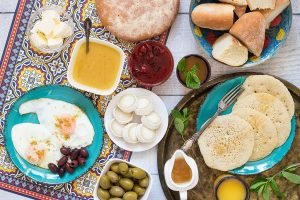 source
6. Traditional breakfast in Mexico
If you are visiting Mexico, don't miss the chance to try their too much spicy food. Their breakfast is also too spicy. One of the most traditional breakfast in Mexico is Chilaquiles, tortilla chips tossed in  sauce and topped with onion, avocado, cheese and sour cream.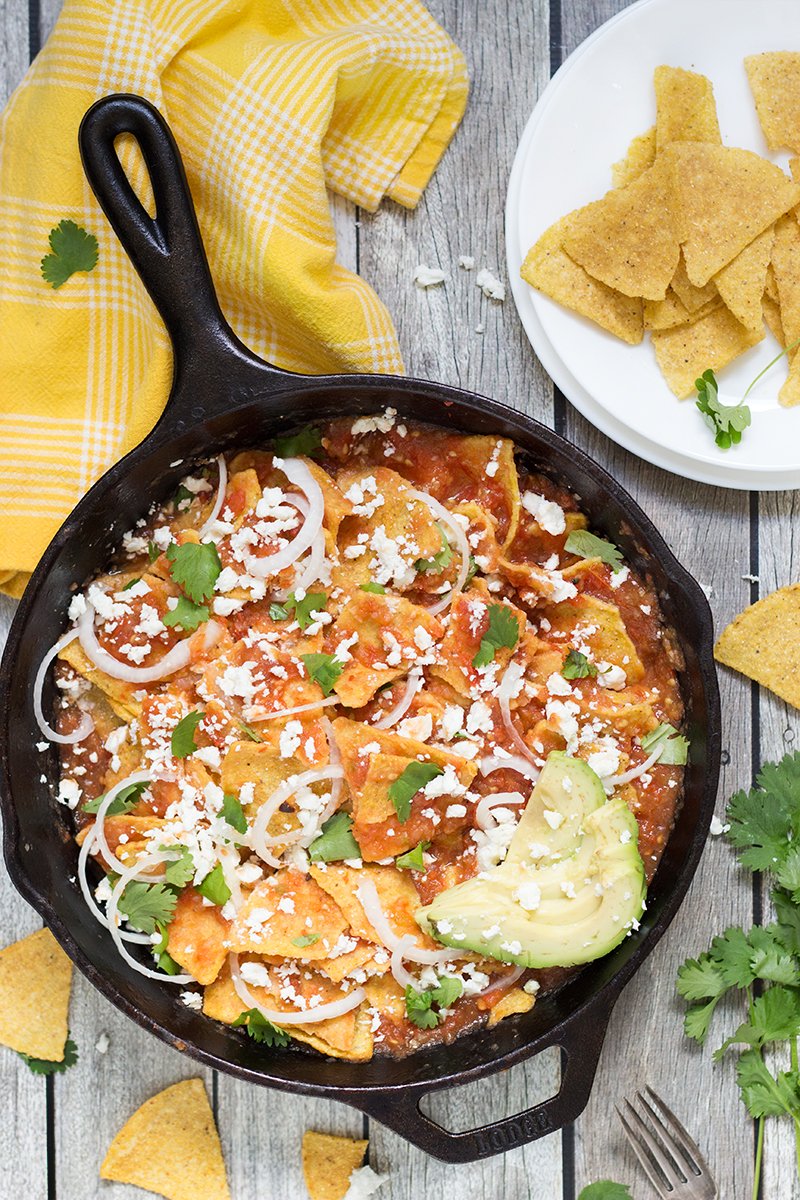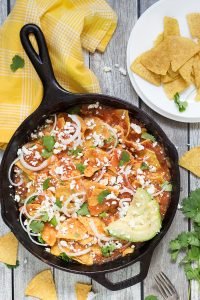 source
7.  Traditional Spanish breakfast
Spanish traditional food includes the famous Pan con Tomate, an easy to prepare breakfast idea you can try at your own home too. All you have to do it to toast the bread, rub it with garlic, top with pulp of tomato and drizzle with olive oil.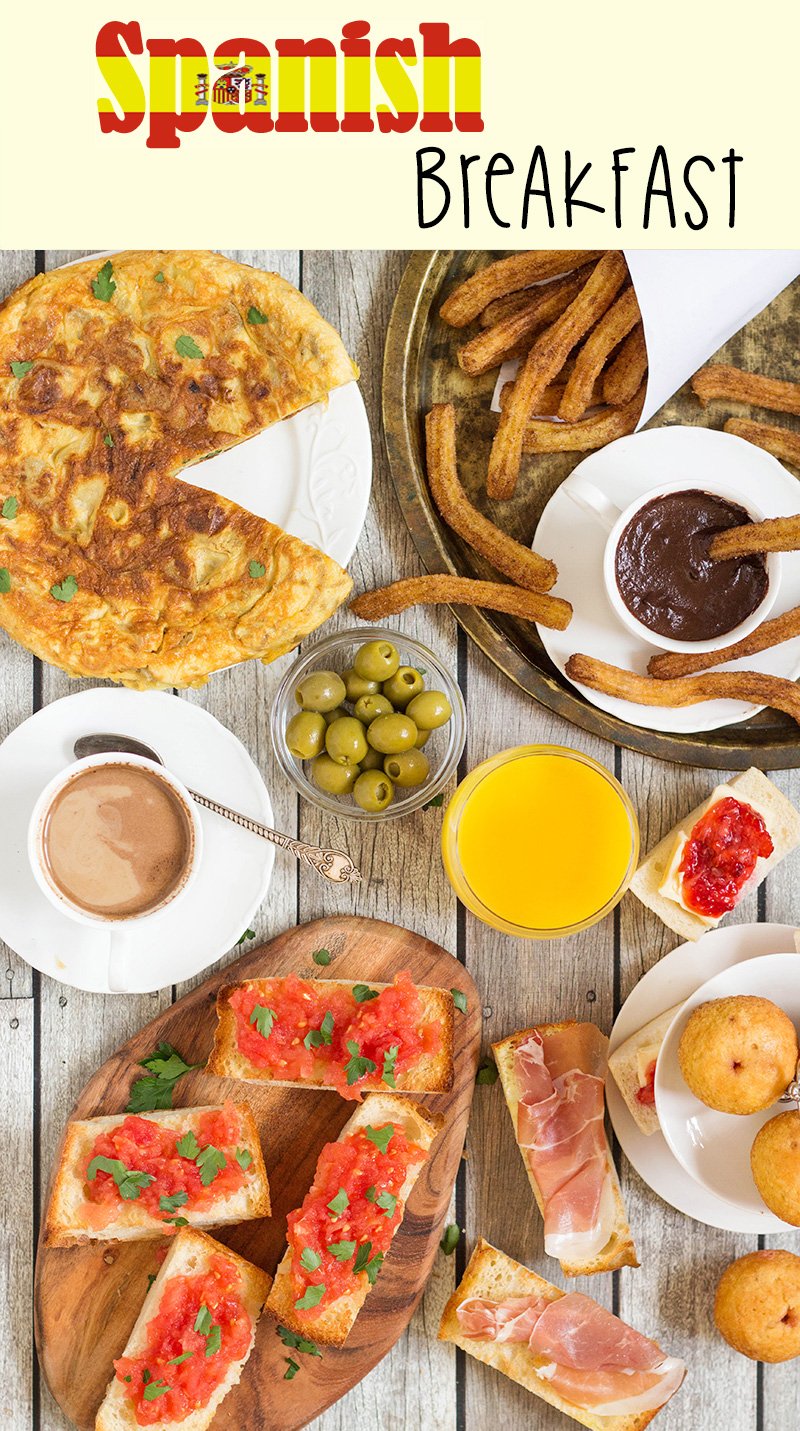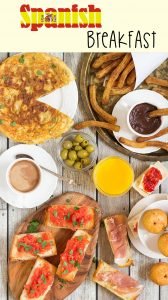 source
8. Traditional South India breakfast
Aki roti is the traditional South Indian food that the most Indians start the day with. It is something like a pancake prepared with rice flour and it is best complemented by a dollop of ghee and coconut chutney.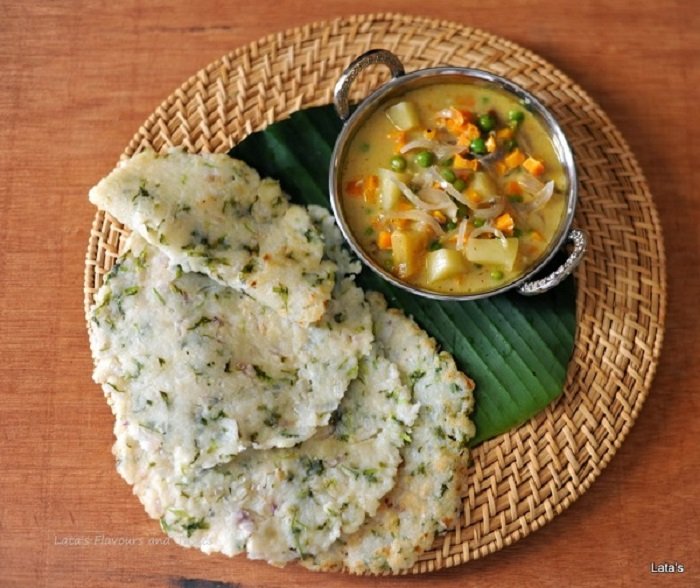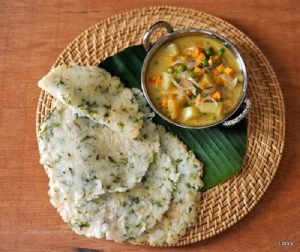 source
9.  Traditional Turkish breakfast
Turkish breakfast is as rich with ingredients as the German one. You can see everything on the table while having breakfast: a mix of more breads, cheese, butter, olives (green and black), jam, eggs, and vegetables and of course the traditional Turkish tea.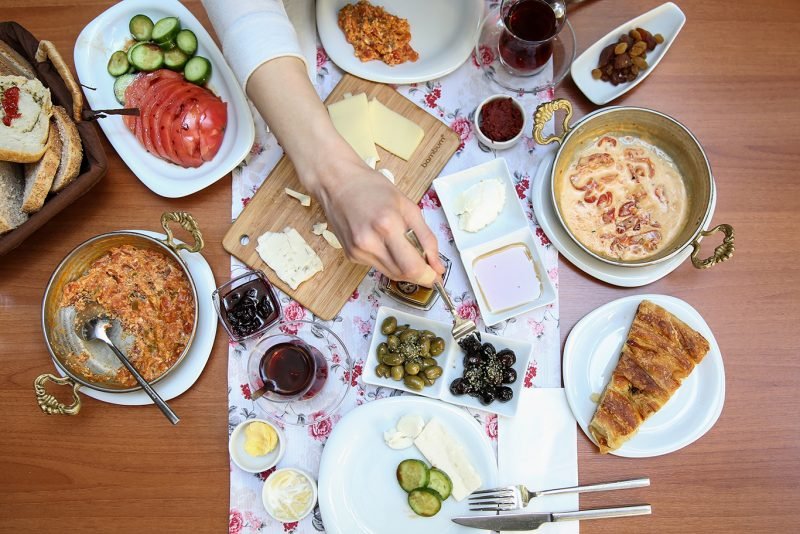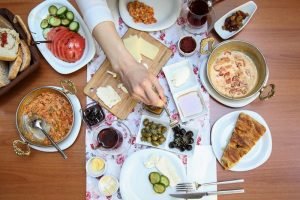 source
10. Traditional breakfast in Italy
Italians start their morning with a cornetto, something like a croissant filled with some sweat cream and a cappuccino