Despite popular belief, fashion is not women-centric. What men tend to wear makes a huge difference in their appearance, their charm, and their cool metric. The guide to what makes a man super cool, however, is constantly changing and transforming. The trends of every season tend to differ making certain apparel stand out.
There are, however, certain items that will always make you look cool, and we're here to have your back, lead you on the right path and make sure whatever you choose to wear, you'll do it right.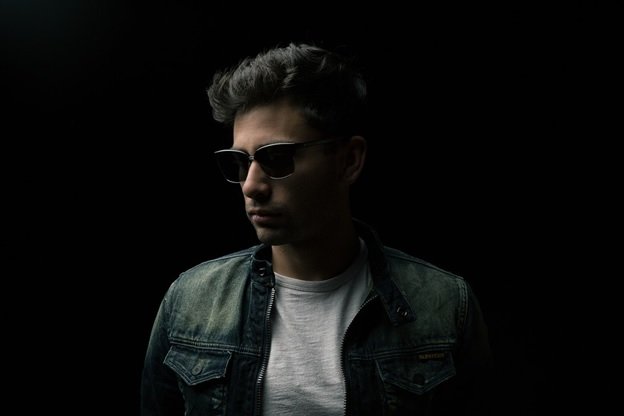 Shades
Hiding behind a pair of shades adds a sense of mystery and appeal to any man's look. Sunglasses aren't just made to protect you from UV rays, but to add that sense of style, mystery, and coolness to your look. Sunglasses trends tend to keep repeating themselves, but there are a few classics such as aviators and round-framed shades that tend to suit everyone.
Baseball cap
Baseball caps have always been associated with sports and hip-hop or hipsters making anyone who wears them look swag. There are some people who manage to pull off the backward-cap look, but in most cases, wearing it right side on, makes it look effortlessly casual and cool. The people at DSQUARED2 MENSWEAR are all over the cap trend as they are an item that never goes out of style. It is the kind of accessory that any man can pull off and be sure to look at the variety available because you're bound to find one that suits you and your style. Just like jewelry adds a sense of style to a woman's outfit, a baseball cap has the same effect on men.
Leather jackets
You can't go wrong with a leather jacket – except if you're wearing them in the summer. But, in general, leather jackets scream Rock 'n' Roll. A leather jacket can say so much about a man. It is edgy and adds a rebellious style to the simple combination of t-shirt and jeans. It's effortless, it stands out and adds confidence to anyone rocking it right. The best thing about leather jackets is how easily they can be styled and the touch of elegance they add to the casualness, making it a perfect mix of coolness.
Bomber Jackets
Just like leather jackets, a bomber jacket speaks out with a whole lot of attitude. It shows how easy-going, chill and laid back you are. Wearing a bomber jacket is the ultimate cool-guy move and while it is easy to pull-off, it still always leaves a guy looking quite sexy.
Well-fitted jeans
Not skinny, not loose, but fitted are the jeans that give the best look on men. Sometimes, rolled slightly at the ankles adds to the stylish look, by giving it a cropped-leg effect that tends to be quite trendy.
Leather band watch
A leather band watch is not only timeless and classic, but can also be worn in pretty much any occasion and still look like it was a great choice. The leather adds chicness and elegance, but can also be dressed down to become casual and sleek at the same time. Accessories speak up when it comes to men and leather band watches are always on-point.
Sneakers
The first thing that is noticed about what a man is wearing, are his shoes. That's why a pair of cool, simple, white sneakers are always a perfect decision: They go with everything, they add style and give a flexible and easy-going look. But, it is important to note that they need to be clean to give that effect. That's why it's best to go with leather or plastic shoes rather than canvas as they are easier to clean, maintain and remain looking sharp.
V-shaped basic tee
They say less is more, and in this case, it's actually true! For some reason going completely basic and wearing a black or white V-shaped t-shirt can leave a man looking super attractive and just down-right sexy. But just don't go too deep in the V opening or then it becomes awkward.
The sizing is rather important too, it should be fitted, but not too snug that it puts off the person in front of you. The shape of the V-neck gives guys a stronger appeal just because it makes the cheekbones appear wider than the jawline.
Denim Jacket
Whether it's oversized or fitted, a denim jacket is an essential piece of clothing that every man should have. However, it is worth noting that denim on denim is a big no-no. A denim jacket can be worn on joggers or any coloured pants that aren't jeans to maintain the casual yet cool look.
A well-tailored suit
There's something about men in suits that make them extremely sexy, chic and elegant. However, The key is for the suit to be well-tailored and well-fitted. Match it up with a pair of classy loafers and you've got a look to die for.
Rolled up sleeve shirt
A basic shirt can do wonders, especially if the sleeves are rolled up and the first two or three buttons are undone. Change the look you're going for by choosing between a tucked-in shirt with a belt,s or leaving the shirt out to be more casual. Just remember, the belt should always match the shoes in terms of colour.
Perfume
Wearing the right fragrance can make the opposite sex drool as you pass by. The power of perfume is that the strong scent grabs people's attention and makes them focus on you. Wearing a sexy perfume will automatically give you credit and add quite a few bonus points to your look.
Last, but not least a great smile
For this item, you don't need to go shopping! Wearing a smile is not only attractive, but also appealing. A smile is warm and inviting as well as cool and understanding. It can easily make you irresistible. Just be sure to pay your dentist a regular visit to ensure your smile won't be ruined by horrible teeth and stinky breath.
It all comes down to your style
When it comes to style, simplicity is key. The common aspect about all these items is that they're simple, but have a voice and emphasize on the personality and style you want to convey. You're basic, but chic. You have a sense of style that is natural and unforced and therefore even more appealing. Now, all you have to do is mix and match between these different items to create many unique styles.