You got an invite to your best friend, cousin or colleague's wedding and you're preparing to go all out. While presenting gifts is a beautiful gesture, a DIY wedding card says something else. It's the best way to say a hearty wedding congratulations and it tells them that you care.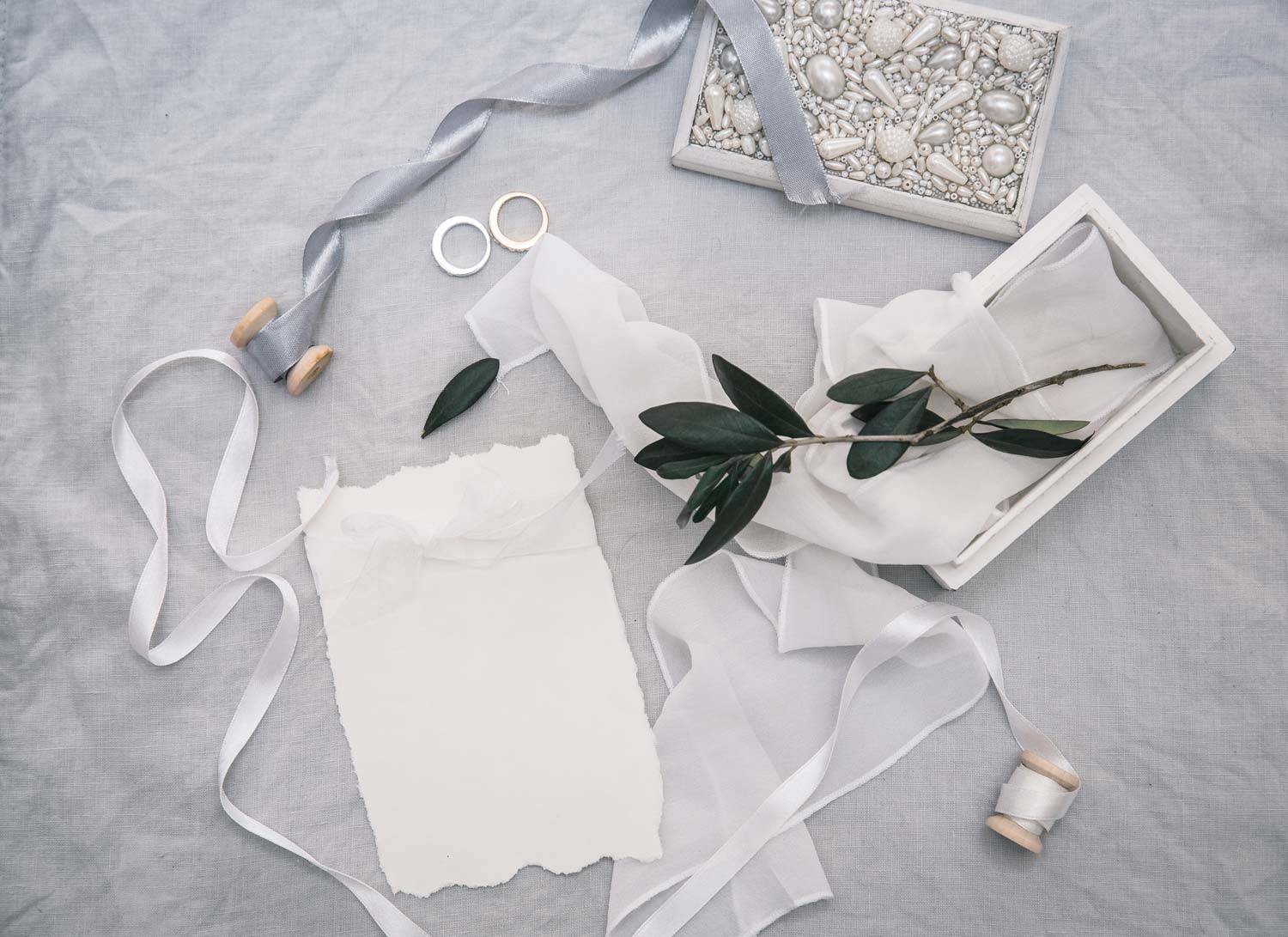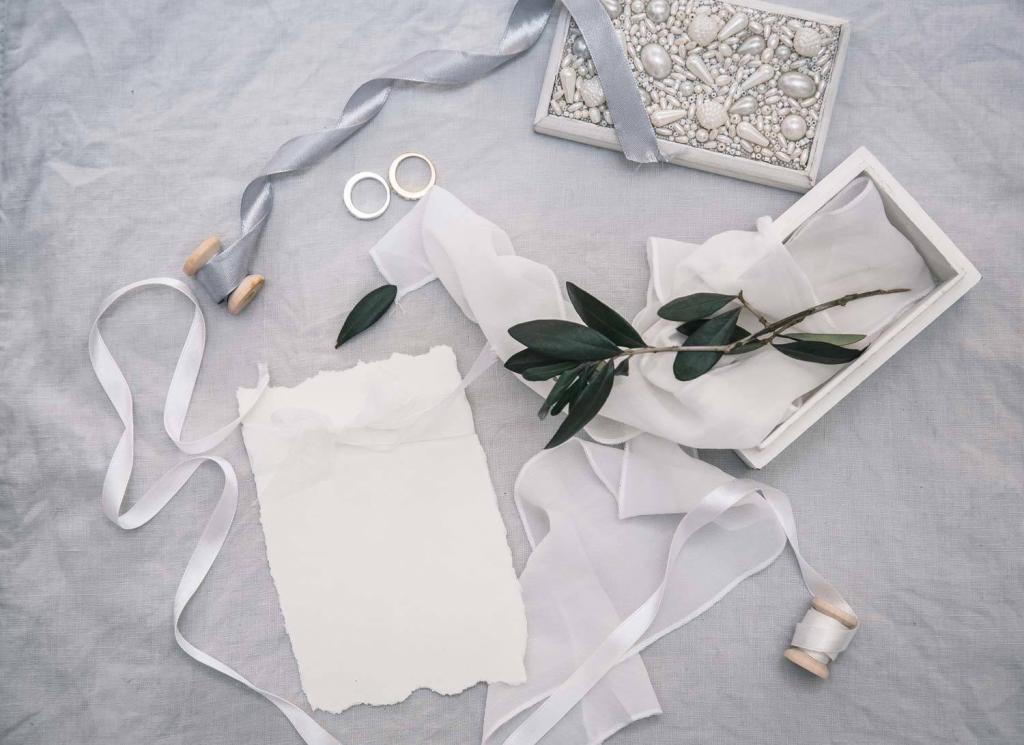 Taking out time to DIY wedding cards is a noble act which couple will never forget. So are you ready to take on the task? Let's inspire you with some fantastic handmade wedding card ideas.
Floral metallic wedding card
This is a floral metallic themed card that's both regal and simple. A floral metallic card comes across and hard to make when you think about it. But it's quite the opposite of you're a natural. Grab some gold embossing powders, watercolor paint, and stamps. You'd have made this beautiful keepsake gift perfect for the wedding wall.
Embroidered details
Do you want to DIY a congratulatory card that the couple would keep? Then get some embroidery floss and card stock in elegant colors. It could be gold and black, pastel or mint, whatever is fine by you. Decide on an item to make which could range from the bride's ring to tiara, shoe or bracelet. Something that symbolizes the wedding. Create it on a card with embroidery floss, then calligraph your wishes. The bride will surely frame it for the picture wall.
Printable floral beauty
If you are not a natural creative or finding it difficult to make your dream card. It could also be a factor of time constraint and you can't make that great card? Download free printable floral cards from the Internet. Personalize it by addressing the card to the couple in your own handwriting.
Flowers quilled
Making a quilled flower card is one of the cheapest and most adorable ventures. Wrap your strips of paper into different shapes and glue them into a pattern. Take them and glue them onto a piece of card stock with a colorful background. The turnout is always amazing as it's all-natural and romantic. You can also buy already made quilled flowers from places like Etsy and Amazon.
Harry porter fans
If the couple is crazy about Harry Potter, then give them something that makes meaning. Whip out the Quidditch books and bring the imaginary game to life. Play with words on your wedding card. All these words will lead to the happily ever after you're about to witness. This card will be so cherished by the couple, it becomes a keepsake.
Simply elegant
One of the best congratulations card ideas is this beautiful yet simple card. It doesn't need so much fuss. All it takes is a little cutting and folding like a miniature calendar. Then use a fine, simple, and attractive color pallet to write out your wedding wishes for the couple. They will adore this gift and display it in their home.
Couple attire
The ultimate symbol of a wedding is the couple's attire. How about you make a greeting card with a tux and gown cut in front. Get card stock in white and black for the bride's dress and the groom's tux. Cut them into preferred styles and do an embossment on the wedding card. Add some bling on the bride's dress for more effect. This is as personal as wedding greeting cards can get.
Stylish double doors
Make a die-cut paper in the illusion of double doors for the new couple.  Cut up a paper die-cut in half and apply it to the front of the card. This gives it an elegant and romantic outlook. Inside the double doors, you will write tour good wishes to the couple. This card is fabulous for anyone who wants to keep it simple and classy.
Rose-cut romance
Get card stock in beautiful colors and hold them together with glue. Using a BigShot machine and ThinLit dies, cut out rose patterns from the top paper leaving the color beneath as a base. This gives rise to romantic rose pattern homemade wedding cards. You can use the color of the wedding theme for a bit more personalization.
Daisy cut embossment paper flags
Cut out daisy flowers from paper and kept them separately. Make out tiny flags with sweet wedding sayings for cards and keep separately also. Create a black card and emboss the daisy cut flower on it. Leave some space to fix in your flags with the beautiful wedding saying. Accompany the card with a sign off of your name and the recipient. Perfect!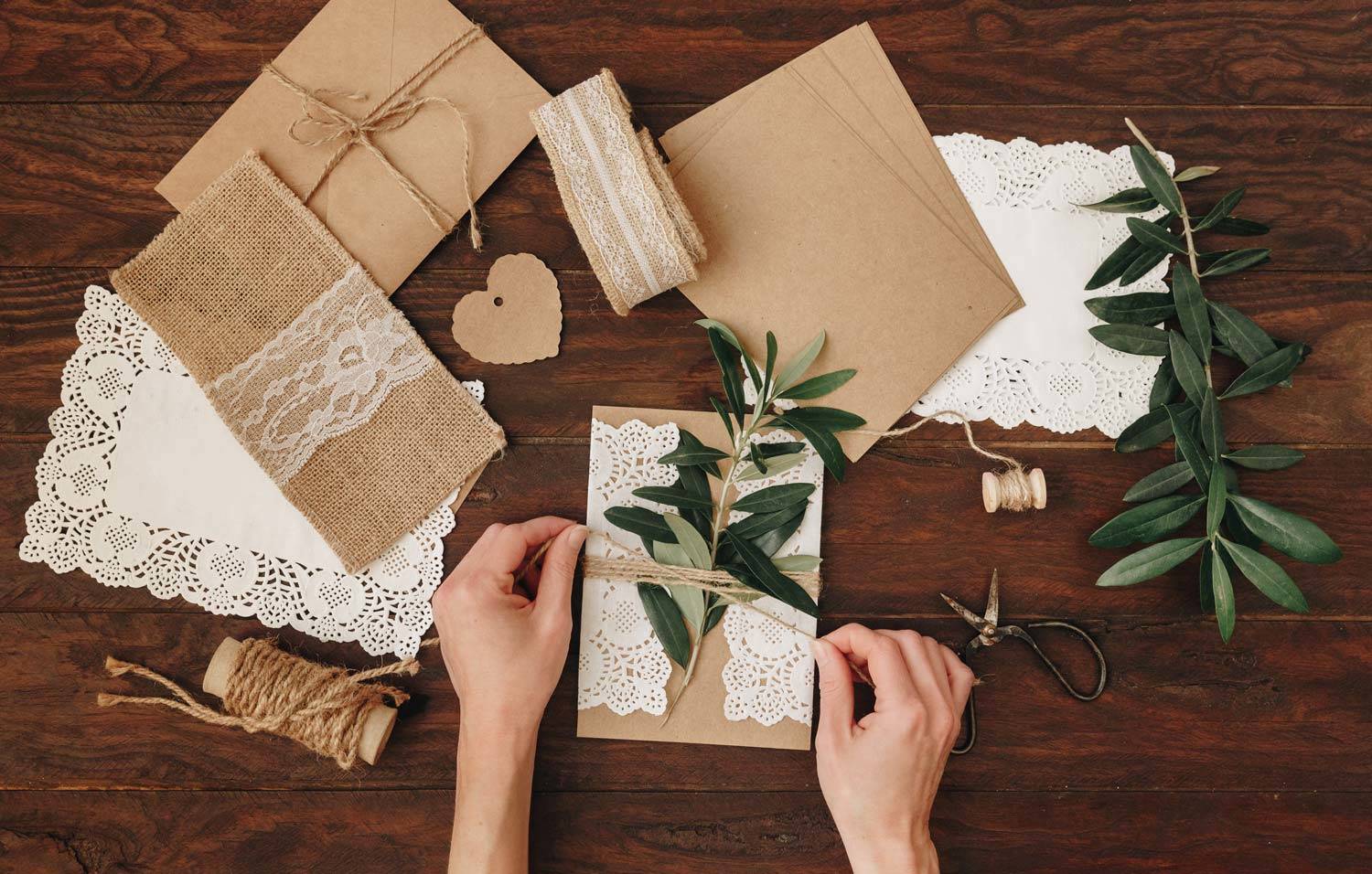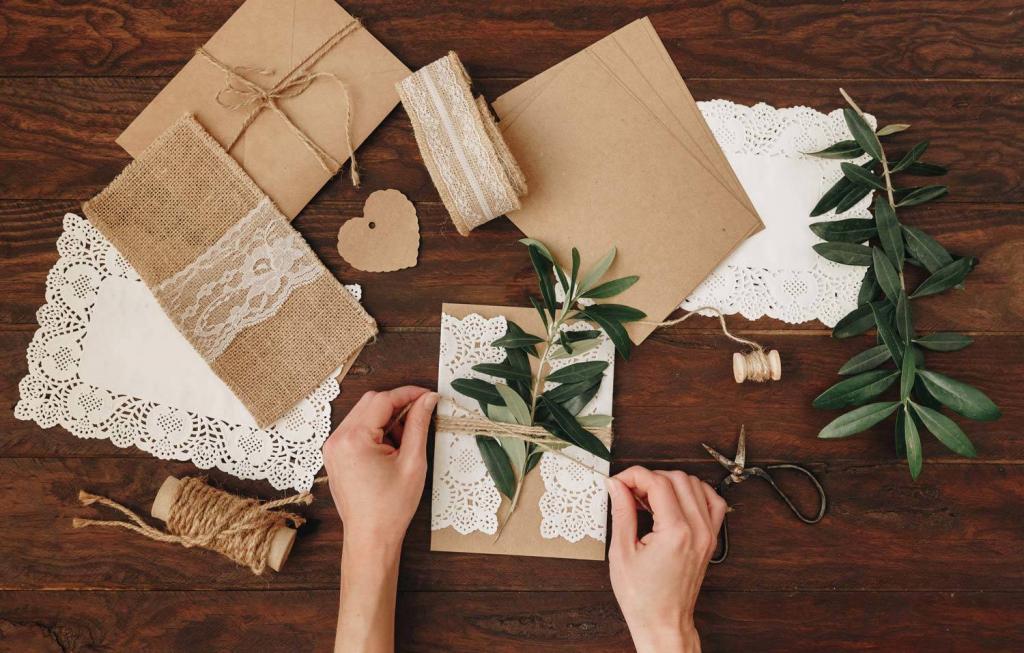 Pick your best DIY wedding card from our top 10 selection. The couple will love and cherish your thoughtful gift.