All women want to look and feel their absolute best. Having beautiful hair, skin and nails is absolutely essential for that. Here are a few great tips to help you to ensure the best health and appearance of your hair, skin and nails.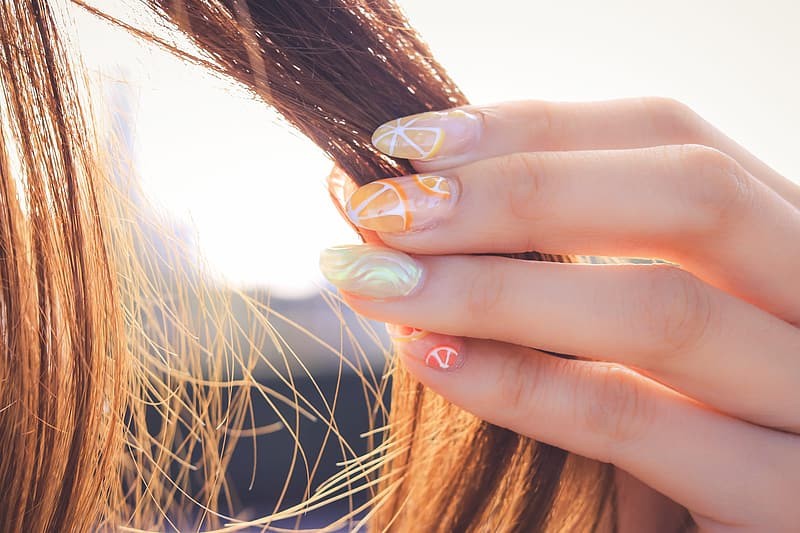 Get Enough Sleep and Sleep on the Right Pillowcase
In order to be at your best, you need to get enough sleep on a nightly basis. Go to bed at the same time each night or even earlier if you're feeling more tired than usual. Women need at least a good seven to nine hours of sleep per night to feel truly rested and refreshed.
Additionally, your bed should be slightly cool to promote healthful sleep. To keep your hair healthier and your skin free of wrinkles, you should place a silk pillowcase on your pillow. It's less harsh on hair and skin and feels great. You will find yourself drifting off to a peaceful sleep faster.
Start Using Collagen Powder
One of the newest crazes for keeping yourself looking younger and promoting healthy hair, skin and nails is collagen powder. Although collagen is also available in supplement form, marine collagen powder is actually easier to intake as you can add it to many of your favorite dishes and drinks. Sprinkle it in your daily morning coffee, on your soup or on a favorite lunch or dinner like a spice to get your extra boost of collagen. Marine collagen is typically the best option as it is derived from the scales of fish that are caught wild.
Don't Skimp on Hydration
The single best way to keep your skin healthy and younger-looking is to hydrate it on a daily basis. Use a good moisturizer that is free of paragons and includes all-natural ingredients. It will provide your skin with all the elements it needs to stay smooth, supple and free of wrinkles and fine lines. Apply the moisturizer once or twice a day in the morning and before bedtime for best results.
Take Your Vitamins
Taking a daily vitamin is important for beautiful, healthy skin, hair and nails and for your overall health, in general. Aim for a multivitamin tailored for women or take a prenatal vitamin even if you aren't pregnant and aren't trying to conceive. You will get your daily dose of all the necessary nutrients your body needs.
Look Toward Oil
Hair oils can be an exceptional option for promoting strong, healthy hair and a healthy scalp. It is rich in nutrients that can help boost the growth of hair and keep it strong and protect it. A quality product includes 21 amino acids, which are essential for the health of your hair, it helps to protect your tresses and improves the overall health of your scalp as well. There are different types of oils for curly or fine hair that can nourish without weighing down locks or causing excess grease.
Consume a Healthy Diet
Finally, consuming a healthy diet can keep your hair, nails and skin beautiful and benefit you in many other ways as well. Make sure to eat foods that are rich in antioxidants and vitamins A, C and E. Some of the best things to incorporate into your daily diet include leafy greens, fruits, avocados, nuts, eggs, oats and cod liver oil.
When you follow these great tips, you will not only look better and have gorgeous hair (but you can also do some experiments and check natural lace front wigs), skin and nails, but you will also feel your best.