When people think of senior living, often, what automatically comes to mind is wheelchairs, hospital bed pads, and mold.
However, that is not the way it needs to be. Senior homes can sometimes be beautiful; see examples below so that when you think senior living, you'll have a relaxing picture in your brain of beautiful buildings with lush landscaping.

Trilogy at Encanterra
This senior living home is located in the Sonoran desert in Arizona. All members are 55+ years old. This resort-like retirement community offers enchanting panoramic views of the San Tan & Superstition Mountains. Trilogy at Encanterra is a magical place where the wonders of nature astound and invigorate.
Aside from the spectacular surroundings, Trilogy at Encanterra has a golf course, and athletic club, a spa, tennis center, three swimming pools, and four places to eat out at.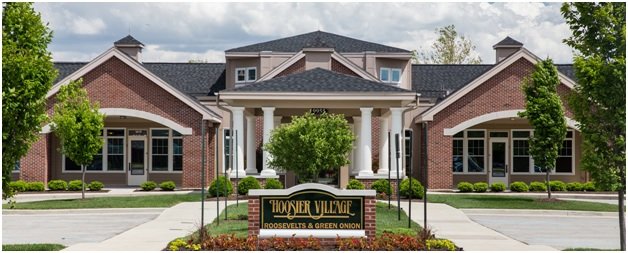 Hoosier Village
This stately senior living community office stands regally on a 300-acre property. Located minutes away from the center of Indianapolis, Hoosier Village offers the optimal combination of privacy and companionship: Choose whether you'd like to live in a duplex or apartment.
is a stunning 300-acre neighborhood near the quaint town of Zionsville, just moments away from the heart of Indianapolis. In addition to an exhilarating, maintenance-free lifestyle, we provide greater personal security and peace of mind with a fully accredited continuum of health care available. Hoosier Village, quite simply, offers a beautiful lifestyle in a beautiful place.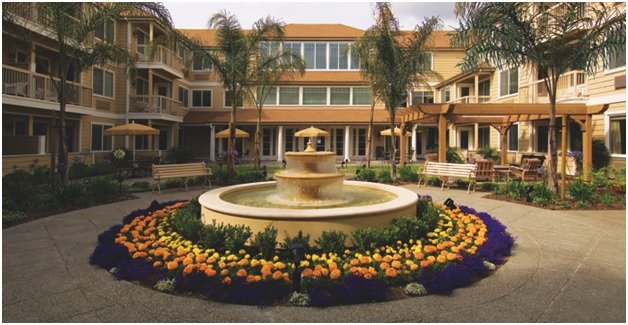 Oakmont of Cardinal Point
This home, located in Alameda, California, offers breathtaking views of shimmering water and hints of salt scent the skies. Revel and relax in the ocean-like atmosphere while sharing experiences with friends in Oakmont of Cardinal Point. Enjoy delectable cuisine, competent service, and refreshing spa treatments in this resort-style retirement home.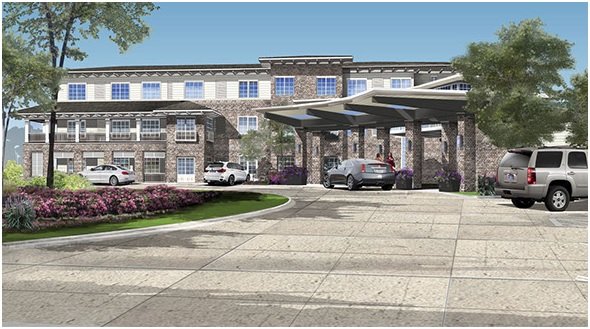 Watercrest Columbia Senior Living
This is an impressively luxurious senior living home, both inside and out. The light brick facade is modern yet inviting. Inside this building, you'll discover a stunning promenade, a water wall, balconies, a refreshing swimming pool as well as a spa, and much more. Live a life of unprecedented luxury, surrounded by beauty.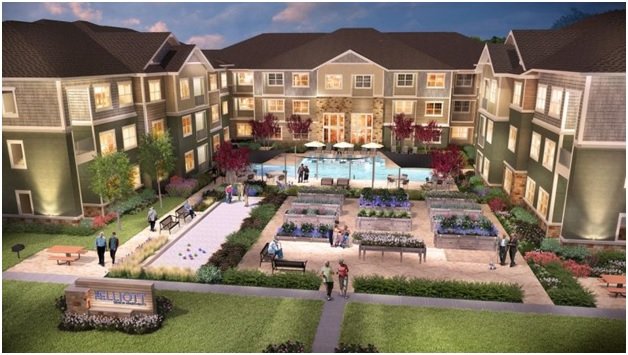 The Elliott Senior Apartments
The Elliot Senior Apartments are located in a serene, park-like setting in Arlington, Texas. Lush greenery and a pool filled with glistening water as well as perfectly placed benches all add to this senior living option's upscale yet relaxing outdoor vibes.
If you're almost ready to retire but are a bit anxious to do so due to stereotypical misconceptions about nursing homes, hopefully, this article has helped to allay your fear. No; not every senior home will be beautiful. That's reality. But if you're interested in living out your years in a luxurious setting, as you have now discovered, there are such options.