We all have our favorite pieces of jewelry; those must-haves that we simply can't live without. You know, like the pearl earrings your grandmother handed down that you never want to take off? Whether you're an earring fan or prefer necklaces and bracelets, here are five pieces of jewelry that you'll want to wear 24/7.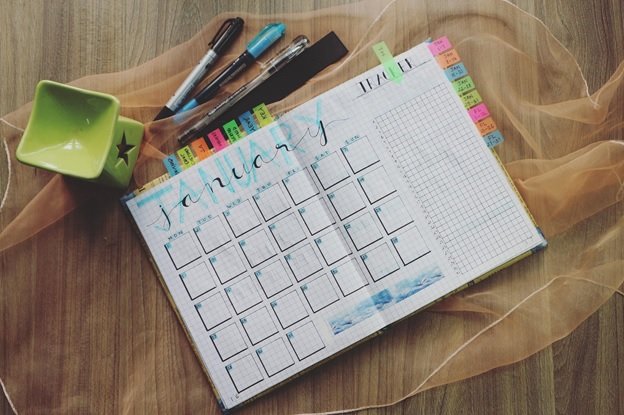 Pearl Earrings
Speaking of grandma's pearls, what's better than a gold earring with a shining pearl dangling from it? Nothing, of course! Pearl earrings and fashion have been around for longer than we've been alive (no joke) even dating back to the 2300s B.C.E. How's that for antique? The best part about pearls though is that they look anything but antique. In fact, a delicate pearl can bring out the best parts of an outfit without bringing too much attention to the piece itself.
Pearls are subtle, yet bold. They stand out only when they need to, and seem to accent the best parts of your face and outfit. Nothing says class like a pearl, but pearls can also be worn in casual settings as well. Whatever outfit you're wearing, a delicate pearl earring will bring out the best parts of your fashion sense and offer an accent you wouldn't get elsewhere.
Be wary though; you may never want to take your pearl earrings off! You might even enjoy the way they accent your favorite nightwear! Try an earring subscription for the latest in pearl and other earring trends without the cost of a traditional jewelry store.
Gold Bracelet
The simple gold bracelet, whether it be a spiral or plain hoop design, or some other variation, is yet another fashion statement that's been around for centuries. Gold has been coveted by mankind for millennia and still is today. The soft yet beautiful metal says elegance and class, and goes with just about any precious stone or other metal you can throw at it. Simple, yet complex; noticeable, yet blendable. You just can't go wrong with a gold bracelet.
Once you've donned your gold bracelet and see how beautifully it accents the curves of your wrist and the elegance of your outfit, you'll never want to take it off. Gold shines in the light, bringing a new level of beauty to whatever you're wearing. Gold is so versatile it even looks good with denim. There's a reason gold jewelry has been around for so long!
Gold is sold at pretty much any jewelry outlet you can find, but it varies in purity; from 12 karats (which is about 12 parts gold) to 24 karats, which is pure gold. This is the best-looking and least allergenic variation, as most of the other variations contain metals like nickel that cause allergic reactions.
Sterling Silver Chain Necklace
The slender sterling silver necklace serves to accent the curvature of your neck and collarbones while providing a neutral color base to fashion any outfit around. The silver necklace works both for when you really want to make a statement and for when you just need something delicate to go with your look.
While silver may not be as expensive as gold, it still has a look of its own that can pretty much match with any clothing. Whether you're going to a corporate meeting, a funeral, or even a local event, a simple sterling silver necklace will give you just the right amount of class and style to go with your outfit.
Seashell Bracelets & Necklaces
Something that's been on the rise recently (yes, even if you don't live near the beach) is seashell-themed jewelry. The theme has seen recent attention in Spring and Summer of this year and doesn't show any signs of slowing as new designs continue to trickle into the fashion world.
We're not talking about the tacky seashell necklace that you'd find at a dollar store, but rather polished shells strung up with either precious metals or even decorated tassels. Bracelets and necklaces seem to be the staple though hair clips and even earrings have made an appearance sporting this unique style as well.
Tassel Earrings
Tassels flow and move as your body does, giving your earrings a life of their own as you walk across the room. While tassels are incredibly versatile and stylish, we haven't seen much of them in the last few decades, until now. Whether you're rocking a single earring with multiple tassels, or two earrings with one tassel each, this unique look will bring a new life to your outfits.
Tassels are versatile when it comes to formal or casual wear, and you can even mismatch earrings for a more daring look!
The Take-Away
No look would be complete without these awesome five pieces of jewelry. While some of them are simple and have been around for decades, styles like the tassel earring are just now making their comeback and should see a spike in popularity this year and perhaps into next year.