The wedding day you've been carefully planning is almost here. Your dress is awaiting the sparkle of the ceremony and all the centerpieces have already been ordered.
What of your bridal accessories? Unless you have already cherry-picked these final details, our list is for you. Choose the accessories that will make the overall bridal look uniquely yours. A veil, an intricate headpiece, a pair of shoes or a simple flower add a personal touch to the wedding dress and your bridal look.
1.      Pearl Earrings
Wearing pearls has become a wedding tradition by now. While the most common pearl jewelry is the pearl engagement ring, pearl earrings are still brides' favorite pieces of jewelry. Despite pearls being associated with an old-fashioned style, pearl earrings are really the best fit for an always personal, discrete and elegant bridal look. Moreover, recent years have seen pearls redeemed by exquisite modern jewelry designs that part forever with the demure look jewelry pearls were considered to convey.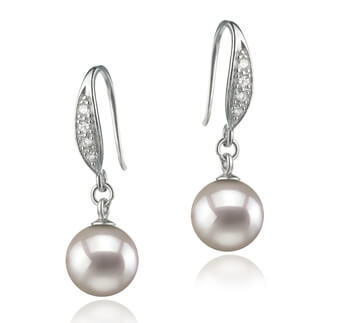 2.      Headpieces
There's an entire book chapter that could be written on bridal headpieces. These accessories are uniquely fit to create a bridal look as you've always dreamed of. Teamed up well with your bridal hairstyle, a headpiece will add a unique dazzle on your special day.
Crystal-studded headbands. Whether you choose a headpiece in a ballet heavily ornate style or a thinner, toned down tiara style, you're guaranteed an excellent addition to your bridal hairdo. These glitzy headbands add instant sparkle to the bridal radiance. Plus, they're easy to fix and wear and even switch between during your wedding day.
Pearl weaves. A pearly addition to your bridal down-do or up-do casts the charm of fairy tales all around. A messy updo embellished by pearl weaves or cascading braids will do just the same.
Bohemian floral headbands. Planning a secret garden wedding? Then your hair accessory is the precious floral headband. Intricate designs marrying leaves with vines and a bit of sparkle are reminiscent of the Greek goddesses' beauty, while flowers are a whimsical alternative to the classic tiara. Natural flowers headbands are also an option.
3.      Bridal Veils
Veils are donned by brides worldwide one way or another. These bridal accessories come in so many shapes and sizes that it's impossible to not find the perfect one for you. The latest trends for bridal veils emphasize sheer beauty. The finer and more transparent the fabric, the better. Bride veils should be chosen in accordance with your bridal updo. Except for this golden rule, let your imagination run wild. Wear the veil secured with bobby pins or with a beautifully ornate headband. Let it cover your face or tuck it into the messy bun.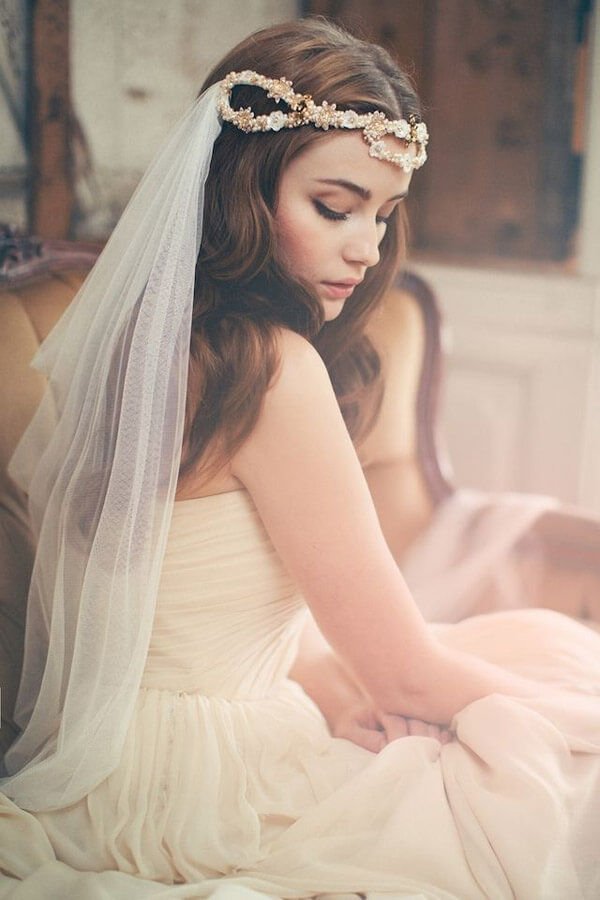 4.      Veiled Hats
Veiled hats are a chic and modern alternative to veils that make a statement all on their own. They are the perfect addition to almost any wedding dress and are comfortable to wear. Secure the veiled hat with bobby pins and let it adorn the low side ponytail or the perfectly polished bun.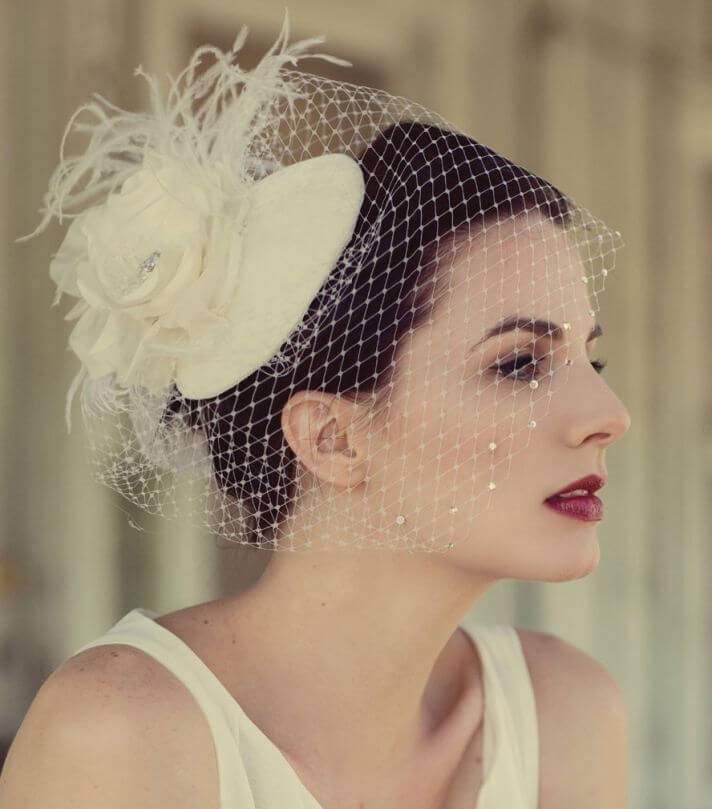 5.      Gloves
A pair of lace gloves completes the bridal look in a uniquely sophisticated manner. Choose short gloves that barely reach your wrist or elbow-length gloves to suit your wedding dress. This year's stunning new models feature open finger gloves that perfectly wrap around the wrist or arm. At times, they look as if they're architecturally constructed. With all the minute details, gloves are almost like jewelry that completes your bridal look.
6.      Jeweled Clutches
All brides need to carry around a few makeup item to maintain a perfect look throughout their wedding day. Clutches are perfectly fit to accomplish this mission. Thankfully, designers put a lot of thought into wedding-appropriate clutches, so there are plenty of choices. A clutch brimming with jeweled details is perfect.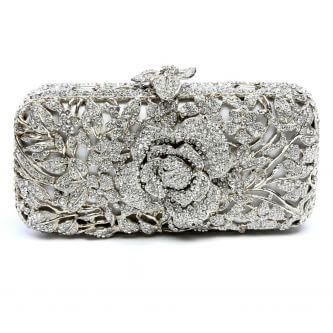 7.      Shoes
The wedding day is almost here and there's one thing you haven't decided about yet: shoes. Do not fret. The perfect pair of shoes to complete your bridal look doesn't have to be the all-white high heel pair. These conventions are long gone, which leaves room for more inspired choices that reflect your personality. Make sure the shoes are comfortable and that a tour-de-force wearing them won't affect your mood. There's one more possibility. Get two pairs of shoes to complete your wedding outfit.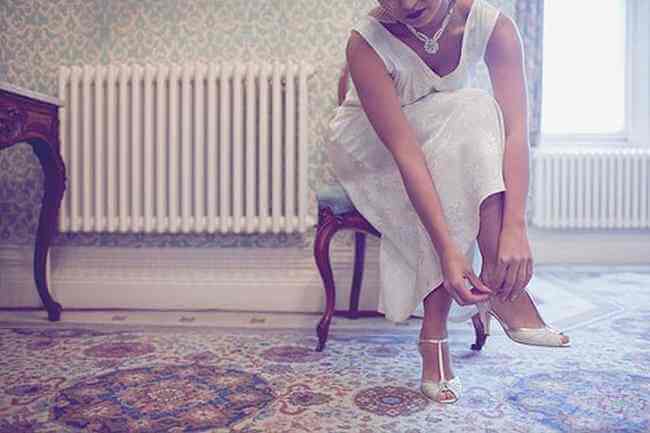 Accessories are key to creating a stunning look. Mind the wedding dress and choose your favorite bridal accessories to create your personal style.