Facebook messenger: probably the most used application ever. And dear friend this is not only a chatting platform but this can give you more things than you have ever thought.
Facebook messenger is a great source to connect with friends and families all over the world very easily. If you are someone who loves to chat a lot then messenger is a right option but there are other ways to express your emotions and stories like via Facebook posts and Facebook stories very easily. Nowadays you can even buy Facebook likes on posts and that can actually encourage you to post more in this amazing social media platform that has grown exponentially well over these years in a great way.
The Messenger packs in a lot of cool and hidden features that most of the users are not aware of. Most versatile app of its kind, Messenger packs in following hidden features that not only ensure a superior communication experience but also enhance productivity of the users. If you like to learn the new things check below and enjoy!
You don't need Facebook to use Messenger
Contrary to the popular belief, Messenger can be used as a stand-alone app, without having to log in with Facebook. All it takes is your phone number and you are good to go.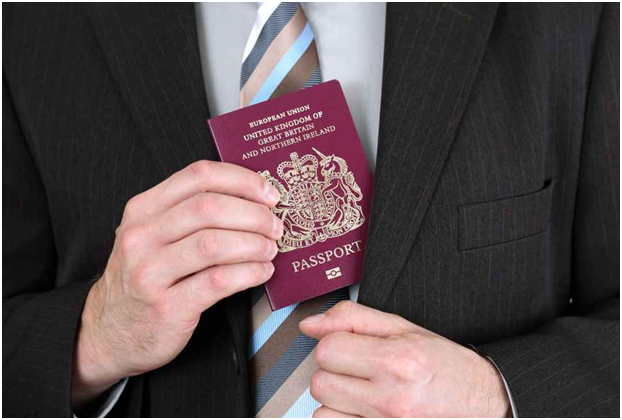 Image Source: The Verge
Play Ball, Literally!
While on the Messenger mobile app, send a basketball emoji to your friend, click it and start a simple shooting game.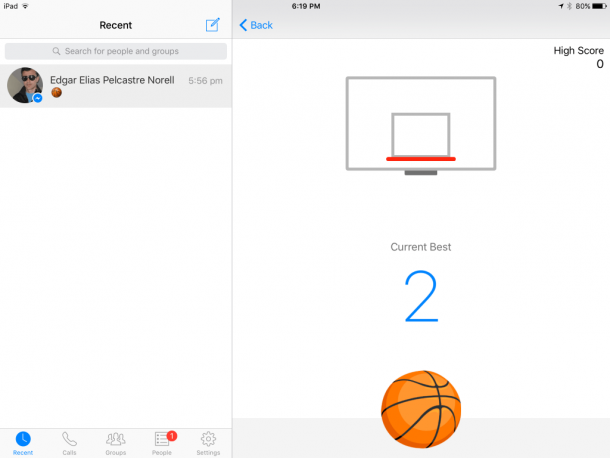 Separate Messenger Web platform
Do you miss out on your Facebook communication because you are afraid of opening Facebook at your workplace for the fear of distraction? Flaunting a clean, minimalist interface, the Messenger Web platform gives you more control over the communication with control like mute chat and start video or voice calls.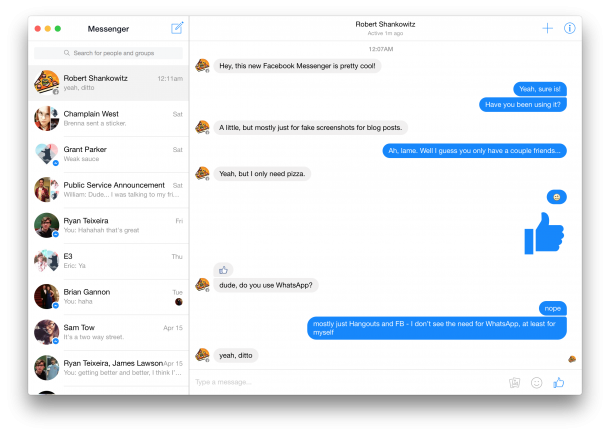 Banking via Messenger
The Facebook Messenger can also be used to send or receive money. The users are required to link their debit cards with the app, and the cash transactions can be made by tapping the $ sign at the bottom of a conversation and entering the transaction amount.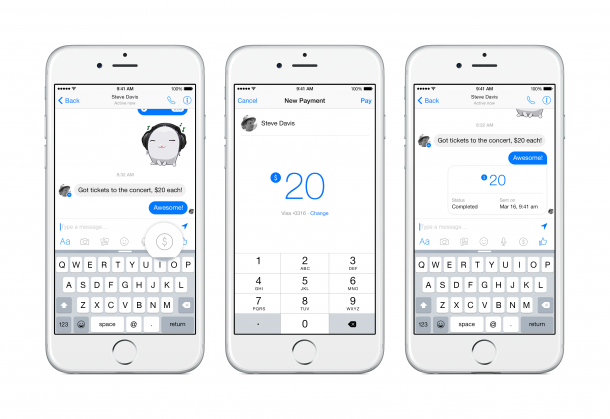 Image Source: Newsroom
Share your Location with your Friends
The small location icon at the bottom of the conversation in the mobile Messenger app, enables you to share your exact location with your friends.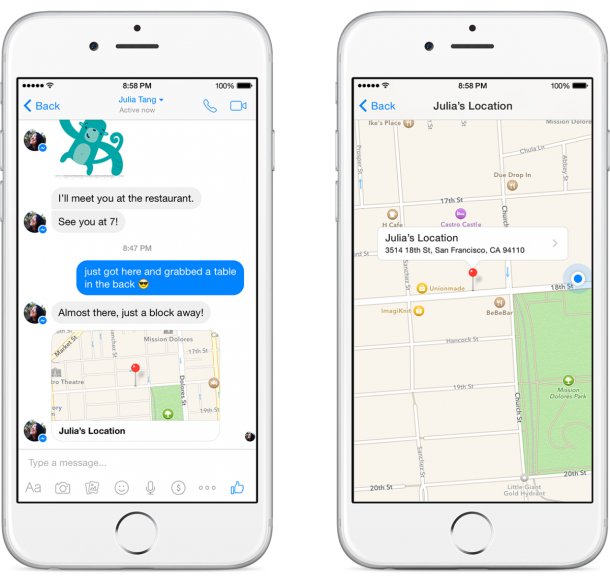 Image Source: Wersm
Order a Uber
No more switching to the other apps to order a ride. Tap on the car icon on your mobile app for Messenger and you can readily order a Lyft or Uber ride.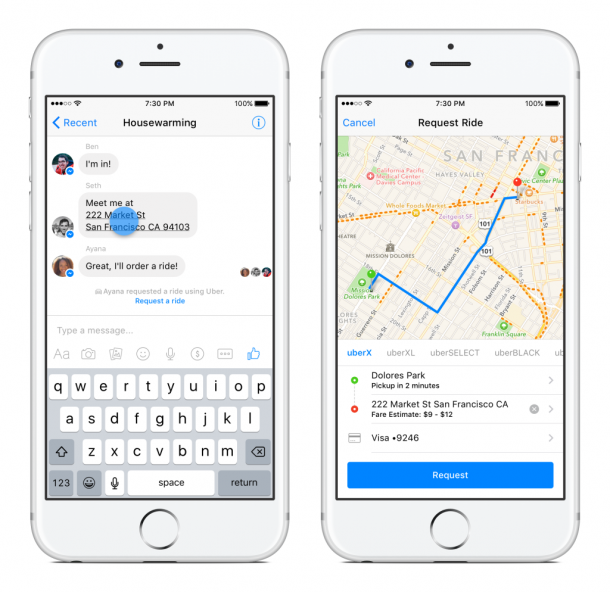 Image Source: Fortune
Your Personal Messenger username and QR Code
Your friends can also add you using your QR code (scan-able within Messenger) or Messenger account name. so no more lengthy adding procedure, just scan and start chatting. Tap on the + symbol in the People tab and enable the Scan Code option by clicking it.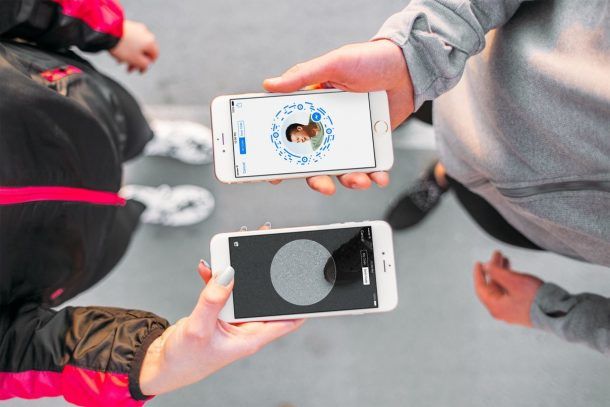 Image Source: The next Web
Photo-Sharing with Face Recognition
How often do you have to face your irate friends as they confront you for failing to share their pics in your camera? The Photo Magic feature of the Messenger uses face recognition to detect images of your friends in your camera roll and notifies you to share them. The option is available in the Settings, listed under the Photos & Media.