Christmas is just months away, which means that you need to start brushing up your holiday gift list for your lady.
Because the best gifts come in small packages, why not give her a piece of gorgeous fashion jewelry that she'll love? It's a great departure from a typical Christmas shopping list because there's something about gifting jewelry that is so personal.
Of course, you gotta do it right. When buying jewelry, it should look like you've taken the time to do it properly instead of heading down to the wholesale jewelry boutique and picking up the first shiny thing that caught your eye.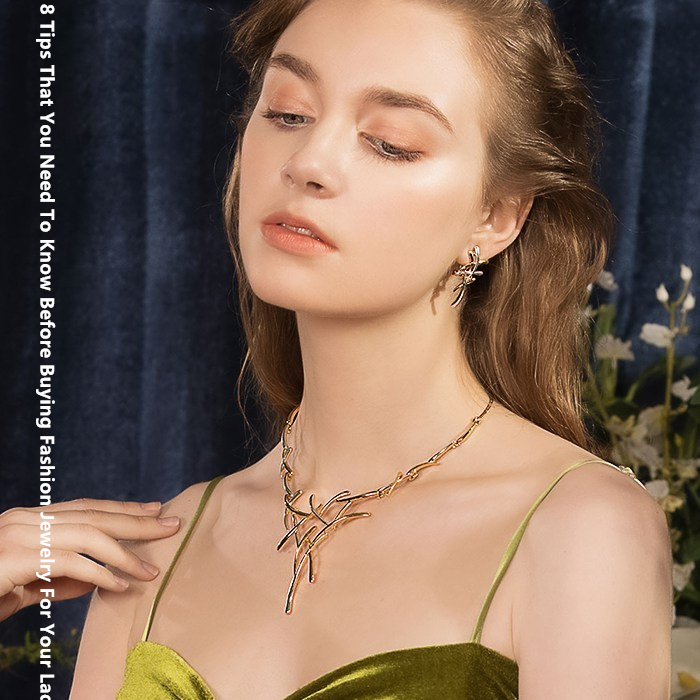 Want to know the secret when picking out fashion jewelry for your lady? Here are some great tips to make sure that she'll love every piece that you get!
Basics are the New Fashion
Here's an observation: when men shop for women, they tend to gravitate towards the flashiest, most-blinged item on display. While that's not necessarily a bad thing, you might want to change your strategy this time.
For fashion jewelry, women want something that they can wear daily. After all, wouldn't it be more thoughtful if she'll wear the jewelry that you gave her almost all the time? So make sure that whatever jewelry you'll pick is something that she can incorporate in her daily outfit.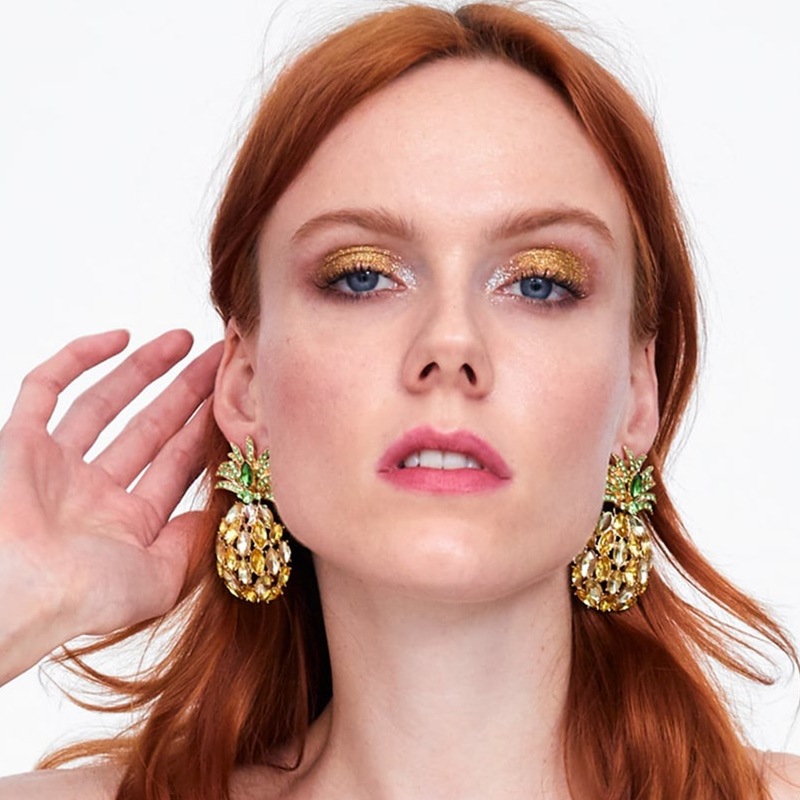 Get what she loves, not what you like
This is too much of a common mistake and we want that to lessen every time you'll pick something for your lady. For her to find your gift to be the most beautiful jewelry in the world, you have to get something that you think she'll like. Not what you like or worse, what you want to see her wear.
The fashion jewelry you're getting for her should make her feel like it's part of her personality —something that feels genuine and not a "mark" of someone else.
Take note of her jewelry preferences
The easiest way for you to check if a piece of certain fashion jewelry that you've picked is something that she likes is that if it fits well with her other pieces.
Imagine her jewelry box —will your gift look like it will become part of her collection or is it like a sore thumb that sticks out?
Start with her general style. Does she wear long-chain necklaces or more of a short, single thread? Does she like wearing shiny pieces or something that fits natural with her complexion? What does she prefer, gold or silver?
Go for a piece with sentimental value
Show her how much you care by picking up a fashion jewelry piece that symbolizes something meaningful in your relationship.
And no, we're not talking about a pendant necklace with your initials on it —that's the most un-romantic thing that you could get. Rather, choose a piece of jewelry that shows history or meaning.
Think about the most memorable moments in your relationship. May it be the kind of flower that you gave her on your first date. Or something that symbolizes a favorite place that both of you frequently visit. Think outside the box!
Listen to her, carefully 
Let's get real here, women aren't exactly that subtle. Men like to act that their significant others are such a puzzle when it comes to gifts and jewelry but really, it's quite manageable to do so once you actually listen.
The reason why it's hard for someone to pick up the hints is probably that they're expecting it in a conversation that's related to jewelry. It's highly unlikely that you two will talk about the different types of fashion necklaces or earrings on a random night.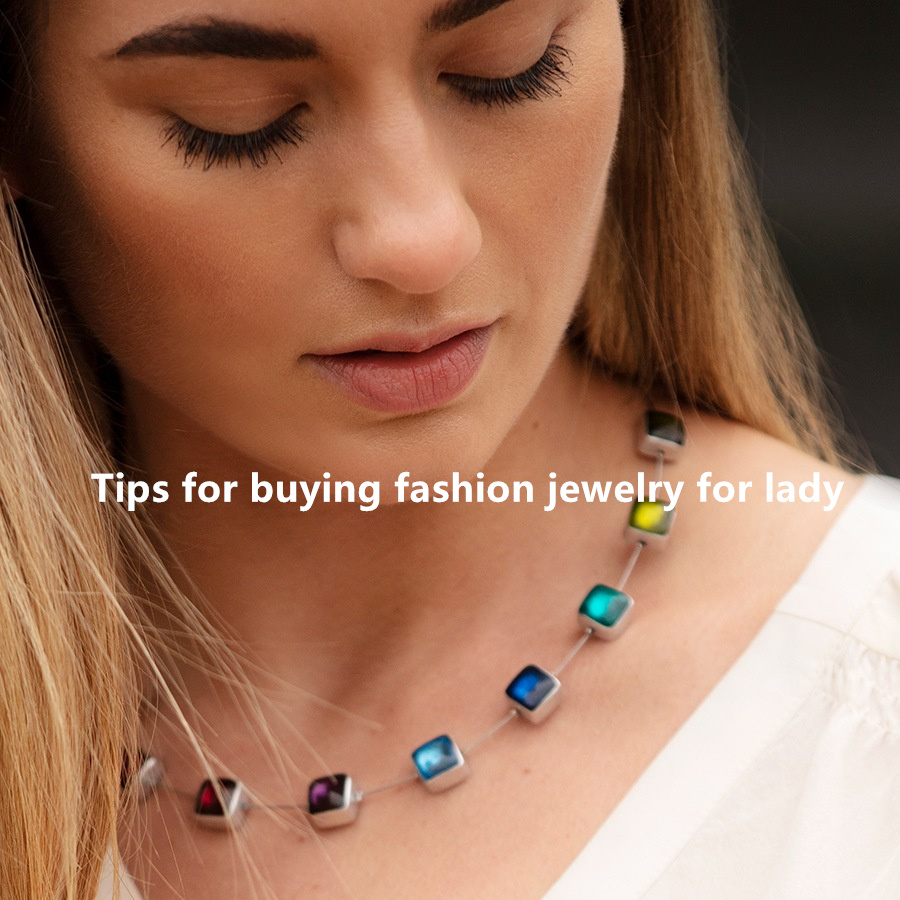 It won't hurt to prompt her to tell you her jewelry preferences too. You could just casually ask her when she's getting ready for your date or pinpoint an observation ("You actually wear a lot of silver, no?").
Ask her best friend
There are a lot of things that a woman tells her best friend so if you're looking for a fashion jewelry guide, definitely ask her.
You'll never know, her friend might even pull out a list of fashion jewelry pieces for you to choose from. Maybe you'll even get future gifting tips so your shopping will be much less of a hassle and more of an enjoyable moment.
But of course, do ask the right person. Make sure that what they're actually saying is something that your lady likes and not their own preferences.
Don't directly assume that she likes expensive, big things
It's a bit daunting to gift jewelry for women because there's always an underlying scare that it's going to absolutely cost a lot.
Fashion jewelry is not crazy expensive, so you can rest easy knowing that you'll get a beautiful piece without breaking your year's budget. Also, as this list proves, there are a lot of ways to go in buying jewelry other than going straight for the biggest, most eye-catching thing in the store.
So take a deep breath and don't overthink everything!
Let her choose it for herself 
A lot of men think that they need the element of surprise every time they're going to give a gift to their lady. But think about it: what's more important, the surprise or her genuinely liking it?
So if you're absolutely clueless about what she likes on her fashion jewelry, then let her choose it for herself. Go out on a date, drop by a fashion jewelry store, and let her pick what she wants.
But of course, don't just drop her off a store, give your card, and just watch her go around alone. Be a fun shopping person! Give some suggestions and point out some things (even the most random or hideous piece in the shop, it's all about the charm and the bonding moments that will stick with her). That way, when she picks a piece, she'll also remember the very precious moment with you!