Spring is the most colorful and joyful season of the year and as the spring is going to knock on our doors, we have to bring a spring spirit on our doors too. An unusual trend nowadays are DIY Umbrella decorations for your door. It is an ornament that hangs on the door that includes closed umbrella with lots of flowers in it and maybe some other details such a bow or some pearls. We are on the threshold of spring, and its strong influence on the human psyche and mood is more pronounced with each new sunny day. You should also bring the positive energy and good spring vibes into your own home. You should bring the freshness and transparency that surrounds us in nature, into your home in various ways to get a complete spring experience.
DIY Spring Decorations
The first thing you need to do is get rid of the pieces that have accumulated over the winter and are suffocating your space. With a play of colors and without large financial investments, you can refresh the walls by yourself. You can use a sand color, white or beige shade, as well as colors that are characteristic of early spring – soft green, blue or lavender color. The spring season is a period for fresh changes in every field of life. So, you should not forget about one of the most important parts of the home in this season, which is the terrace or the yard. Flowers are an inevitable detail for decorating and enriching this space, but besides them, you can add other interesting decorations.
DIY Umbrella Decorations To Addorn Your Door
We offer you several ideas – most of them you can make yourself, or buy them. However, all that euphoria will not be complete if we do not take care of the decorations that adorn our home door, especially when the beautiful spring days are on the doorstep. Today we have for you some great ideas for umbrella decorations that will certainly delight your door, and you will be able to make them yourself. Best of all, you won't need a lot of materials or time, just some old umbrella, flowers, more imagination and creativity!
You don't have to spend money for it. You can simply use your old umbrella tie it with a bow put some of your favorite flowers in it and hang it on the door, so you can bring that spring and refreshing spirit.In case you decide to bring that spring spirit with the Umbrella spring door decor, but you don't have an idea,take a look at our wonderful suggestions below that will take your breath away and will make you feel that spring has already come.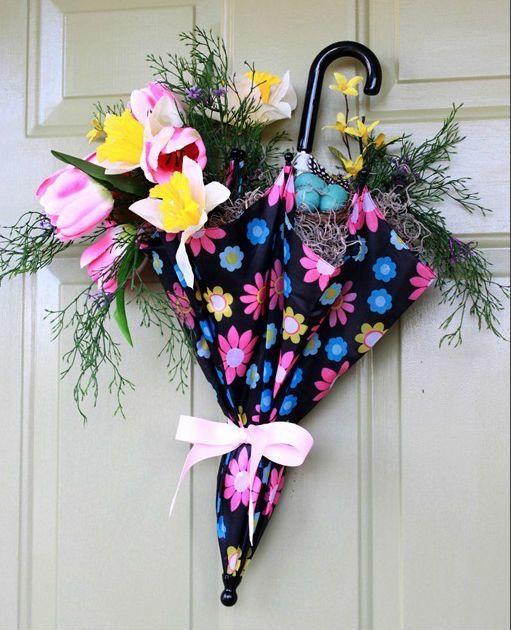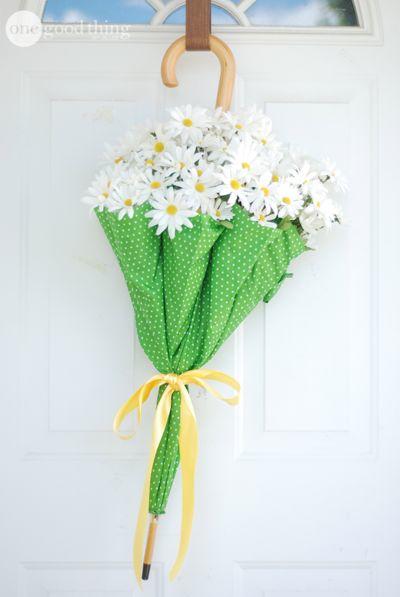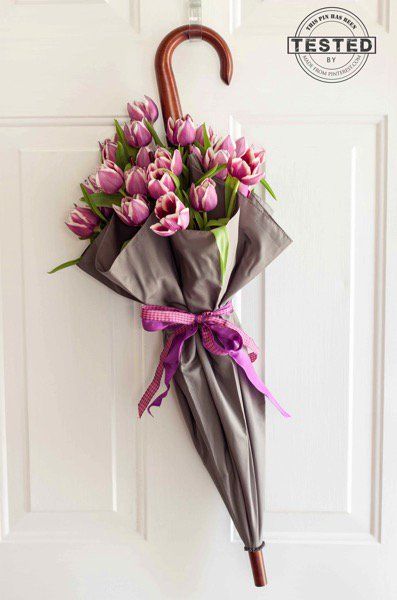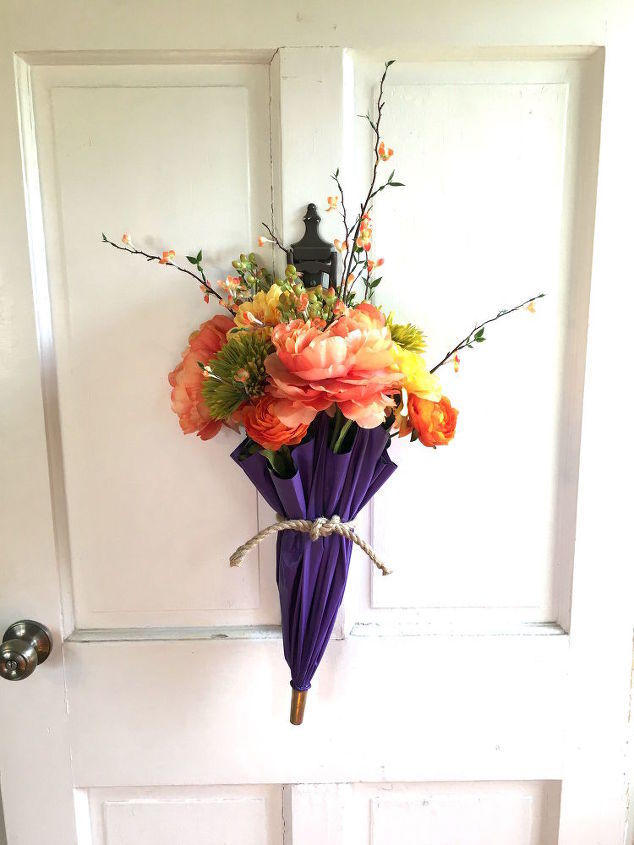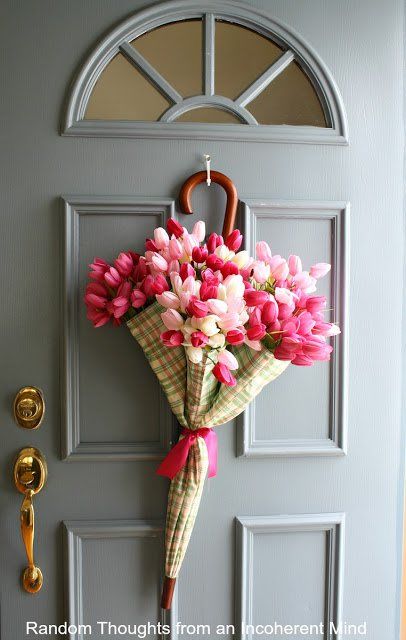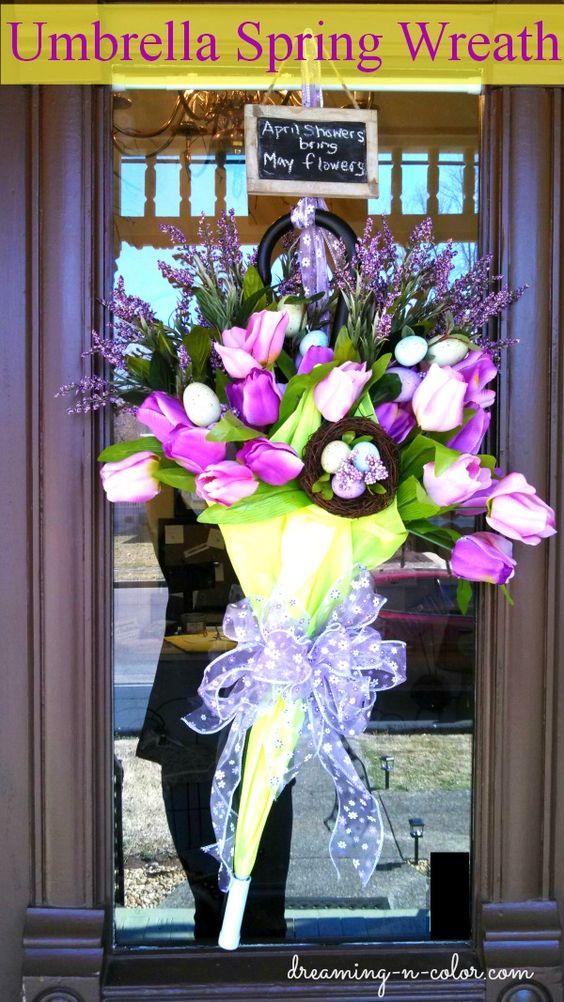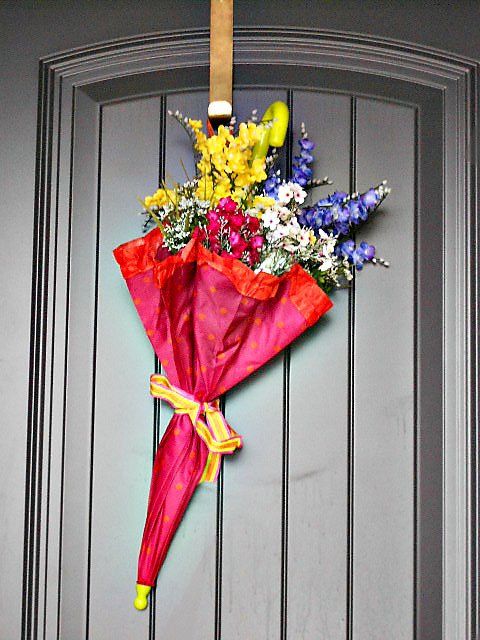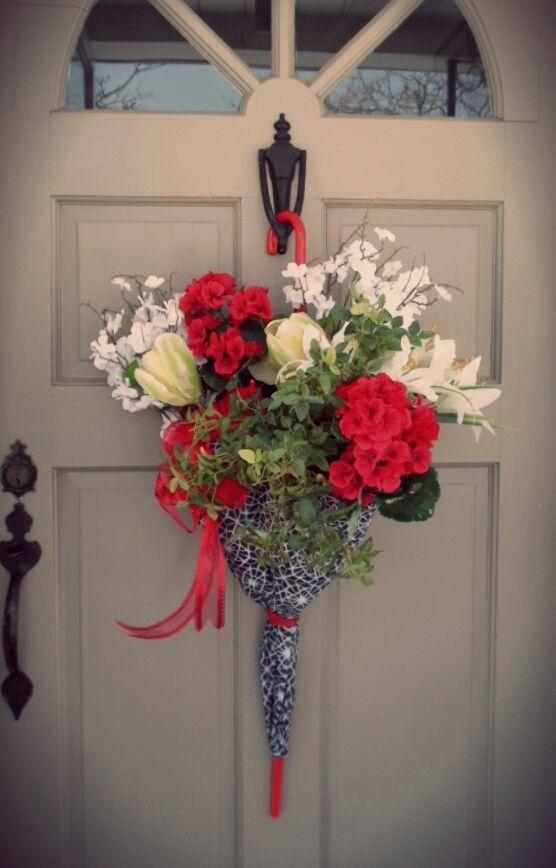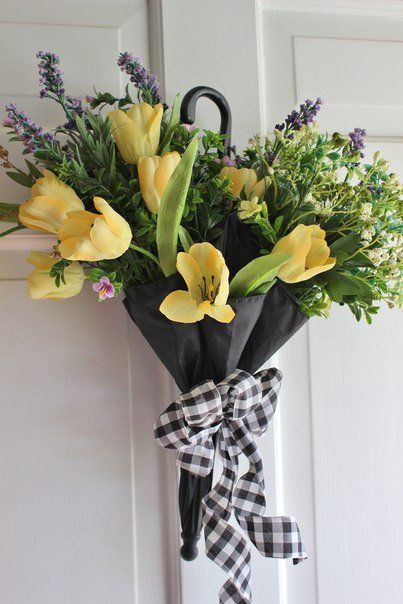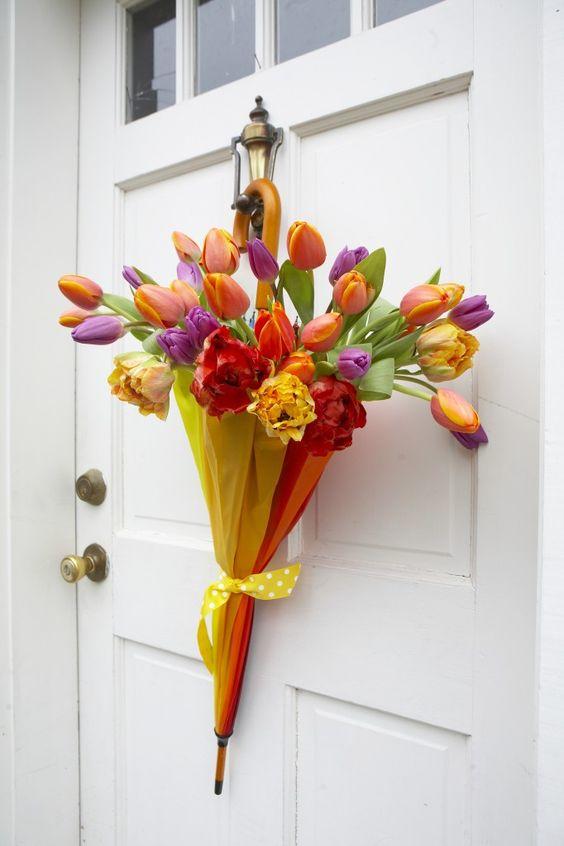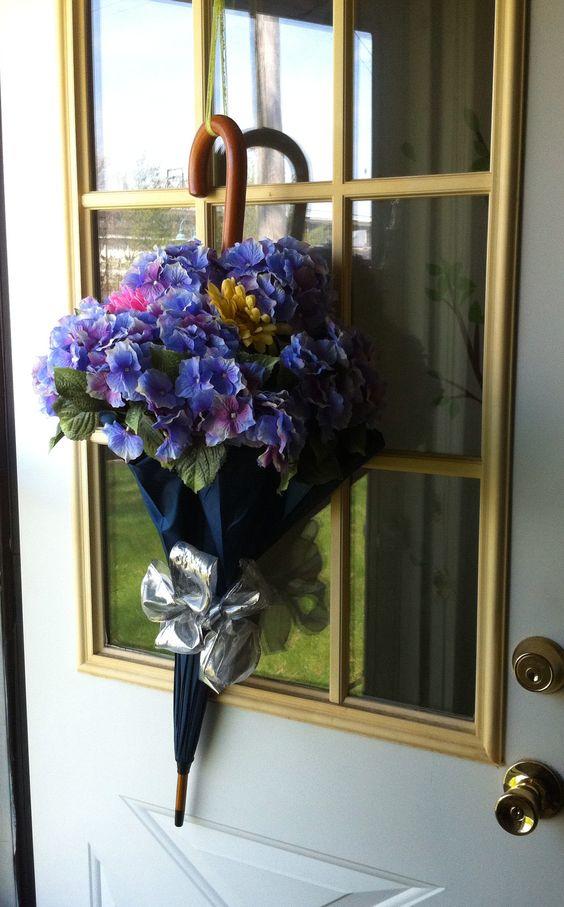 source