Hey friend once more we give you an amazing prove that DIY pallet furniture is must try if you think about adding some budget friendly home refreshments. The final result from reusing a pallet always makes me a pleasant surprise.
When i see the presented DIY pallet project below on the redoredux-faywray i was really really impressed. I want to do this at my house too.
They had a genious idea for creating a cool and perfect looking front porch from old pallets. I think that it is an easy process and every efforts as efective and definitely wort for the final results. See the process and sure tha amazing final result below and enjoy!
Here is how the front porch was looking before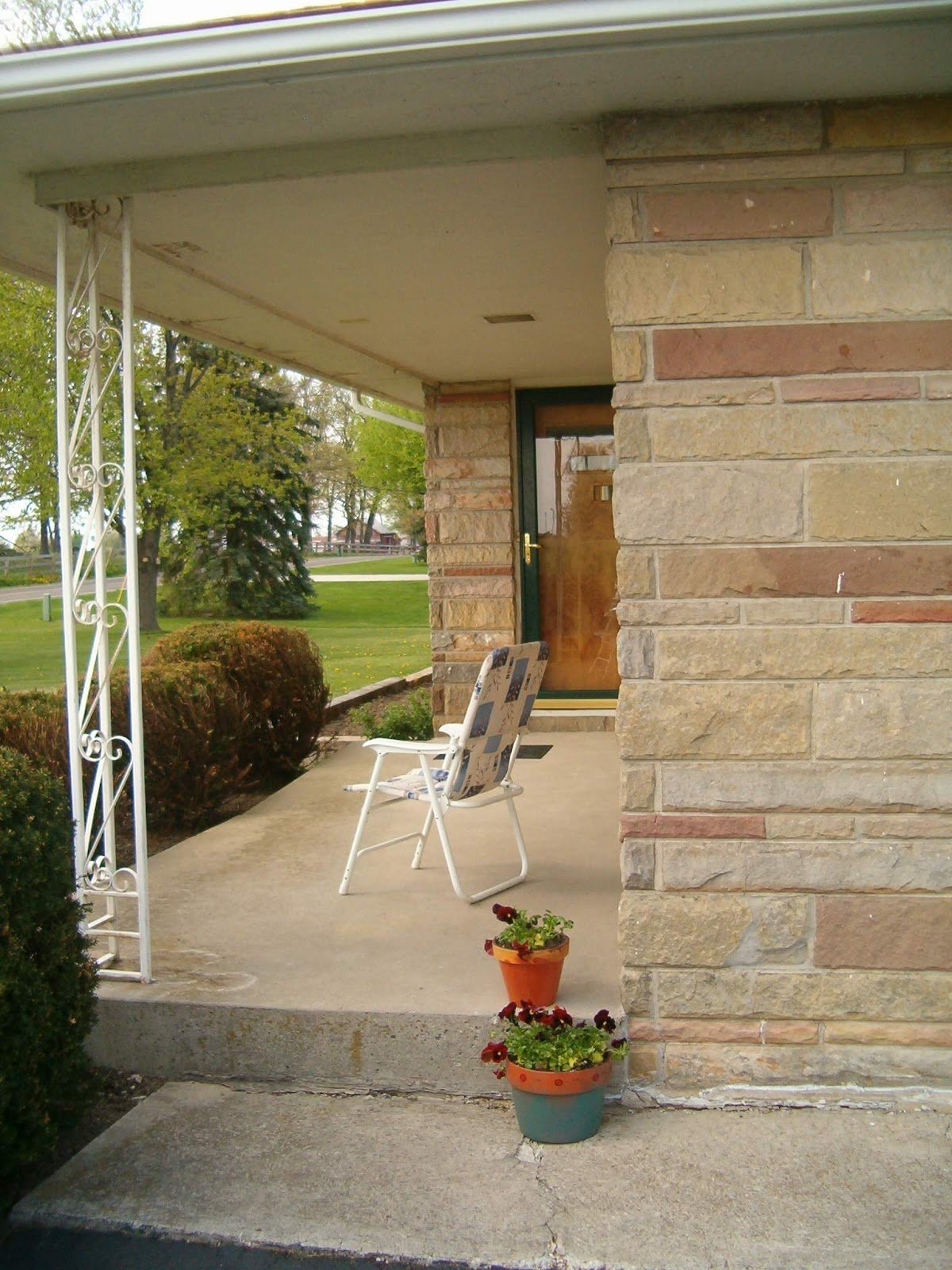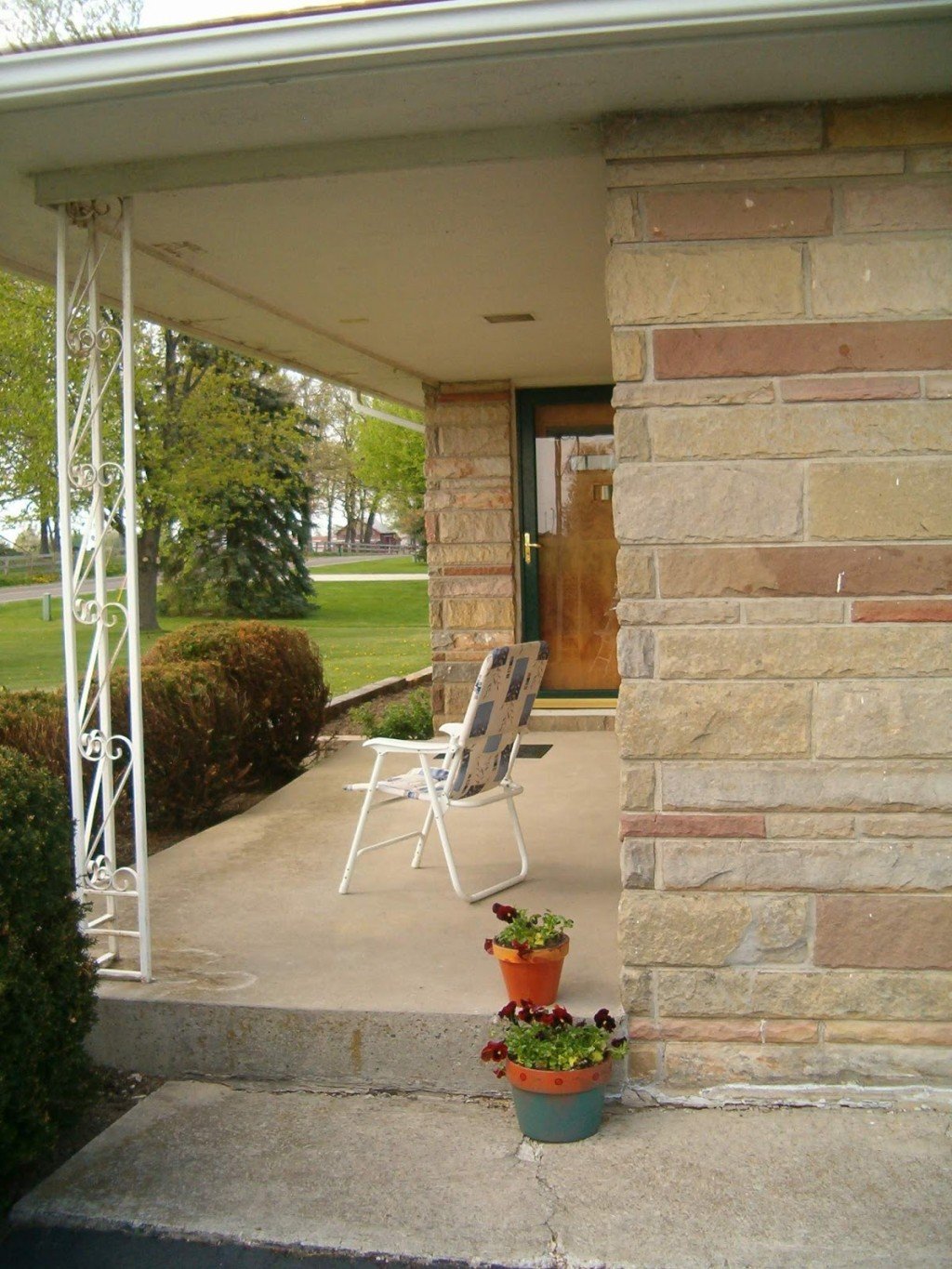 source
 Took the pallets apart and de-nailed the boards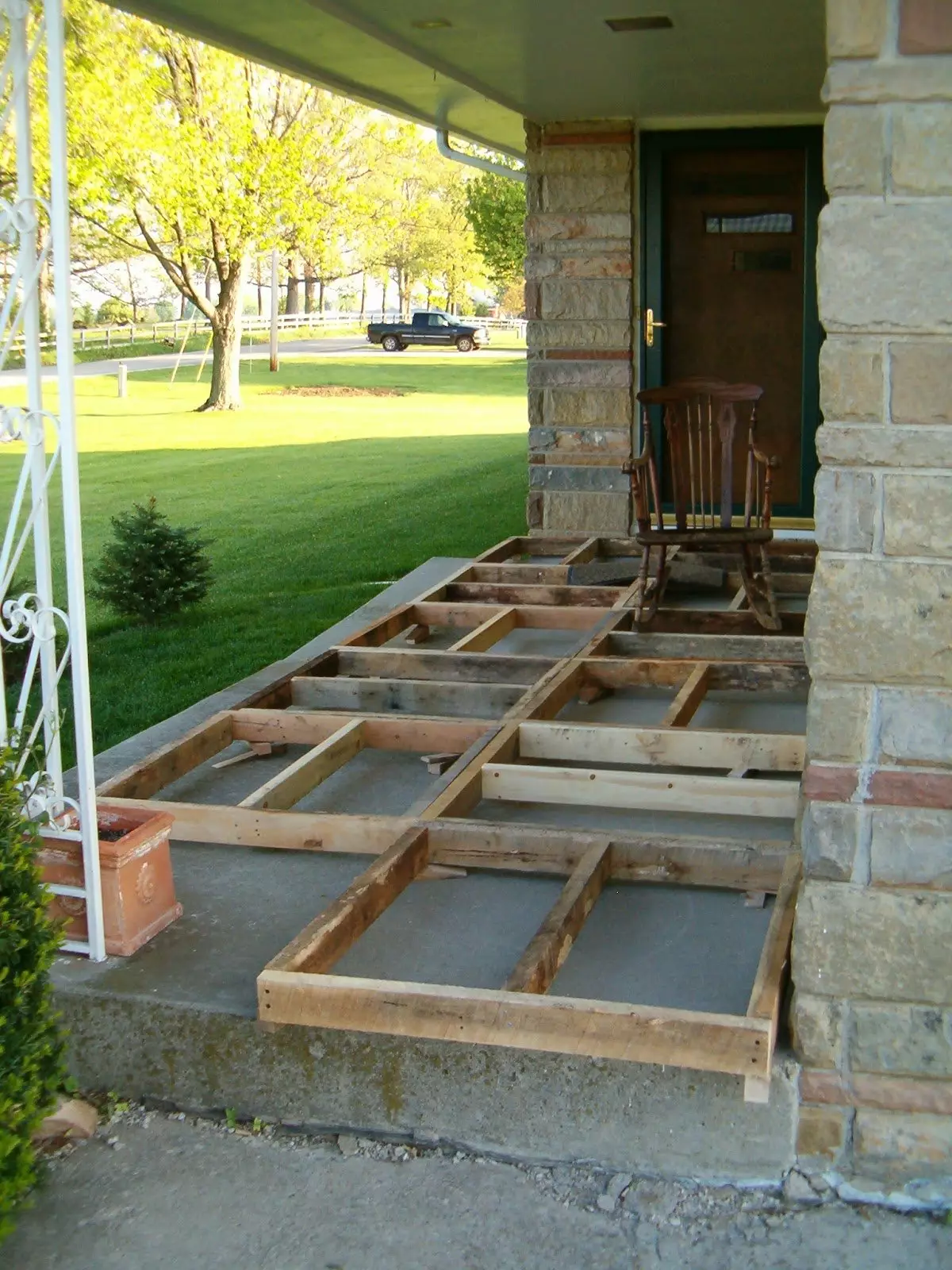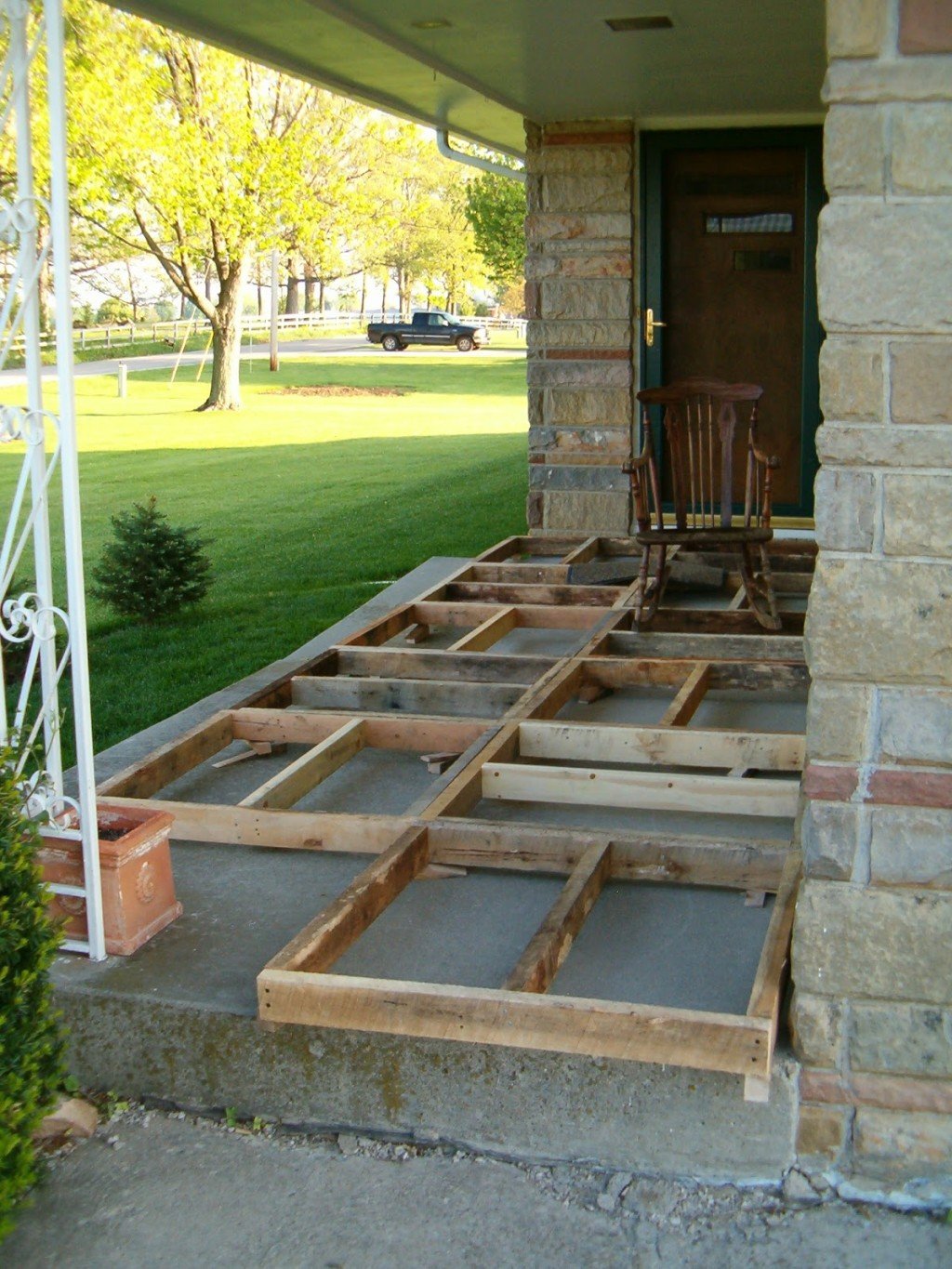 source
Than planed them
The planing process revealed beautiful wood of all kinds – all hard woods, some of them exotic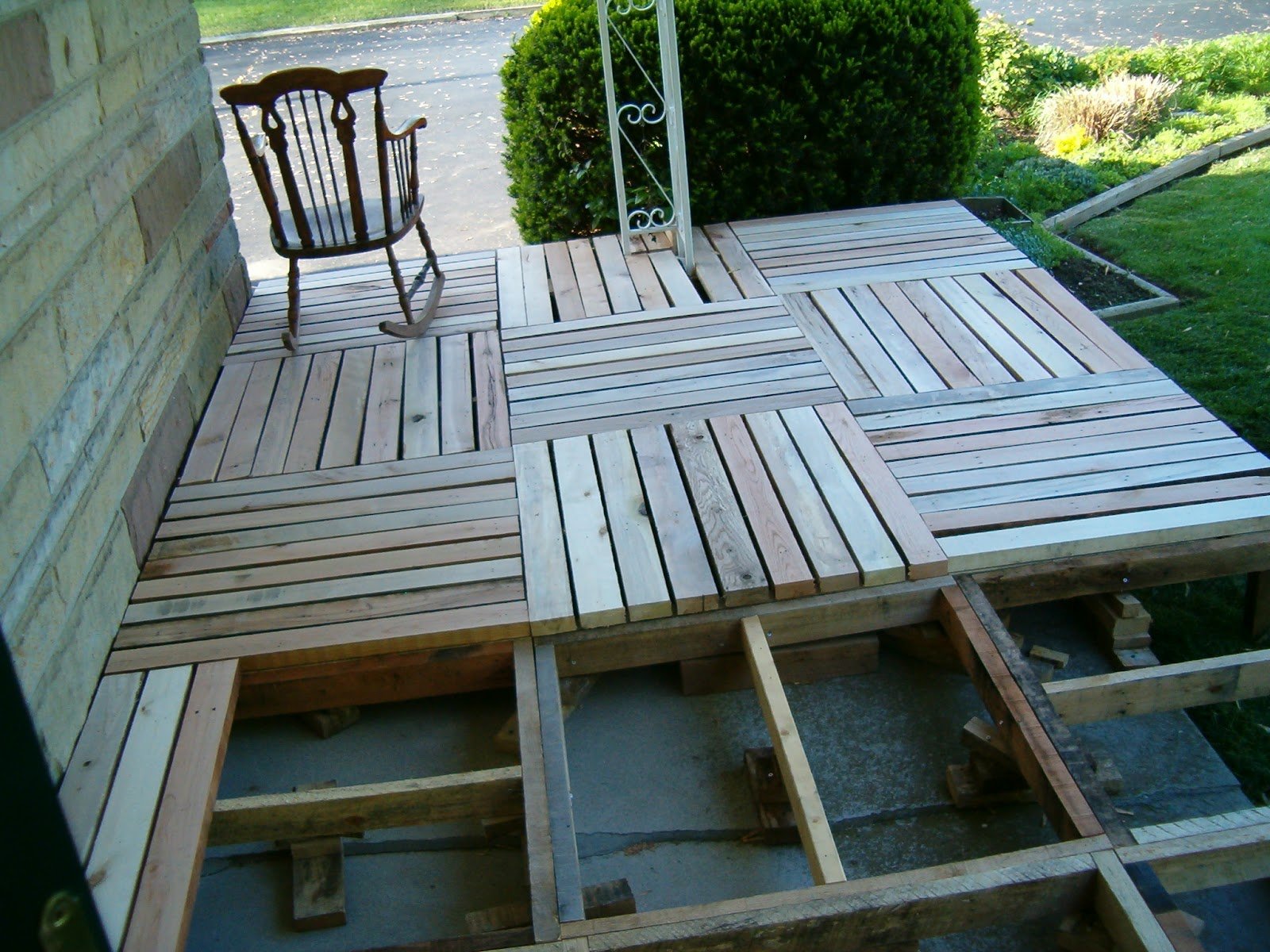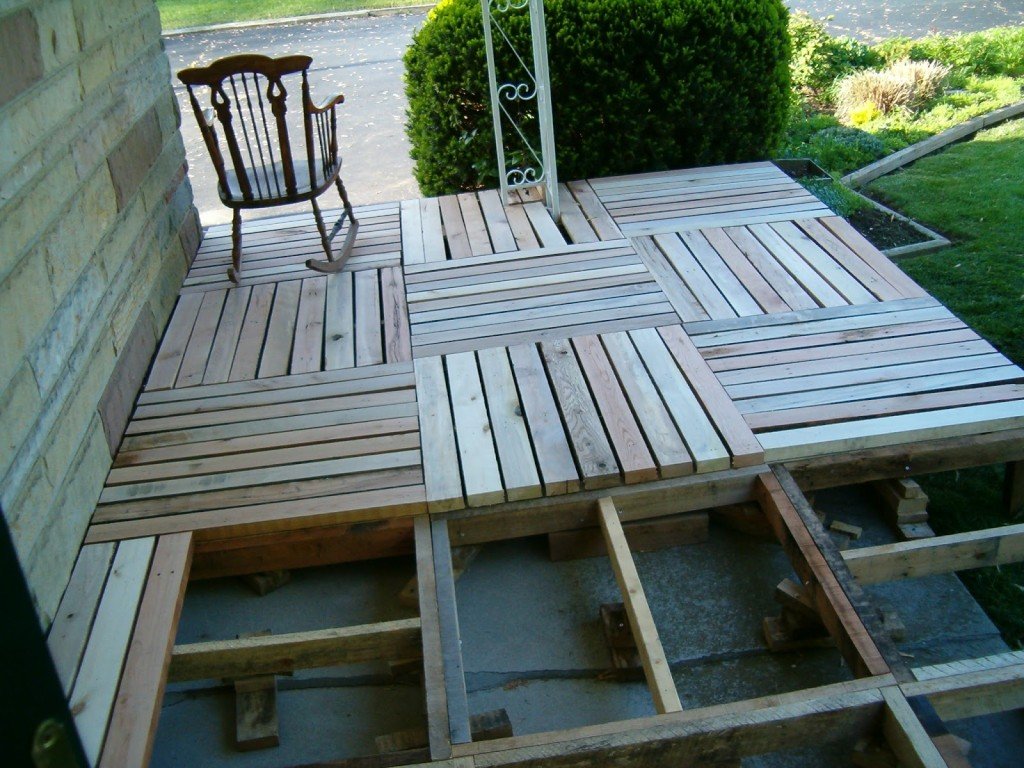 source
Build a 'jig' – a frame to help  get every one of the 36″ squares exactly the same size. They put together 18 36″ squares using that jig, then added support boards to each one, then attached the resultant squares to the porch – leveling as we went.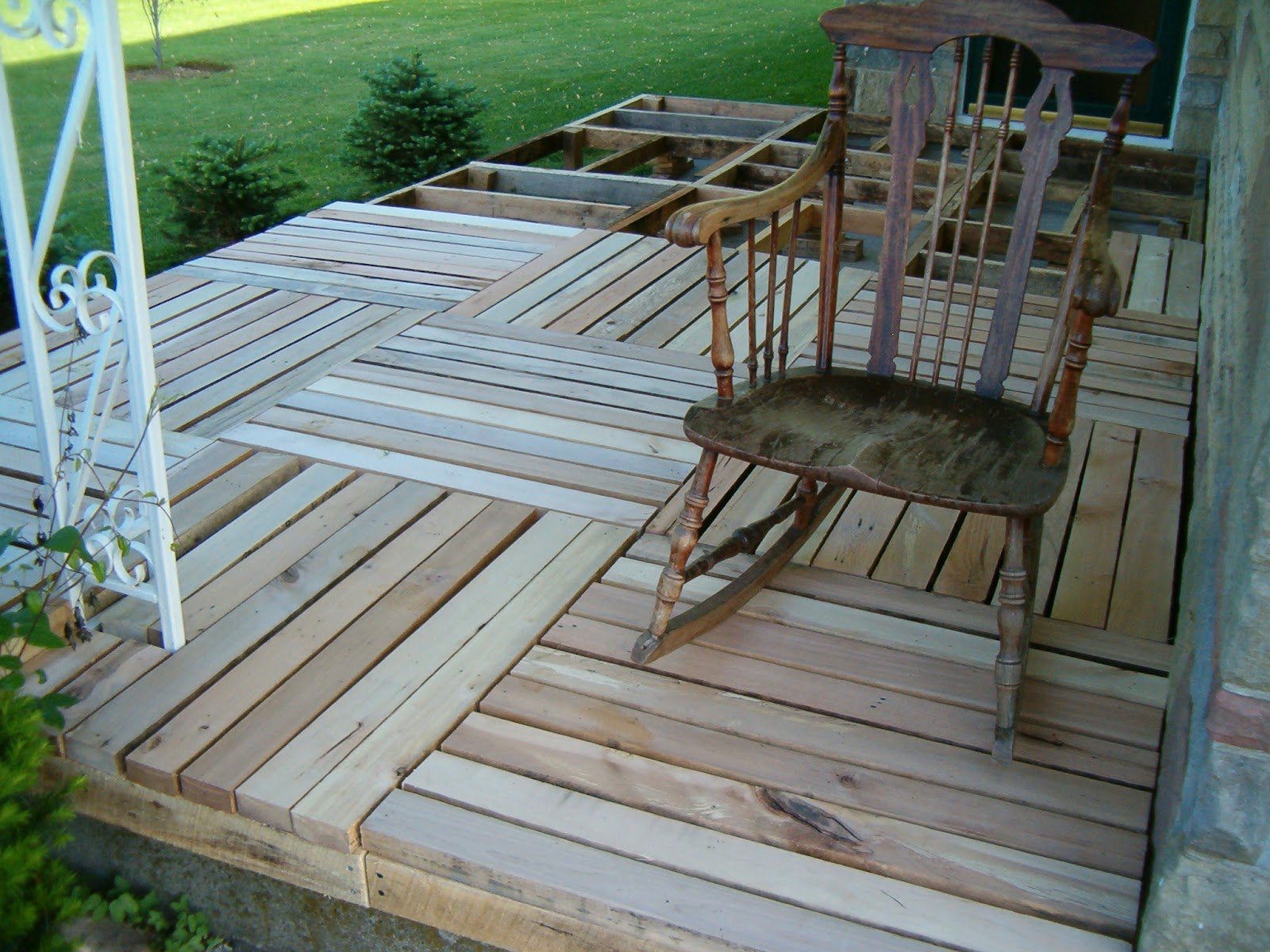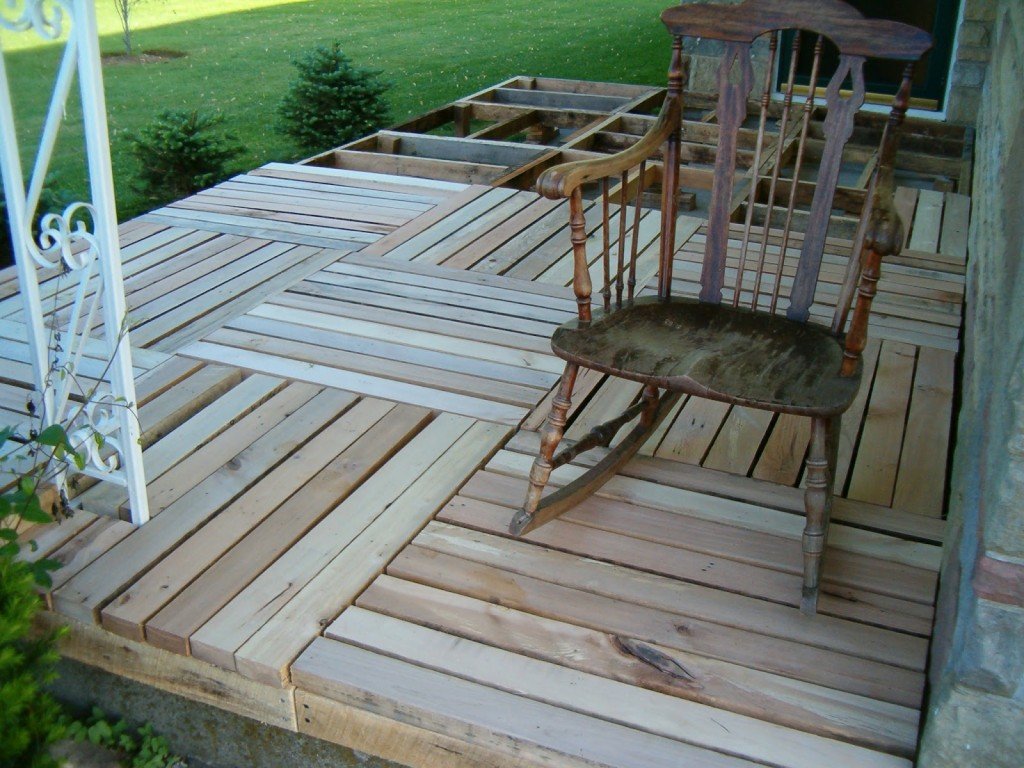 source
Almost Done
Finish the wood with a dark walnut stain
with leftover pallet wood, they built a small deck/step leading up to the front porch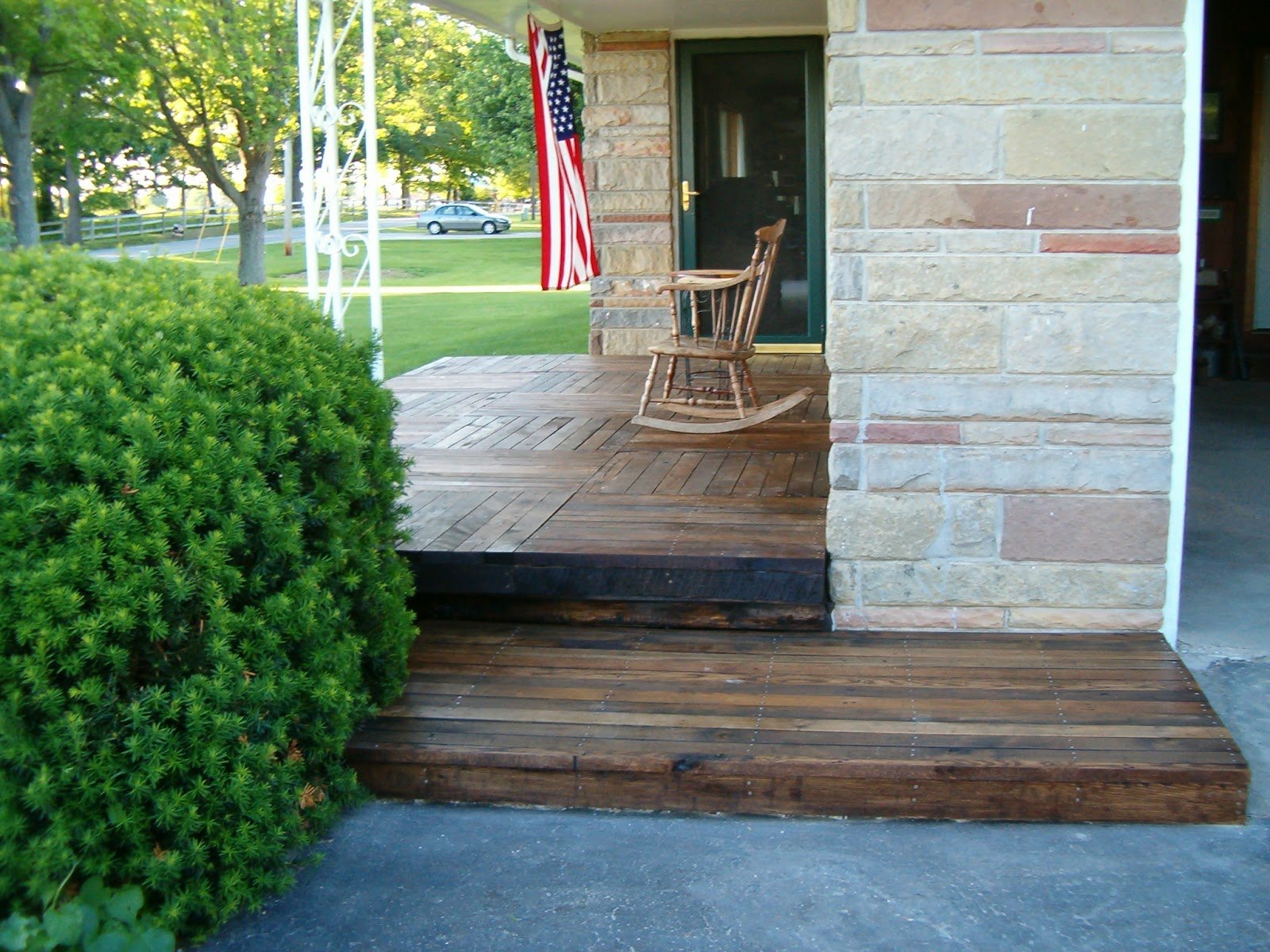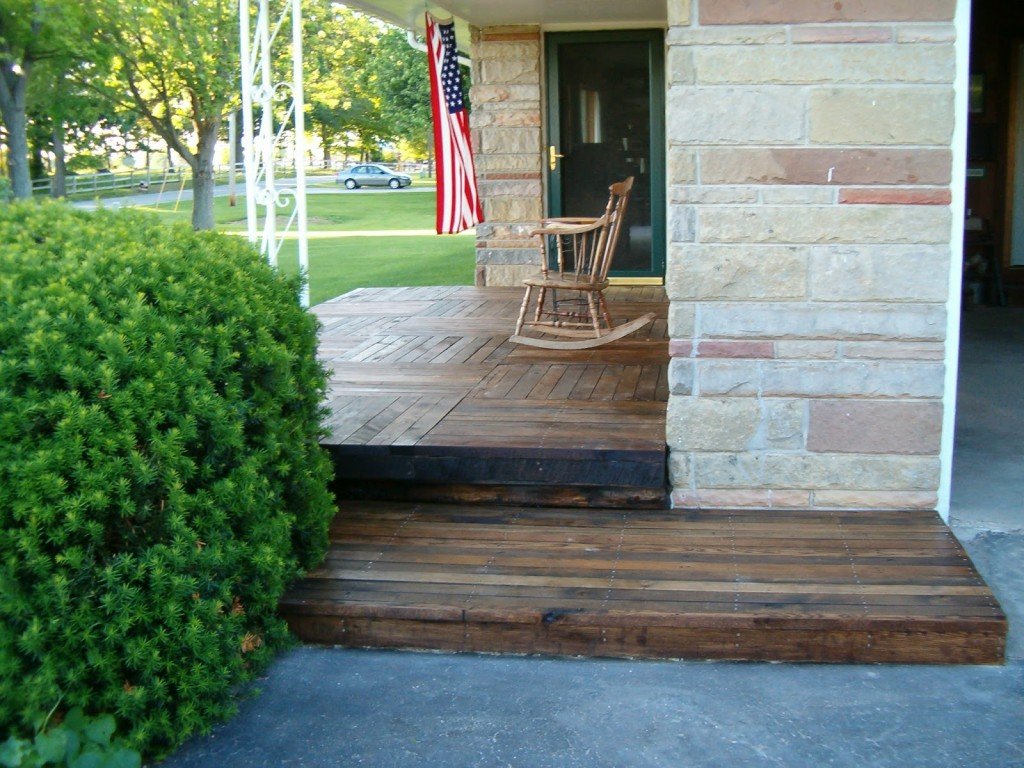 source
And here is the final version