What's the first thing when you think about a party decoration? It's balloons decorations, isn't it? Balloons are a part of every celebration and we often buy them when we want to feel happy and we want to add some cheer to our events. If you are hosting a party soon and you have already started thinking about possible ways of decorations to make it look special, stay tuned. Here you will spot some Fabulous Balloons Decorations That Will Make Your Party Outstanding.
There are so many ways to put lots of them together in combination, so scroll down and don't miss the amazing ideas. It's summertime and a popular theme for your party is the watermelon one or icecream one. In case you are having a baby shower soon, don't miss the ideas as well.
Mermaid Party
A mermaid party is perfect for a summer birthday too, so stick the balloons on the wall and add some fishnet to make them appropriate for the occasion and the theme. There something so spectacular about the contrasting colors that make the whole decoration more than stunning.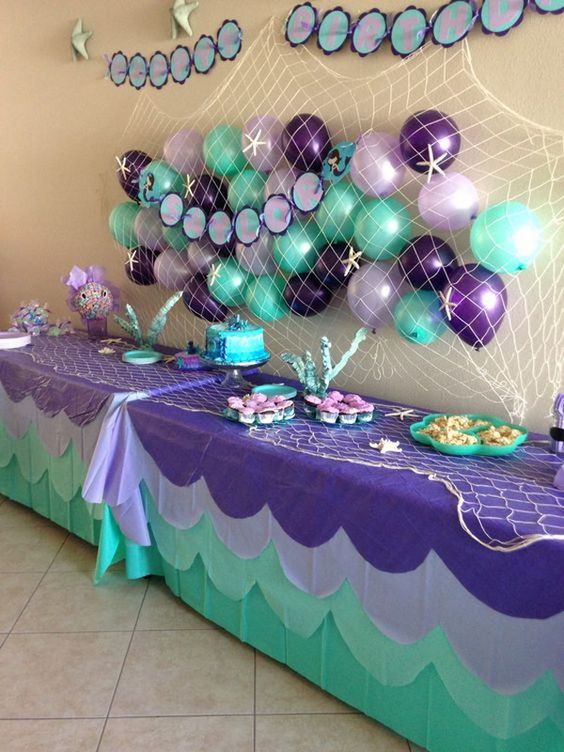 Pathway Decor
Are you having a party in your yard? It's time to decorate the pathways with some balloons. Tie more of them together and then add them to sticks. Put them in the ground and you will have your party setting ready. If you have lots of balloons, I advise you to start on time or ask someone to help you.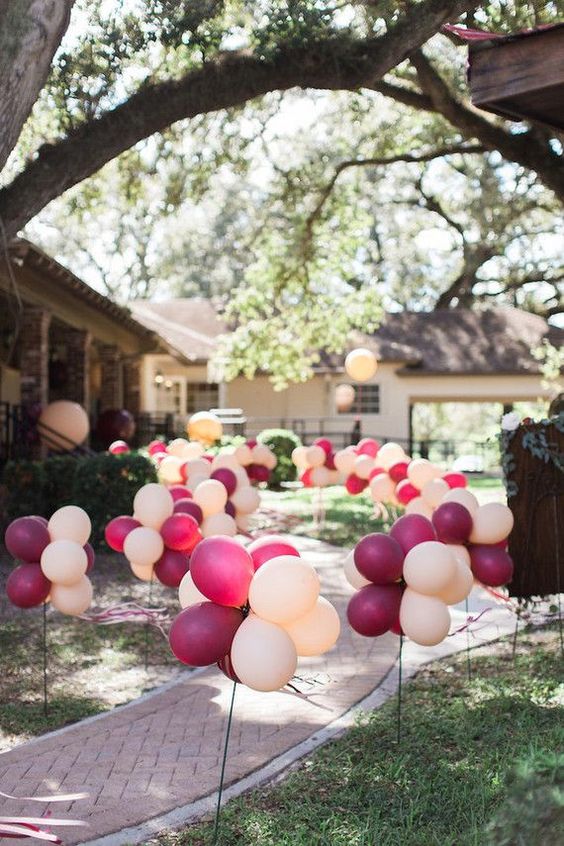 Pop Corn Party
Are you having a popcorn party? Here's a decoration that managed to fascinate me immediately. It's so cool and unique, and it doesn't require much effort either. Would you like to recreate it?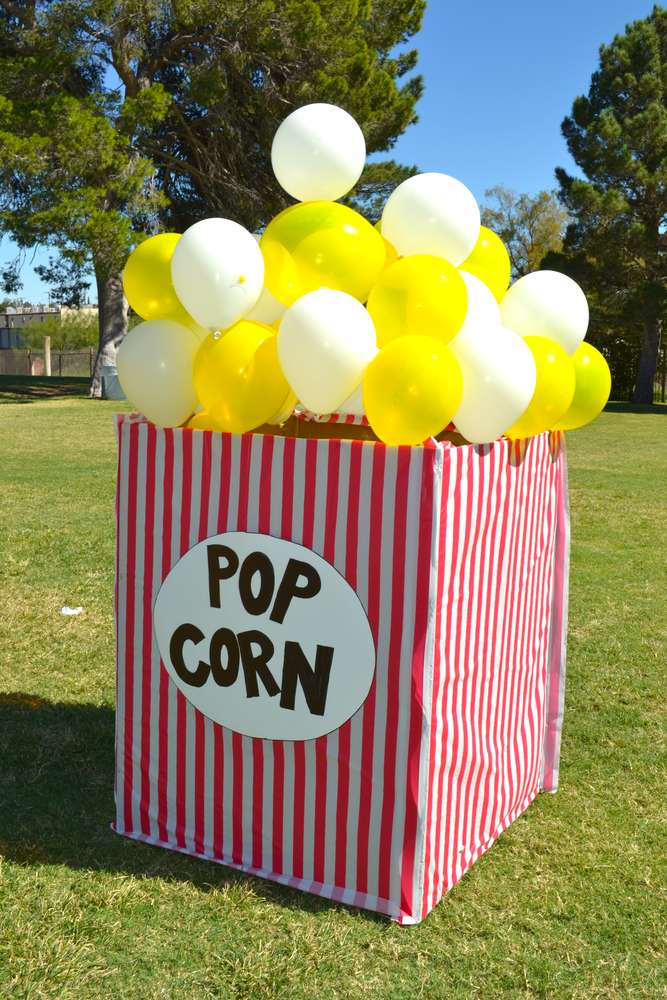 Strawberry Party
Sometimes you don't have to do much to turn a simple balloon into a spectacular decoration. Is your kid asking for a strawberry birthday theme? Get some pink balloons and a marker pen, and you will quickly have your strawberry decoration on the table. Don't miss to add the paper green leaves on top.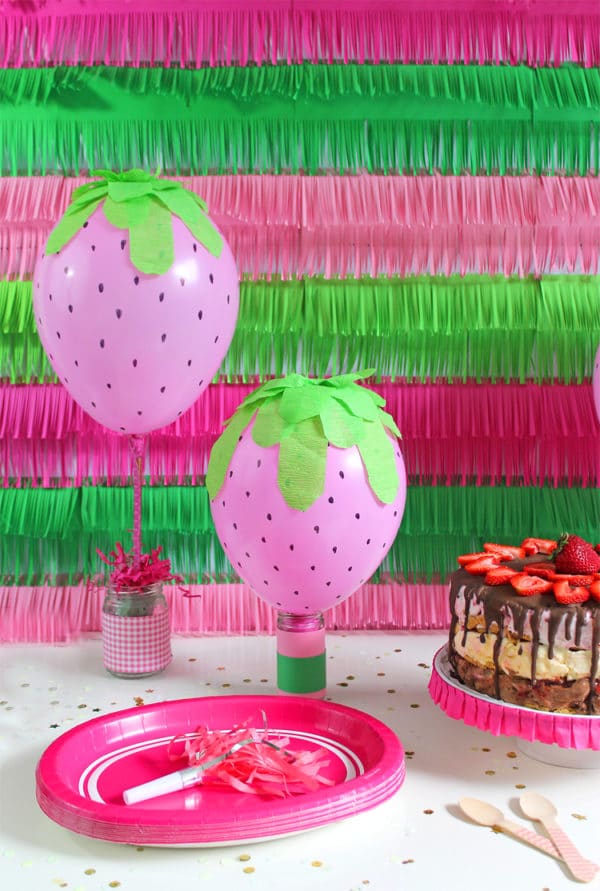 Ceiling Decor
Have you ever attended a party where the balloons are on the ceiling rather than on the floor? It's a pretty cool idea that will make your party one of a kind. To achieve this look you may need to get helium balloons or stick the balloons on the ceiling by using tape. The second option may be more affordable but harder to make. What's your preference?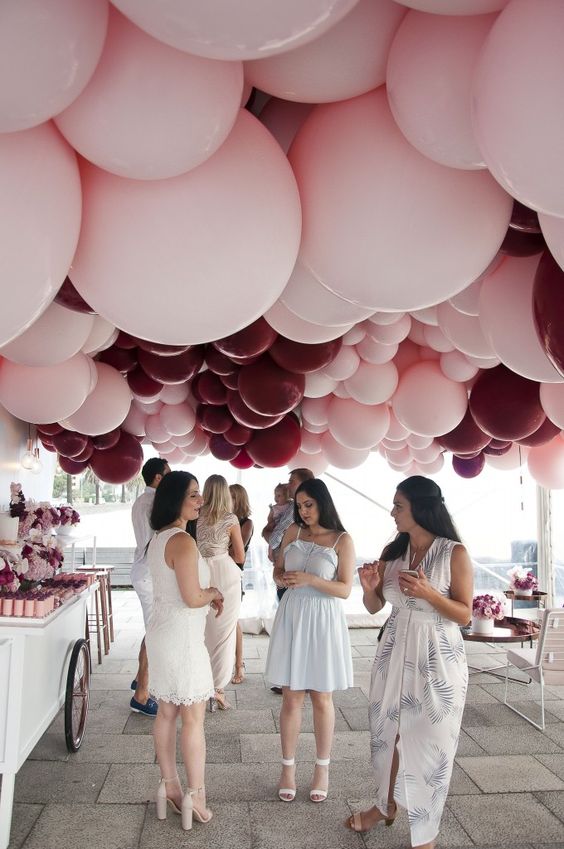 Unicorn Party
Here's another way to add balloons to your party! Get cardboard and cut a 3D shape of the desired object. Then fill it with tiny balloons. Your kids are going to love the decoration for sure!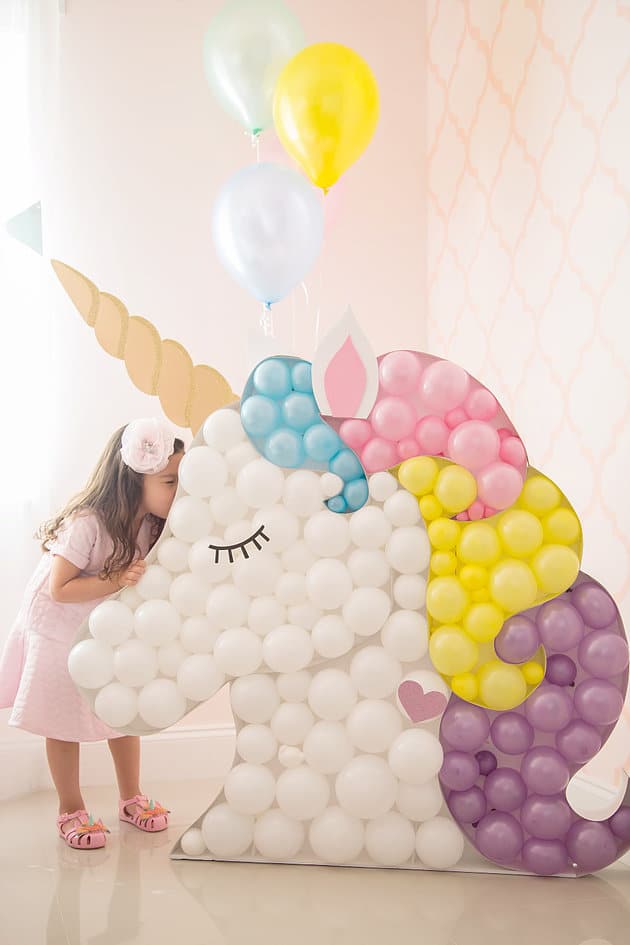 Balloons Arch
Balloons arch decorations never get old and there are so many different ways to make them! You can insert so many other decorations in the arch as well. Do you see how the flowers below make a huge difference?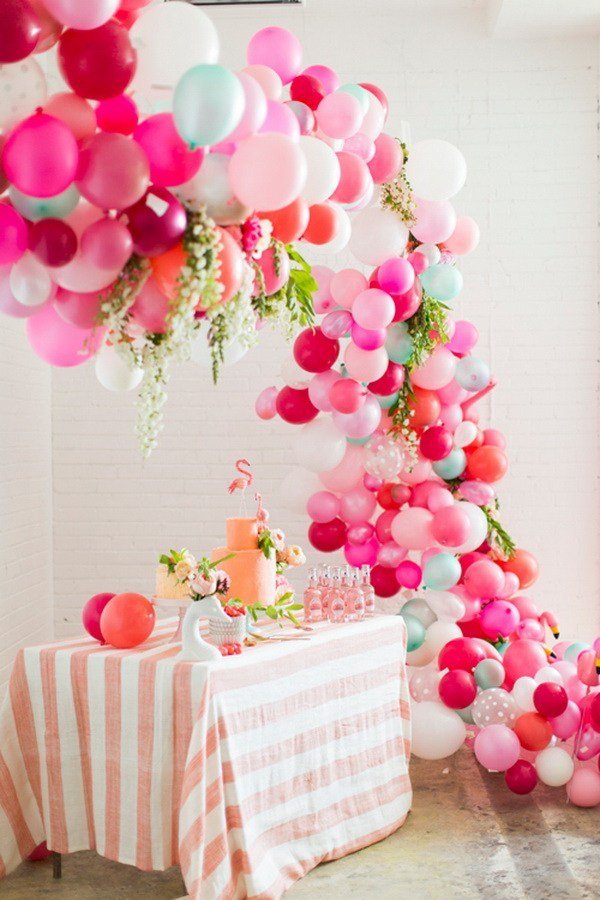 Balloons Covered With Tulle
If you wish to dress up your balloons and make them more festive it's a good idea to add some tulle over them. This is a wonderful way to decorate for your engagement or wedding parties, isn't it?
Balloon In A Balloon
Get some big see-through balloons and add smaller ones into them for an eye-catching decoration. You may need to watch some tutorials on YouTube in order to make them more easily.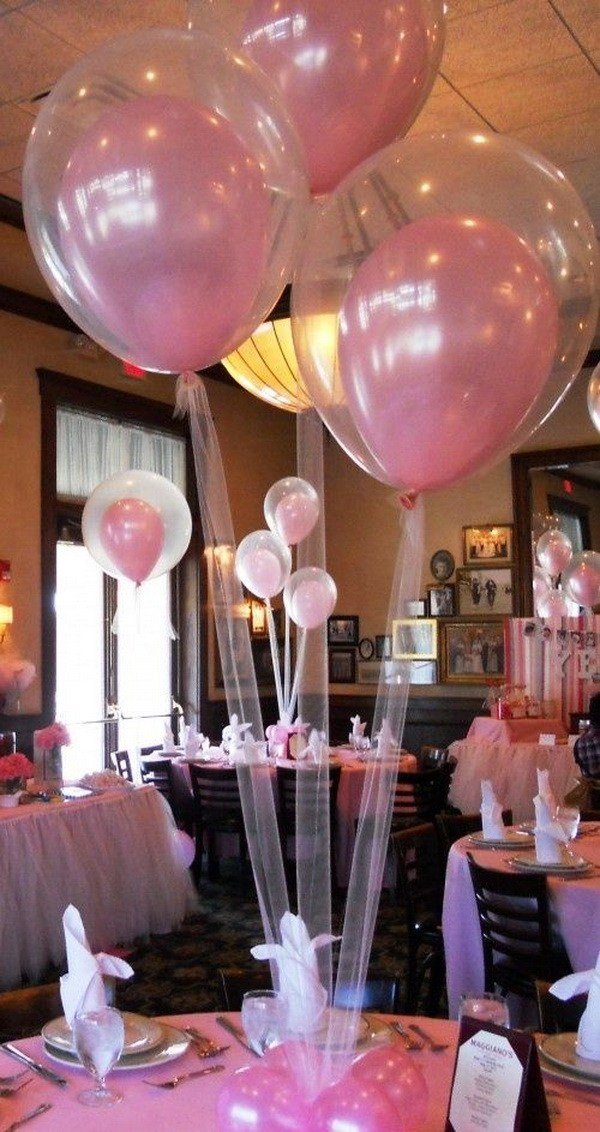 Hot Air Balloon
Balloons can be perfect for table decorations as well, so this hot-air balloon will undoubtedly be a stunning table centerpiece for any celebration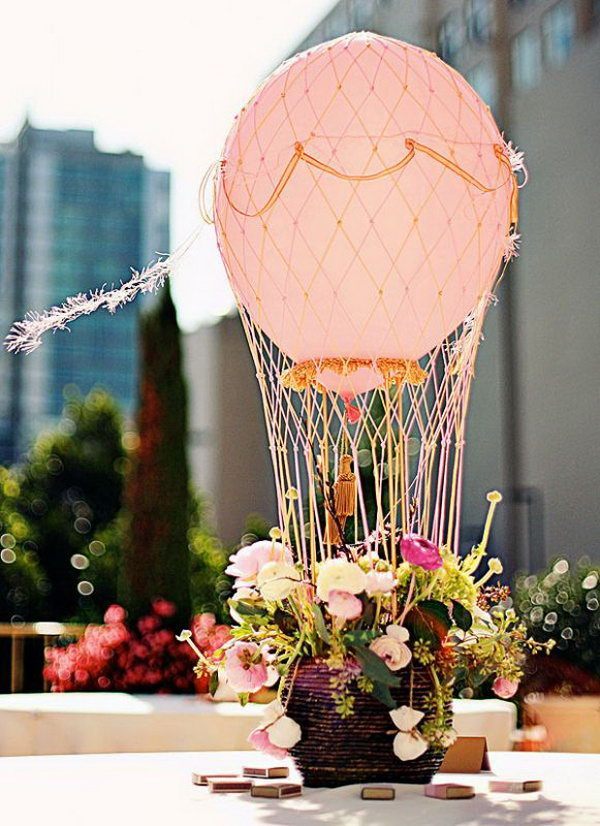 Balloons Backdrop
Every party requires a good backdrop, so if you still haven't found one for your party, you should definitely consider making one with balloons.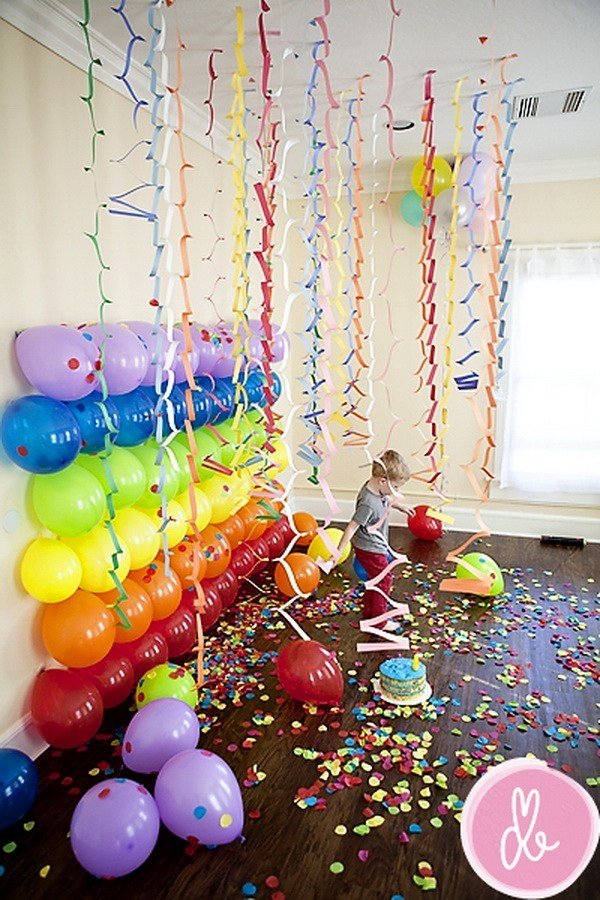 Black And Gold Balloons
Are you about to decorate for an elegant and sophisticated party? The color of the balloons plays a huge role here, so choose yours carefully. Remember that the black and gold balloons are always an ideal choice!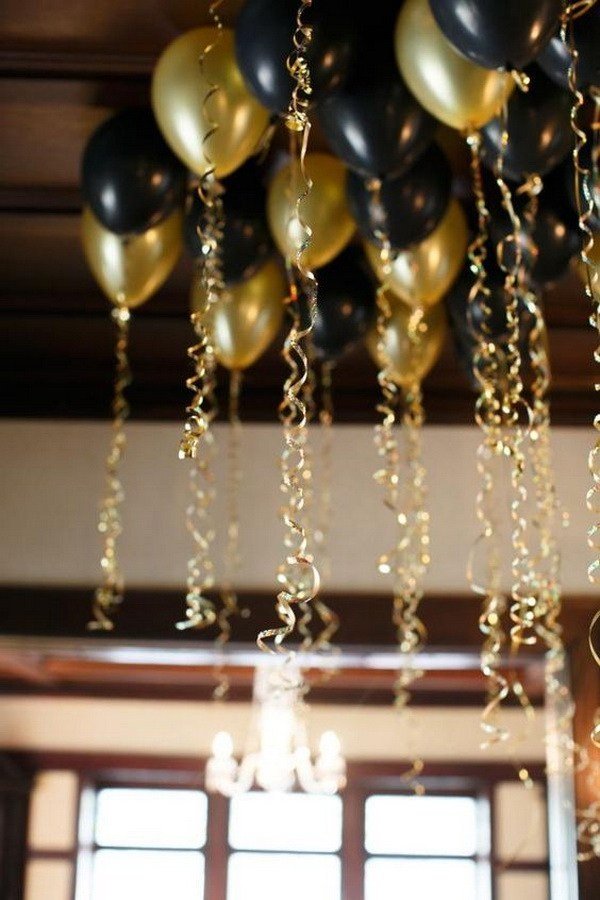 Balloons Rain Drops
What do you say about hanging some rain drops from a white balloon cloud? This may serve you as a room decoration too.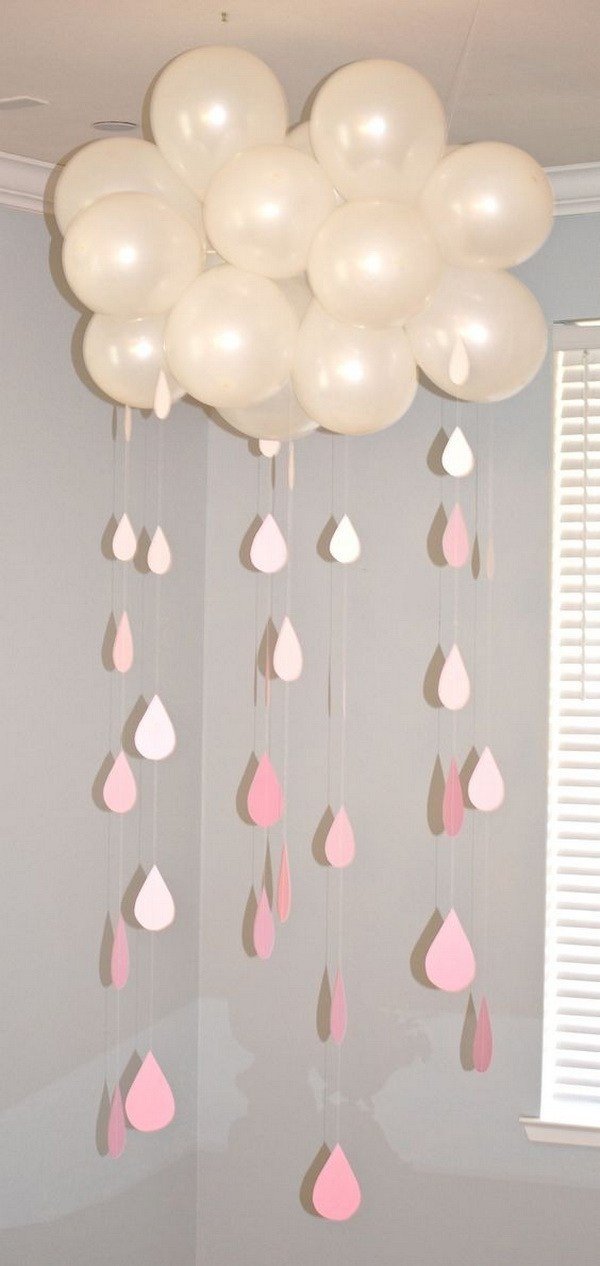 Balloons Filled With Confetti
To make an even bigger statement with balloons, fill them with confetti. They will get a more cheerful, lively, and interesting look. Insert them into flower vases and they will serve you as a great table decoration.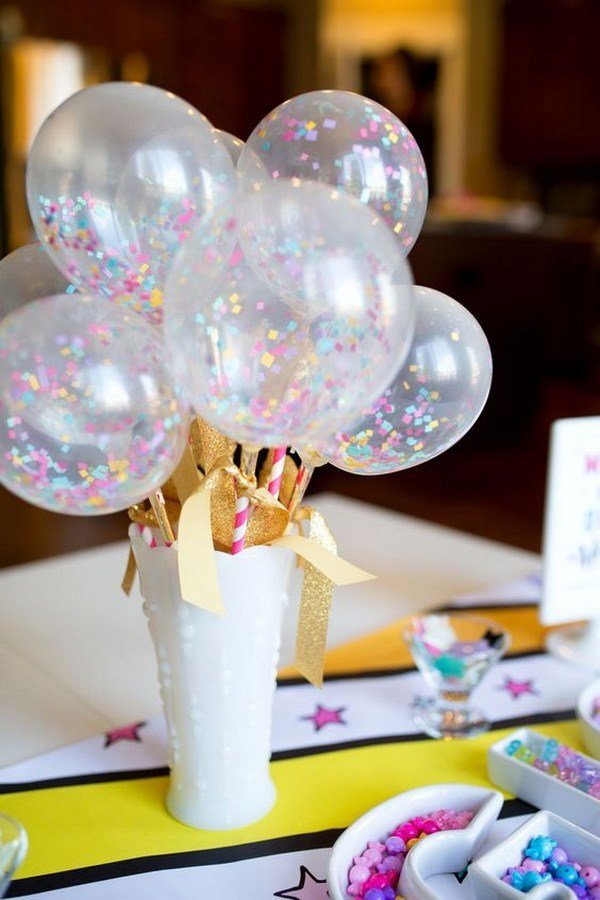 Pom-Pom Balloons
The idea of sticking pom-pom balls to balloons probably hasn't crossed your mind yet, so let this photo serve you as an inspiration.

Have you found the right way to add balloons to your party? I did! These balloons decorations will make every party or event more special, so let's all agree that balloons should be a must for these occasions!