According to me the summer parties are the best ones ever! Do you share the same opinion as mine? Are you impatiently waiting for your summer party to come and you are super excited to choose the decorations that will make it just perfect? A party is more fun when it's themed, so I suggest you to choose a theme for yours asap! Are you wondering what's the best theme for summer? Well, a watermelon party is the real deal these hot days! Watermelons are true representatives of summer, so this makes them more than great when it comes to picking a theme for your summer party. These Watermelon Party Decorations That Are Just Awesome For Your Summer Party will amaze you. If you don't know how to skin a watermelon, don't miss the tutorial.You will probably wonder how to cool all of those drinks, so click here! I hope you will have a wonderful party, so make your picks from the ideas below and make it memorable!
Windsock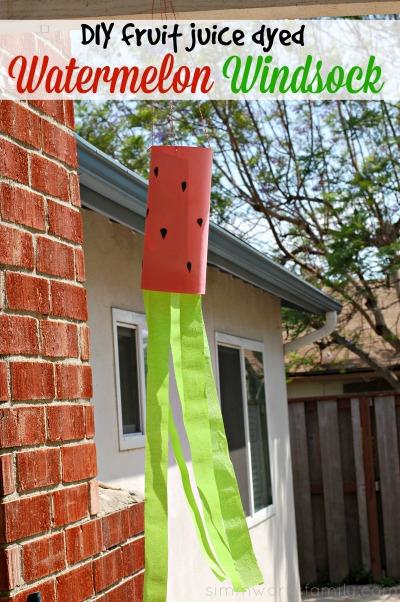 Garland
To make this garland you will need some thread, some doilies and paint. If you don't feel like painting you can always print the watermelons and stick them to the doilies.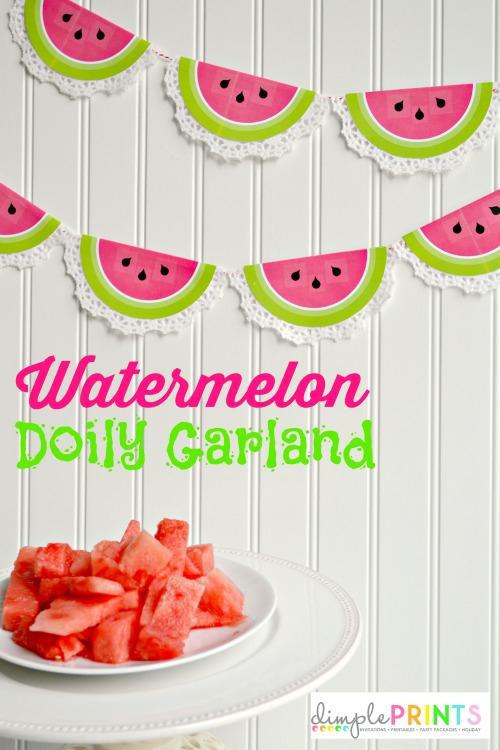 Bowl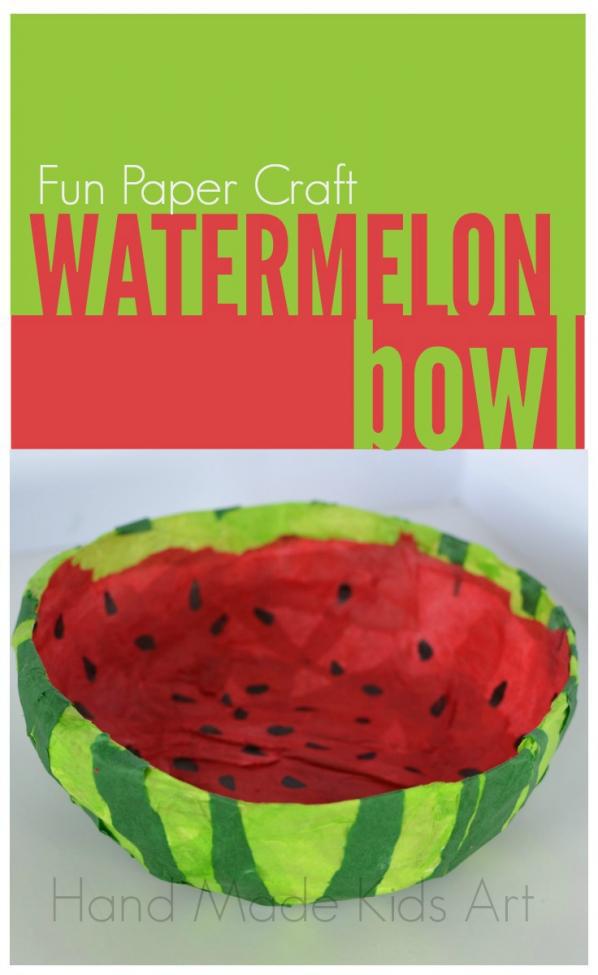 Candles
Candles will help you set the tone at the party, so why don't you make these amazing watermelon ones?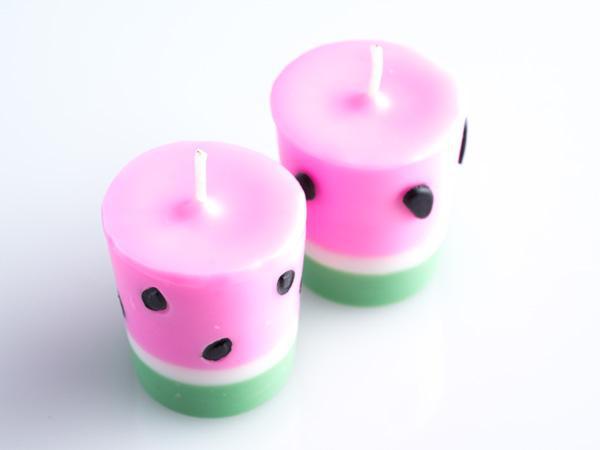 Piñata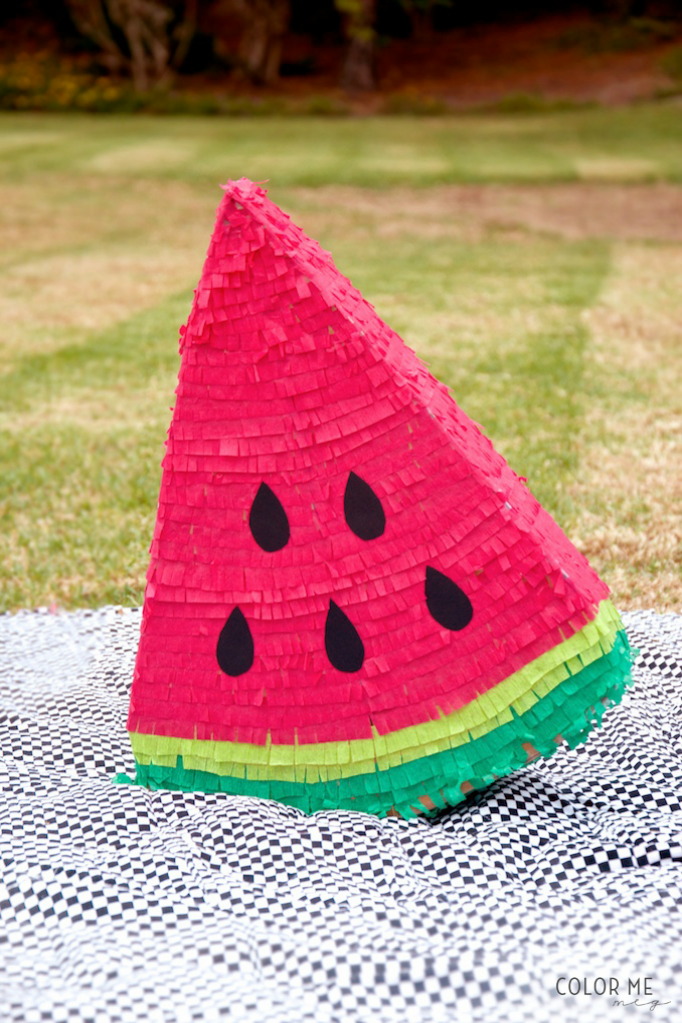 Balloons
Is there someone who doesn't like these balloons in the watermelon theme? To make them more playful make sure you blow them in different sizes. This is the key to a more interesting look!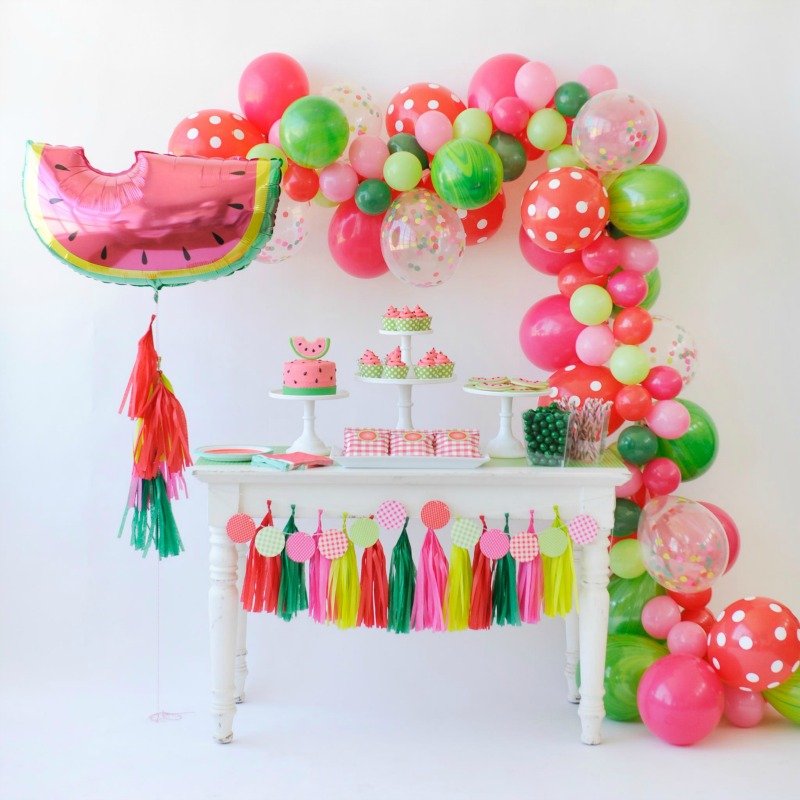 Wreath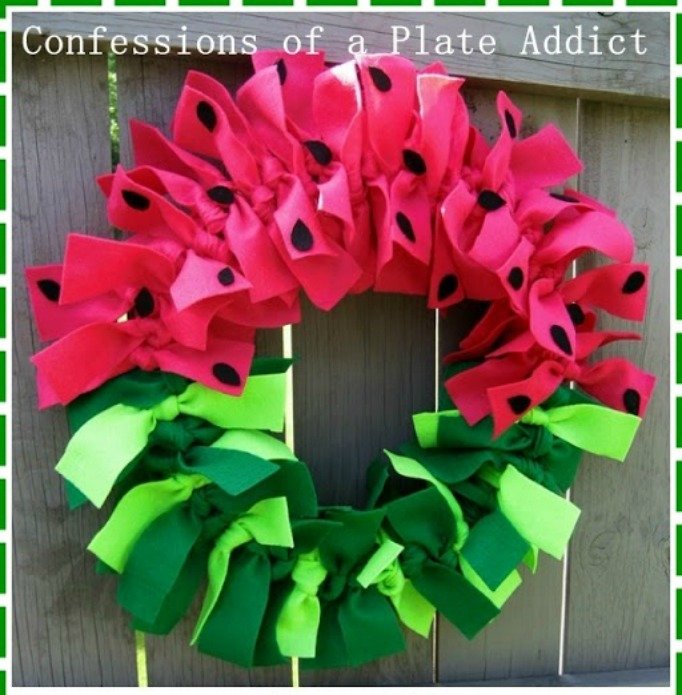 Watermelon Food
Serving watermelon at your watermelon-themed party is a must! Everyone will enjoy eating it cause it's a super refreshing food for the hot summer days!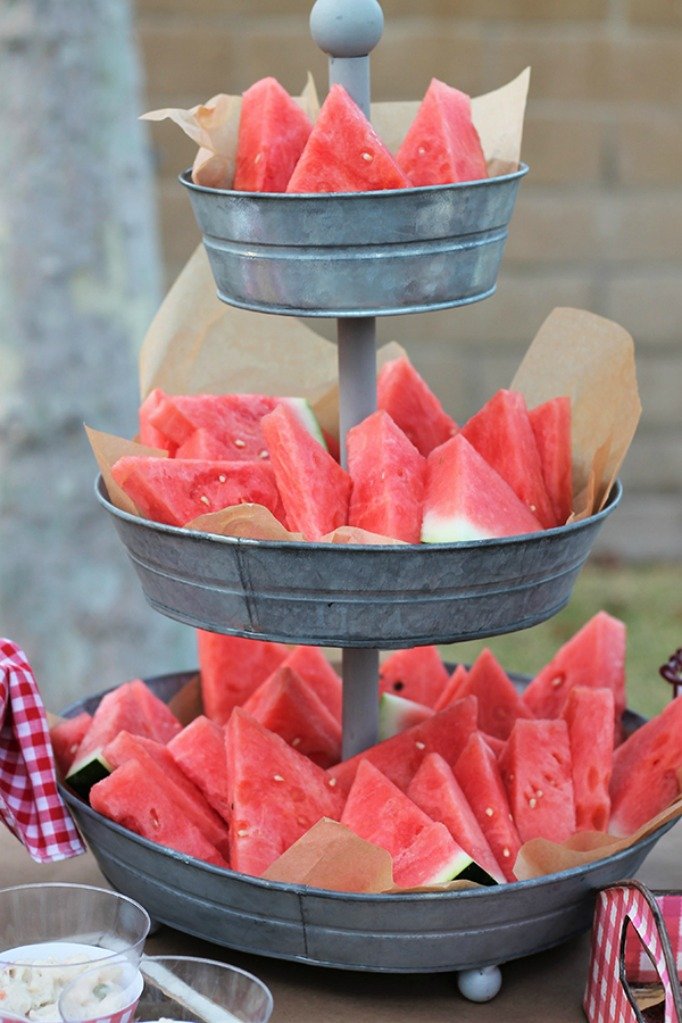 Pom Poms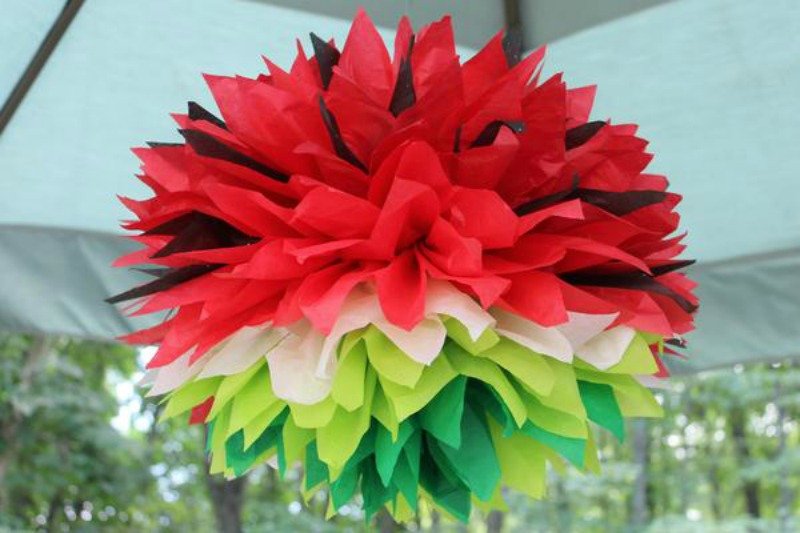 Flower Holder
I'm just in love with this watermelon flower holder, and the tutorial that I have shared in this article will help you skin the watermelon and turn the shells into some lovely flower vases.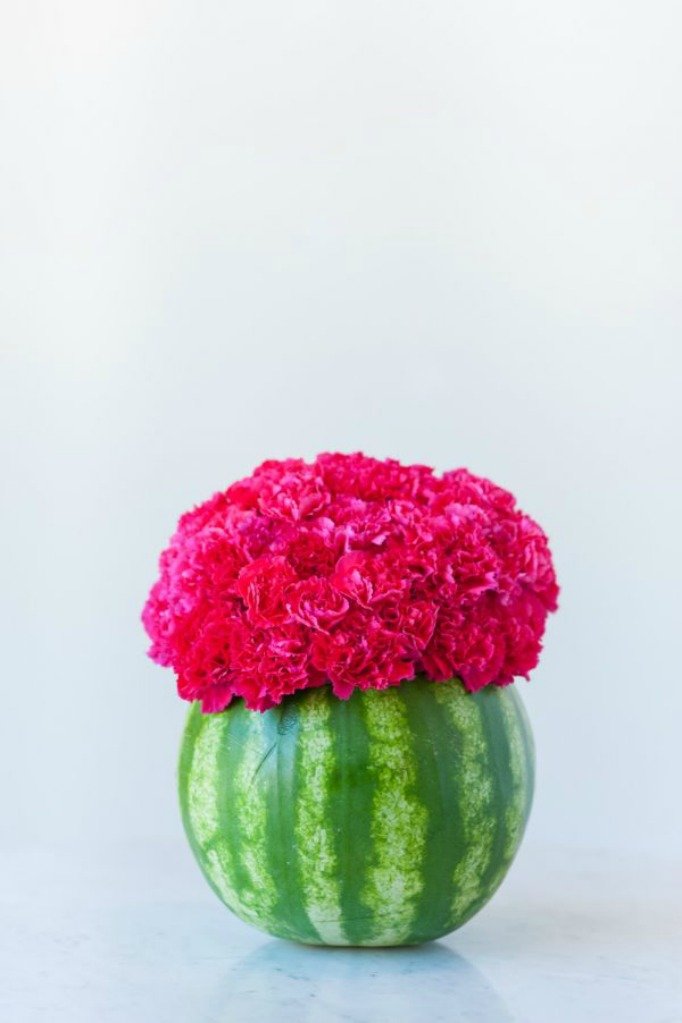 Utensils Holder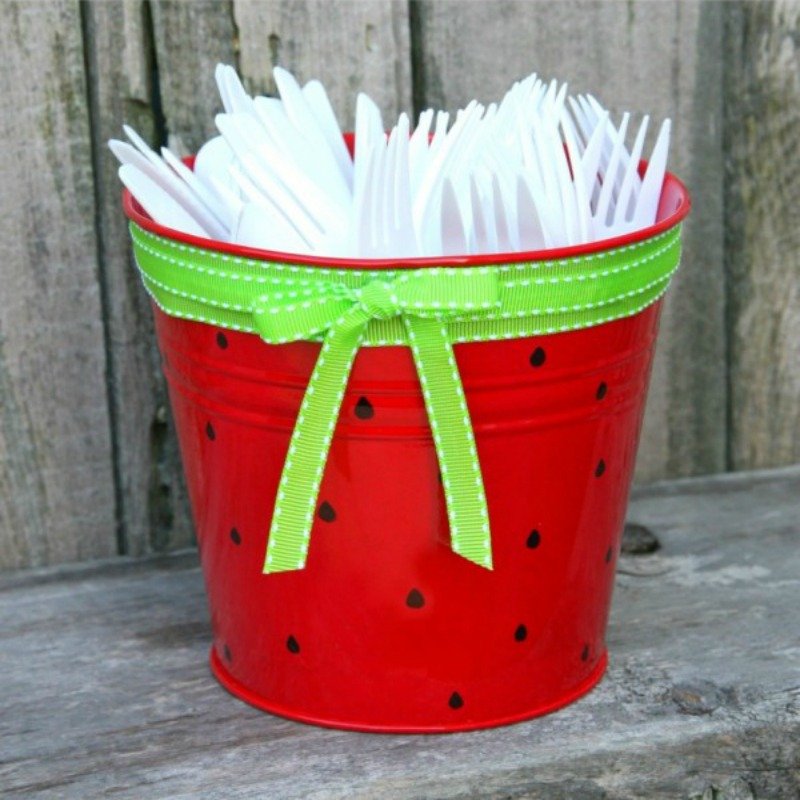 Jars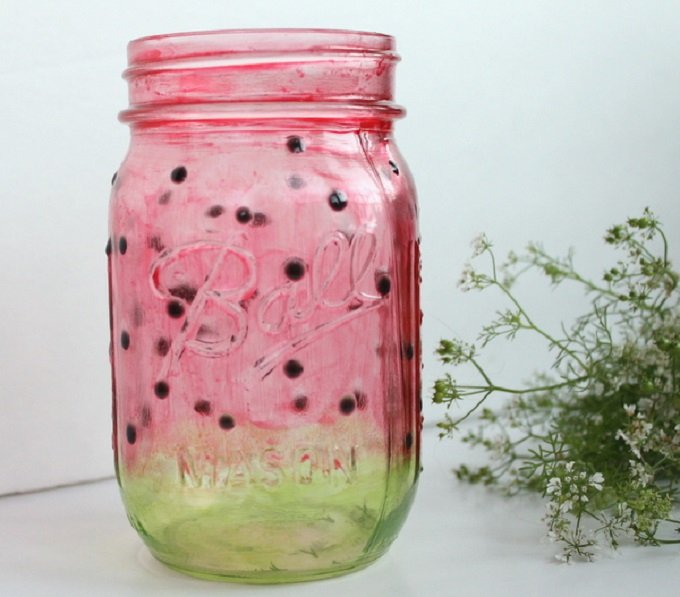 Napkins
Use some fabric paint to turn the boring and dull napkins into an interesting piece of art.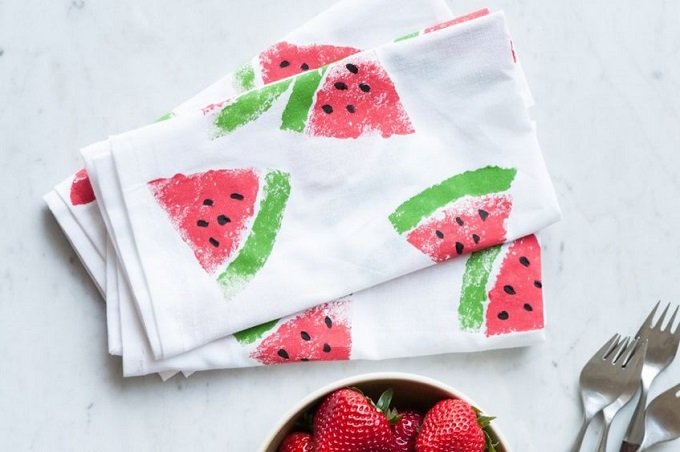 Balloon
A black sharpie will turn the ordinary red balloon into a sweet watermelon one, so don't worry if you can't find watermelon balloons in the store cause now you know how to make them on your own with ease.