Are you finishing high school this year and you are about to start getting ready to celebrate prom? If yes, you are probably looking for some prom dress ideas that will get you looking gorgeous for the big night. Everyone wants to be the prom queen and if this is your wish too don't miss the photos below. Here I have collected for you some of the most amazing long gowns on the internet that are ideal for your special event.
The designs and the colors are more than splendid and I'm sure that you are going to love them all. You may even find it hard to pick a favorite though cause they are all stunning. Scroll down through this article and check out the Fabulous Prom Dress Ideas That Will Make You The Prom Queen Of The Night. You will be in the center of attention and everyone will be complimenting you on your good look for sure!
Long Blue Dress
Glamorous Prom Dress
Do you want to look sweet and gentle? Pick a dress in a neutral hue and add some sparkles to make it look more glamorous and elegant! It's a big celebration, so please don't be modest! You celebrate prom once in your life after all!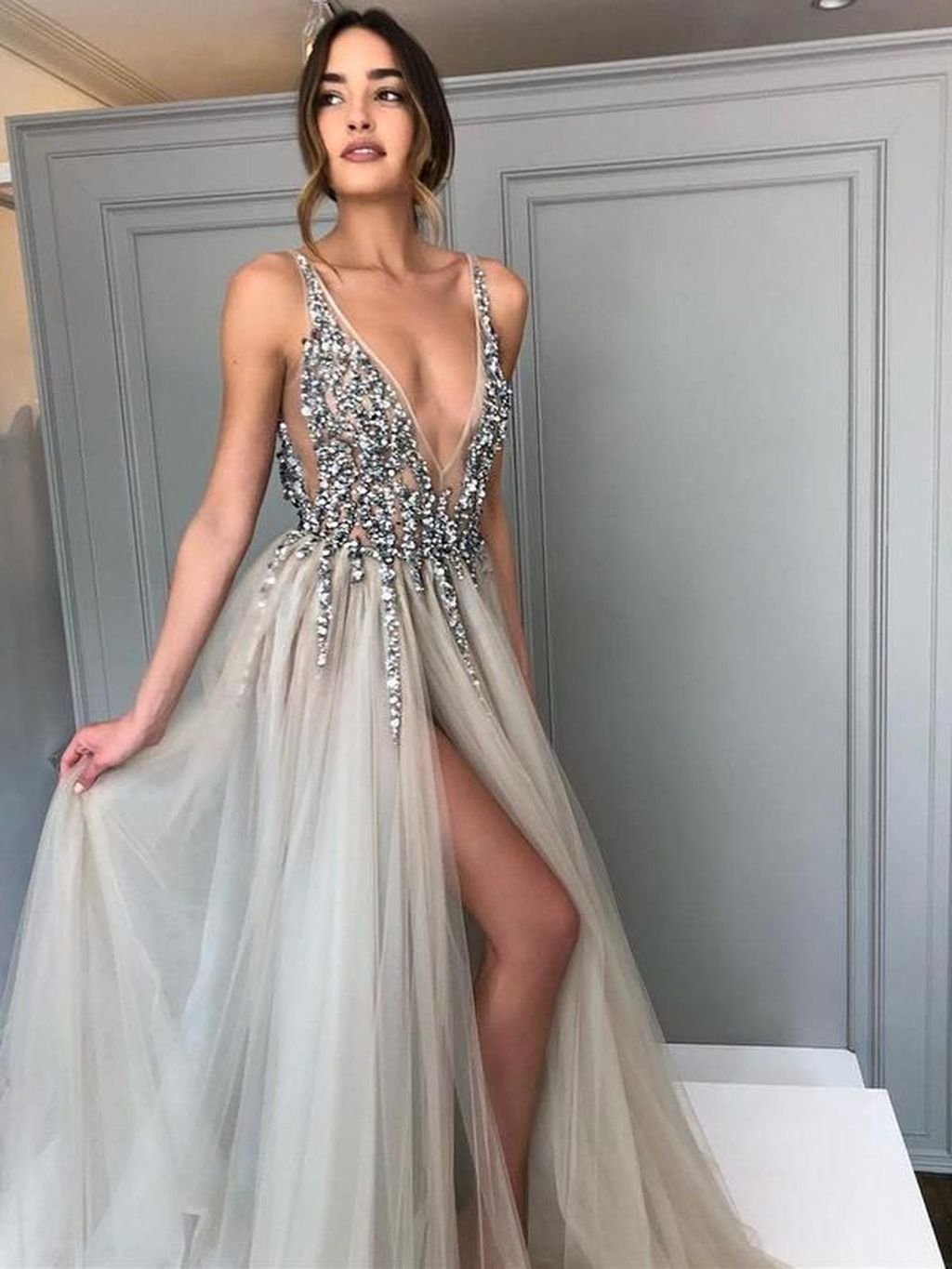 Floral Long Gown
This floral gown is special in its own way. You will definitely not go unnoticed in this one for sure!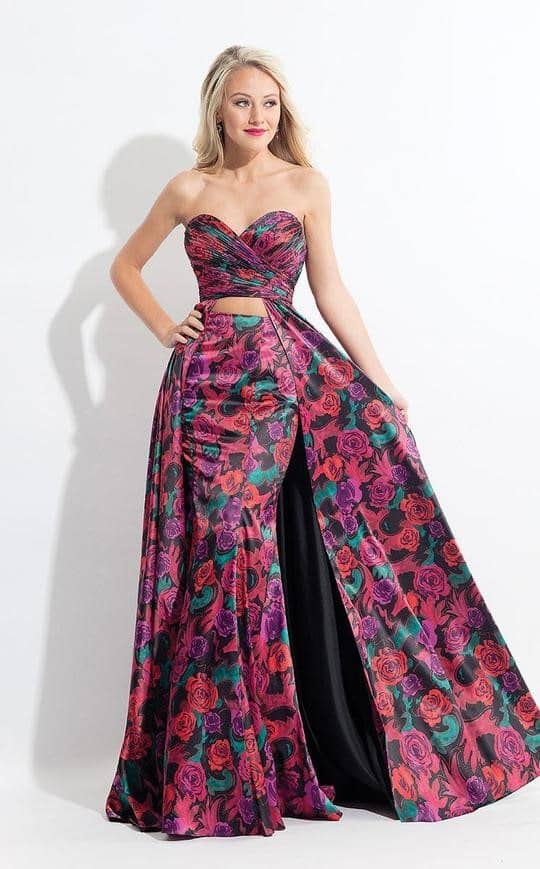 Stunning Prom Dress
Prints are very popular nowadays, so you may consider wearing one for the end of high school. I totally love this dress which looks like a long skirt and a blouse, but it's totally elegant and stylish. The gold belt gives it an extra charm and makes it even more spectacular.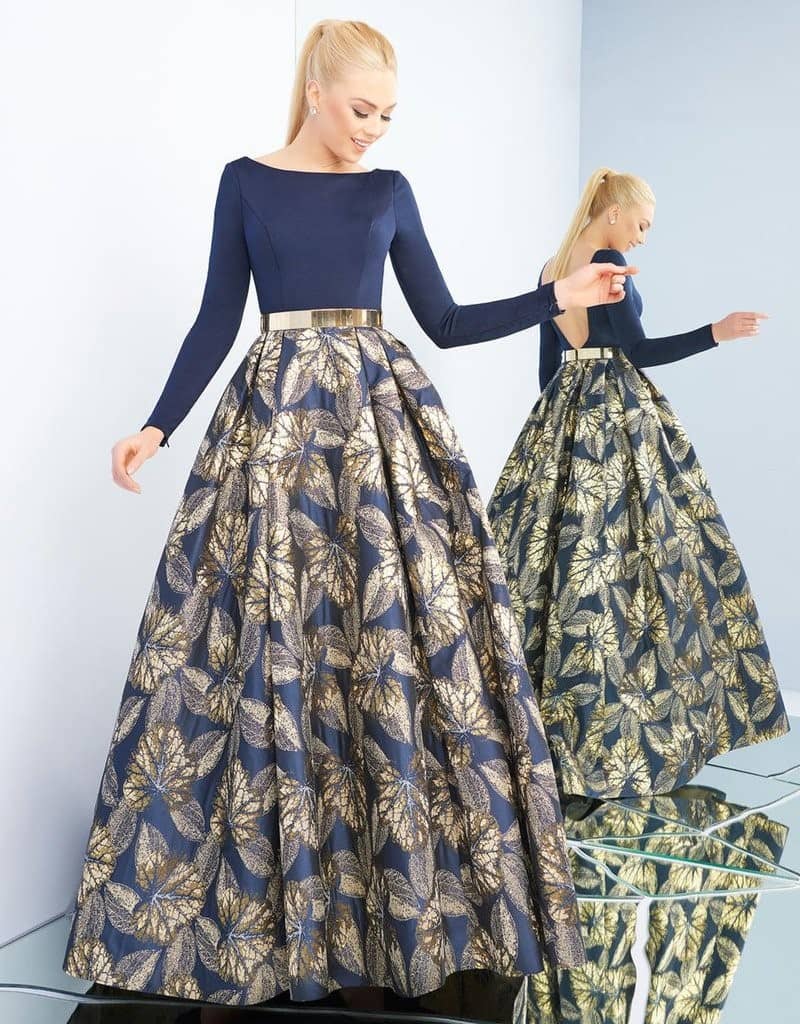 Classy Burgundy Prom Dress
Burgundy is one of my favorite colors but the design of the dress is what makes it eye-catching. Would you like to celebrate prom in this dress? I gladly would!
Nude Dress
If you are not sure what color to go for, nude hues are always the right choice. They look stylish and sophisticated for every occasion and prom is not an exception either.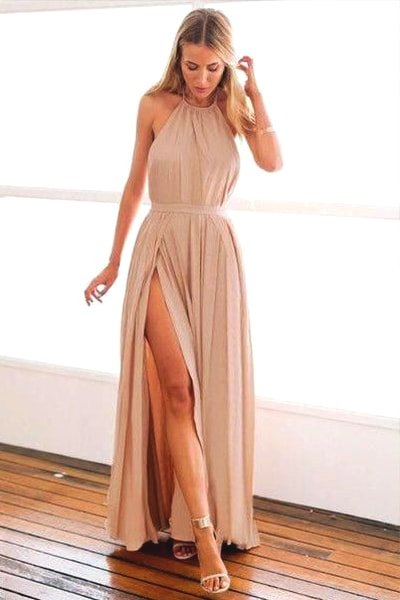 One-Shoulder Prom Dress
There's something so special about the one-shoulder prom dress. The design below is truly spectacular. How do you like it?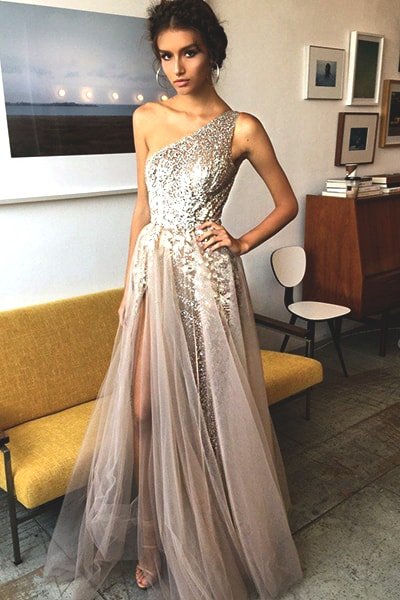 Sparkling Prom Dress
Here comes one of my favorite prom dress design! It's a ball gown that is simple and doesn't have any sequins, sparkles, or prints at all. Its monochromatic design gives it a classy look that never goes out of style. When you will look at your prom photos 10 years later you will be proud of your choice cause this is not a dress that will ever get old-fashioned for sure!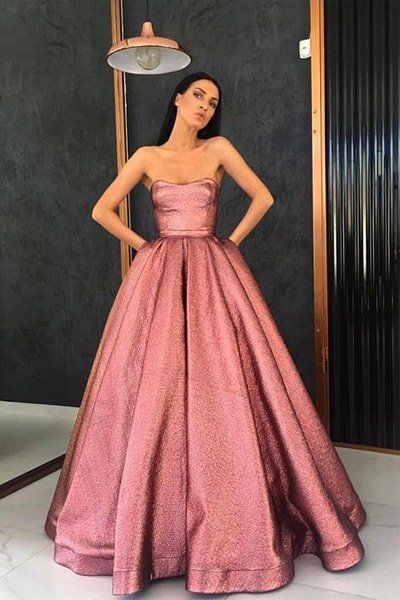 Tulle Prom Gown
The end of spring and the beginning of summer is the perfect timing to wear a floral dress! This is one amazing design that you should definitely have in mind.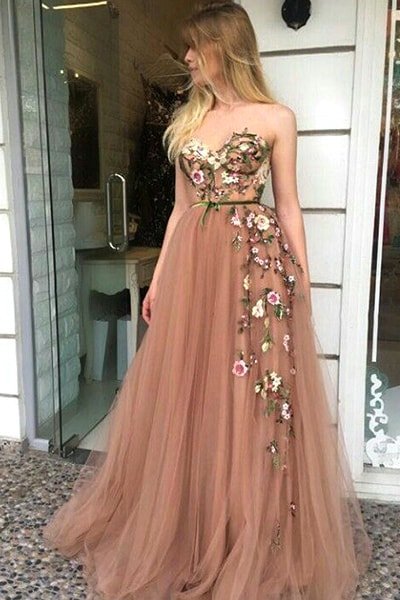 Short Dress
Do you want to wear a short dress cause long ones are not really your thing? You can still look gorgeous in a short gown as well, so don't limit yourselves to the long dresses only.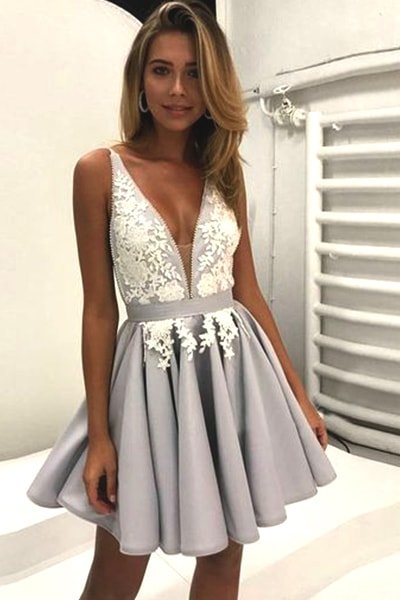 Two-Piece Prom Dress
What do you say about this two-piece prom dress? It's definitely going to make you look unique and you are surely going to stand out from the rest of the crowd. This spectacular dress can be made in different materials and colors, so think about your dream dress and adapt it to this design.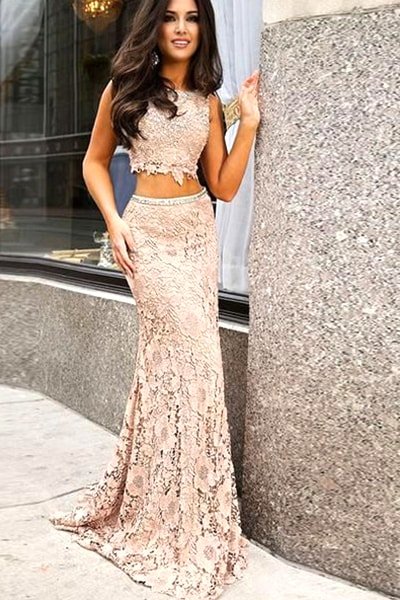 All-Time Classic Black Dress
The black dress is an all-time classic and it never goes out of style. This should be your pick if you want to look elegant, sophisticated, and stylish. The spaghetti straps make it even more outstanding!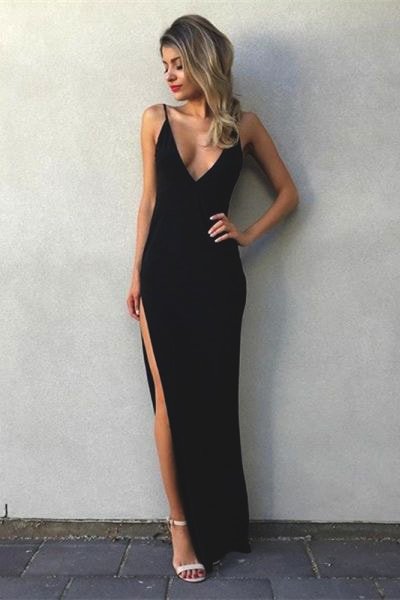 Stunning Blue Gown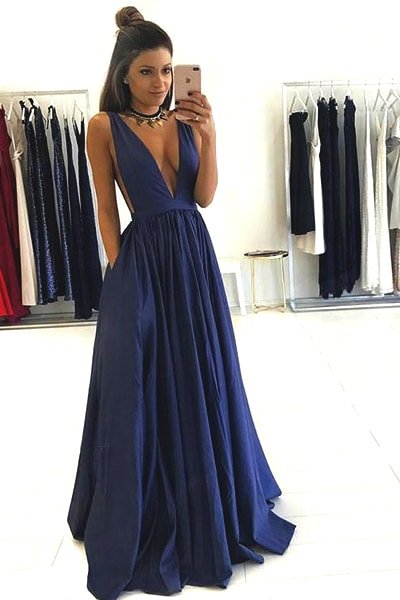 Amazing Prom Dress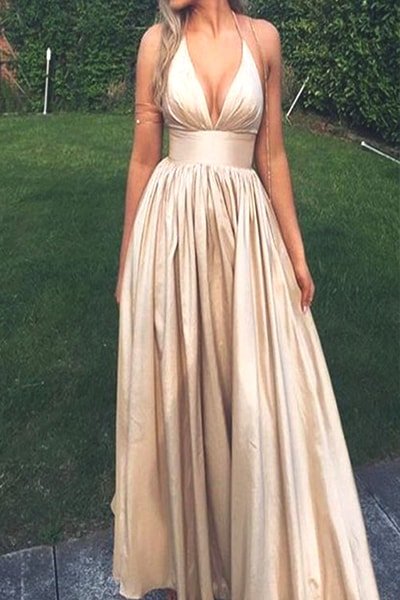 Closure
Have you already made a pick? It doesn't matter which design you choose out of these spectacular prom dress ideas as long as you feel happy and you enjoy the last time that you are all together with your classmates. Prom is a wonderful experience and you should make the best of it in the dress that you like the most.