Although chia seeds are super tiny, they are ultra nutritious and really beneficial for your health and well-being. Do you add this ingredient to your meals on a daily basis? I know that chia pudding is one of the most popular meals which involves these magical seeds, but have you tried incorporating them into your food in other ways? In this article, you will find six interesting and healthy recipes that you should give a try really soon. Check them out!
Hazelnut Granola and Chia Pudding Bowls
Prepare your oat mixture by combining the oats, almonds, hazelnuts, coconut flakes, sunflower and pumpkin seeds, cinnamon, and kosher salt in a big bowl. Then, mix and melt the honey, vanilla, and oil on medium heat. Pour it over the oats and then bake it for 10 minutes in a preheated oven. Stir halfway. Prepare your chia as you usually do, and get it ready for this delicious meal which requires mixing yogurt, vanilla, honey, jam, some granola, and chia of course.
Ingredients:
GRANOLA AND CHIA PUDDING
3 cups old-fashioned oats
½ cup coarsely chopped skin-on hazelnuts or pecans
½ cup skin-on almonds
½ cup unsweetened coconut flakes
¼ cup raw pumpkin seeds (pepitas)
¼ cup raw sunflower seeds
1 Tbsp. ground cinnamon
½ tsp. kosher salt
½ cup honey
¼ cup virgin coconut oil
1 tsp. vanilla extract
½ tsp. flaky sea salt
3 cups brewed rooibos tea, cooled
¾ cup chia seeds
ASSEMBLY
4 cups plain Greek yogurt
2 tsp. honey
½ tsp. vanilla extract
4 Tbsp. apricot jam
Chia seeds (for serving; optional)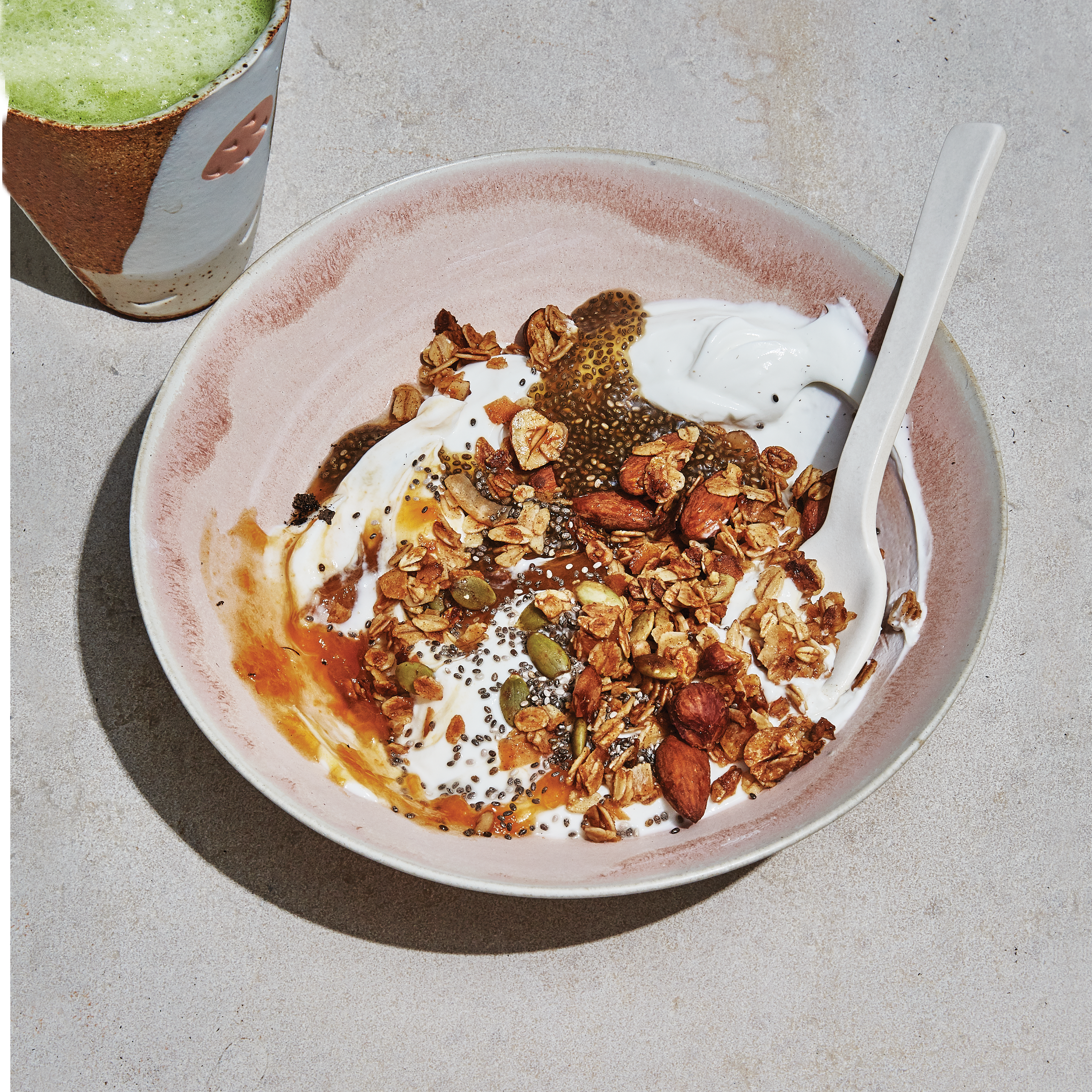 Seedy Oat Crackers
Get the necessary ingredients from the list below and make these delicious crackers which have an impressive combination of colors and stunning texture. First, preheat the oven. Then, mix all of the seeds, and third, stir the wet ingredients in another bowl to combine. Then, just pour the mixture over the oats and stir well. Let it sit for 10 minutes and then transfer it to a baking pan. Use a rolling pan to flatten it. Now, it's ready to bake!
Ingredients:
1 cup old-fashioned oats
¾ cup raw pumpkin seeds (pepitas)
⅓ cup raw sunflower seeds
⅓ cup sesame seeds
3 tablespoons chia seeds
3 tablespoons poppy seeds
1 teaspoon kosher salt
1 tablespoon plus 1 teaspoon vegetable oil
1 tablespoon pure maple syrup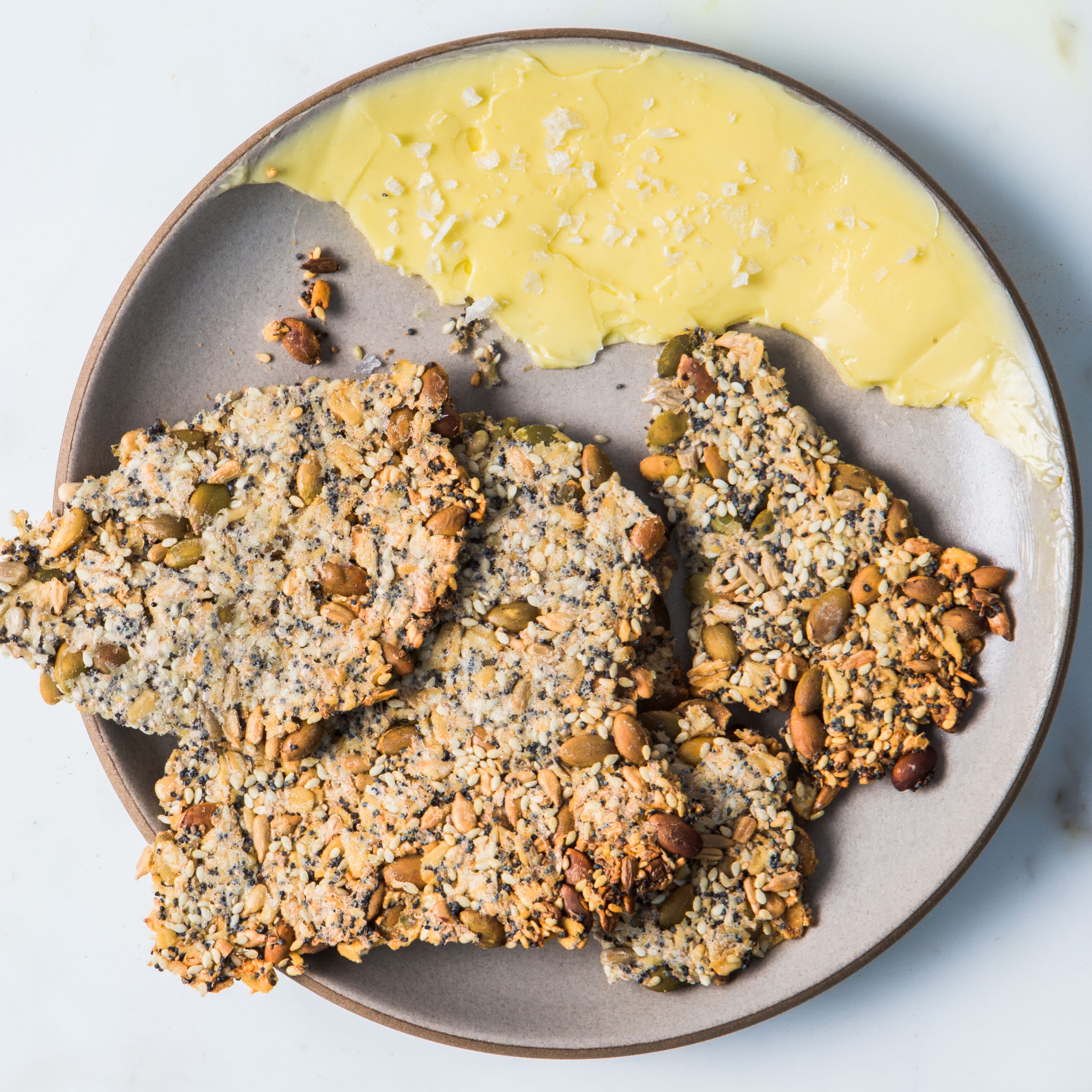 Nut Butter Granola Bars
The recipe explained in just 10 steps in the link below will get you to the tastiest nut butter granola bars ever. It's a bit not to try them even today, you won't regret it!
Ingredients:
2 cups raw nuts (such as almonds, walnuts, pistachios, pecans, and/or blanched hazelnuts)
½ cup raw pumpkin seeds
3 Tbsp. extra-virgin olive oil, plus more for pan
2 cups old-fashioned oats, divided
1¼ cups dried fruit (such as tart cherries, raisins, currants, dates, apricots, and/or blueberries)
¾ cup natural peanut butter (unsalted or low-salt)
½ cup plus 2 Tbsp. honey
2 tsp. kosher salt
2 tsp. vanilla extract
1 large egg white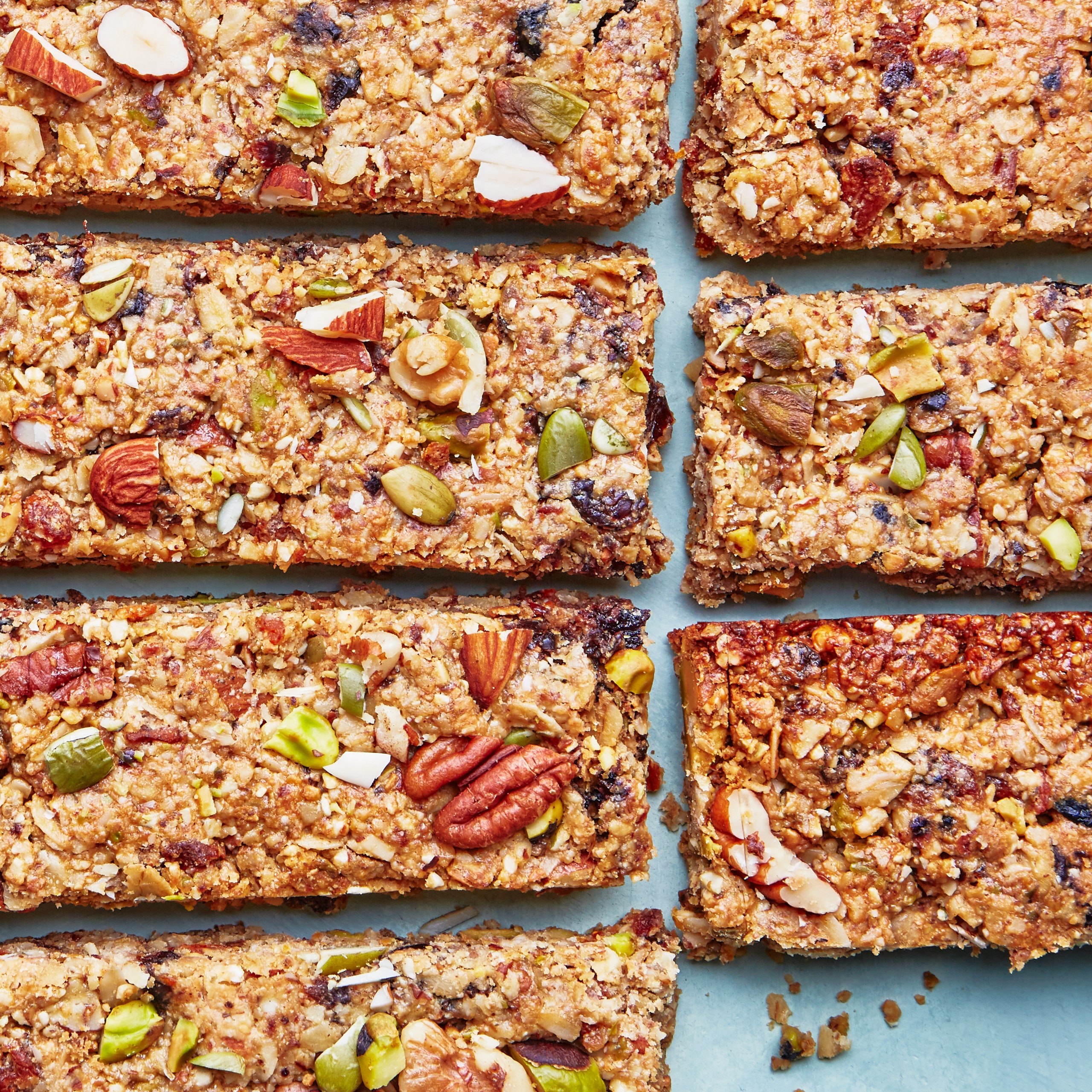 Flaxseed–Chia Seed Pancakes with Bacon
Get a resealable plastic bag and mix the flours, flaxseeds, sugar, chia seeds, baking powder, and baking soda together. Next, whisk the eggs and the buttermilk in a bowl and then add the dry ingredients into the mixture. Combine them well and go ahead to cook your pancakes until they are golden brown on both sides. Serve with bacon and eggs.
Ingredients:
PANCAKE MIX
1 cup all-purpose flour
½ cup whole wheat flour
3 tablespoons brown flaxseed, chopped
2 tablespoons sugar
1 tablespoon chia seeds
1½ teaspoons baking powder
½ teaspoon baking soda
¾ teaspoon kosher salt
ASSEMBLY
12 ounces bacon
2 large eggs
1¾ cups buttermilk
Vegetable oil (for skillet)
Pure maple syrup (for serving)
Blueberry-Chia Ice Pops
Put jam, coconut water, lime juice, and salt in a blender until they are smooth. Add the berries and make sure you pulse just to get them in pieces not blended. Pour into molds and insert into the freezer. Ta-dam!
Ingredients:
1 cup Blueberry–Chia Seed Jam
¾ cup coconut water
1 tablespoon fresh lime juice
Pinch of kosher salt
½ cup fresh (or frozen, thawed) blueberries
SPECIAL EQUIPMENT
Six 4-ounce ice-pop molds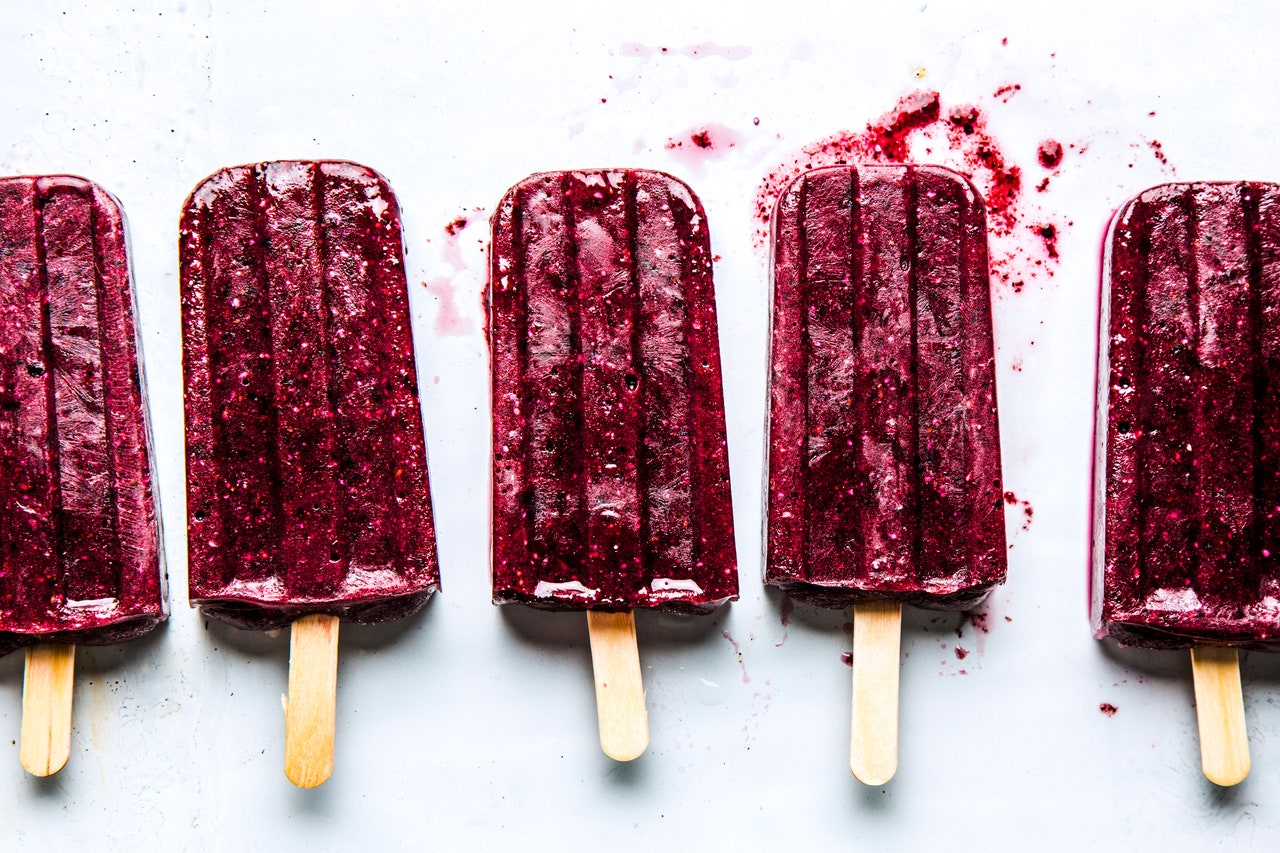 Super-Seedy Gluten-Free Bread
Although the ingredients list is rather long, don't let it scare you away from giving this recipe a try. Click on the link below to get the step-by-step tutorials and make yourselves a super seedy gluten-free bread with chia seeds.
Ingredients:
¾ cup steel-cut oats
1 cup plus ¼ cup buttermilk, divided
1 cup teff flour
½ cup flaxseeds
½ cup raw sunflower seeds
½ cup roasted, unsalted almonds, coarsely chopped
½ cup roasted, unsalted pumpkin seeds (pepitas)
½ cup walnuts, coarsely chopped
¼ cup flaxseed meal (or grind ¼ cup flaxseeds in a spice mill)
¼ cup whole psyllium husks
2 tablespoons chia seeds
1 tablespoon Diamond Crystal or 1¾ teaspoons Morton kosher salt
3 tablespoons pure maple syrup
1 teaspoon instant or active dry yeast
¼ cup olive oil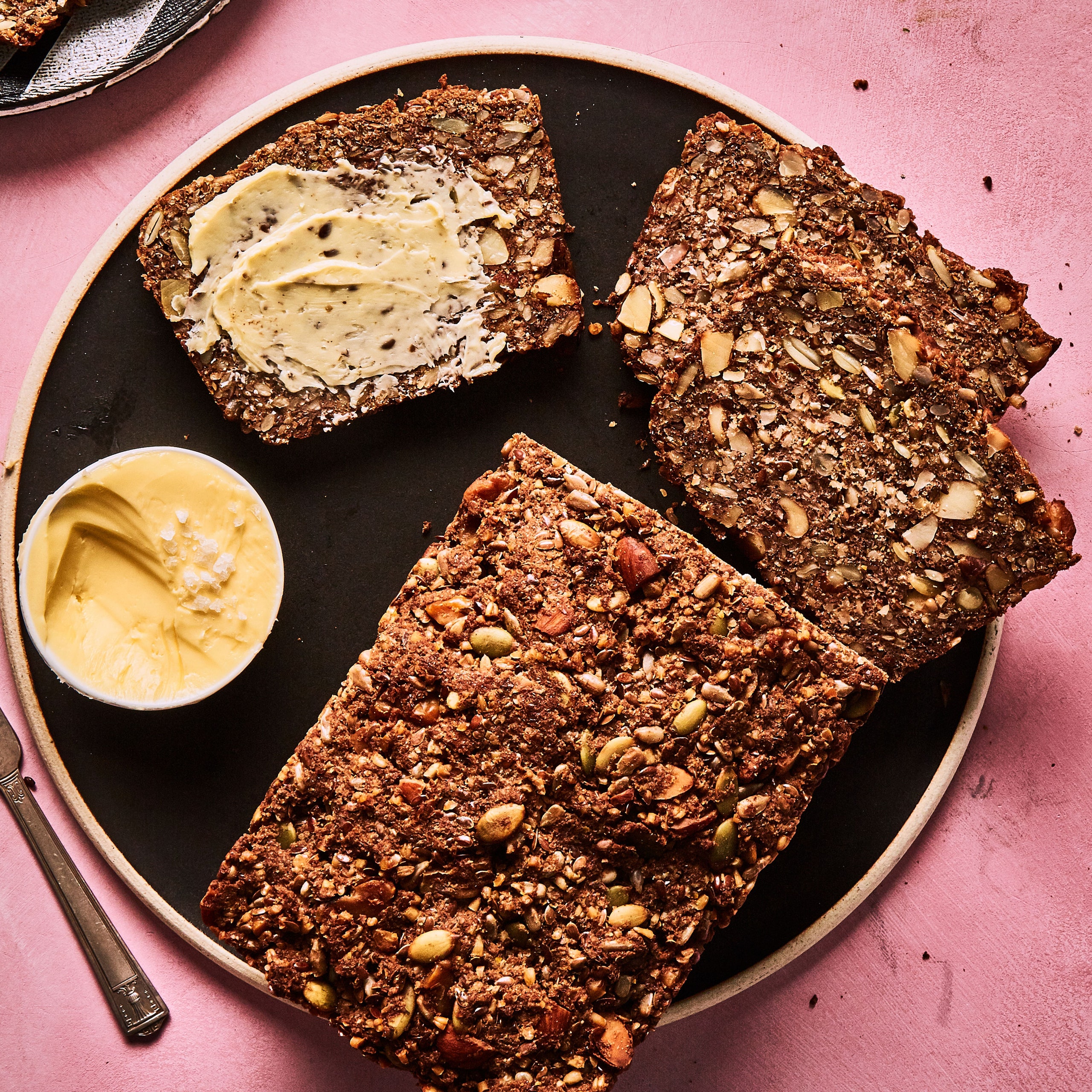 Closure
Your meals that include chia can be pretty versatile, and if you didn't know how to incorporate these magical seeds into your diet, these six recipes are a pretty good start. What will be your first try? Let me know in the comments below!