As a man who loves style and fashion, jewelry and accessories can provide the right touch to your outfit in a great way. From your cufflinks to your watch and even your wedding ring, these pieces of jewelry can give life to your outfit when you wear them right.
When it comes to choosing a ring and especially a wedding band that you will be wearing every day, narrowing down your specific ring option can be a bit overwhelming. You want to make sure that your ring looks and feels good and also you want to buy something that is very unique and durable. Be sure to check out these modern and classic tungsten rings for men as you shop around for your ring. One thing you will love about tungsten rings is the minimalistic designs and the charm that every stylish man would love to wear with confidence.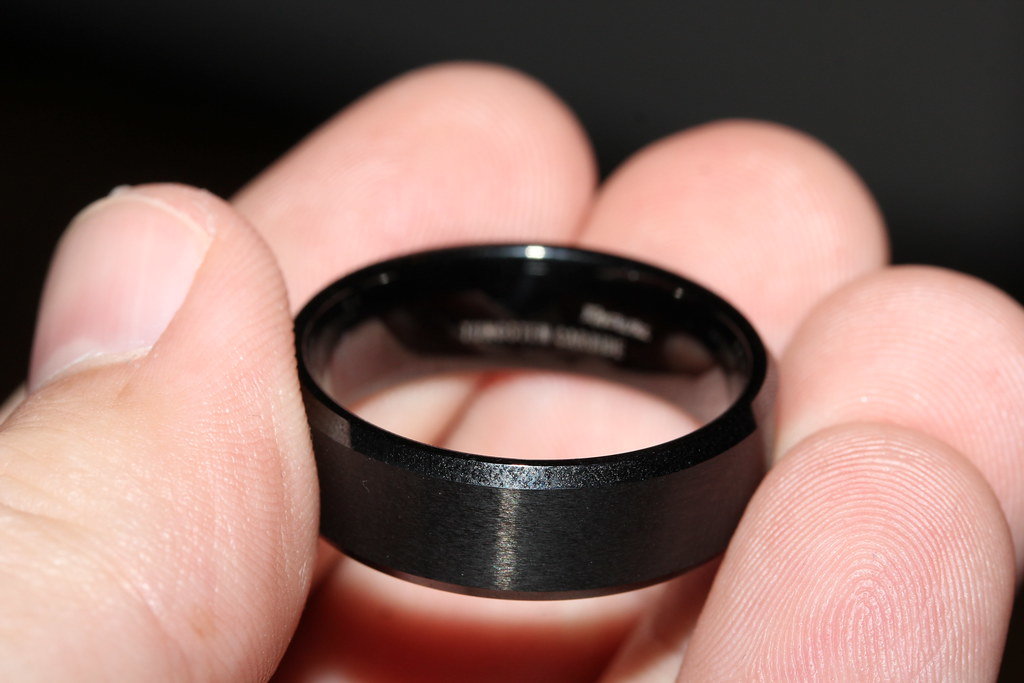 Wondering how a tungsten ring will fit into your wardrobe? Here are five important tips to styling your outfit with a tungsten ring for men.
Get the Right Measurement
The first and probably the most important thing to do is to have your fingers sized so that you can get the accurate size. Remember, a ring that is too loose is always at risk of getting lost while a ring that is too tight can be uncomfortable and hard to remove. You can opt to purchase a tungsten ring with a comfort fit feature so that as your fingers expand they will simply adjust to the rounded inner band and save you the hassle of having to replace or resize your ring.
Choose the Right Color
When it comes to style, color is everything. Tungsten wedding bands have a natural metal grey color but they can be plated white, black or gold. Be sure to choose a shade that blends well with your skin tone. If you are a man who is not into distracting or shouting colors, you can always go for a black tungsten ring.
Quality Is Everything
With the growing popularity of tungsten rings in the market, you can be sure that many unscrupulous retailers will look to cash in by selling substandard tungsten rings at the highest market price.  A low-quality tungsten ring can take away from your classy look and create a wrong impression about your standards. To avoid this, make sure that you test your tungsten ring out. Try and mark the ring; if it resists then it's a good one, however, if it loses its shine instantly, then you will know that you are wearing a poor quality product on your finger.
It's All About The Confidence
The function of men's jewelry and accessories is to add class to the whole outfit. For most men, the rule is to always keep it simple and ensure that the jewelry they choose does not distract or override the outfit. Most importantly, the jewelry should make you feel unapologetic and confident. A high-quality tungsten ring with the right thickness, color and feel are just what you need to step out in confidence.