Have you found yourselves searching through the internet for some nice ice cold drinks that will get you refreshed during these long hot summer days and you ended up reading this? Well, you are just at the right place! Here you will be able to see some Sweet Icy Milkshake Recipe Ideas That Will Cool You This Summer, so check them out and see how your mouth starts watering! I'm having a trouble making a pick, so it turns out that I have a week to try them all. I'm starting with this cherry-vanilla one and I'm fascinated with the fact that all of them have ice cream! Yay! If you are in the mood for a cocktail click here! Do you need some more cocktails? See whether these cocktails that you can make at home will match your taste!
Cherry-Vanilla Milkshake
To make this cherry-vanilla milkshake you will need 3 scoops of vanilla ice cream, some milk and 2 handfuls of cherries! You can make it withing 2 minutes and it won't cost you as much money as it usually will in a coffee shop.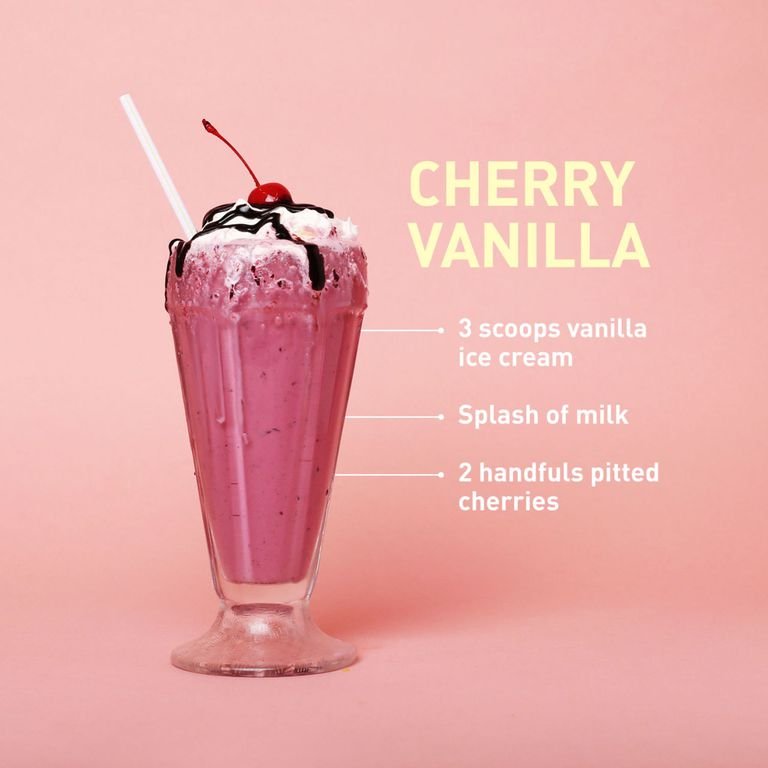 Mint-White Chocolate Milkshake
Are you a fan of mint and you are looking for a recipe that will refresh you immediately? Don't miss this minty milkshake which is made of 3 mint chocolate chip ice cream, melted white chocolate and milk of course!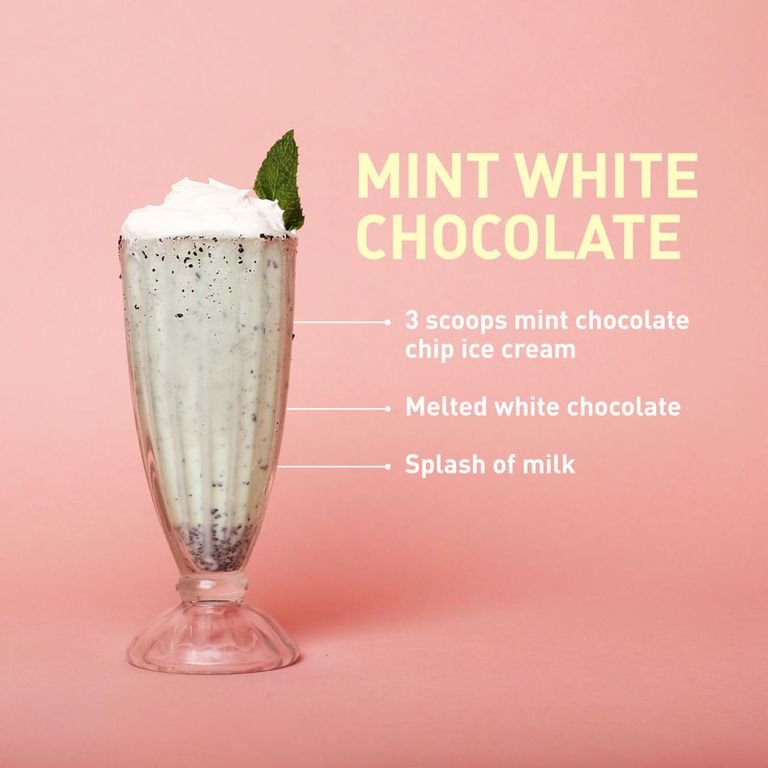 S'mores Milkshake
Marshmallows and crackers go perfectly hand in hand together, so add 3 scoops of vanilla ice cream and some milk and you will get your perfect s'mores milkshake! Your friends will ask you for the recipe once they try it, believe me!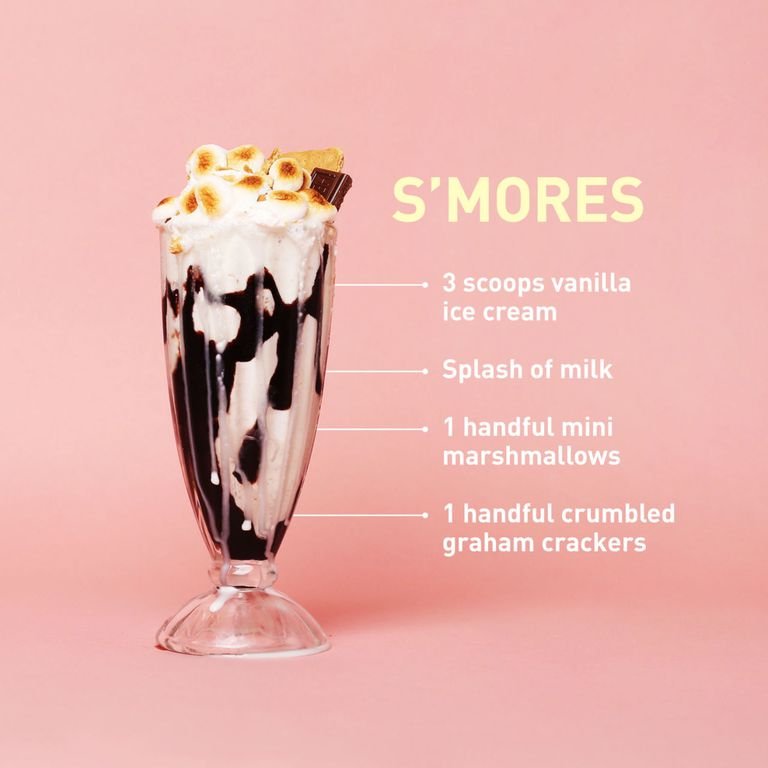 Peanut Butter-Brownie Milkshake
3 scoops of vanilla, peanut butter, some brownies and milk are the 4 ingredients that will get you to the sweet and icy peanut butter brownie milkshake.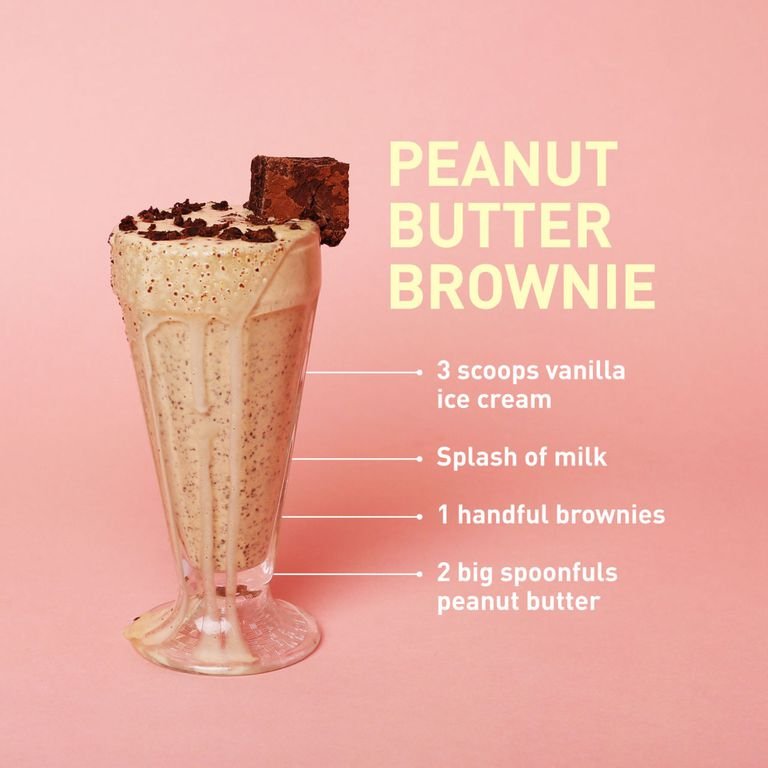 Oreo Cheesecake Milkshake
Personally, I'm a fan of both oreo and cheesecake and this milkshake has the perfect combo for me! Check the ingredients on the photo below and get down to work!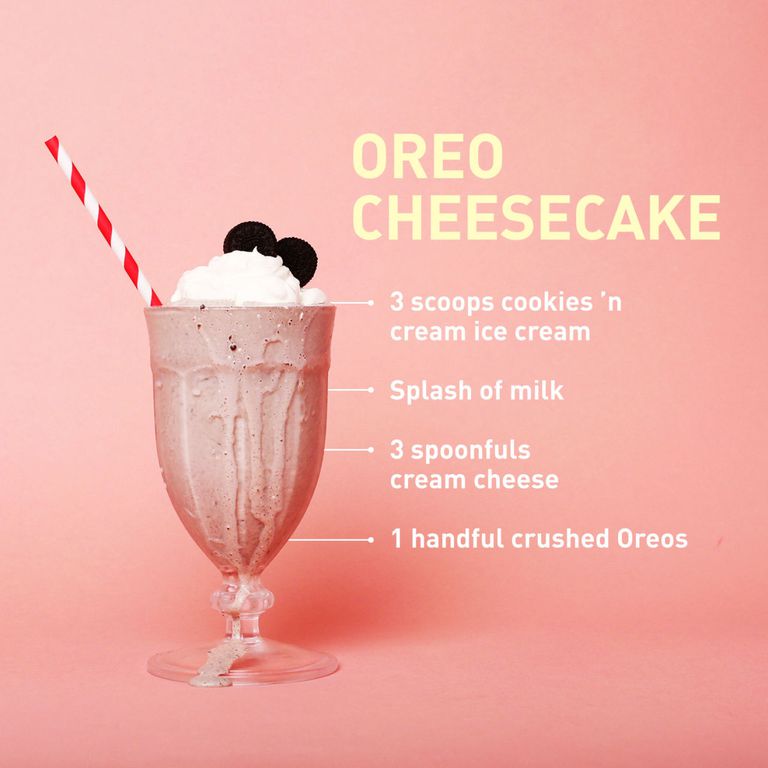 Fruity Pebble Milkshake
Do you love the fruity pebbles so much that you would love to try this milkshake asap? Combine them with 3 scoops vanilla ice cream and splash of milk and see how you say YUMMY!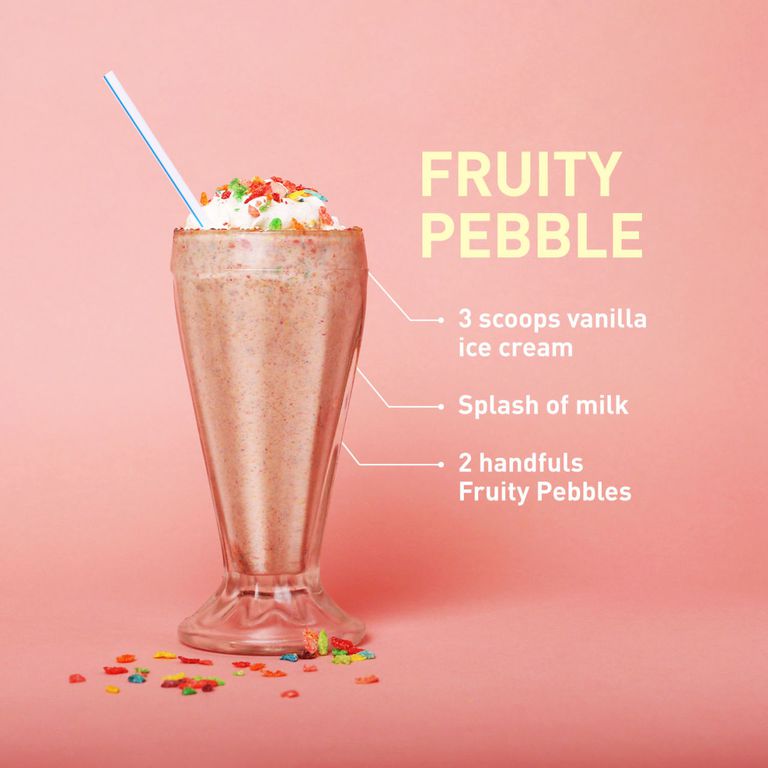 Strawberry Shortcake Milkshake
I'm sure that the 3 scoops of strawberry ice cream combined with milk, chopped pound cake and strawberries will amaze you!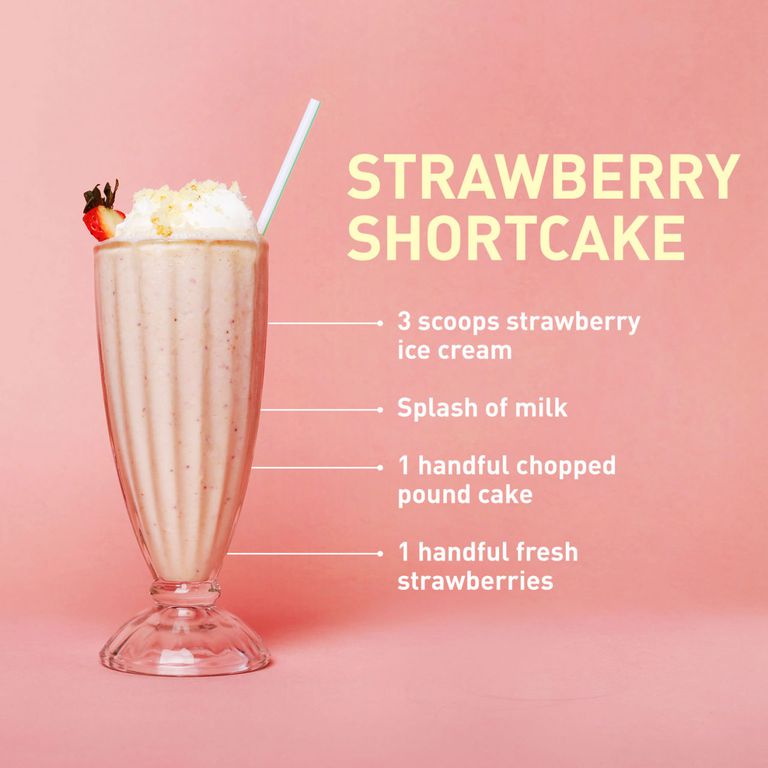 Let me know in the comments below which milkshake are you going to try out first cause I'm dying to know!