Are you planning on starting your own business and you need some merchandise to sell or something to promote it? Do you want matching, personalized outfits for a birthday, hen party or a family reunion? Or maybe your only wish is for your clothes to be unique? T-shirt printing may be an answer you are looking for. Clothing design has never been this easy. The road from your idea to an actual t-shirt – what is it like? To simplify: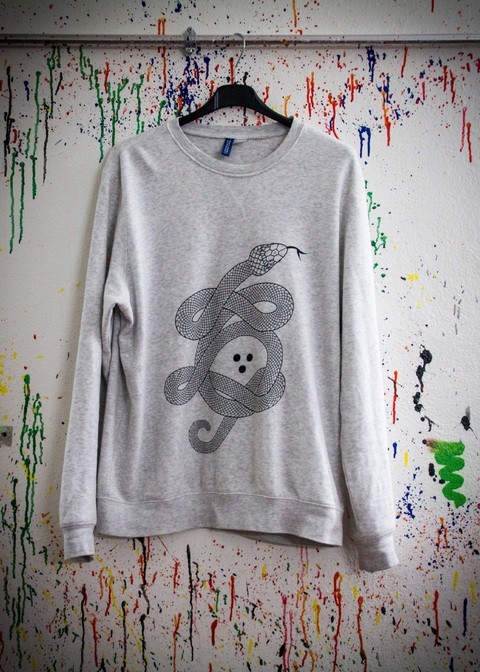 1.Come up with a design
Obviously, you need to know what you want. You can get a professional designer, who knows all about it, but it's not a must-have. Just make sure it's something that will look good on a piece of clothing. If it's for your brand, it should be catchy and memorable. Consider colours – if you want to get black t-shirts, the design should be in bright colours, and vice versa. When you're not sure how to approach this, you can always use one of the online designing apps or read a quick guide to know what looks good on t-shirts and what to avoid.
2.Think about your needs and budget
First, think about how much you're willing to spend on your t-shirts and how many of them you'll need. The more you get, the cheaper they are, but there's no point in ordering fifty if you only need one or ten. However, if you order t-shirts only to sell them, it's best to get them in bulk and reconsider the sizes – do a little research to see which are more popular.
3.Choose a printing method
Depending on your budget and the purpose, there are different printing methods for you to choose from. A single t-shirt costs between $15 and $30, but if you order in bulk, it can be as low as $5-$10 per piece. The better material quality and printing technique, the higher the price. Here's what you should know about each method before you decide:
Screen printing – good quality printing, but not too expensive. Thanks to the screens of your design that a printer makes, it's possible to print it in large quantities, but you need a new screen every time you change something, even the color of the t-shirt. Colorful designs may be much more expensive than the black-and-white ones, though.
Vinyl graphic – vinyl lasts longer than regular ink. You shouldn't choose it for large orders, though, because all graphics are being transferred shirt by shirt, and colors are also more expensive.
Direct-to-garment – inkjet printing is best for detailed and colorful designs, but it doesn't work so good with dark colors. Choose it only for small orders, as it's too time and money consuming to order in bulk.
4.Choose a printer
The most important thing is to ask for an actual t-shirt that was printed by this specific printer to see what you may expect; never judge only by their designs, because it's the print quality that matters. If it's not possible for you to visit a place, read as many online reviews as you can. Make double sure how long it will take to fill your order, especially if it's time-sensitive.
5.Choose a type
To choose the right fabric, it's best to consult with a printer, who knows what will go well with your design. The most popular is 100% cotton, but if you want your shirts to be a little bit cheaper and breathable, you should go with a 50-50 mix of cotton and polyester. Then, the only thing left to do would be choosing the right type of shirt – sleeves, necks, and colors.
6.Place an order
Find out everything you need to send to your printer to get exactly what you want – the design file format or color codes. Ask about anything that comes to your mind, even if it seems silly or insignificant – better safe than sorry.
7.Check
This is important if you order in bulk – it's either a digital proof or a test version of a print. Make sure everything is just like you wanted it to be, that there aren't any errors. It's your last chance to change anything you might not like! It's always a good idea to show it to someone else to get an outside opinion. 
8.Enjoy!
When picking them up, check if t-shirts look like the design and the proof you've approved. If they do, it's done! If you're satisfied, consider leaving a nice review for your printer.
There are many things to consider before placing an order, but it's all worth it when you finally end up with the perfect product, a t-shirt from your dreams, or when you manage to make some money on your merchandise. So do a little thinking to be able to enjoy later.