Making amazing and useful things is a really great way to fill your free time and make it pass quickly. We are always trying to gather only the best for you and to inspire you with only the best ideas for the taste of every single taste of our readers. In this article, you will find the most useful DIY projects ever. Check them out and think about giving them a try. With these projects, you can surprise your loved ones and they make perfect gifts. If you are looking forward to expressing your creativity in your home or garden, the ideas below are the right inspiration. Check them out below and pick your favorites. Enjoy!
Storage unit with wooden boxes
Are there always too many items on your desk and you feel that your space is cluttered? Making this storage unit will help you clear the mess while keeping everything at hand.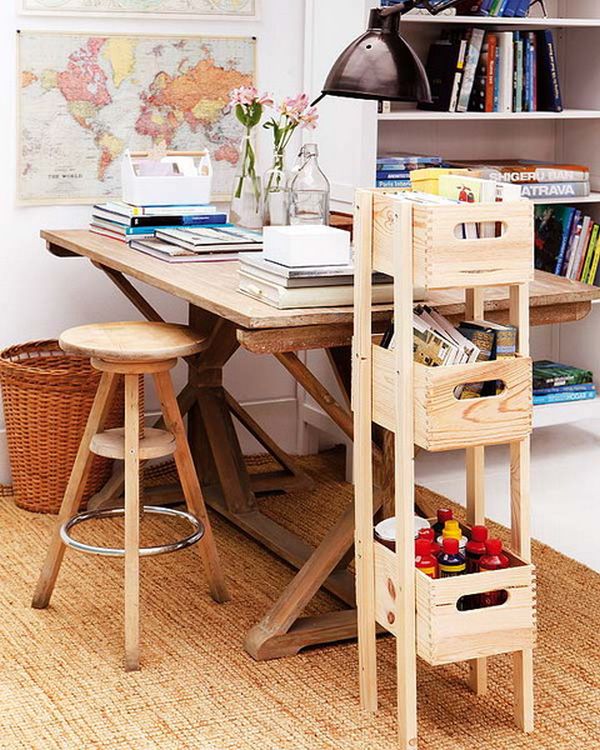 via: homedit.com
Paper Holder Made From Plastic Bottles
Recycling is a smart thing to do. Not only that you will save you money, but you will give your contributions toward saving the plant from too much garbage. Cut some plastic bottles and attach them to a wooden holder. Hang it on the wall and use it as a practical paper holder. You can store other things as well.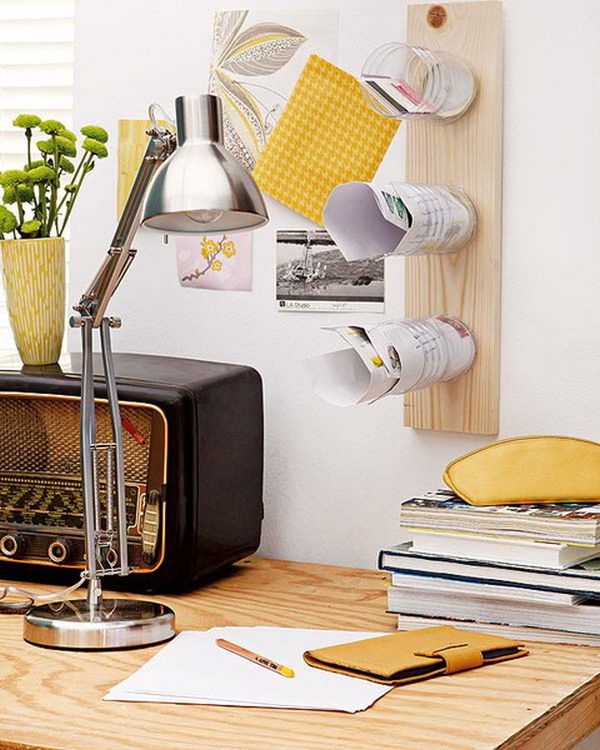 via: homedit.com
 Coat Hanger Fruit Bowl
Are there too many empty hangers in your wardrobe that you are using all the time and you are thinking about putting them away? It's time to reuse them and turn them into an interesting fruit bowl!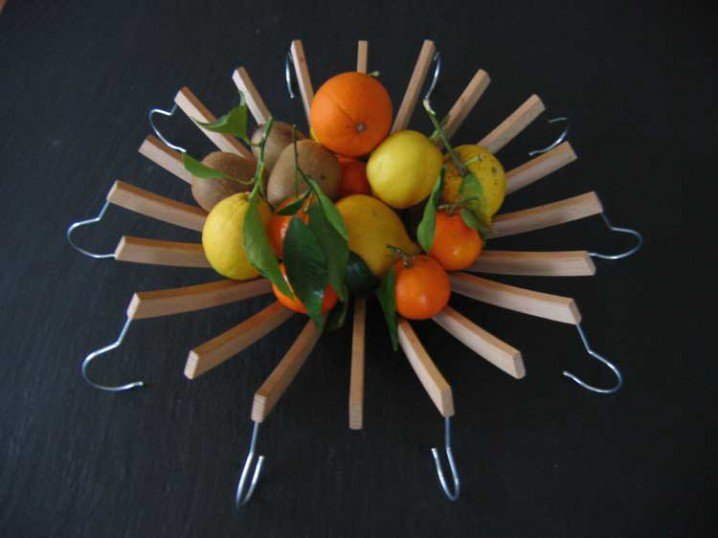 via: myamplifier.co.uk
Emergency Spoon From Plastic Bottle
There are many times when you will find yourselves that you have forgotten a spoon while you are on a picnic or out in nature. If you already have a plastic bottle just cut a spoon like shown in the photo below.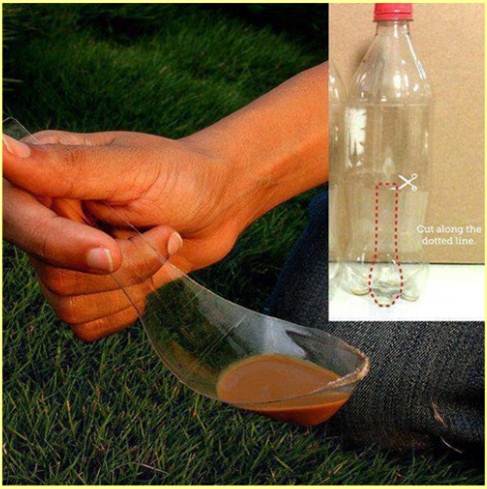 via: socreativethings.com
Bird´s Feeder
Do you love the company of birds in your yard? If you want them to come more often these useful DIY projects will help you a great deal. Use a plastic bottle to create a bird's feeder, then attach it to a bird feeder pole and welcome them with food.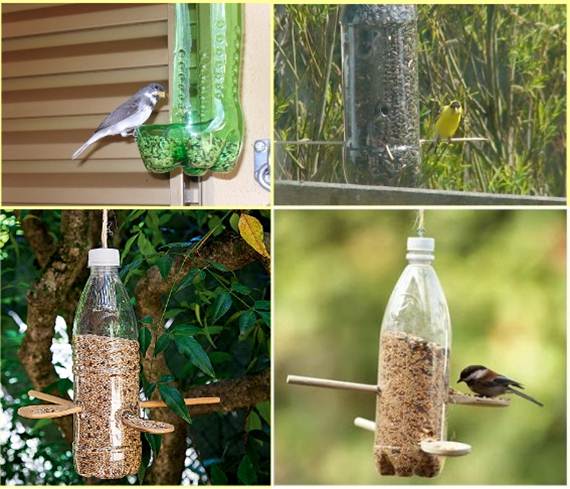 via: socreativethings.com
DIY Lamp From An Old Broken Jewelry
Broken jewelry will help you refresh the look of your old lamp in an instance. Collect every possible bead that you can, get a wire and you will have your "new" lamp quickly and easily.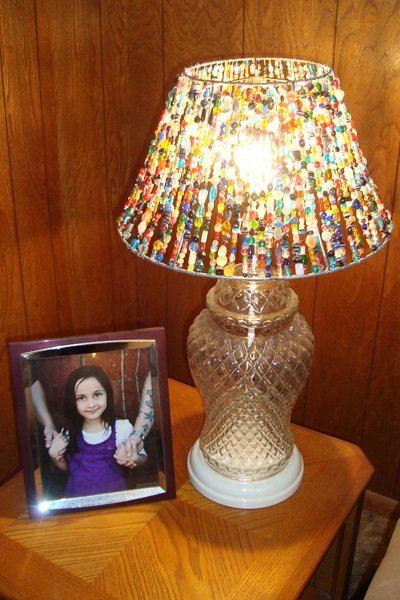 via: architectureartdesigns.com
Wine Barrel Drink Cooler
Is there a wine barrel in your basement that you don't know how to use? Turn it into a drink cooler and enjoy the summer yards in your yard.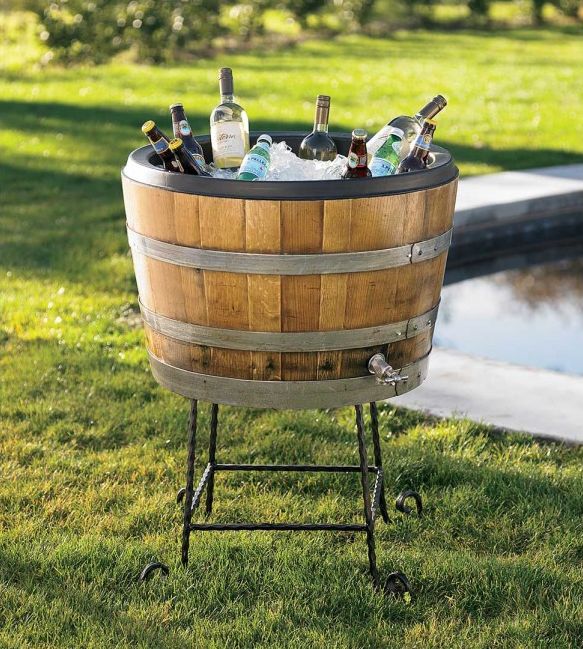 via: houzz.com
DIY Wine Barrel Table
Another way to repurpose the wine barrel if you are not in the mood for a drink cooler is to make a table out of it.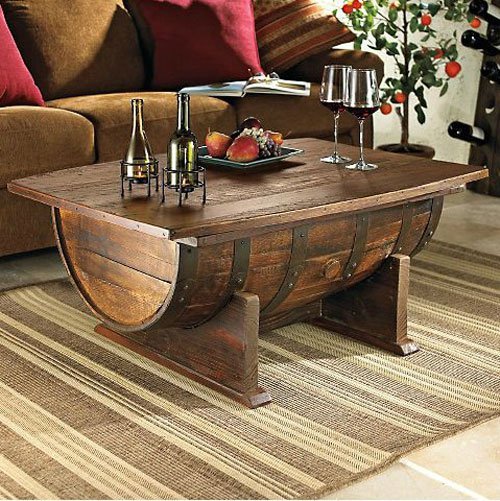 via: diy-masters.com
Transform a Rake Head Into a Wine Glass Holder
Have you ever thought that you can transform the rake head into a wine glass holder? This is such a stunning idea that doesn't require much work.

via: artsandclassy.com
Garden Sprinkler
Your next garden sprinkler can be made out of a plastic bottle. Who would have said that you can water your garden without having to spend money on equipment?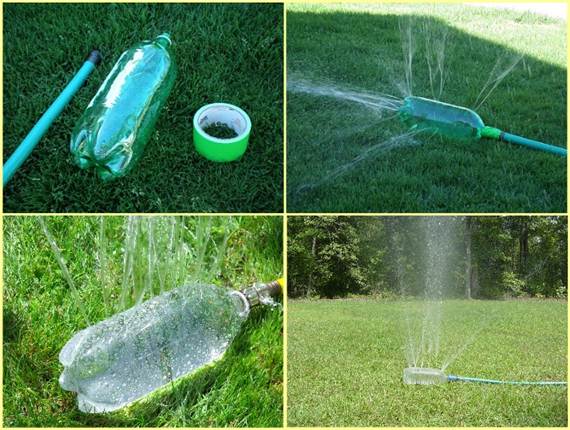 via:  socreativethings.com
Use a Piece of PVC Pipe to Organize Your Hair Tools
Add some remaining parts of PVC pipes that you have used before to organize your hair tools and keep them in place without creating a mess.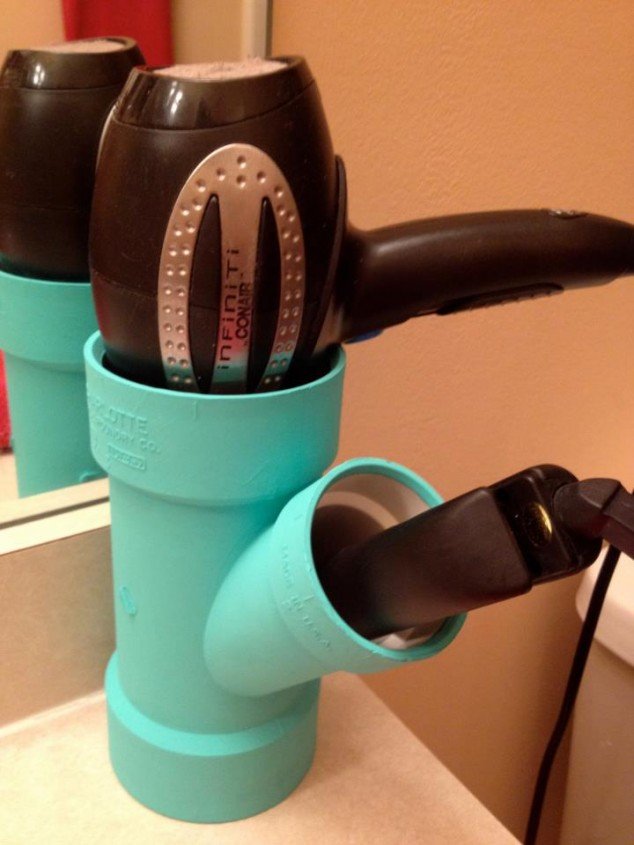 via: indulgy
Clock in my Kitchen
What do you say about creating your next kitchen clock out of kitchen utensils? This will be the most eye-catching decoration in the room for sure.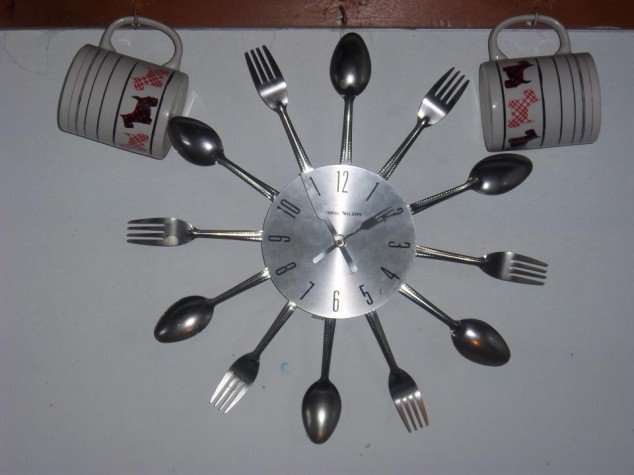 via: yarnsons.com
DIY project: Notebook Holder
If you have more PVC pipes in your home you will be more than excited to recreate this notebook holder too!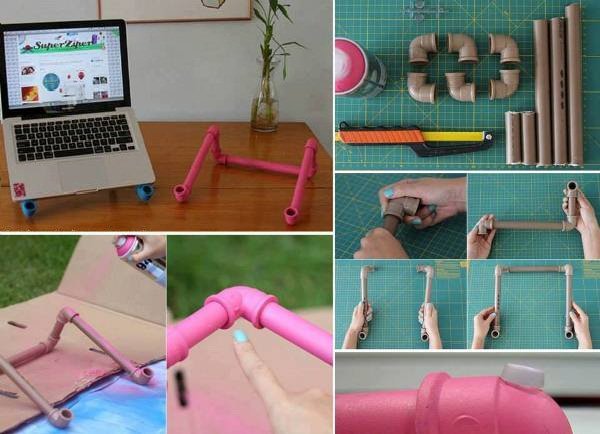 via: goodshomedesign.com
Closure
The useful DIY projects are so cool, fun, and practical that you will surely want to recreate more than one. I already have a few favorites. What are yours?