Roads have been decorated, markets are all set, and party season is about to kick in with all its fantasies and festivity. It is time of the year when our life turns into a cherished dream that revolves around food, gifts, laughter and parties.
So, party season is again approaching, and you might be freaking out to choose your look for the festive parties. It's good that you are preparing to look uber chic for the Christmas party. But remember that looking chic is not always about going with a conventional black outfit and red pout. You also don't have to adorn in sequins and bling accessories to look extra. Everyone does it! This time go with a look that can make you stand out from others.
It's one of the few occasions of the year when you get the opportunity to throw off your tired look and transform into your refined version. This year, slay the party season with these inspiring ideas to get the head-turning look: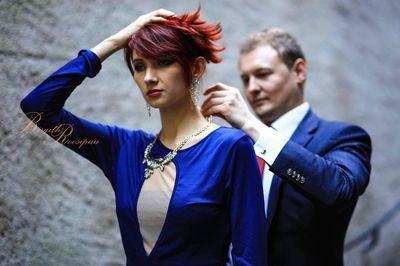 Choose the Right Dress:
Gone are the days when shimmery clothes or black dresses were considered as the staple to plug-in the party scene. But who says that we can't divert from the traditions for holiday dressing?Pair the pink jacket with white pants. If you don't want to go with a mix and match outfit, ease in the vibrant pink color for a monotone suit. Look for not-so-common brands to avoid unpleasant incidences of encountering people who are wearing a similar dress like you.
Don't Miss out Accessories:
One of the biggest mistakes people make is that they spend the whole time, effort and money for searching the best outfit for the party. As a result, they are left with no time to find smaller items like handbags and jewellery. An outfit indeed plays a major role in your look, but don't forget that the right piece of jewellery and handbags hold power to give you a statement look. Don't go overboard and forget the old silver and gold options and find out metallic finishes to look different.
A Hairdo Matters:
Just like dress and accessories, a hairstyle also cast a huge impact on your look. The fun part is that different hairstyles give you a different look. Like a silky straight sheet of hair have a varied appeal, whereas sexy curls give a different vibe. So, carefully choose a hairdo for the party look that not only complements your overall vibe but also enhances it. If you are not confident about your hair because they have gotten rough lately, you can also check out natural hair wigs to find one that suits your face. Don't step out with lifeless and bushy hair; you will ruin your whole look.
Get ready to give your party look a whole new touch by coming out of your comfort zone and creating a holiday look all your own.