Did you use to have some fish in the past but now you don't and all you are left with is an empty fishbowl? Is it collecting dust all the time and you are sick and tired of looking at it that way? If the answers to all of these questions are yes, that means you desperately need some DIY projects inspiration that will give a new life to your old fishbowl. In this article I'm going to show you some Tremendous Ways To Repuspose Fishbowls In Your Home Decor quickly and easily. The fishbowl gardens are really popular as well! If you are looking for other projects that repurpose old items click here and find some interesting ideas to update the look of your garden. All of these DIY crafts will make you a pro, believe me!
Baby Shower Table Centerpiece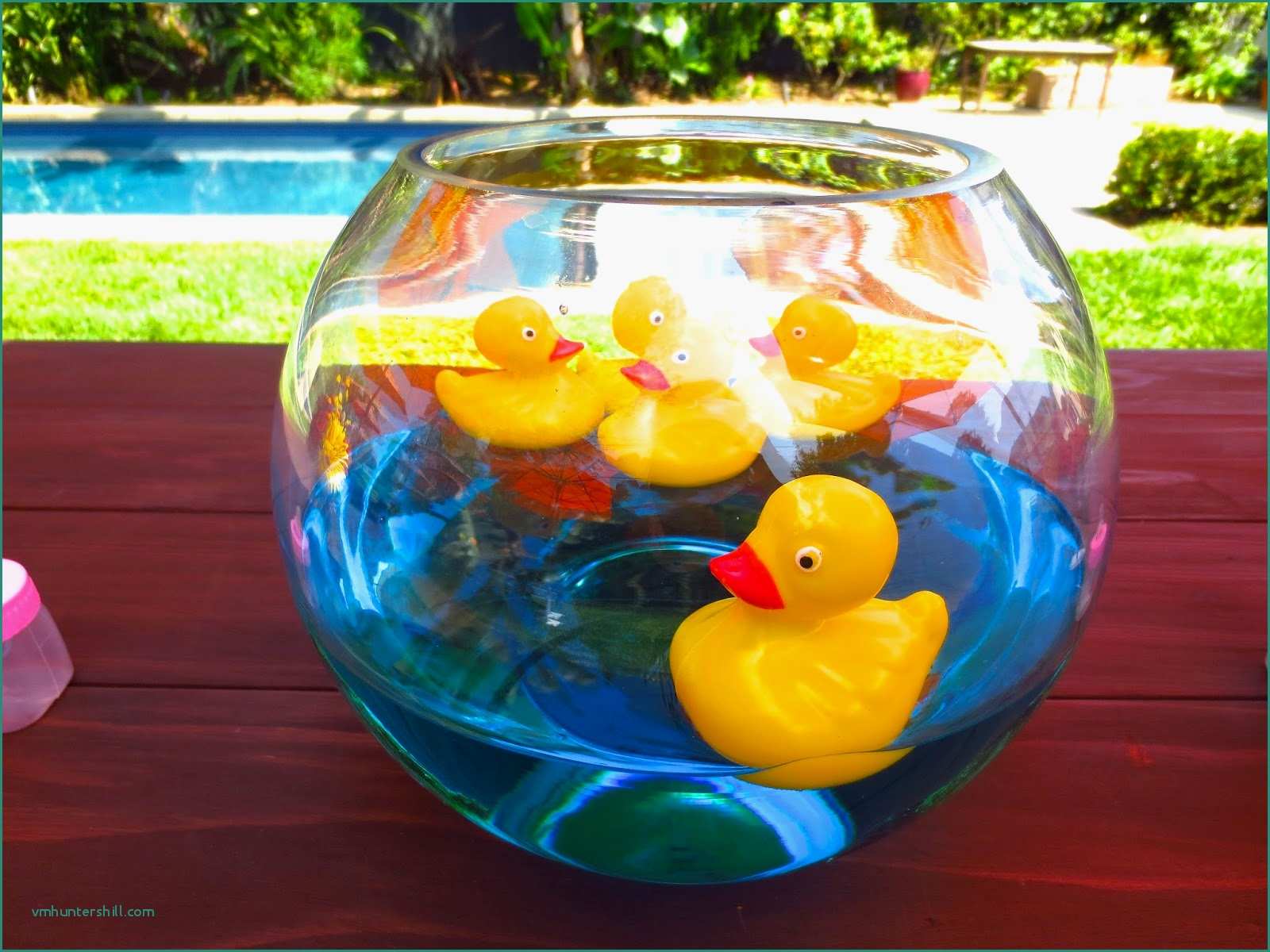 Vase
A fishbowl will serve you as a wonderful vase cause it's made of glass and it's pretty stylish and sophisticated.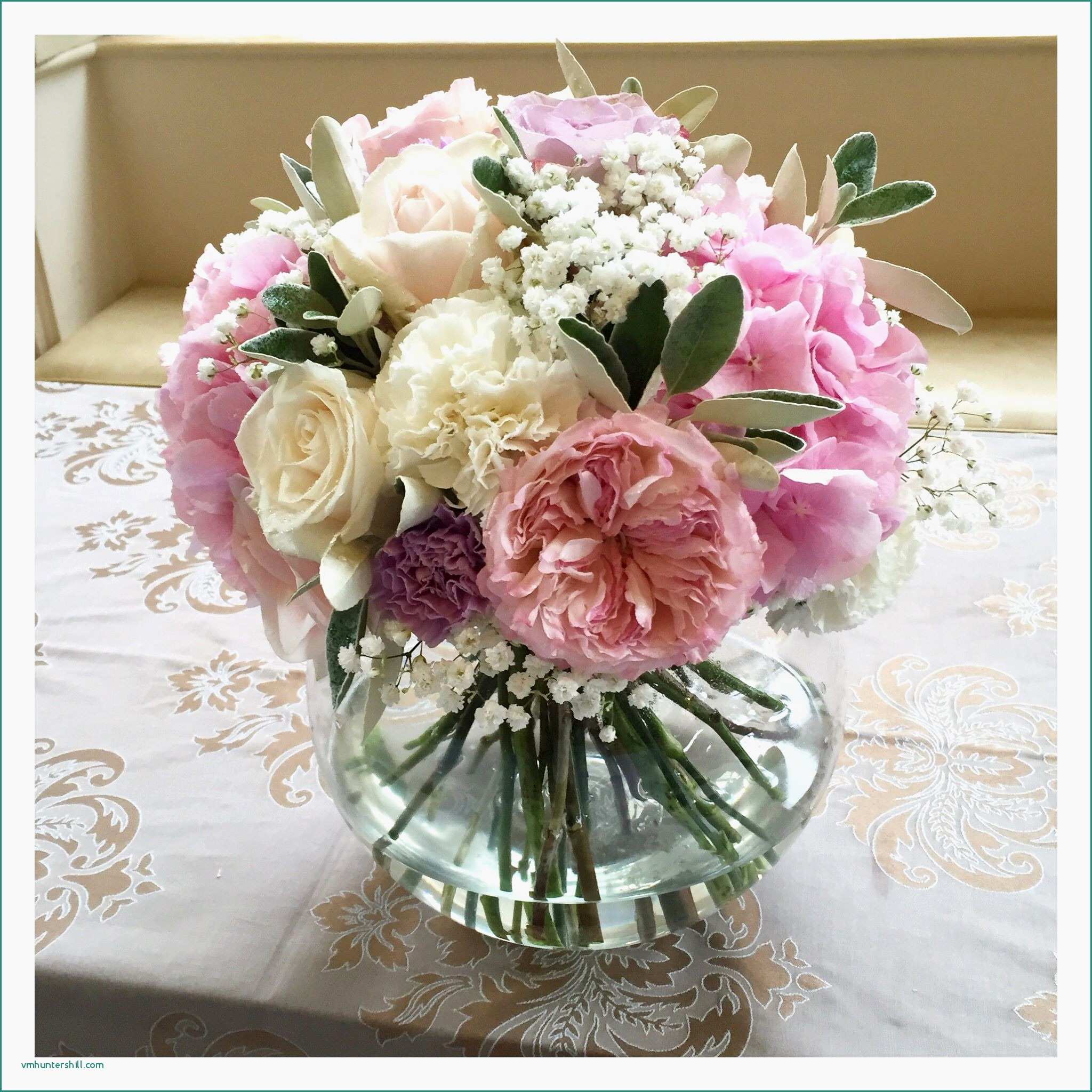 Beach-Inspired Table Centerpiece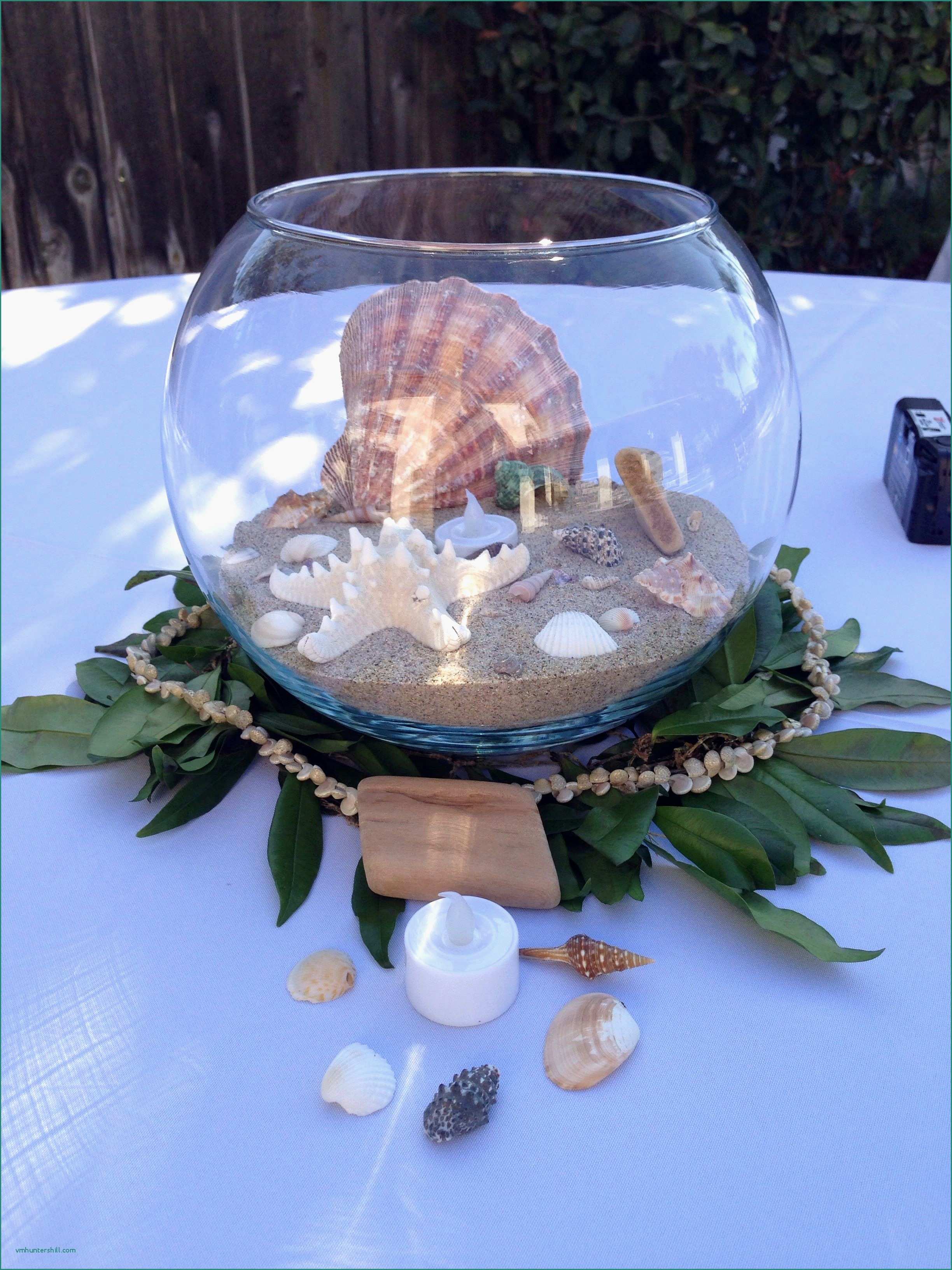 Snow Globe
Don't you just love the feeling you get when you see a snow globe in winter? If you still don't have one it's time to put those hands to work and make some on your own.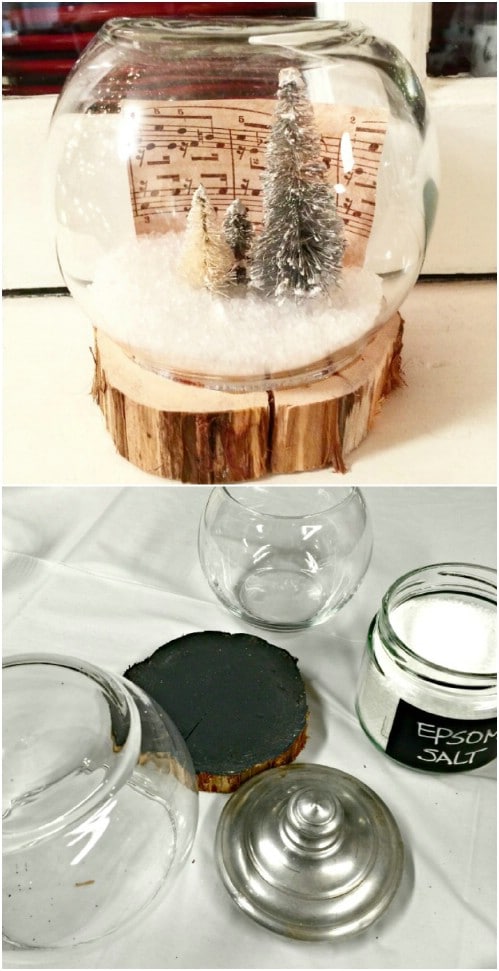 Halloween Sweets Dispenser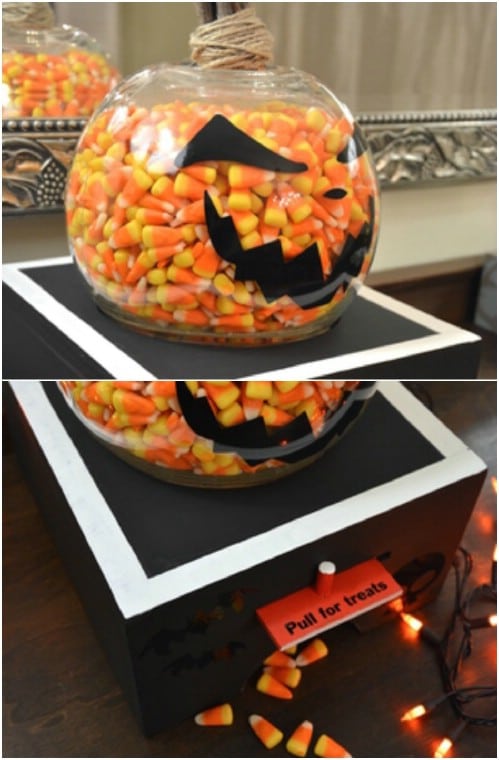 Christmas Table Centerpiece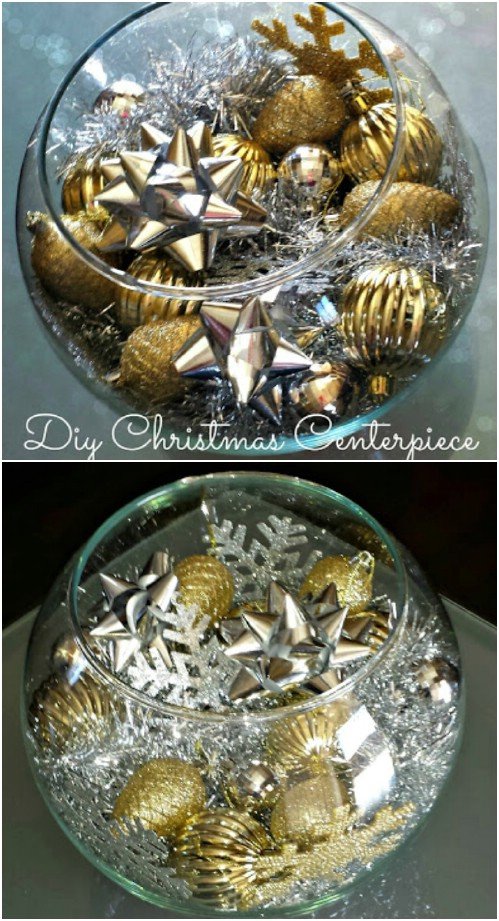 Nail Polishes Holder
Decorate your fishbowl with a scarf and create and interesting holder for all of your nail polished that will keep them organized and at one place.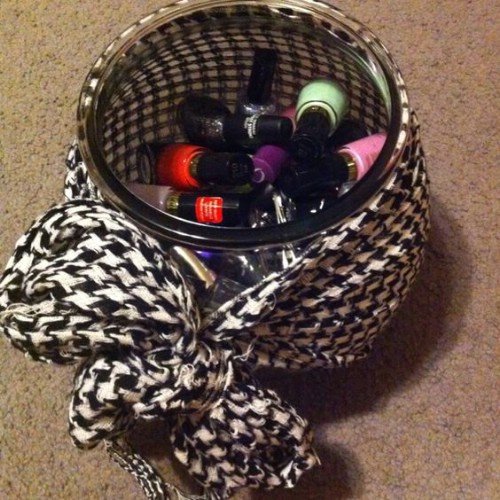 Snowman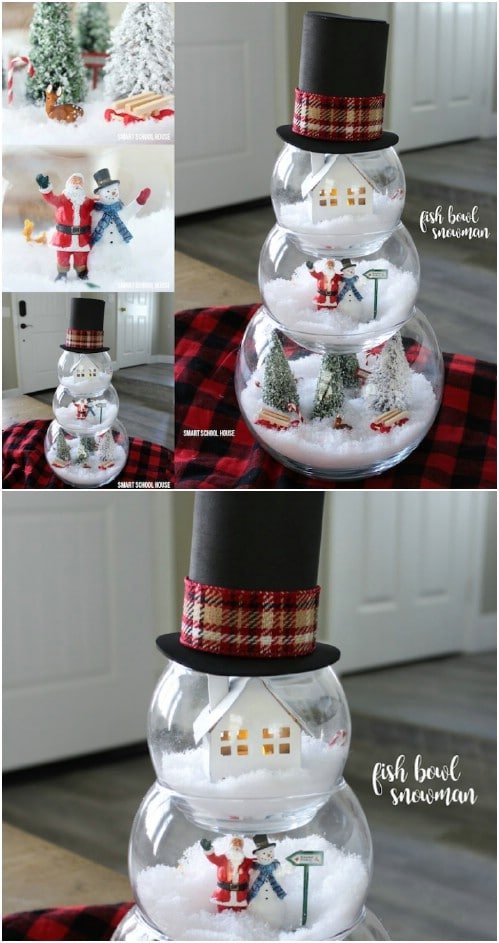 Outdoorsy Centerpiece
I'm fascinated with this craft and I'm already wondering whether I have the skills to recreate it. If you are in the mood for copying this centerpiece you will need to get some tiny branches and leaves, buy the birds and the balls and  put that useless bowl into a fantastic table centerpiece.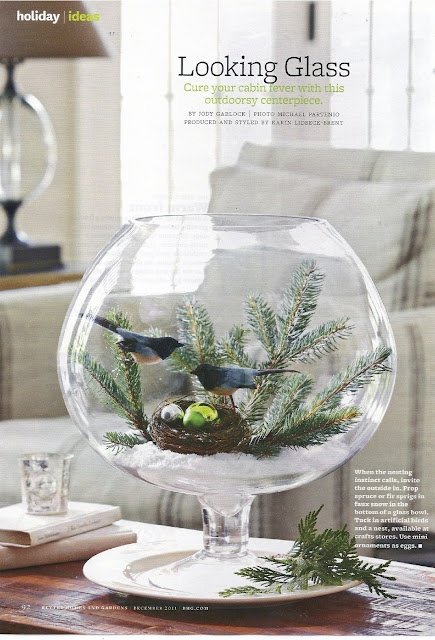 Floating Candles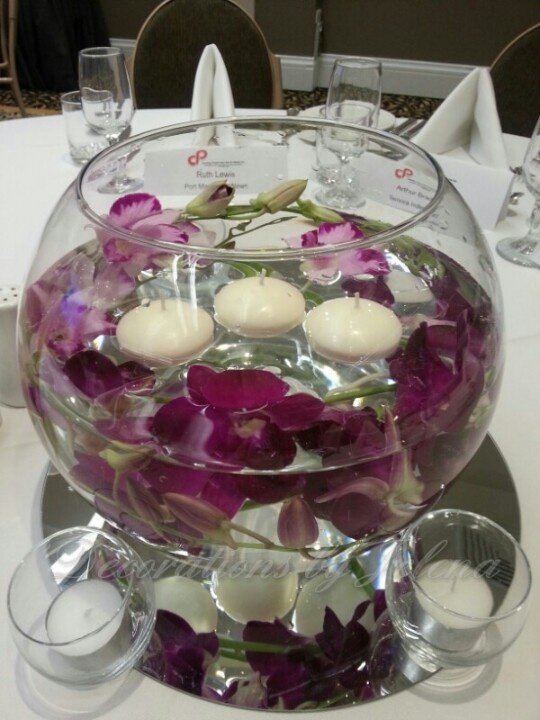 Terrarium
The popularity of terrariums is on the rise constantly and people love to make them on their own. Have you been longing for a terrarium for quite some time but you never managed to find the inspiration to do it? This is a sigh that you should get down to work asap!
String Lights Holder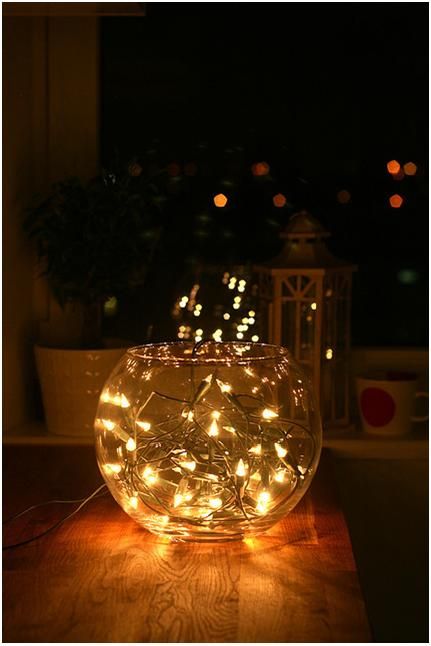 Candy Bar Jar
Get a terracotta pot that will serve you as a stand for the fishbowl which will hold the candies in an outstanding fashion! How do you like the idea? It's pretty amazing, isn't it? Which is the project that you like the best?