The winter is beautiful season but sometimes the cold weather could be so bored and i can not stand. So if you do not want to start hating winter season because of some struggle than you need to learn a few tips and hacks how to get through all that struggles that could come with the cold season.
Below you can see 11 super smart hacks that are everything you need for the winter season. Enjoy!
1.Newspaper stuffed into wet boots will help absorb moisture quickly.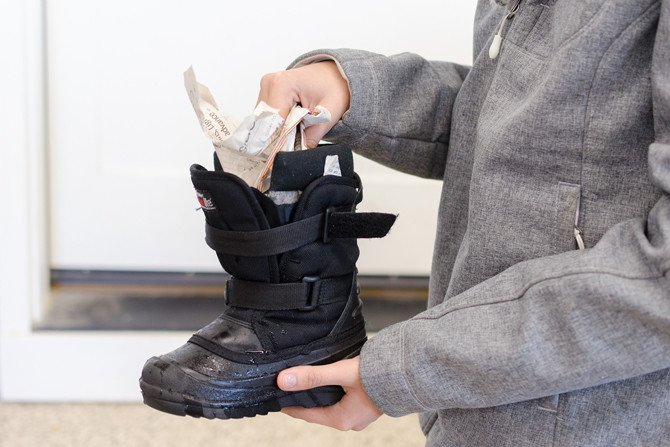 source
2.Dryer sheets can remove winter static and frizz from hair.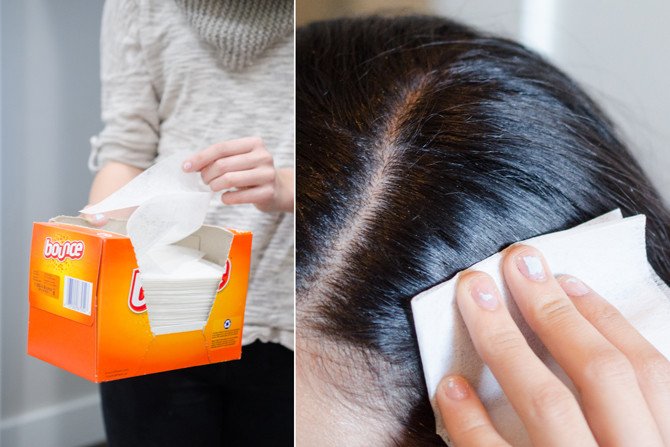 source
3.Cooking spray will keep snow from sticking on a shovel.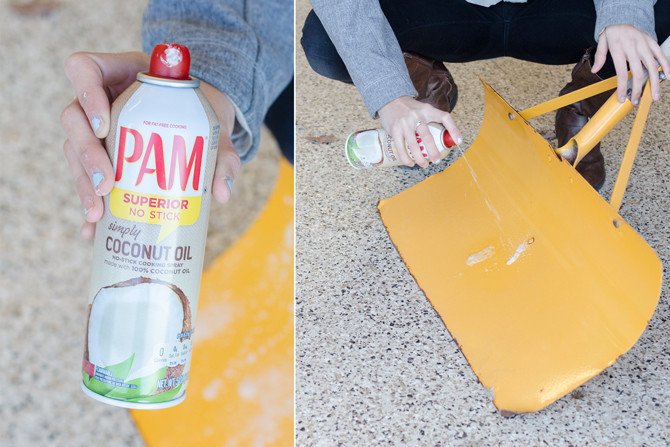 source
4.Dryer lint stuffed into an empty toilet paper roll will make starting a fire easier.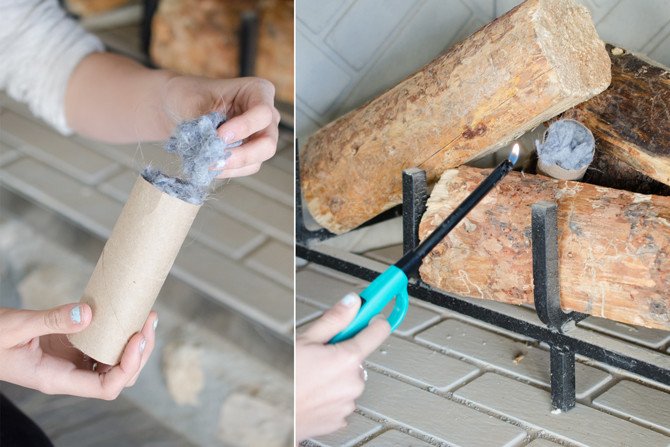 source
5.A pool noodle cut in half will keep tall boots from losing their shape when not in use.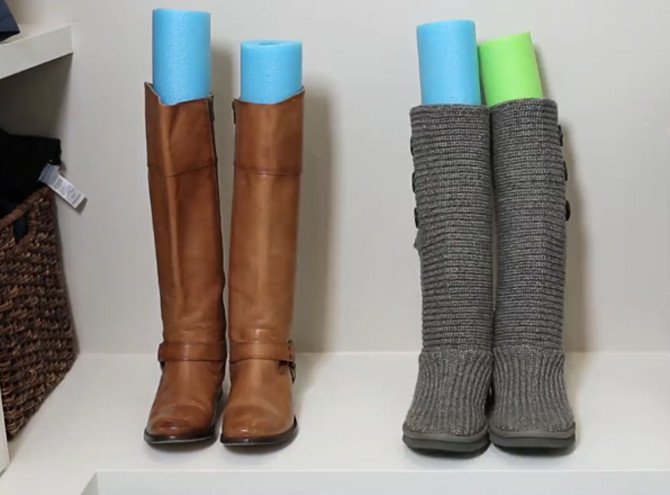 source
6.Wool felt or fabric (an old sweater works too) can help keep feet warm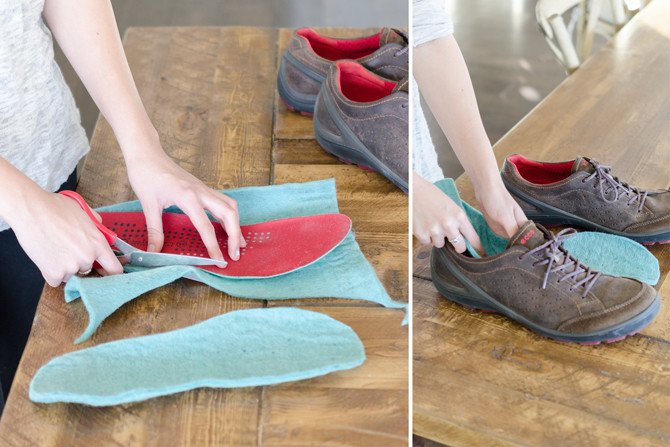 source
7.Changing the direction of your ceiling fan will keep your home warm for less.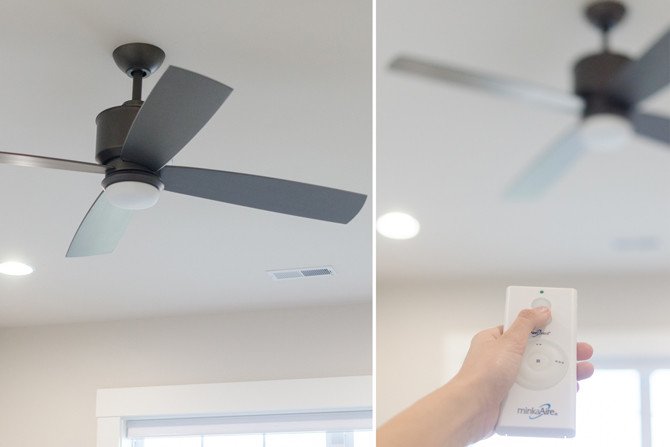 source
8.Plastic bags, secured with clothespins, will stop ice from forming on your car's side mirrors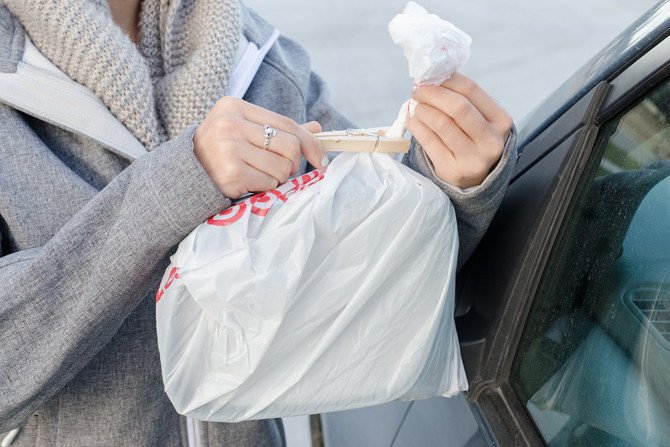 source
9.The leftover heat from your oven after baking is perfect for warming your house.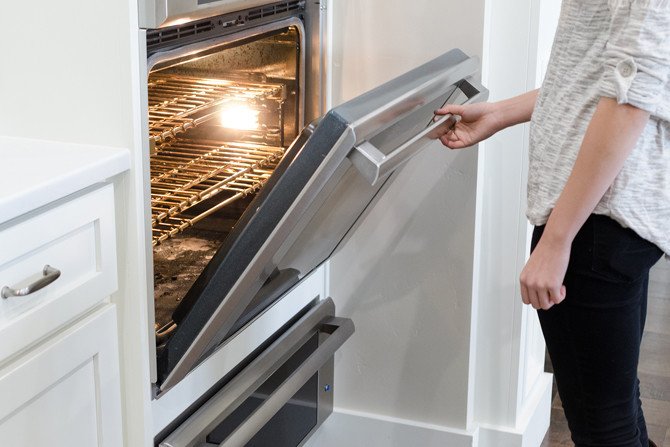 source
10.Knee-high socks—slipped over windshield wipers before a storm—will save you from de-icing.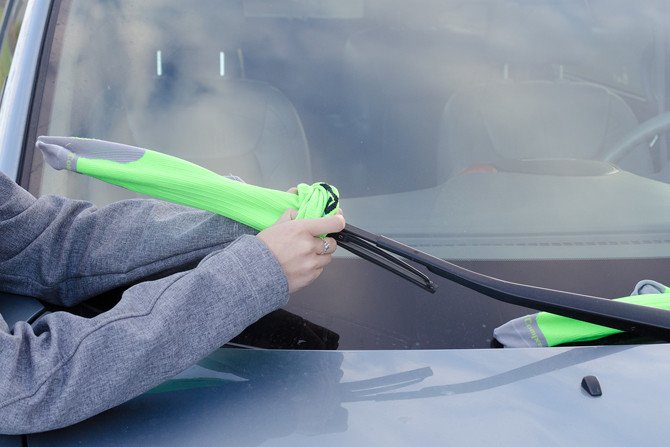 source
11.A few drops of hand sanitizer on your key can open a frozen door lock.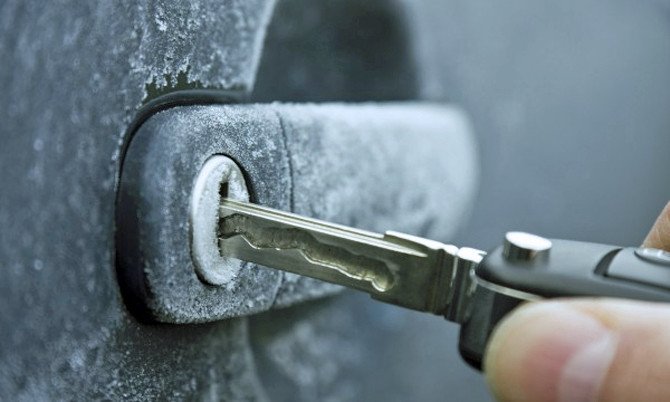 source