We all need more space for all that stuff that we have in our garages, so these DIY storage ideas will definitely blow your mind once you see them. For all those who have a cluttered garage, we have collected some simple but really useful DIY storage ideas for cleaning up all the mess in there. By the way, we think that these storage ideas will also save you money because they repurpose things that you already have in your home.  Check the ideas below and enjoy while making your picks! We can never get enough organization ideas, for our kitchens, for our shoes and so much more, can we?
DIY garage wheel/tire storage rack
The automobile tires that you aren't currently using can take up so much floor space in your garage, so you may want to consider this tire storage rack which requires some careful measures, some wood, and chains.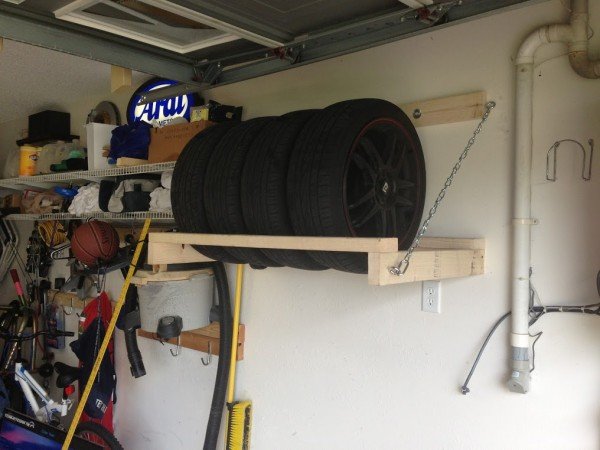 tutorial
Space-Saving Sliding Shelves
These space-saving sliding shelves are the best thing that I have seen. Don't you think that they are amazing for the garage? If you have tons of things, recreate the shelf which will keep everything organized and at place.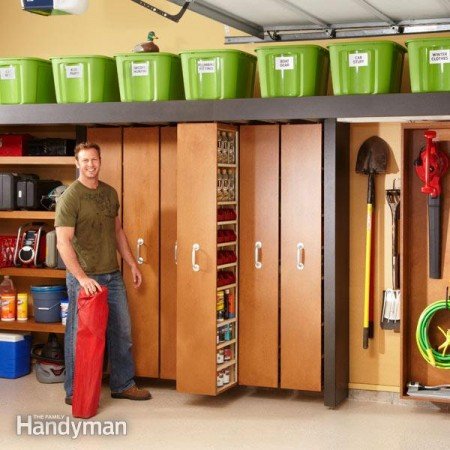 tutorial
Store your stuff in containers with labels\
When you have put everything in storage boxes, your garage will immediately look neat and clean. Make sure you remember to put labels on the boxes, so you don't lose track of your things.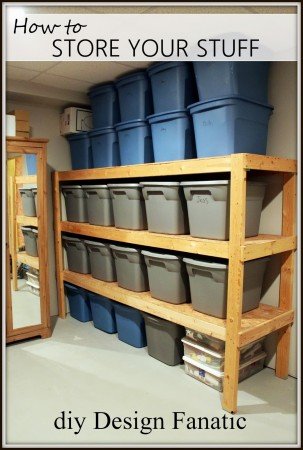 tutorial
Hardware Storage
Don't you just love when all your hardware is in sight and you can quickly grab anything you are looking for at the moment? These DIY storage ideas are simply marvelous.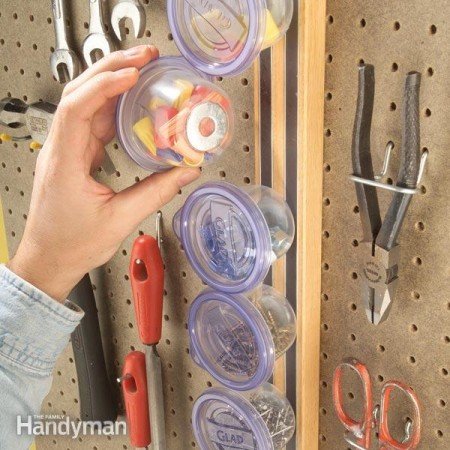 tutorial
Garage Storage Goes Vertical
If your garage is small or you need more free floor space, think vertically and use all the space available on the wall. Add cabinets, shelves, and lots of boxes to keep everything in place.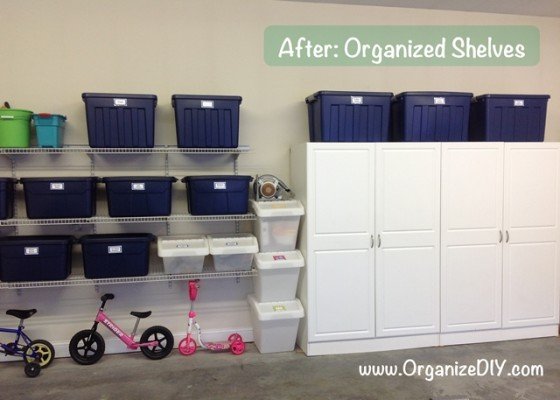 tutorial
Easy Garage Storage Solutions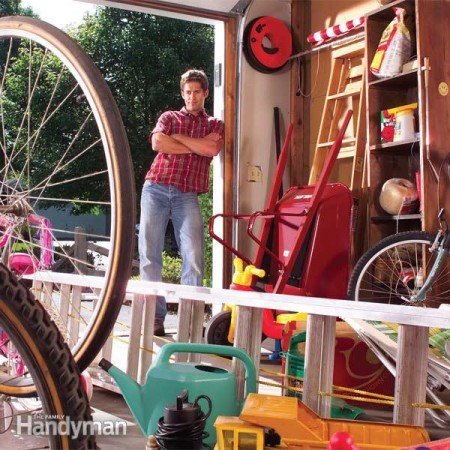 tutorial
 DIY Lumber Cart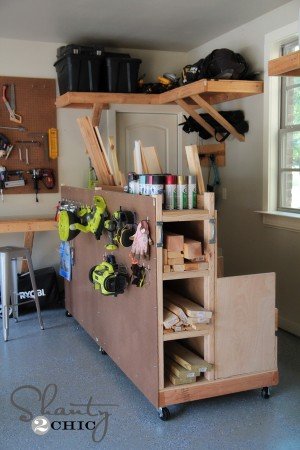 tutorial
Sturdy Garage Shelves
Are you skilled when it comes to building wooden shelves and organization space? Let this idea inspire you and save you from your cluttered troubles. Your garage won't be a mess anymore thanks to this design.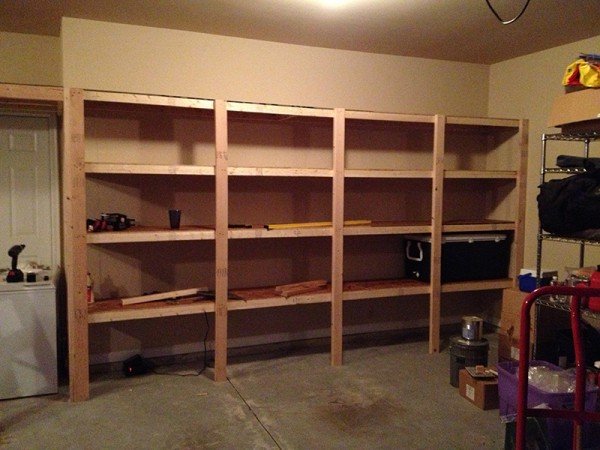 tutorial
Overhead Storage Bins
Some garages can be really tiny and it can be challenging to store your belongings in such a small area. If the ceilings are high (or not so high) you can always consider overhead storage.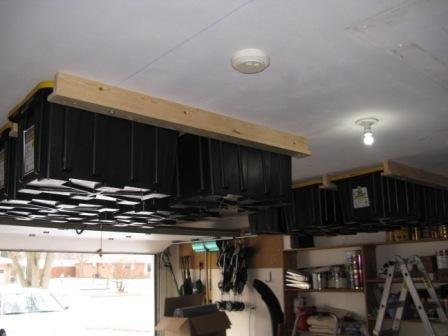 tutorial
Scooter Stand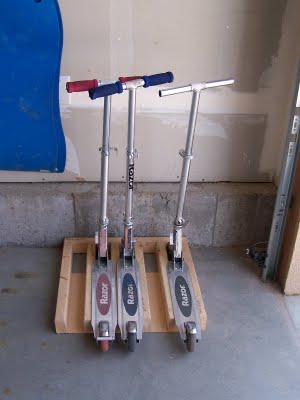 tutorial
Garage Cabinet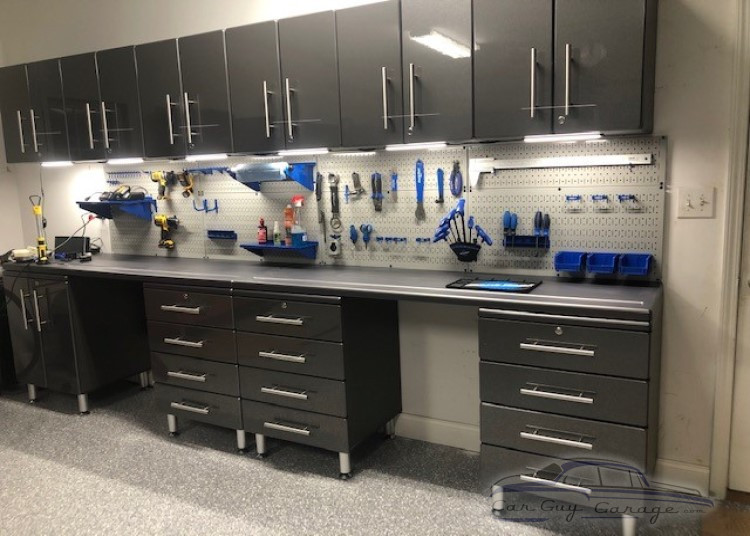 Shovel Rack
Are you hooked on gardening and you have tons of tools? This simple rack will keep them together at once spot. How do you like the idea?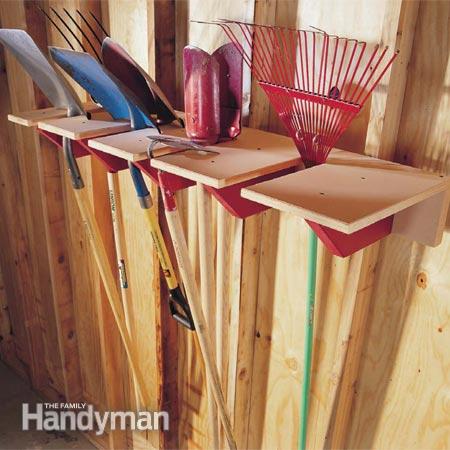 tutorial
Garage Organization for Real Families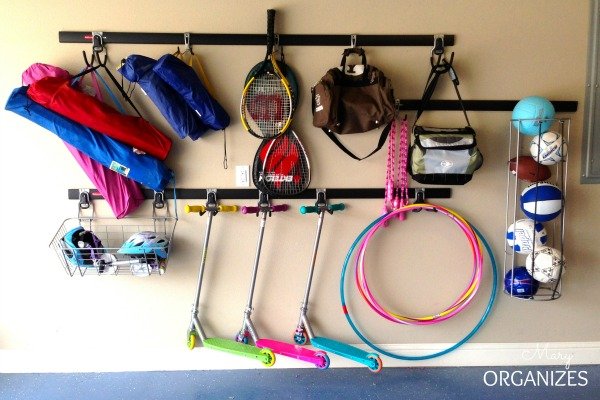 tutorial
Making Use of Some Studs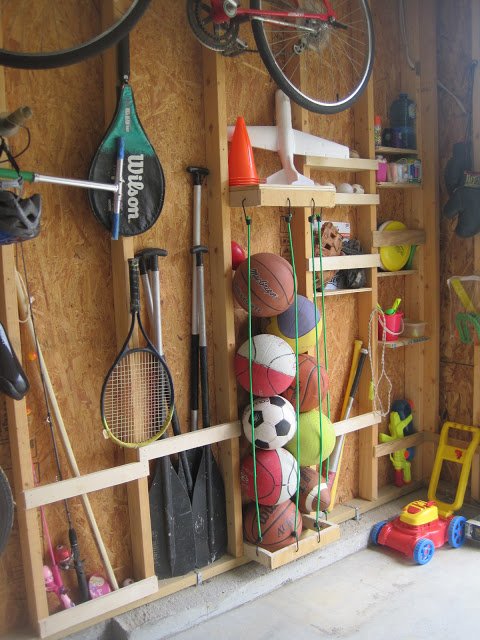 tutorial
Create Recycle Bin Hangers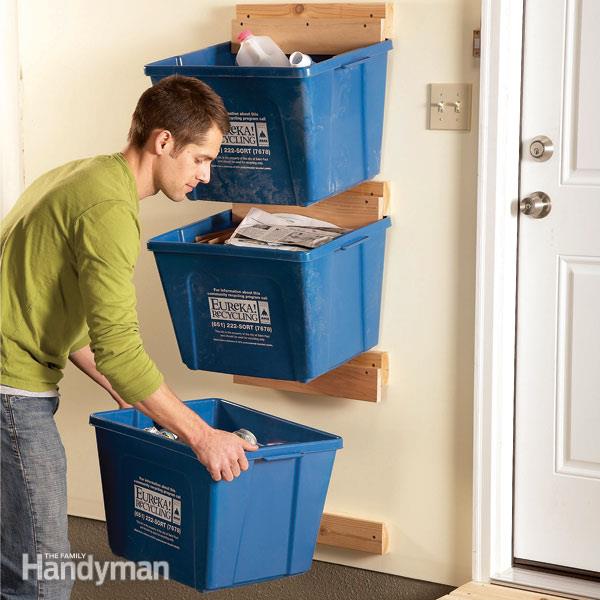 tutorial
WALL STORAGE SYSTEM
This wall storage system is truly outstanding! Don't wait any long to recreate it in your garage if your kids are keen on sports and you have plenty of sports equipment.
tutorial
Which of these DIY storage ideas for your garage are going to be the most useful for you?