The world changes and technology advances but love and romance never go out of fashion. That's why the number of weddings happening yearly in the United States continues to rise, and for many people such a special day deserves a very special backdrop. Having a wedding in a stunning location creates a day that will always remembered by those present, and results in photographs that will be treasured forever. There are lots of iconic American cities and settings that are perfect for a high-class wedding, but here are three in particular that are hard to beat.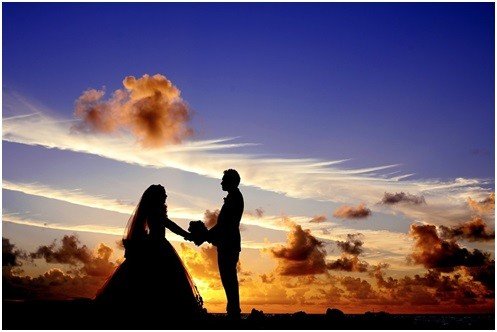 Los Angeles
Los Angeles is famous the world over as the home of Hollywood, the place that turns dreams into the greatest movies of all time, so it's an ideal spot for a dream wedding. One reason that this jewel in the Californian crown is so popular for destination weddings is that it has so much variety, so stunningly beautiful churches can be found within its city limits as well as exciting modern architecture, rolling hills, and golden sands. It also has an ideal climate that can be relied upon throughout the year, with an average of over nine hours of sunshine a year. Expert LA event planners can help your wedding go without a hitch, and it can cost less than you imagine too.
New York
New York city is the world's most exciting, vibrant metropolis, and yet it also has areas of outstanding natural beauty and buildings that are of great historical importance. This is the America that people from across the world dream of, and the only thing better than visiting New York city for a vacation is getting married in New York city. What could be better than a wedding party picture amidst the neon bustle of Times Square, or the happy couple being photographed journeying by horse and carriage through Central Park? These are just some of the stunning settings that New York has to offer, so it's little wonder that America's largest city is often the number one choice for couples planning their special day.
Las Vegas
Weddings are beautiful whether they're formal or informal, so if you're looking for a wedding location that scores high on the fun factor, Las Vegas is hard to beat. There's no doubt that all your wedding guests will love their time spent in Vegas, and there's always a new show to see or a spectacular new casino to visit. Of course, there's also the option of taking those all-important vows in one of Las Vegas' famous wedding chapels, and after all what better way is there to say that you love your betrothed tenderly than having Elvis Presley himself preside over your ceremony (or at least a passable impersonator)?
Los Angeles, New York and Las Vegas draw huge number of tourists from across America and across the world, and once you've visited, you'll understand why. They're a great place to spend a week or two, but they're even more ideal as a wedding destination. You only get one chance to marry the love of your life, so why settle for second best?