Buying furniture for our yards is a pretty good idea that will make them more enjoyable and comfortable. Outdoor furniture can be really expensive and not anyone can afford to spend money on it, so this is why I'm going to show you how to make some on your own and still get the best use of your outdoor space. These Amazing DIY Outdoor Furniture Ideas On A Budget will not break the bank yet will be super functional and beautiful. There are so many ways to repurpose old things into furniture and here you will get inspired to copy some of the best ideas. Here are some wonderful DIY lighting ideas to give your garden a mesmerizing landscape and once you do them throw a party and cool your drinks in some fantastic ways.
Tires Chairs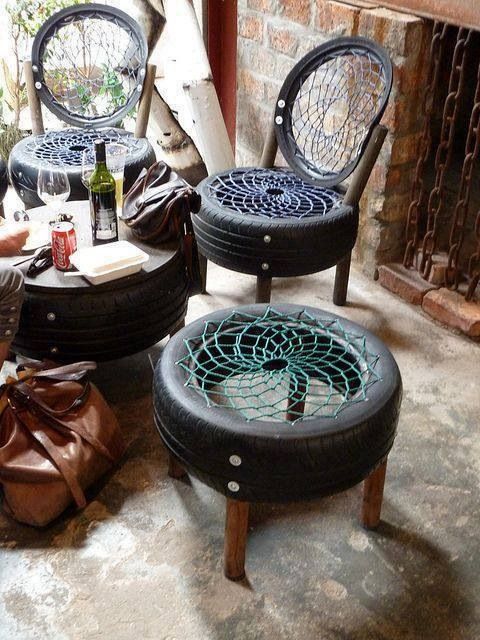 Pallets Bench And Table
Pallets are cheap and easy to work with. You can create a bench and a table in no time. Make sure you use some paint to refresh the wood and make it more interesting for your yard.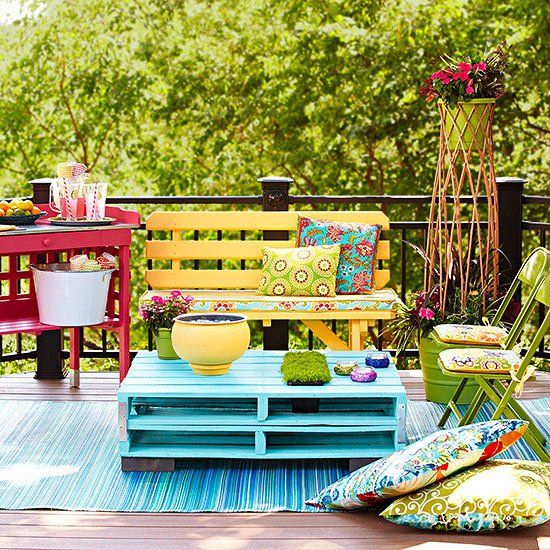 Drawers Planters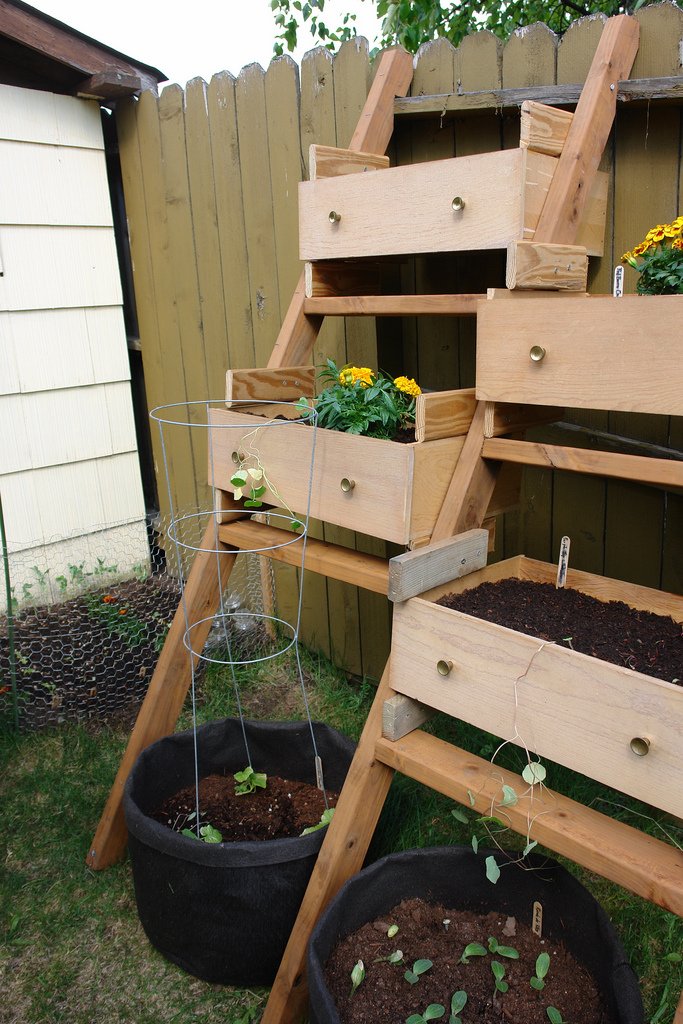 Tires Stools
A simple tire that is sitting useless in your garage can become a stool quickly and easily. Wash it well and paint it and then fill the hole with some comfy pillow.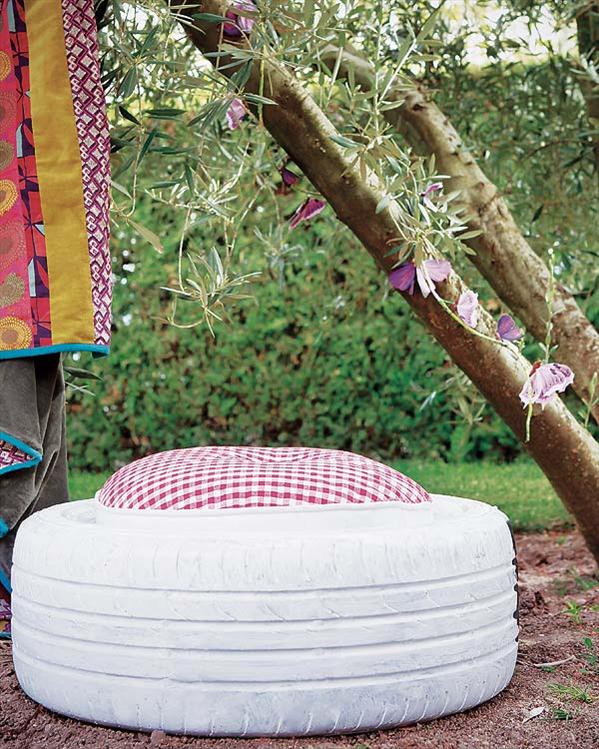 Pallet Bench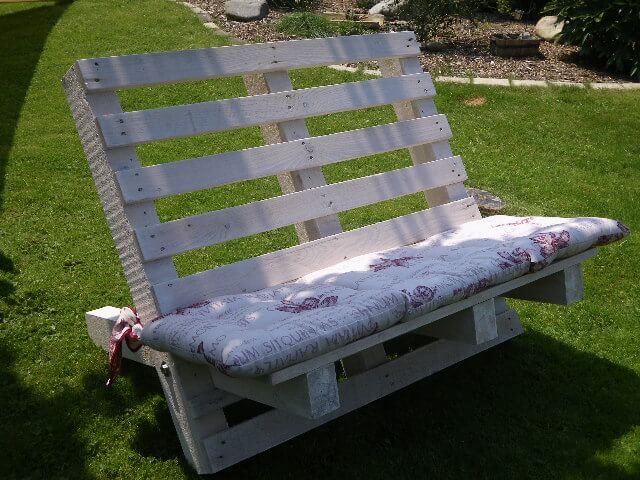 Wire Basket Table
What do you say about repurposing the wire basket into a table? You can either use it as a regular table or a side table to hold your flowers and outdoor decorations.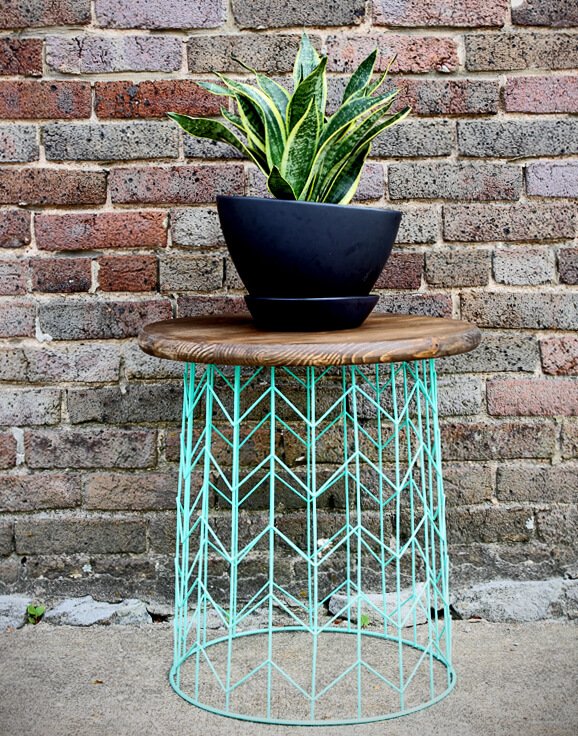 Wooden Crates Table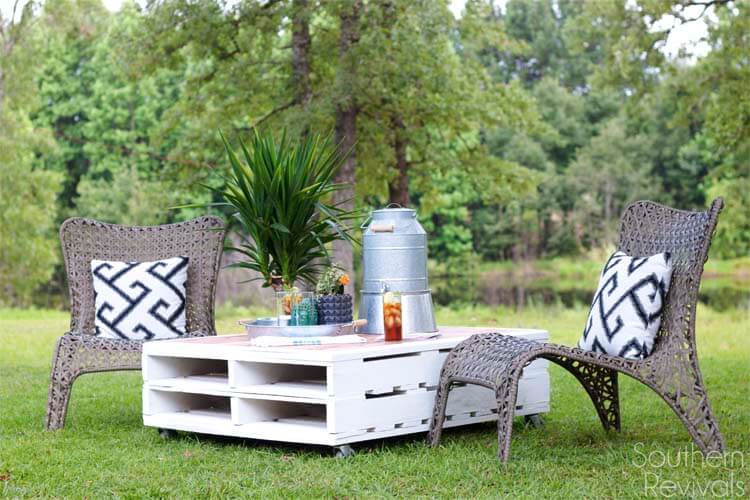 Outdoor Pallet Divider
We all need privacy in our gardens, so get some pallets and make this wonderful screen that will keep you out of the sight of your curious neighbors.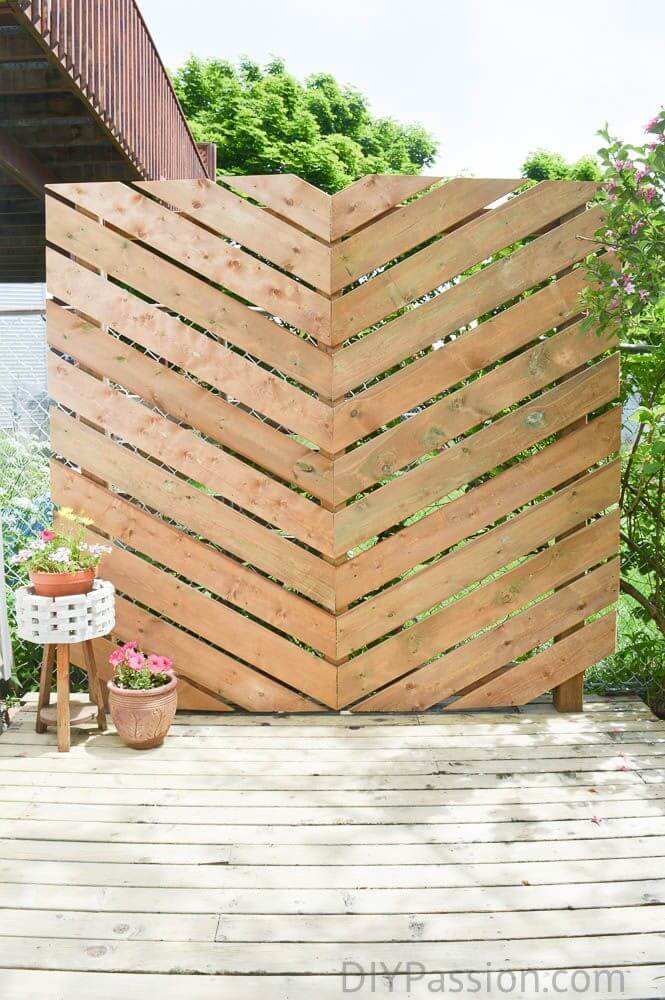 Concrete Side Table

Log Stools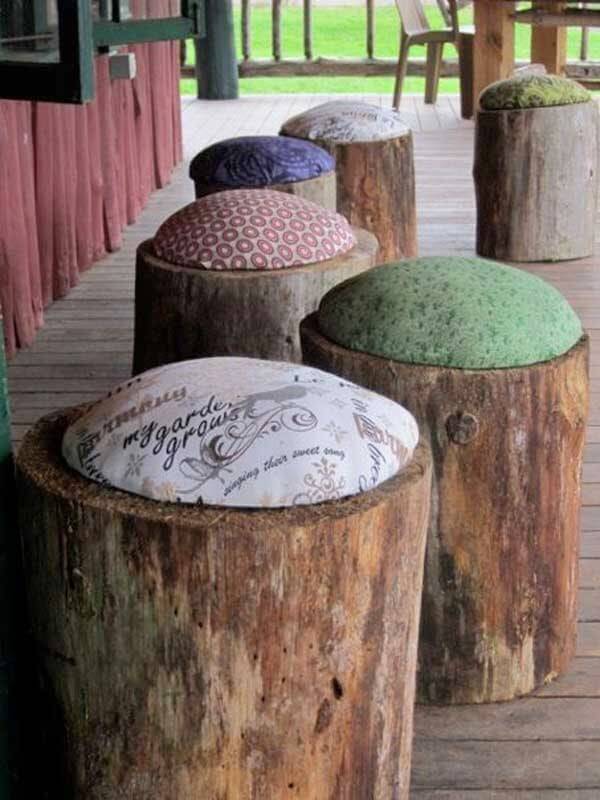 Tires Table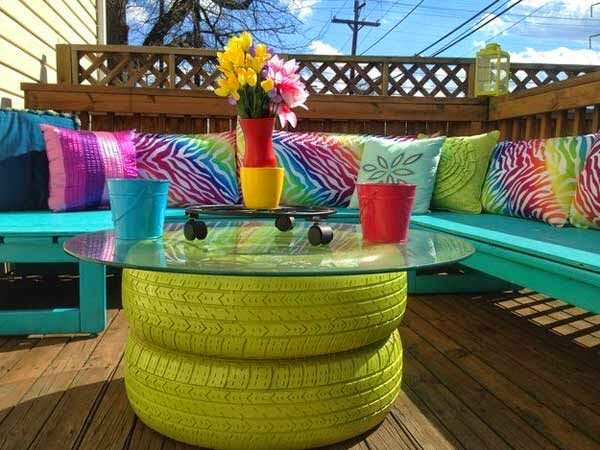 Vintage Milk Jug Table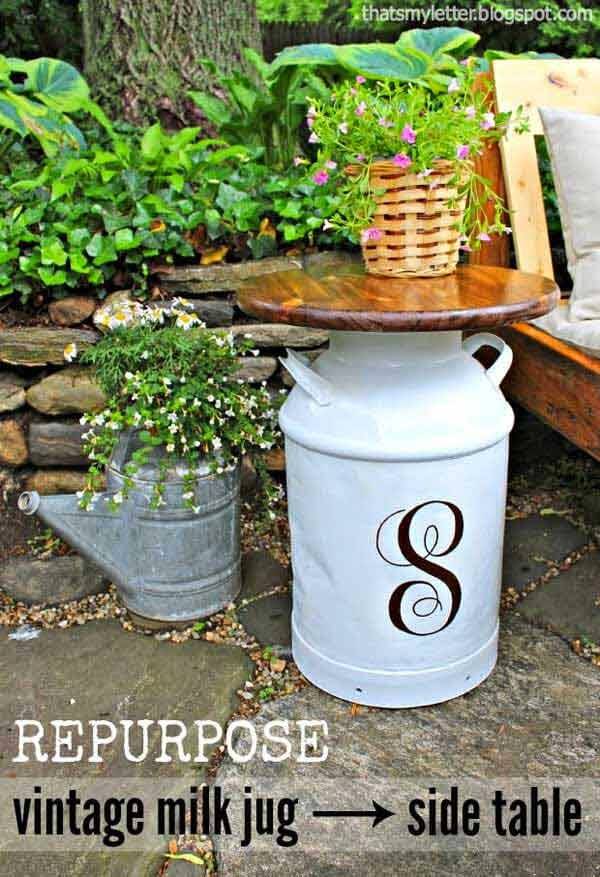 Plastic Crate Armchair
Yeah, the plastic crate can be pretty useful when it comes to making outdoor furniture too. You can get an armchair if you just recreate the design below. It won't break your bank for sure! How do you like it? I especially love the comfy pillows that will make reading outdoors an amazing experience.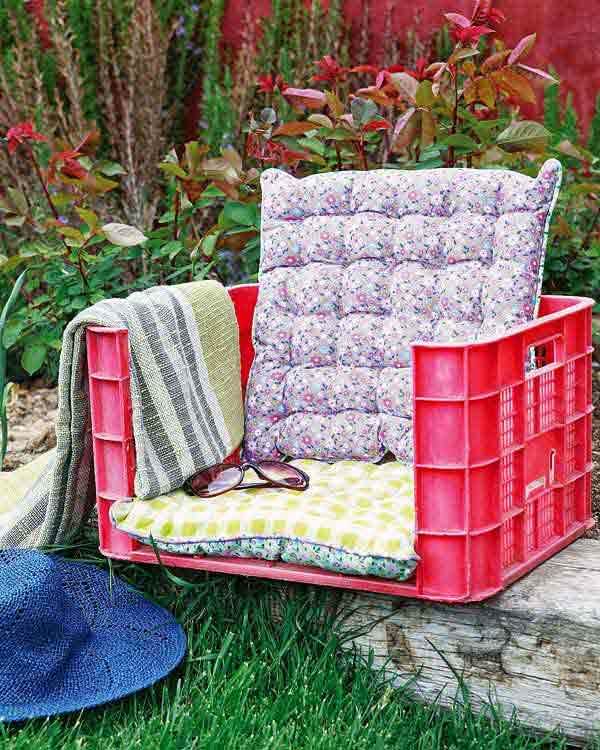 Milk Crate Stools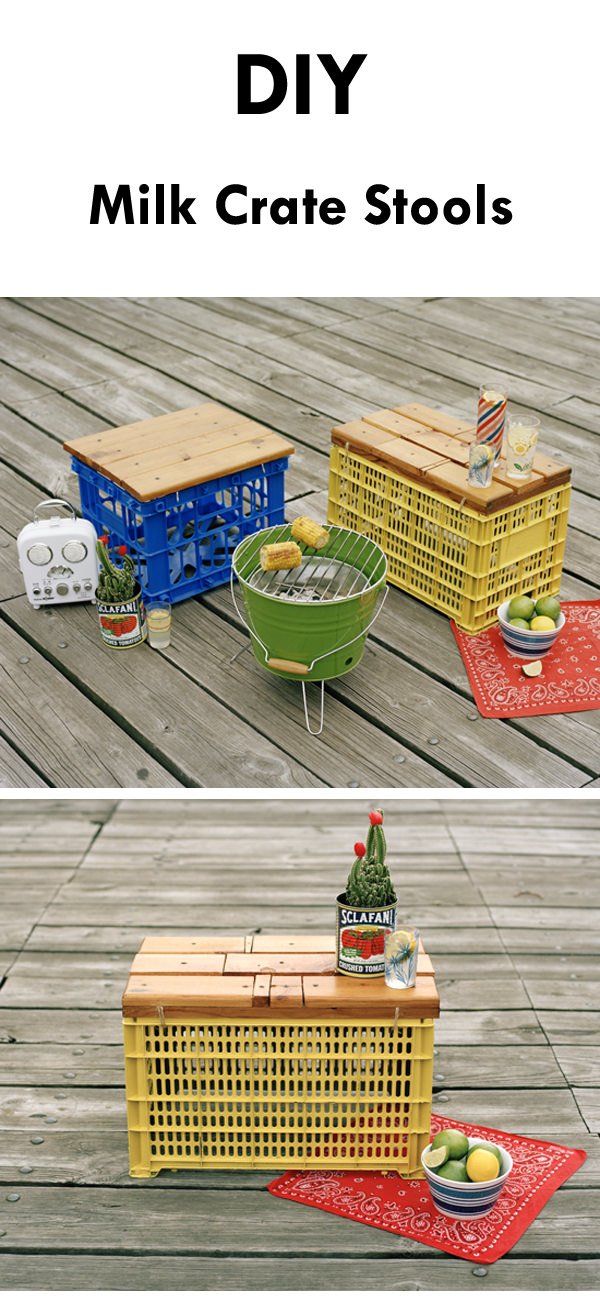 Think about repurposing old items that you don't need anymore and turn them into a cool furniture for your garden. I hope that you already got some ideas that will get your imagination going.