Are you a big fan of mushrooms and you love to eat them all the time? If yes, you will probably be interested to see these delicious recipes that I have got for you today. There are so many different ways to cook them and these one will definitely grab your attention. As soon as you see these Amazing Mushrooms Recipes That Are Super Delicious you will immediately find yourselves in the kitchen recreating them. If you don't have any ideas what to cook for dinner click on the link to find some interesting recipes. When it comes to dessert these fruity recipes will get your mouth watering.
Mushroom and Gruyère Eggs en Cocotte
45 minutes are more than enough to prepare this tasty food. Get some mushrooms, shallot, garlic, butter, thyme, heavy cream, black pepper, eggs, cheese, parsley and toasted bread and you have the whole list of ingredients necessary to recreate the recipe.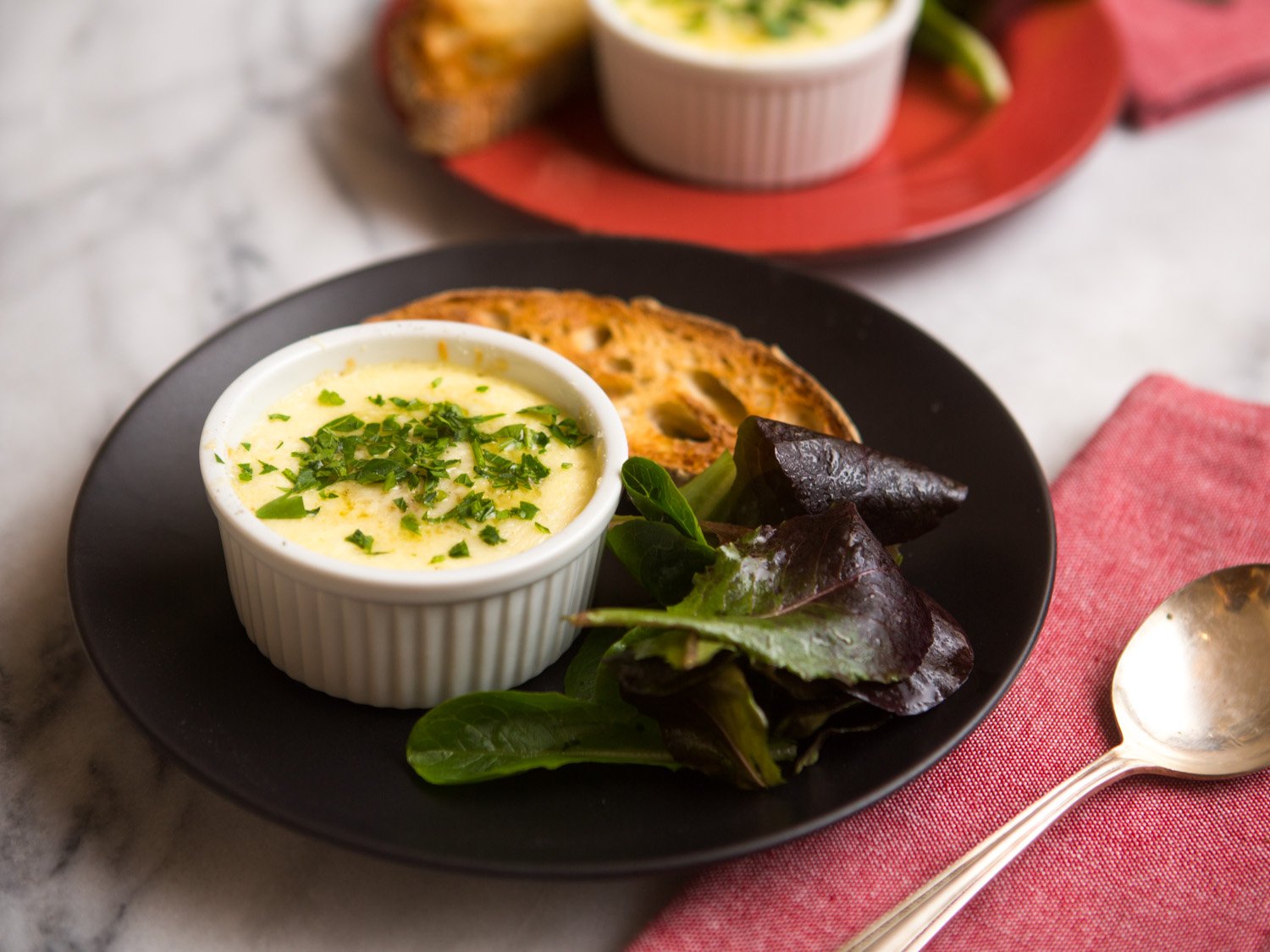 Penne Boscaiola (Woodsman-Style Pasta With Mushrooms and Bacon)
If you love pasta and mushrooms, here's the perfect way to put these two in combination. To get an earthy flavor you will need to get both fresh and dried mushrooms. Make sure you soak the dried ones in white one to get the best of them.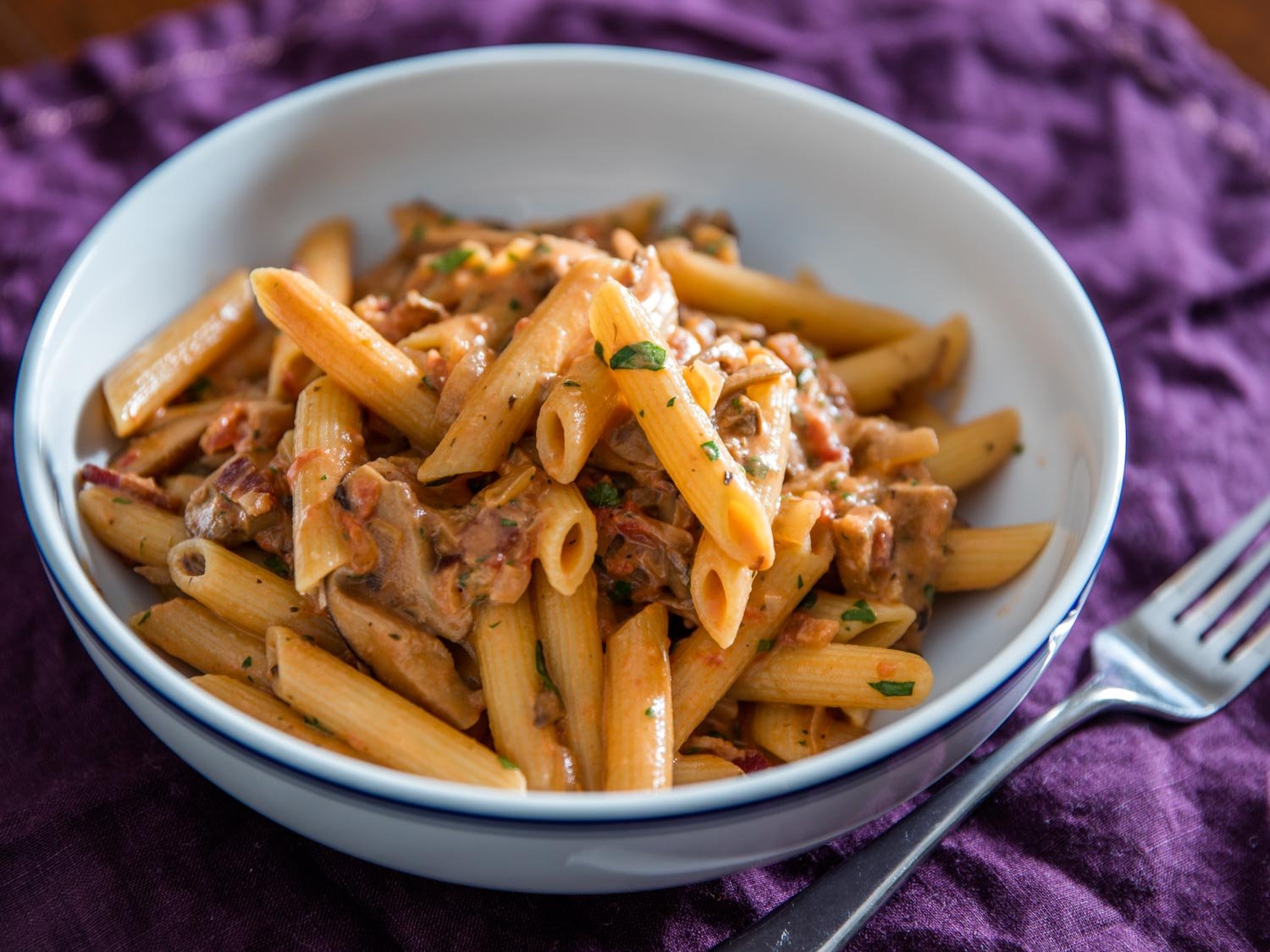 Baked Eggs With Creamy Greens, Mushrooms, and Cheese Recipe
Don't you just love these baked eggs with cheese, mushrooms and creamy greens? The photo looks so appealing that I have already clicked on the link below to see the full tutorial. In less than an hour you will have an outstanding meal with mushrooms on your table and everyone will be fascinated.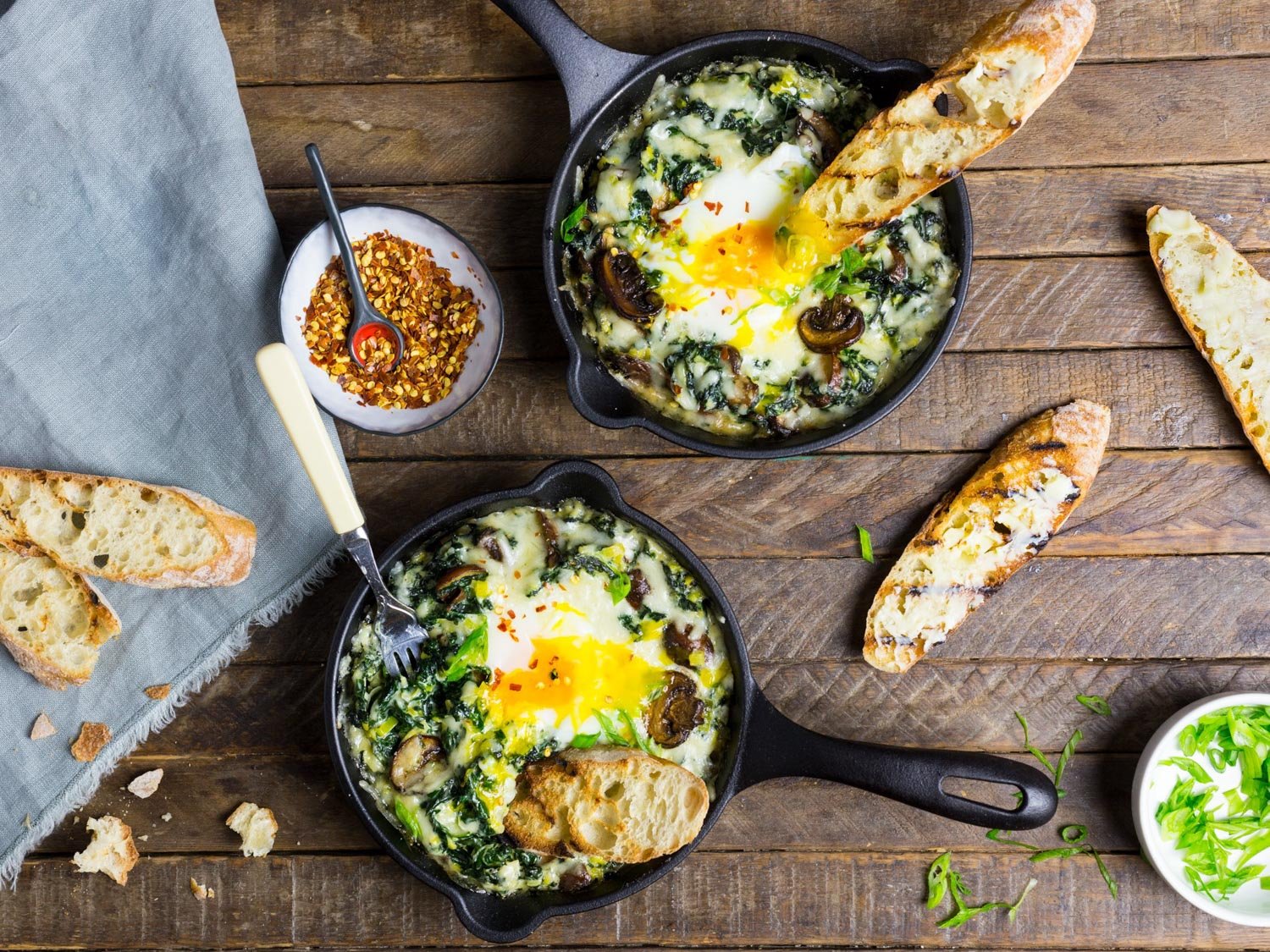 Grilled Mushroom Kabobs
Are you already wondering what you need to get from the store to cook this meal asap? Long story short, get some mushrooms, onions, parsley, balsamic vinegar, butter, garlic and salt and pepper. This is a super easy way to cook mushrooms that you have to give a try.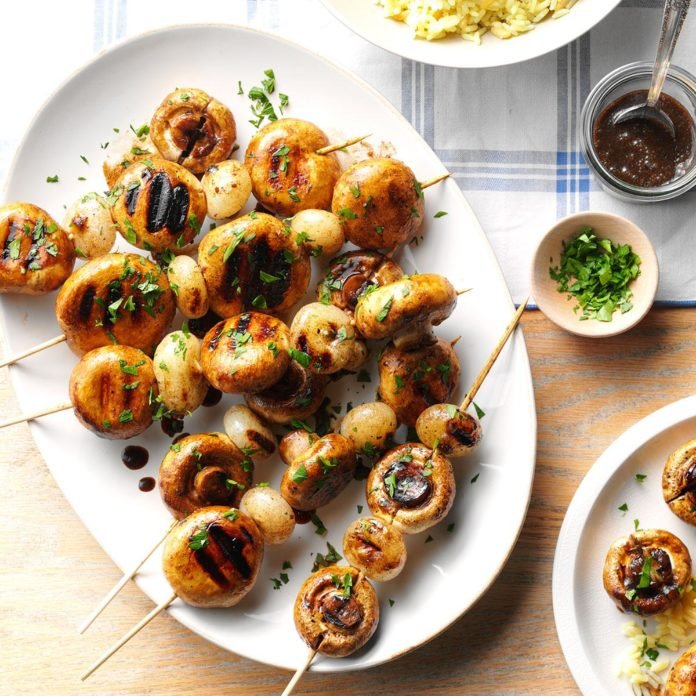 Easy Roasted Mushrooms
If you want to get some deeply flavored and meaty mushrooms we suggest you to roast them in the oven. The total time for cooking is one hours.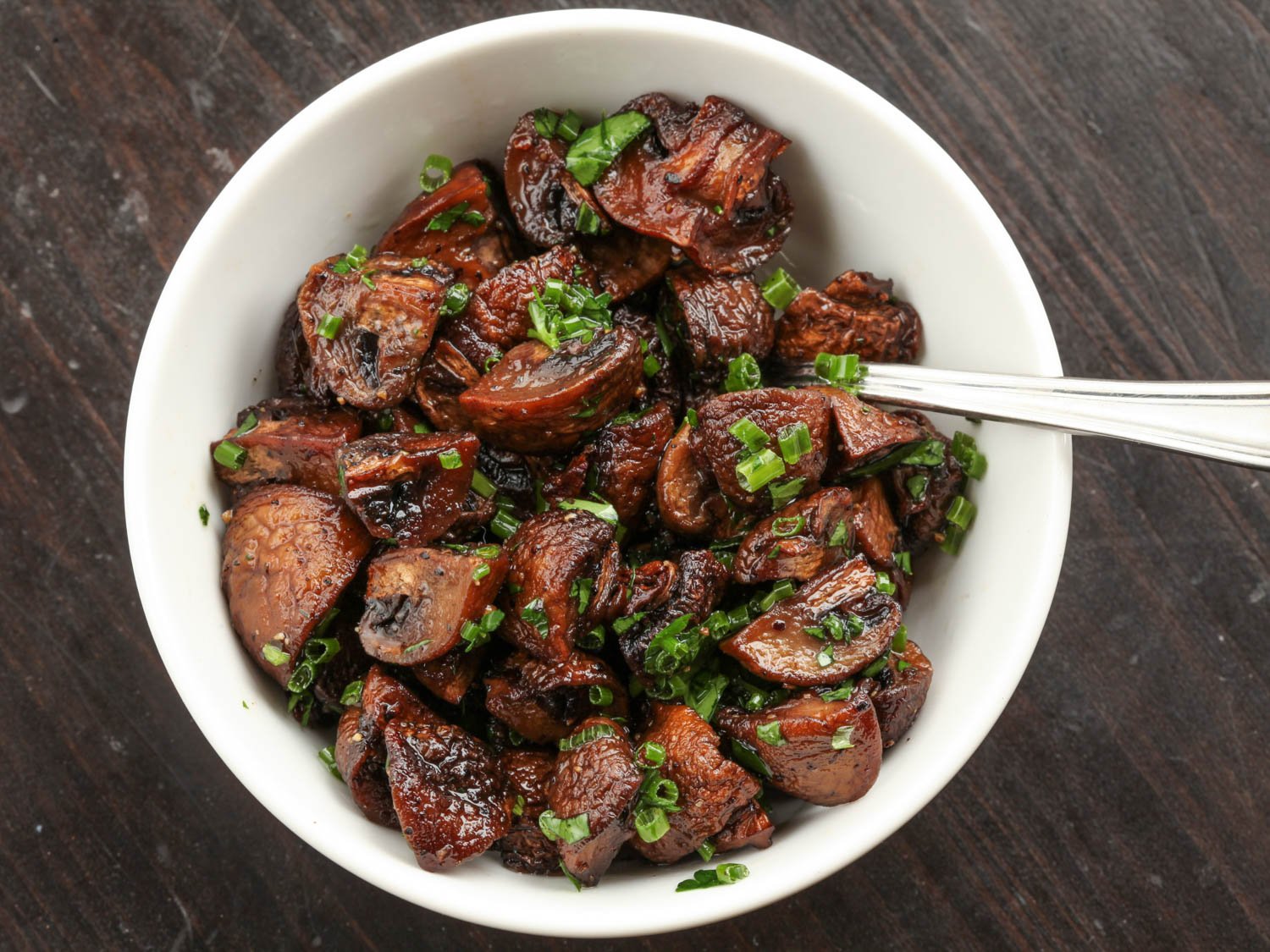 Pizza With Mushrooms, Mozzarella, and Truffle
If you are in the mood for pizza it's time to try out this recipe that requires mozzarella, truffle and mushrooms. Check the list with the rest of ingredients on the link below. What's the recipe that you would like to try out first?