The saying is: ''The way to a man's heart is through his stomach''! And yes, it's true,the men are back for the traditional, every men wants a woman that Is a good Chef and prepares his meal with attention, pleasure and love. Beside your beauty,you should show your skills! But what is a well prepared food, when it's not served aestetically? In order to try something it has to be served and decorated on a way that attracts you. So, for the day of the love you can surprise your loved one by decorating and serving the delicious meal you've made with love and attention with heart shaped motives, and bring the day's real meaning. Below you can see some interesting Valentine's table decor ideas, that you will make you inspired for sure.
You must have been humming "Love is in the air" for several days, because today is Valentine's Day. You don't have to have a partner to be in love with life, art, music and beautiful things. If you want to celebrate Valentine's Day with those you simply love, with a little effort and creativity in your interior you can create an atmosphere that glorifies love and happines.
Decorate Your Home For Valentine's Day
Give your loved ones a pleasant and cozy ambience with details that you will make yourself. Make your guests feel privileged, special and loved. Who knows, maybe at the gathering that you organize, a fateful "connection" will happen, thanks to which your friends will celebrate February 14th for life like their special day.
All you need is a little imagination, creativity and energy. Decorate an interesting table, throw pillows with heart or Cupid motifs, and maybe one of you or your guests will be hit by a love arrow. You can make a love tree. Take birch branches and hang paper hearts on them. A good idea is to frame some legendary love verses and gift them to your loved ones. Of course, welcome guests with a decorative flower arrangement like red roses or tulips, purely to ignite passions. Open champagne or another favorite drink and toast the love of life!
Valentine's Table Decor Ideas For Your Inspiration
If you are looking for inspiring and original ideas for Valentine's table decorations, we present you a plenty of them. Romantic, elegant and original, our table decoration ideas will help you set a beautiful table and create an atmosphere of love. In our photo gallery you will also discover our useful tips that will help you have a romantic Valentine's Day.
Try folding the napkins in a creative unique shapes,such as heart shape, swan shape or a bow. You can place some candles, roses or some other romantic objects in order to keep the love spirit. Decorate the bottle of the wine or the glasses, but make sure to keep doing the things your way, that's why your partner loves you. Here, below you have some breathtaking ideas for Valentine's table decorations in case you don't have time to think on your own. Bon appétit and enjoy the time spent with your loved one!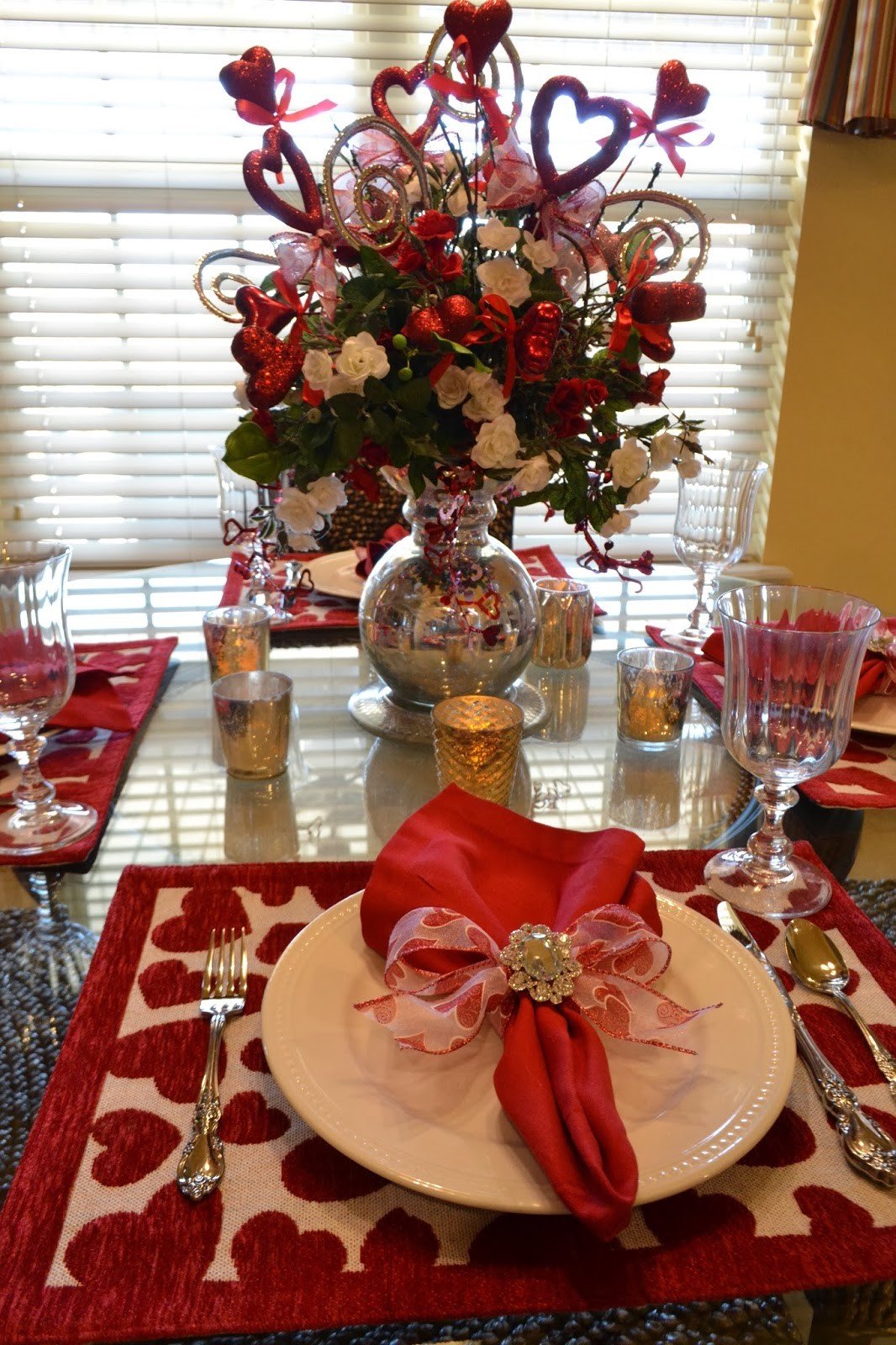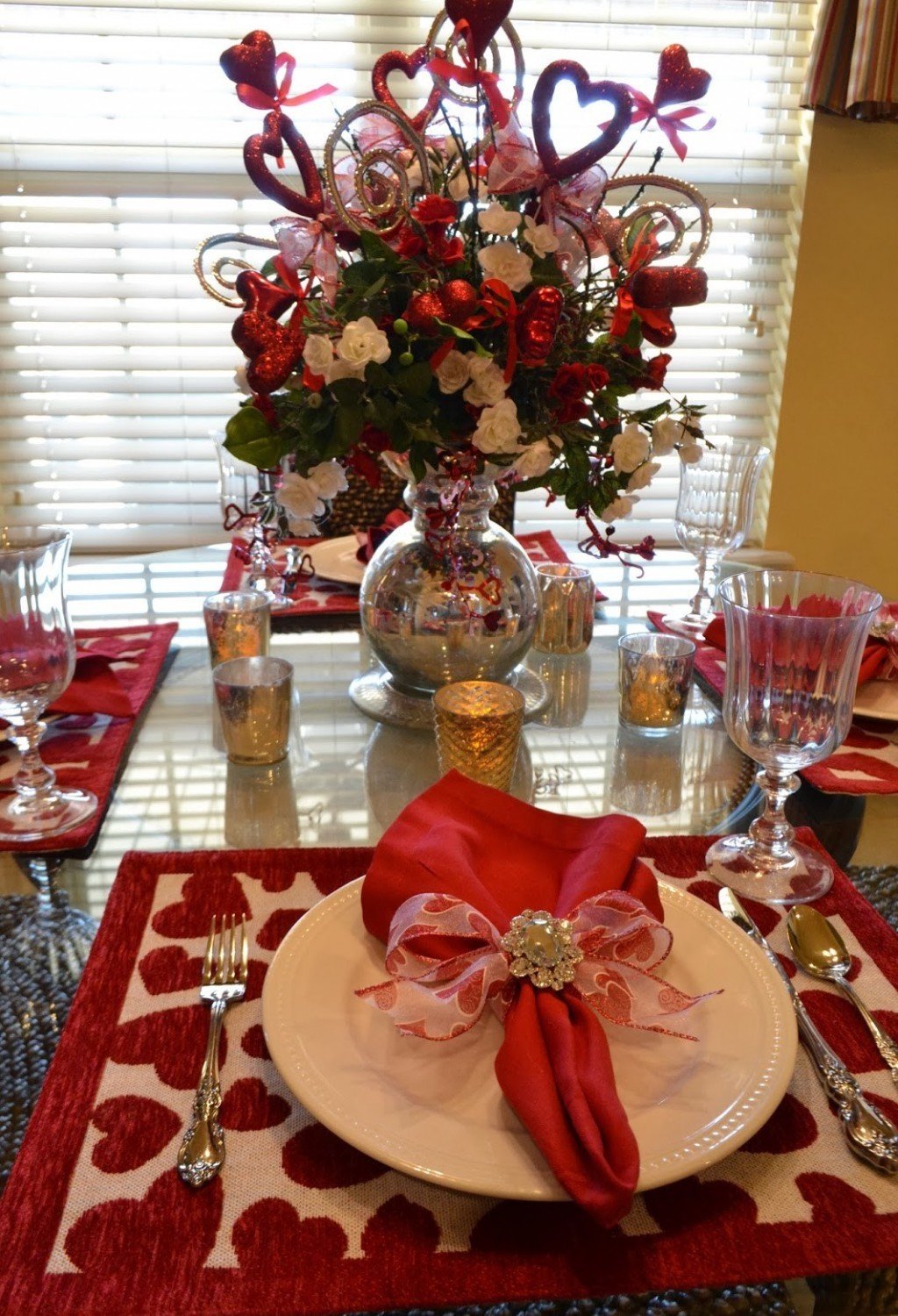 source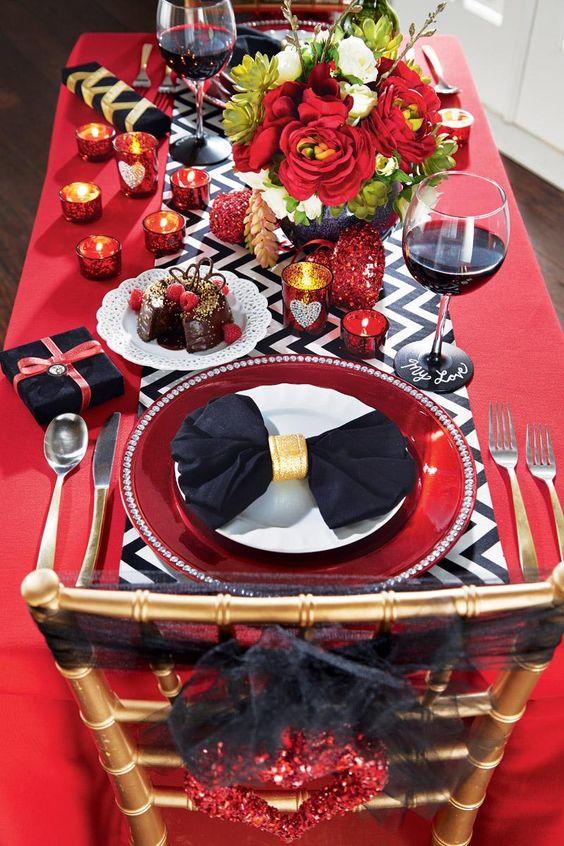 source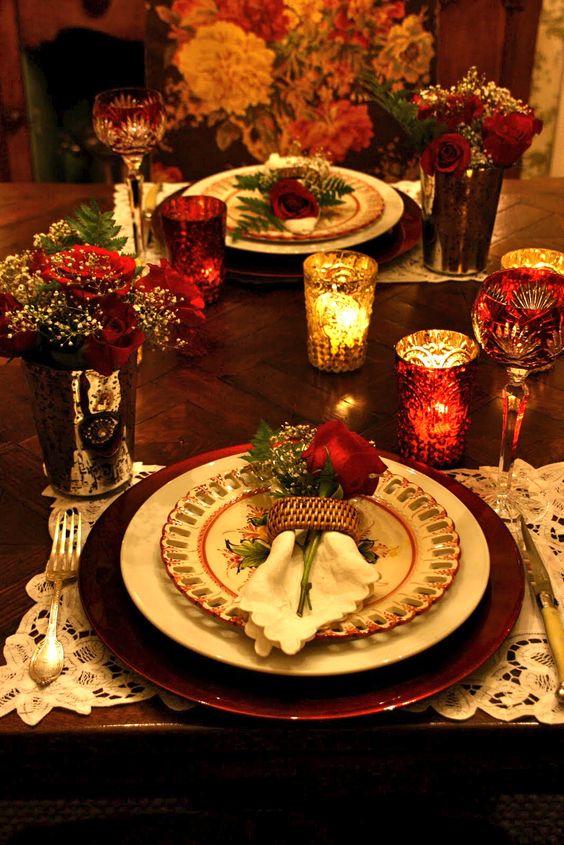 source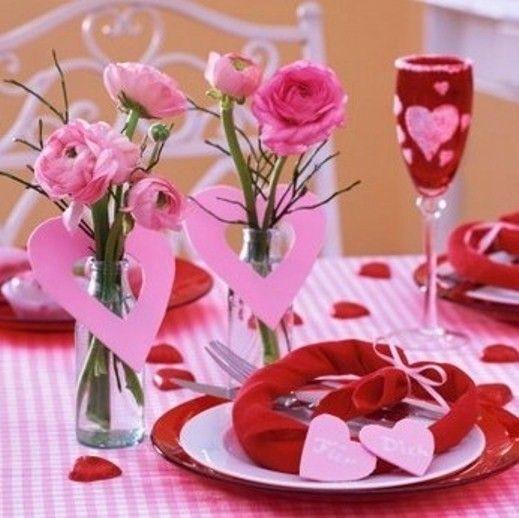 source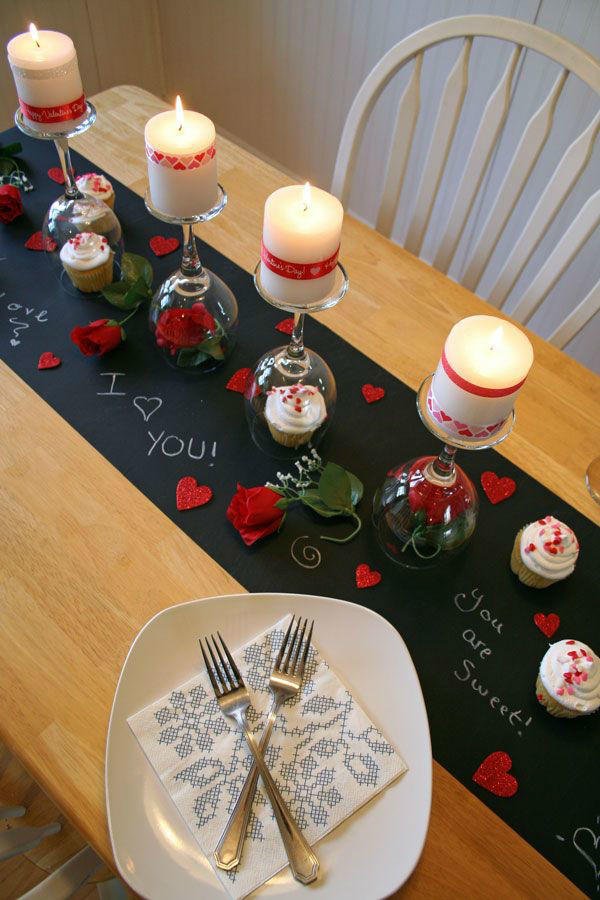 source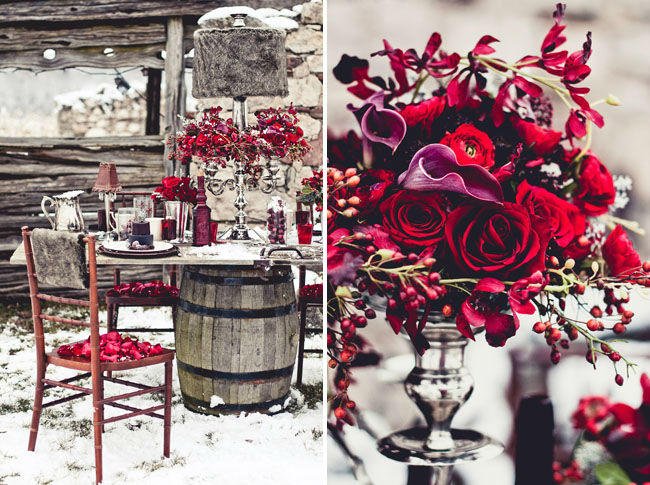 source