French Manicure is created in 1976 and it aim to get natural nail look. Mostly the nail tips are painted white and the rest of the nail is suitable nude or light pink because it is the natural color of nails and fingers. This type of manicure never gets out of trend because it go along with anything you wear and has not defined color. The design looks natural and simple but is very elegant and beautiful at the same time. Even it look very easy to make, this type of manicure is not so simple. A lot of women go to beauty salon specially to get this type of manicure because is not so easy to make it at home, or if you want to do it at home you should have still hand and practice a lot to make it perfect.
Nowadays this kind of manicure got upgraded with more different designs despite the typical one. Now you can choose between combining 2 or more colors, V-French Manicure or Ombre French. Also there are more designs that can be applied on this manicure like flower design, glitters or nails accessories. If you don't have any ides for your next manicure, we can offer few manicure designs so you can choose.
In addition to being the most popular way to style nails, is also one of the oldest ways to style them. From its creation until today, it has maintained its recognizable appearance, but over time, many variations on this theme have appeared. That's exactly why today we present to you all types of French manicures that can serve as inspiration!
Classic French manicure
The classic look of this manicure, implies a pure white part in the upper part of the nail and a soft pink color on the rest of the nail. This type of manicure is usually done on square nails, but it looks equally good on oval and almond-shaped nails. If you like the inconspicuous look of your nails, yet neat and airy, then the classic manicure is ideal for you.
Colored manicure
Recently, the white part that implied the French manicure has been replaced by modern colors from the world of fashion. Therefore, yellow, green and red nails are now the most current. Which color would be your choice?
French manicure is one of the ways you can decorate your nails. It's perfect because it doesn't make the nails too colorful. It is ideal for work, school, and other places where you need to look decent and measured. It is worn on festive occasions, because other colors, zircons, sequins and the like can be added to it. According to your wish, the French can be colorful or simple.
1. Classic French type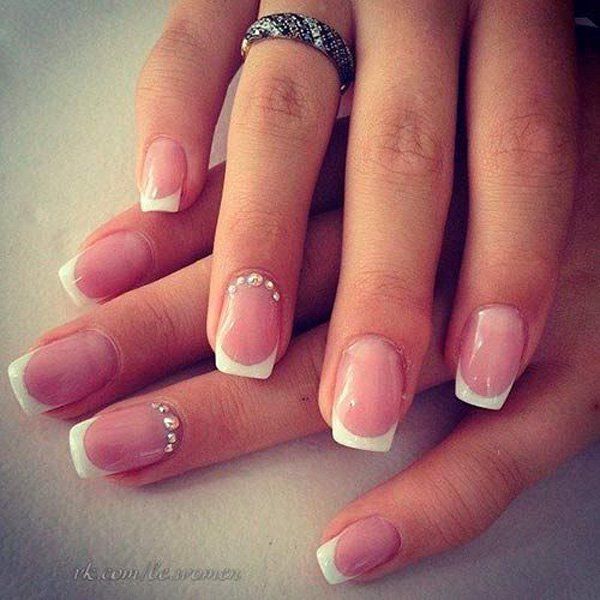 source
2. Manicure With Bow Accessory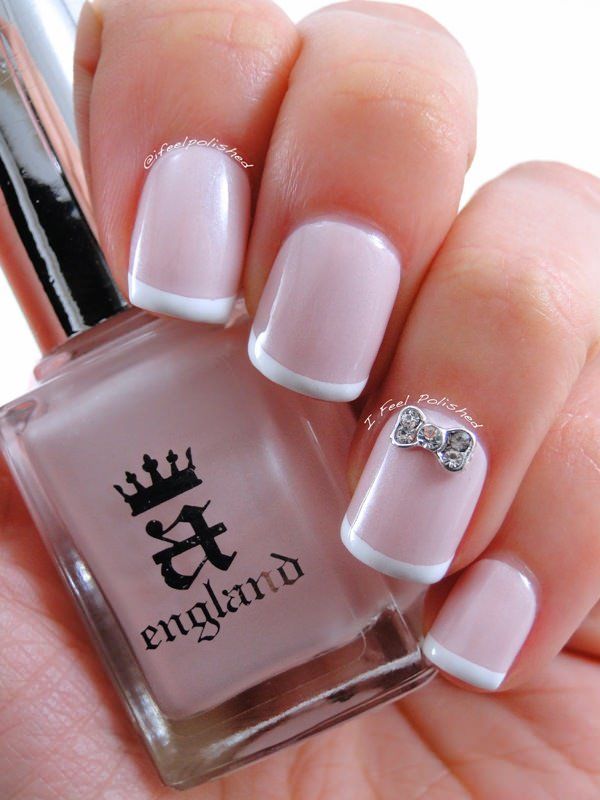 source
3. Floral Design On The Manicure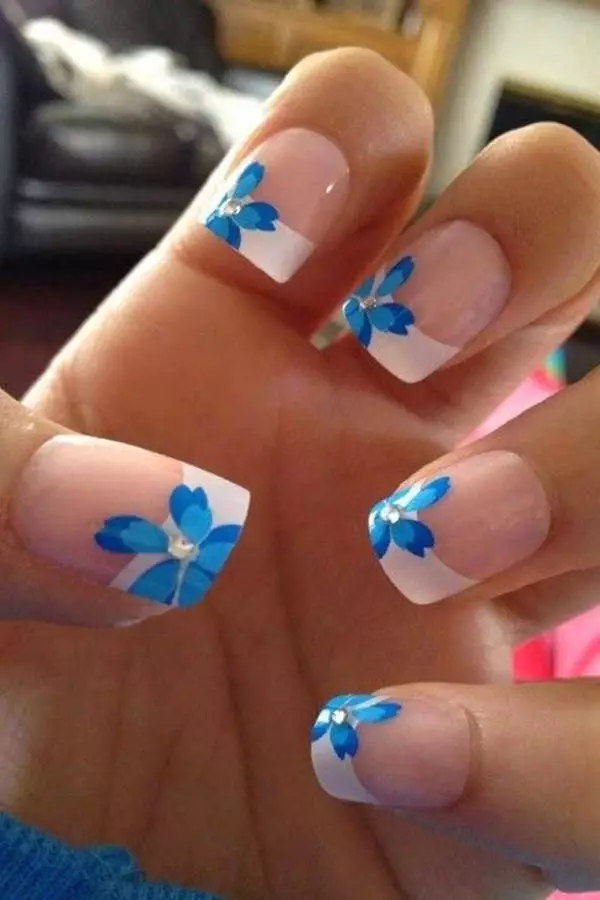 source
4. Black Empty Manicure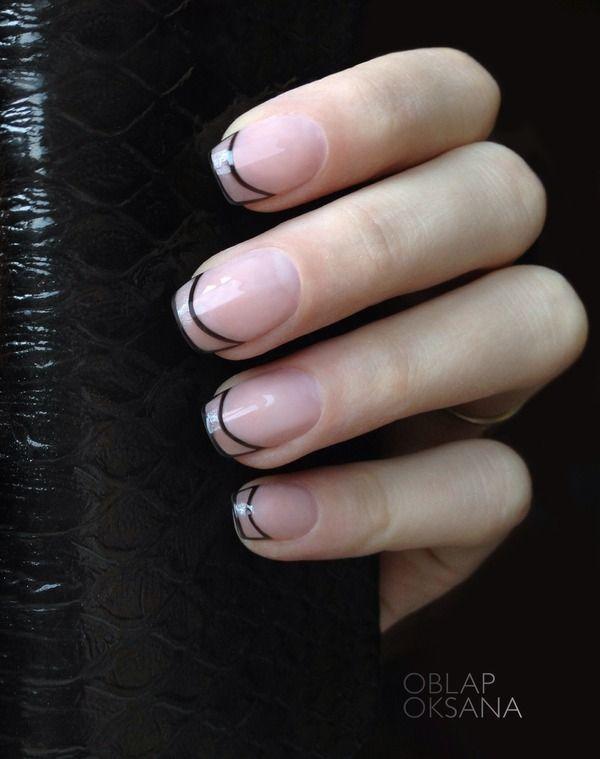 source
5. Metalic French Manicure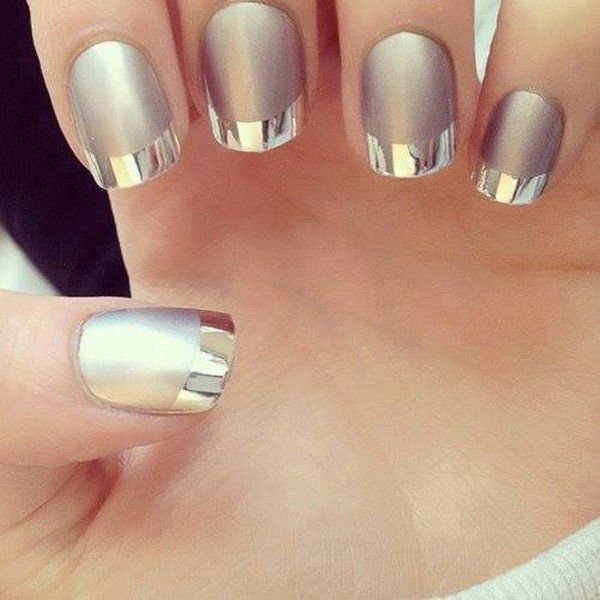 source
6. Diamond Shape French Manicure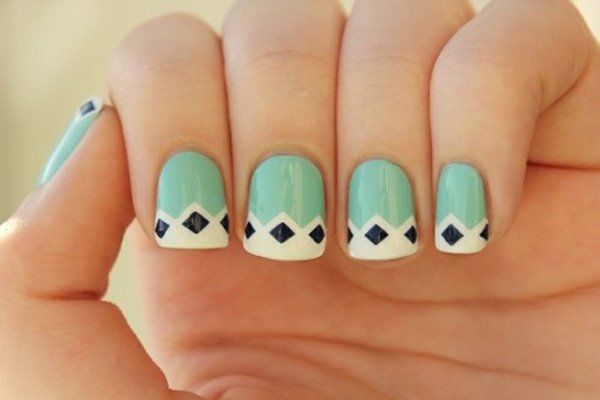 source
7. Elegant Combination With Gold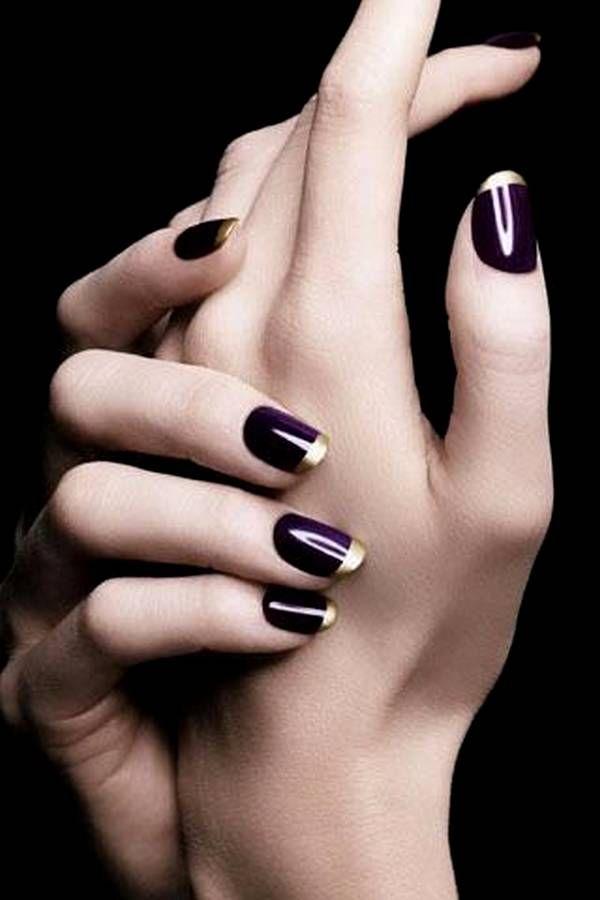 source
8. Rainbow Black Manicure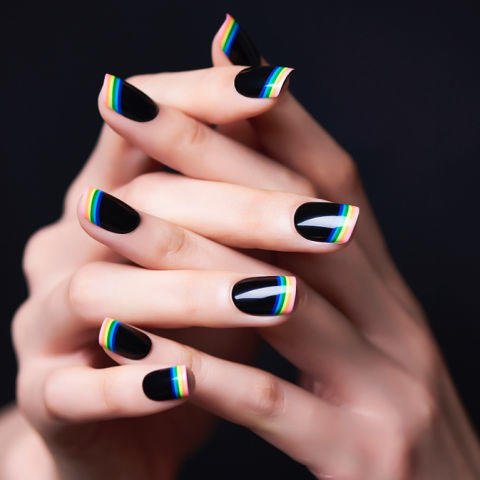 source
9. Black And White Graphics Manicure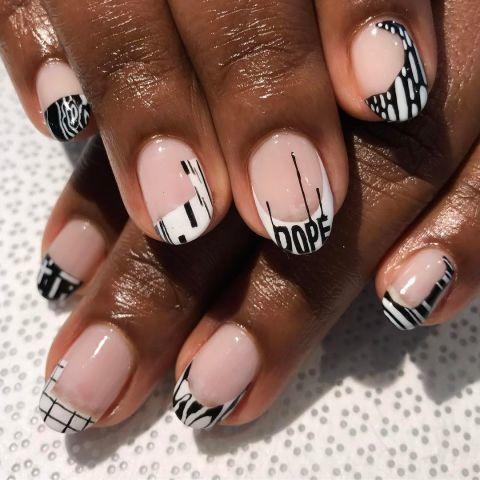 source
10. Minimal French Line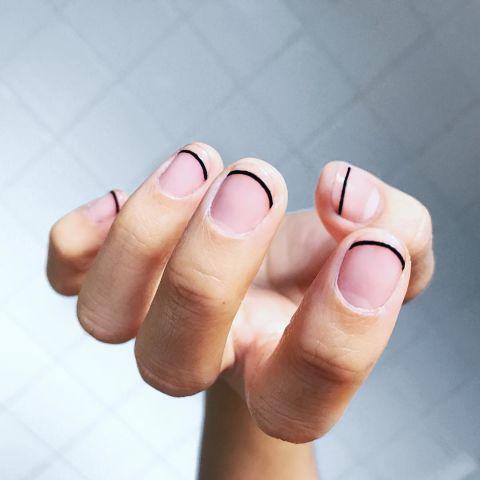 source
11. Marble French Manicure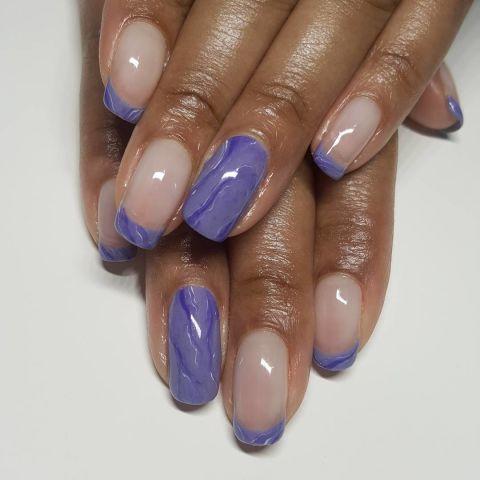 source
12. Ombre French Manicure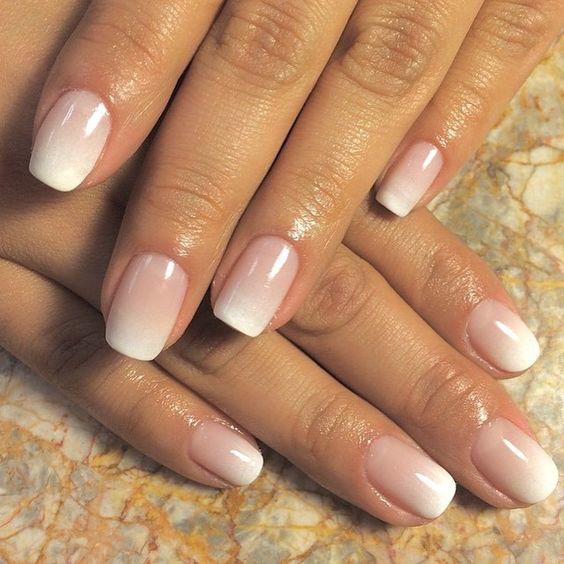 source
13. V-Shape French Manicure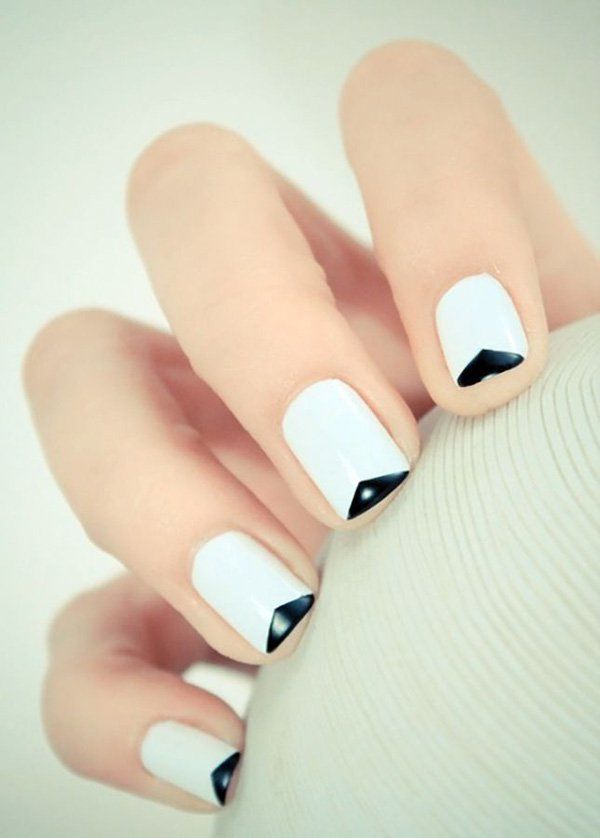 source
14. Trendy Mondrian Outlines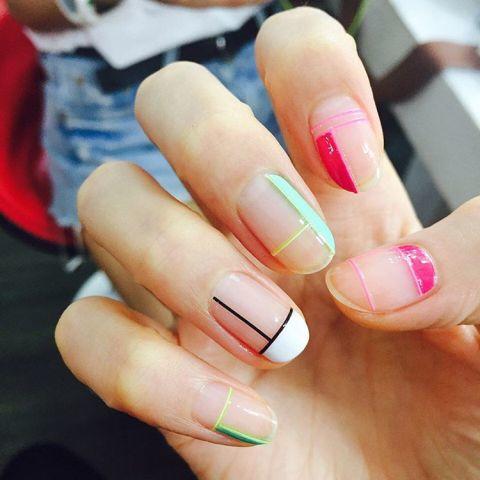 source
15. Cool Summer French Manicure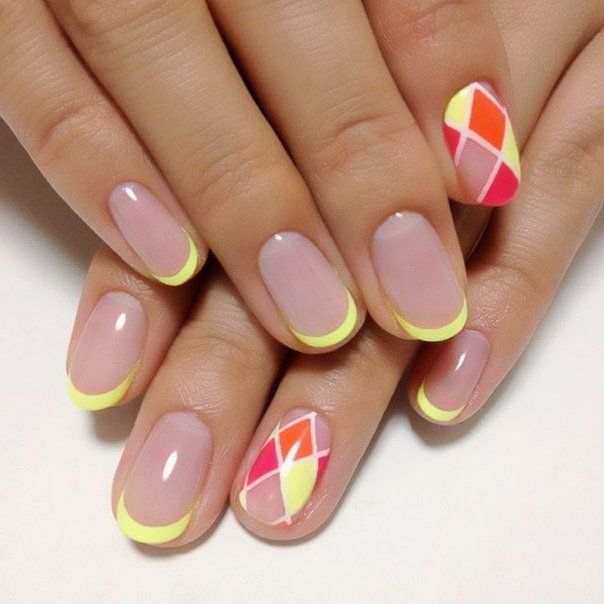 source