Photos are one of the most magical discoveries of humanity. Without even speaking they tell whole stories and wake up thousands of beautiful memories. If you adore your photos and you want to share them with your friends and guests that come to your home, then we recommend you to make your own photo gallery at home with the dearest photos. In order to have your unique gallery, here are some interesting and inspiring DIY photo frames that will show you how to make your own frames that will keep your memories safe.
These DIY photo frame crafts are so budget-friendly that you have to spend no money to make them. Most of them are made up of supplies you already have at home, and what is the best is that they won't take you much time to make them. Enjoy your creating process and wake up your creativity in order to make real masterpieces to decorate your home.
Colored Pencils Create a Playful Frame
By repurposing the colored pencils you can create a unique and attention-grabbing photo frame. Cut them into small pieces in accordance with the size of the frame, sharpen them, and use glue to stick them to the frame. You new cool frame will be ready before you know it!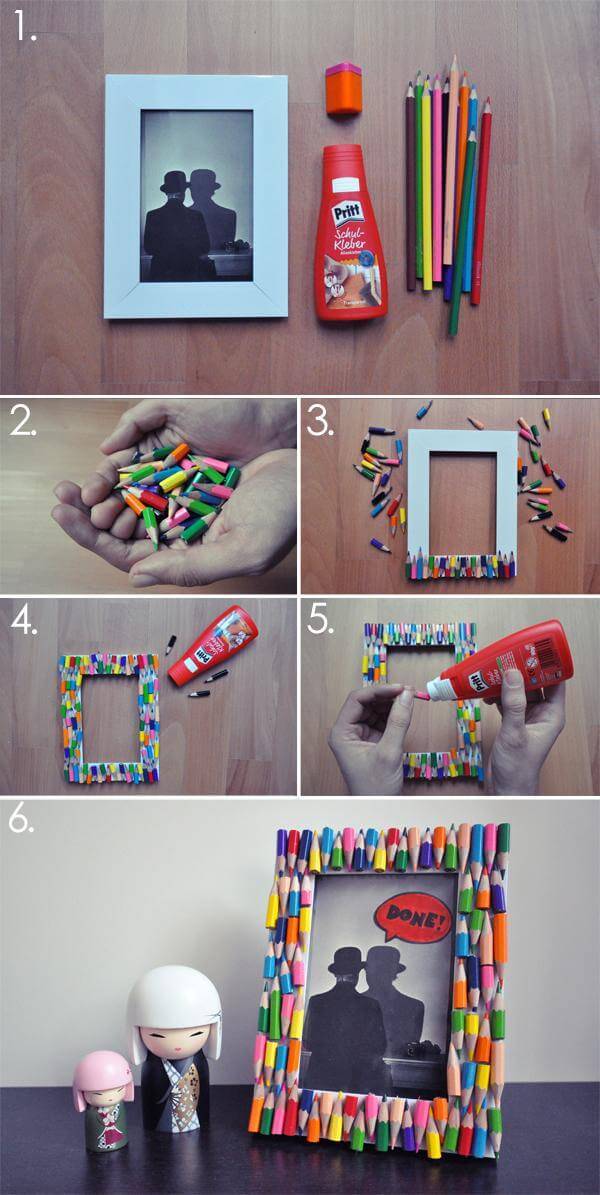 source
Complement Industrial Decor With a Concrete Frame
Here's an interesting design for all the lovers of the industrial style. A simple cardboard box from cereals or anything else can be turned into your new frame. Cut it in the size of the photo that you would like to frame and then cover it with concrete. Let it dry and you are done. What do you say about a gallery wall with concrete frames? I'm sure that it's going to look gorgeous!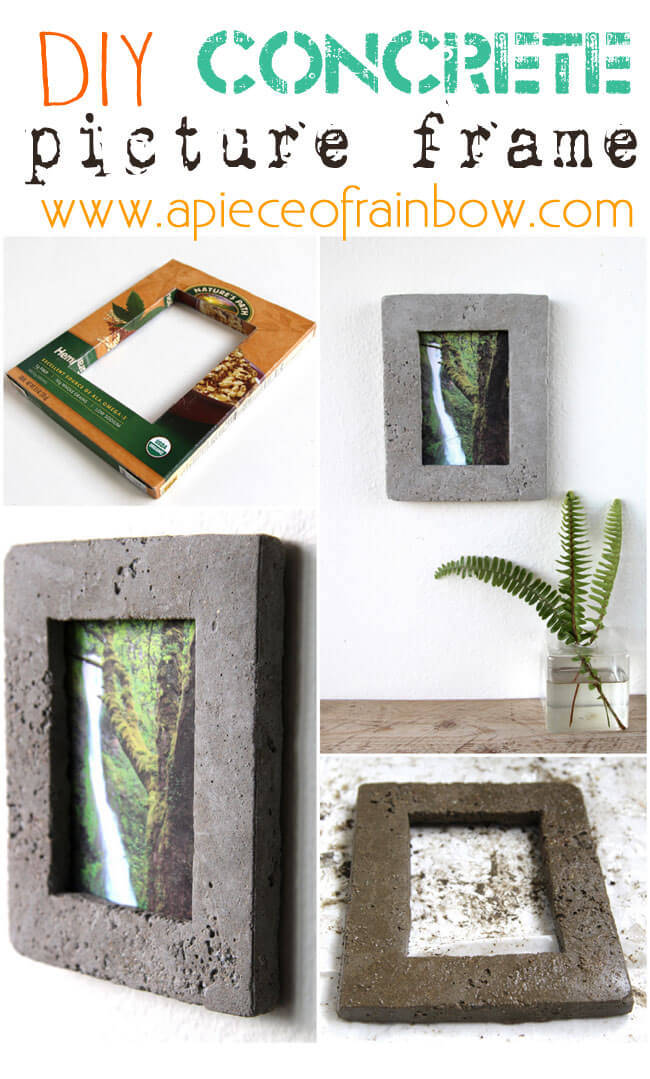 source
Rustic Frame from Flowers and Twigs
As you take a walk in nature soon, make sure you collect some twigs and moss grass that you could use for your next DIY project. You will be amazed by the fact that you can make new photo frames literally for free! I'm sure that you would love the idea especially if your home is decorated in a rustic style.

source
Glam Up Your Frames with Glass Gems
Even the most ordinary, simple, or boring frame can get a completely different look by just attaching glass gems to it. Use your imagination and feel free to experiment with other things that you like the best!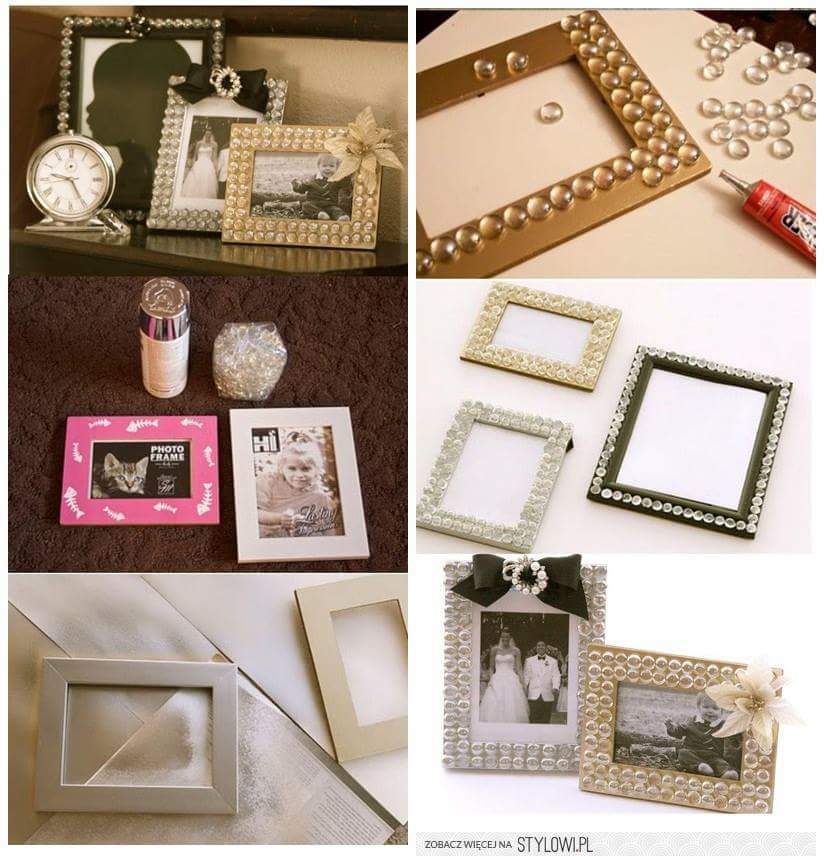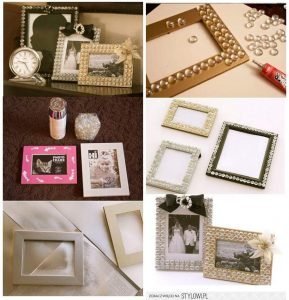 source
DIY Funky Frames With Popsicle Sticks
Popsicle sticks, washi tape, and glue are the necessary tools that are keeping you away from these interesting photo frames. Grab them and have a busy night creating as many as you like.

source
Sparkling Button Frame
Do you have a box full of buttons and you aren't sure whether you are going to use them ever? Well, you will if you get down to make this craft. Decorate any boring frame with buttons to give it color and texture. This is such a good activity for your kids and a great way to keep them busy and interested.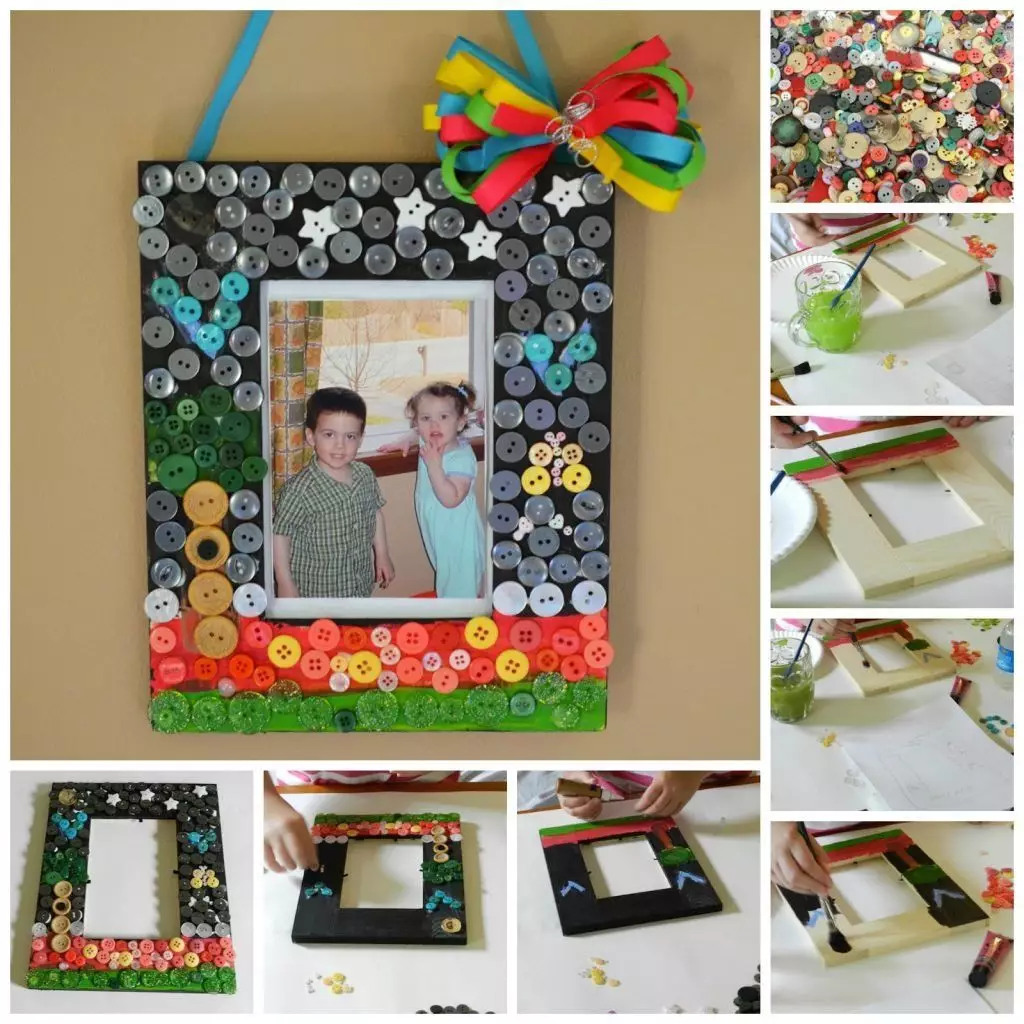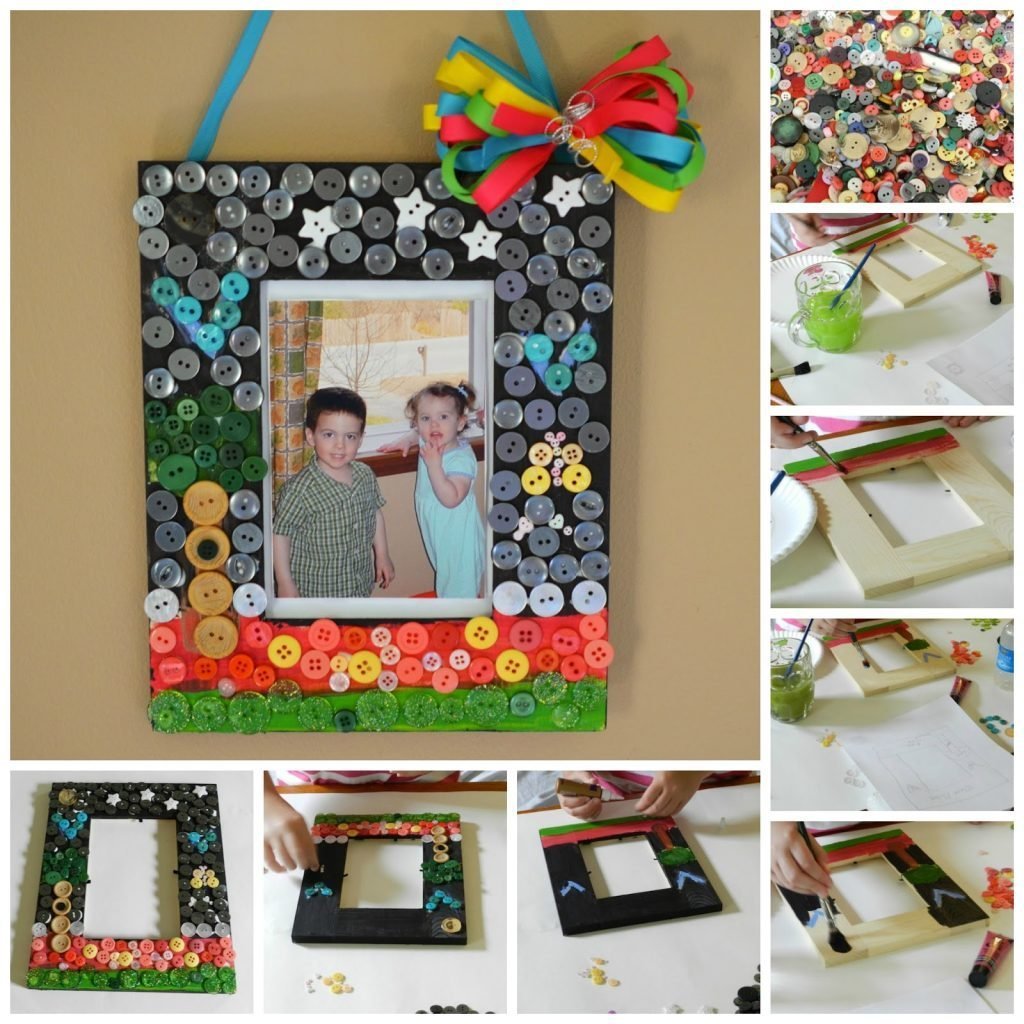 source
 Color Pencils Give Pops of Color
Well, I have to be honest and tell you that I have never thought that you can use egg cardboard to make wonderful frame decorations. Do you see how you can make these wonderful tiny roses in an instance? This is a great craft that you can use on mirrors as well, not just on frames. Do you already have something on your mind?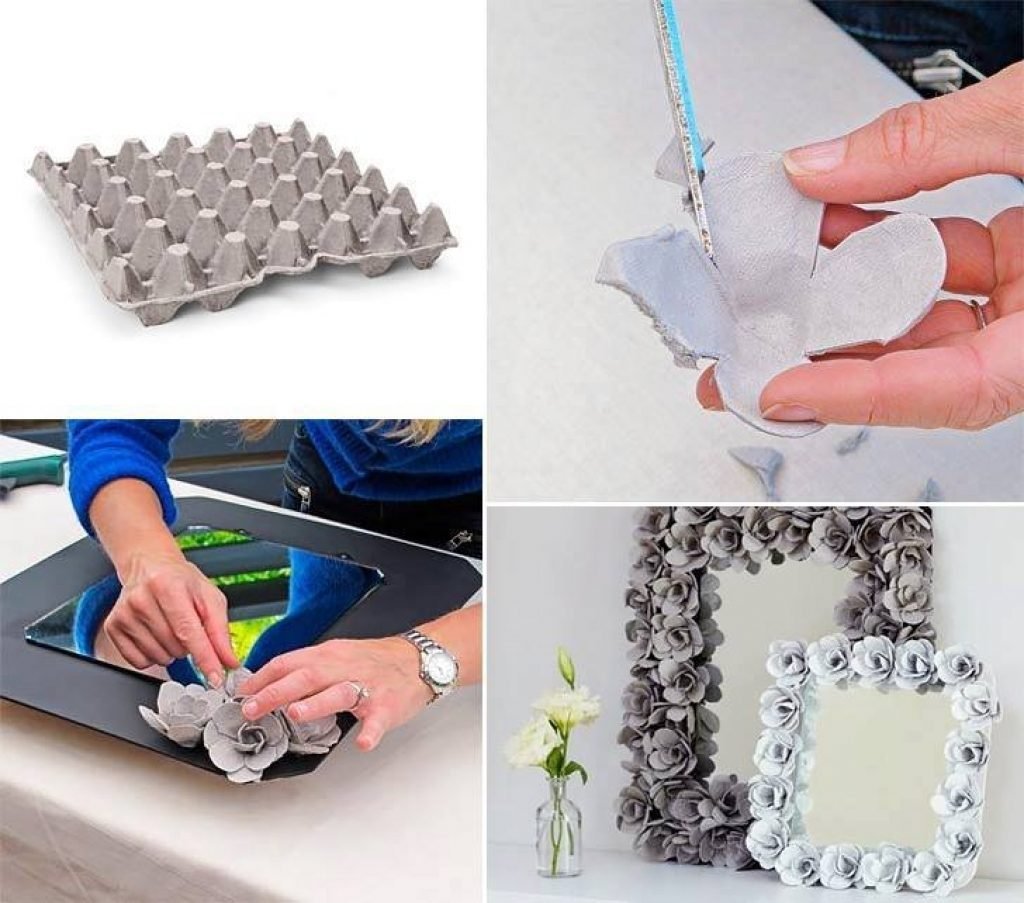 By making these DIY photo frames you will refresh your boring and monotonous home. Inserting something of your own in them will give a personal touch to your whole home. You will be proud to show your friends all your photos framed in any of these DIY photo frames. In the gallery below we have selected some of the DIY photo frame ideas that we love the most. You can use them as inspiration or you can insert some of your ideas into the whole DIY project. No matter how you choose, you will definitely enjoy it. Let me know what is the idea that you like the best. I have more than one!