Easter is coming in two weeks. Because of the situation with the spreading of the COVID-19, and the measures taken in order to avoid the further spreading of the coronavirus, the majority of the World is in quarantine and self-isolation. This year the celebration of one of the biggest holidays is going to be celebrated differently than in the past years. Governments have limited the movement of their citizens in many countries, and people have to stay home to avoid being infected with the virus. Schools have been closed, and many factories too. Kids don't go to school anymore and they spend almost the entire day at home. In order to make their stay at home more interesting and productive, and to insert some festive vibes in your family and home, we are sharing with you some inspiring DIY Easter crafts to try with your kids during coronavirus quarantine.
Scroll down the page to see all these adorable and easy to make DIY projects and crafts that will help you insert the Easter magic in your home in these difficult times. These projects are so easy and don't require many more supplies than the ones you already have at home, so you don't need to go outside to buy them. You can use the existing ones from your home. Your kids will adore spending time together with you, you will also enjoy the time spend with your kids. They will be happy to contribute to decorating the home in the spirit of the holiday. We are sure that these crafts will bring some happiness into your self-isolation life so don't wait, find the needed supplies, choose your favorite craft, and start your DIY Easter crafts project right now.
Washi tape Easter egg picture frame
Cut some eggs and get lots of different washi tape patterns. They will help you create some stunning and playful designs with ease.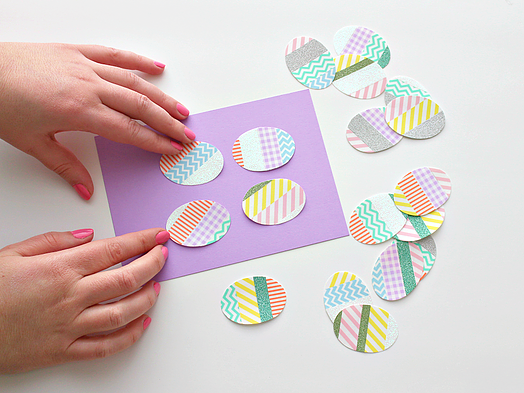 source
DIY Bunny Headband Craft for Kids
This bunny headband can be made in just a few minutes. Get some paper, scissors, glue, and paint, and engage your kids to make it. To make it more interesting you can stick eyes, nose, and mustache.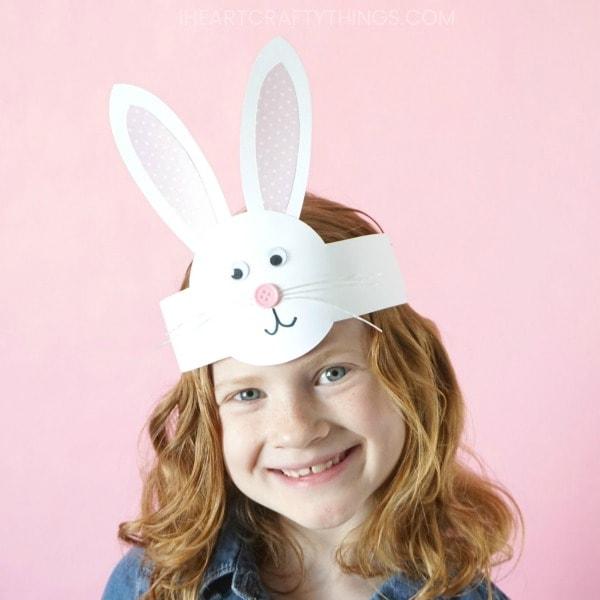 source
Easter Paper Plate Basket
Did you know that you can use potatoes to make some outstanding stamps? Your kids will be thrilled to be able to make stamps just like they want to. For this craft, your assistance may be necessary in order for the kids not to hurt themselves by using knives.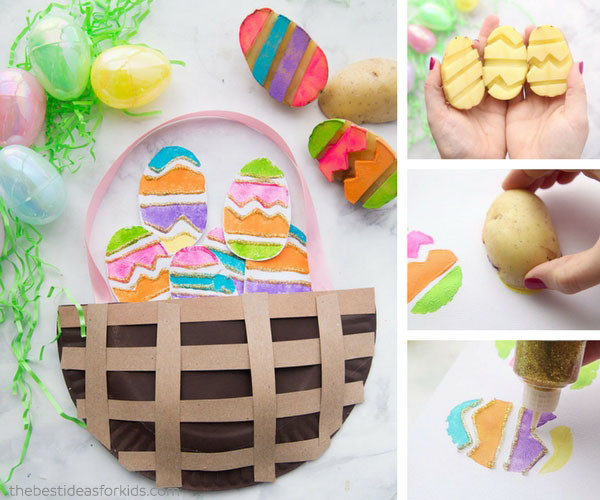 source
3D Paper Plate DIY Easter Crafts
Do you have some paper plates at home? I love them since they can be used in plenty of different ways for DIY kids' crafts, and there's no doubt that they can be used for Easter crafts as well. The 3D paper plate which holds some Easter eggs will be a great way to keep your kids busy for a while.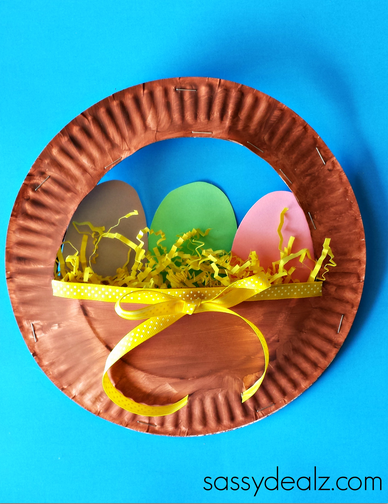 source
Spring Footprint Art
There's nothing cuter than little baby feet, so it's a good idea to document their size from time to time. Paint their feet in some pastel Easter colors and stamp them on a piece of paper. You can stick other decorative objects to them when they dry.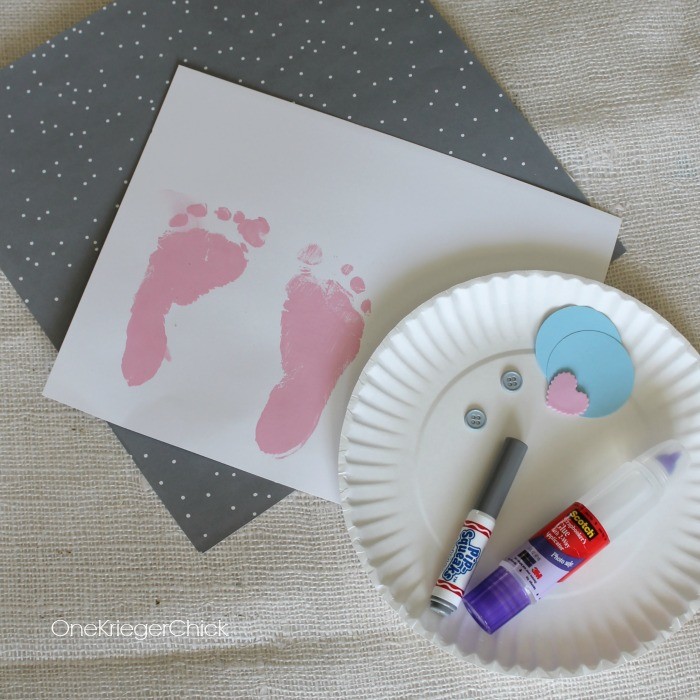 source
DIY Embroidery Hoop Easter Bunny
This is one of the crafts that I like the best. I'm impressed. I'm certainly recreating this project with my kids as soon as possible. Plus, I have an empty space on my wall, so this is just the perfect decorative piece for the spot that will add some interest to the room.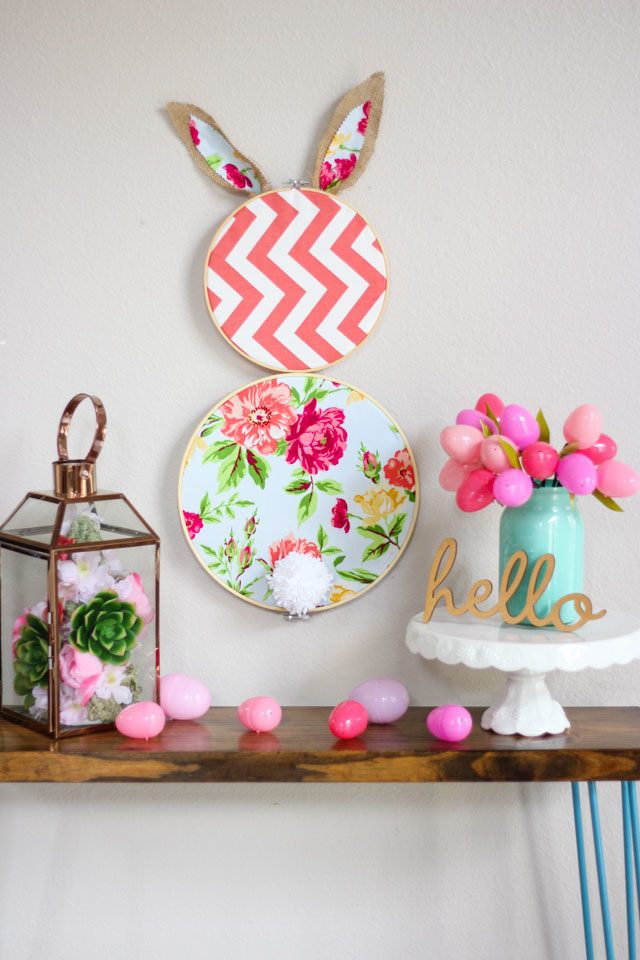 source
Spring Chicks Egg Carton Craft
Has it ever occurred to you that you can actually reuse the egg cartoon to make some stunning Easter decorations with your kids? Make some playdough and shape some cute chics that will add a festive vibe to your kids' room and your home.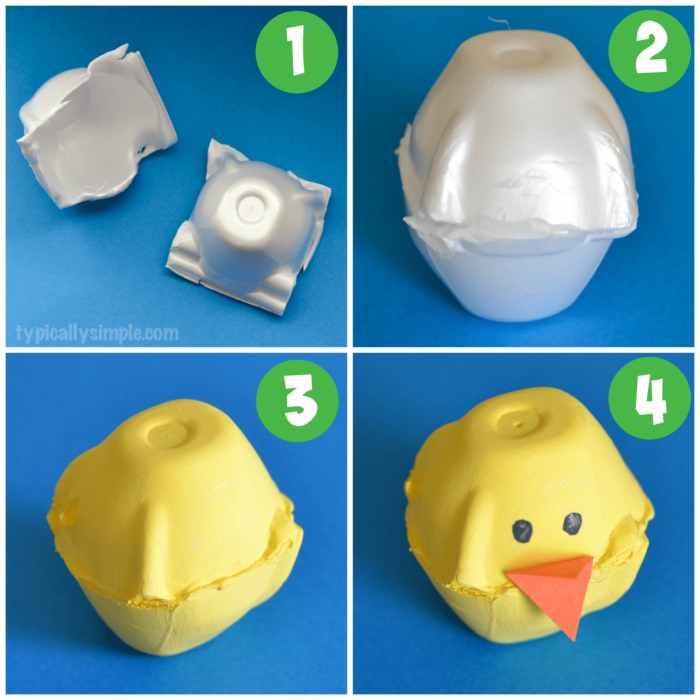 source
Carrot footprints DIY Easter Crafts
If you have already decided to recreate the footprints of your kids, take a look at the design below. I find it quite interesting and striking for the holiday. Your heart will warm every time you take a look at it.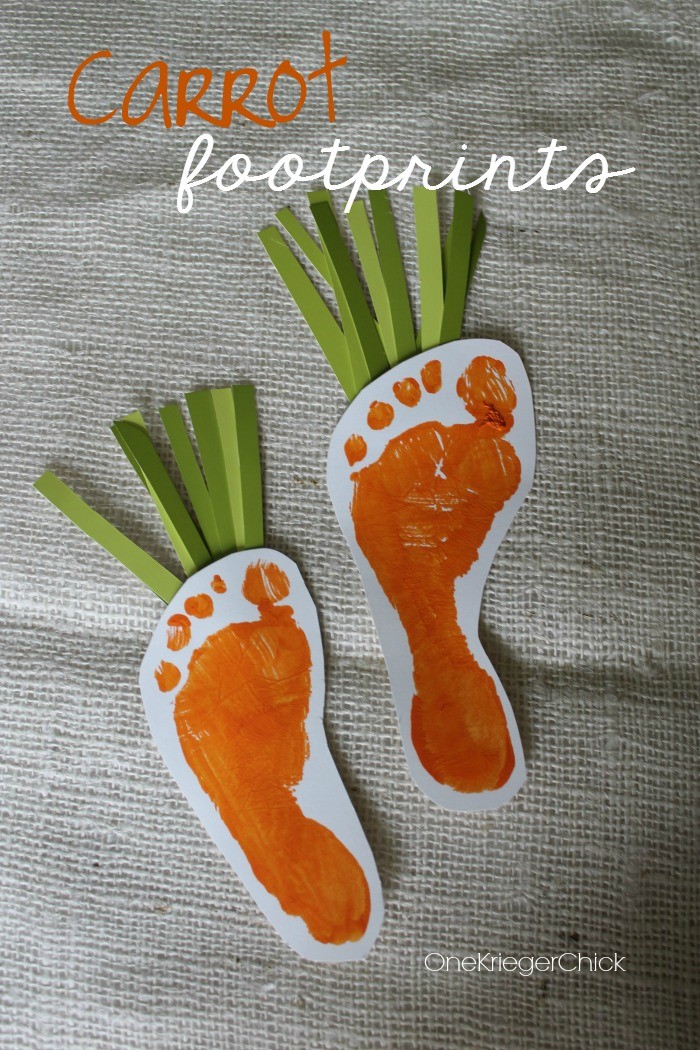 source
Closure
Have you managed to find the DIY Easter crafts that are suitable for your kids' age? I believe that they will be super happy to pull up their sleeves and get down to work to recreate them. Moreover, they will be proud to brag that they have made them on their own. Quarantine time, self-isolation, and distance can be pretty hard for kids, so you should seriously take these projects into consideration. Engaging them in productive and creative activities is such a smart thing to do!