From time to time everyone wants to make a few refreshments in the home. We all have different tastes and so much different ideas but sometimes we need an inspiration. If you want to change something in your dining place that you definitely should see these idea below and grab some inspiration.
You'll be amazed at the transformation of this dining room. It was updated, with a table that did not match the space. It also only held seating for six and this family wanted more room for guests.
This below is prove that you can transform your current dining room into something more special, elegant and something with much more space, all these for low cost. Look how these creative man do this and enjoy!
1. The dining room before. This hand-me-down dining set could only seat 6 and didn't really match the space.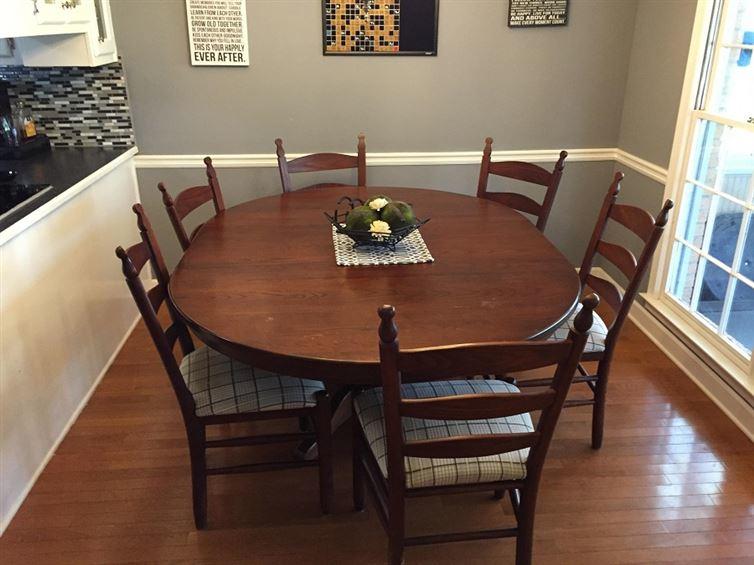 source
2. Goodbye hand-me-downs!
source
3. Starting to build the benches with supports and studs.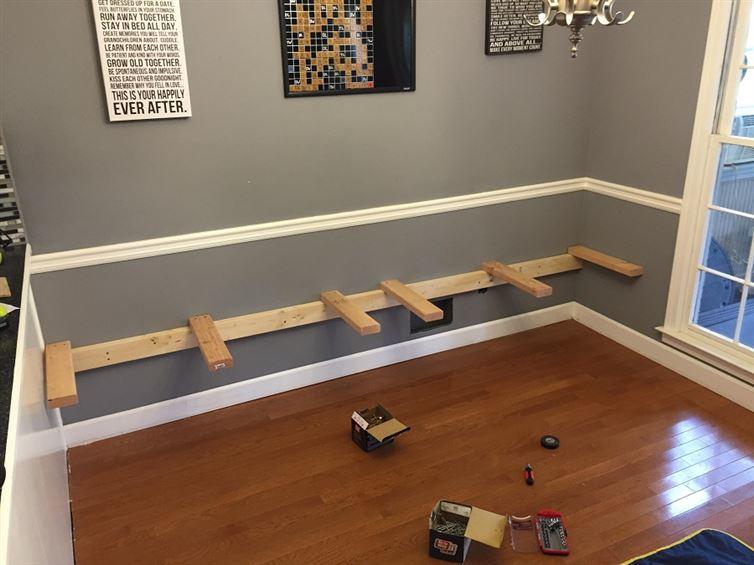 source
4. Attaching vertical and horizontal supports on the floor to prevent the booth from bending backwards.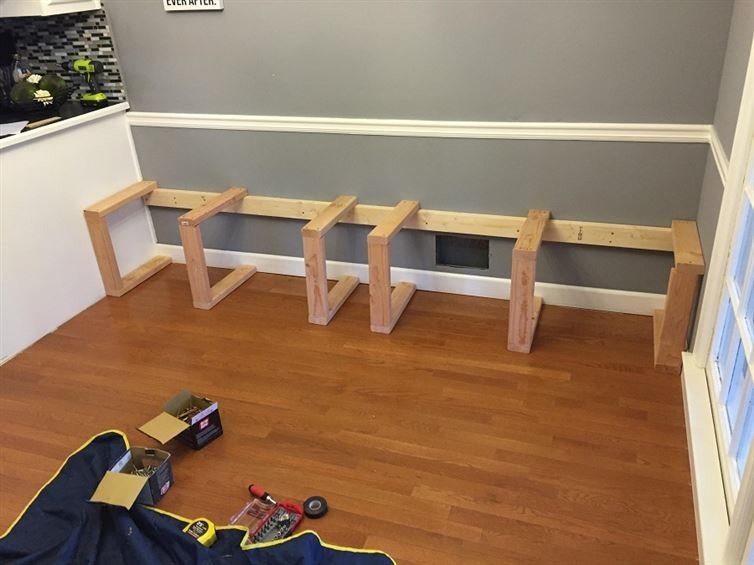 source
5. Wrapping the bench around the other walls. These supports couldn't attach to studs, so square supports that attached to the wall were built instead.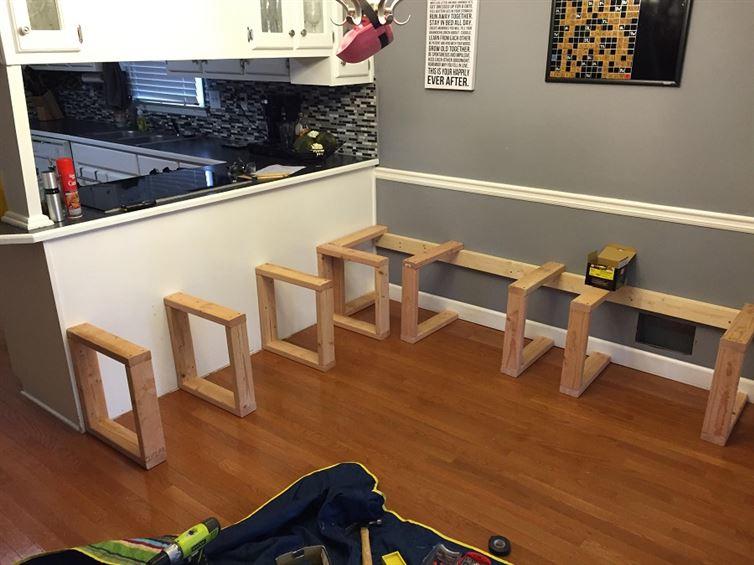 source
6. Plywood created the bench seats.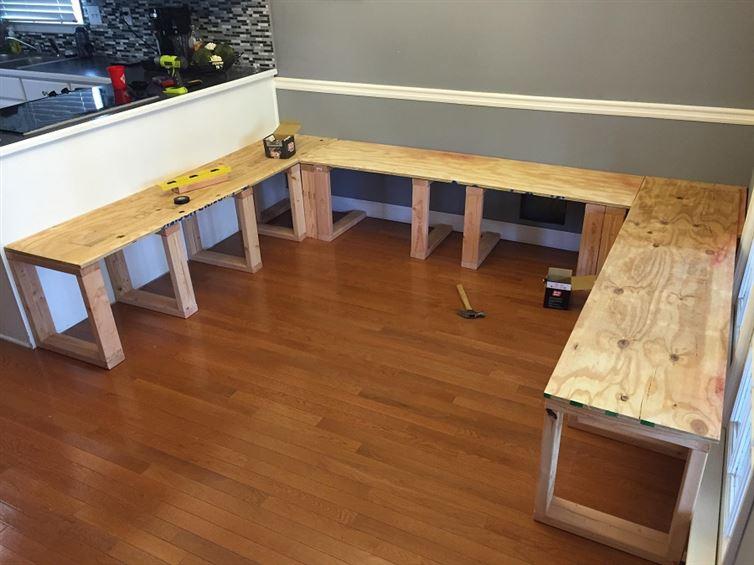 source
7. Seat foam was cut to size to make the benches more comfortable.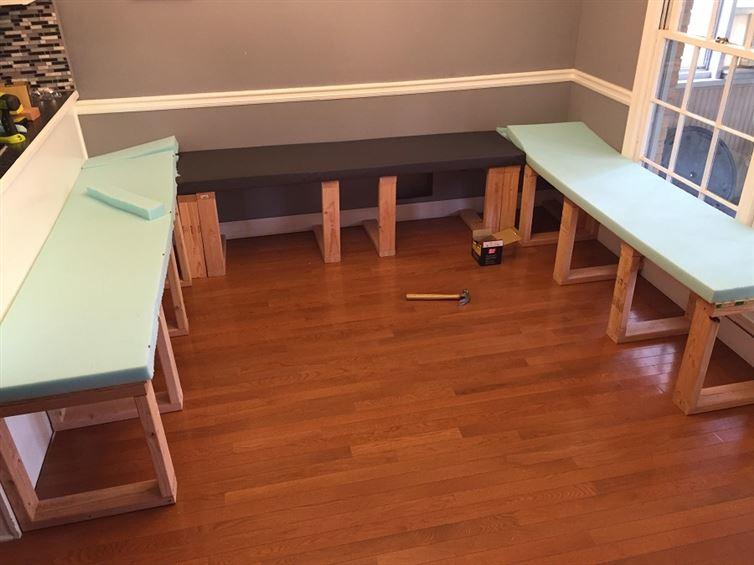 source
8. Waterproof outdoor fabric was used to cover the seats. This makes for an easy clean-up in case of spills.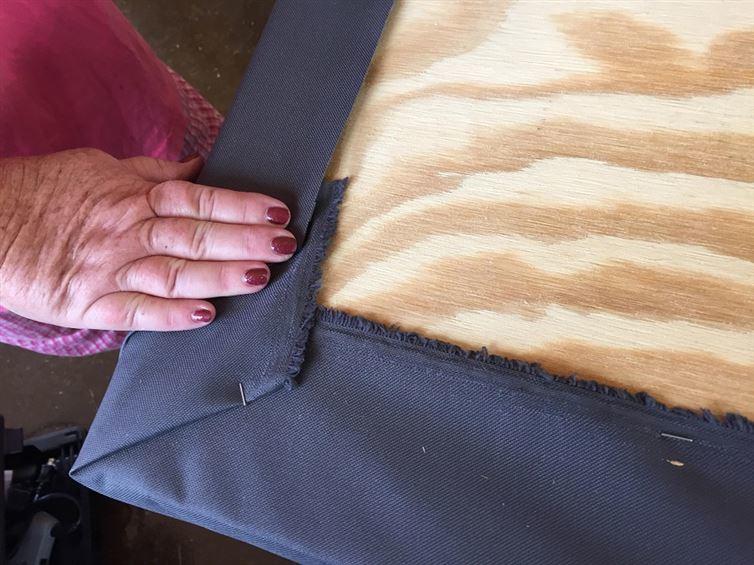 source
9. Stapling the fabric to the benches.
source
10. Bead board was cut to size for the bench facing.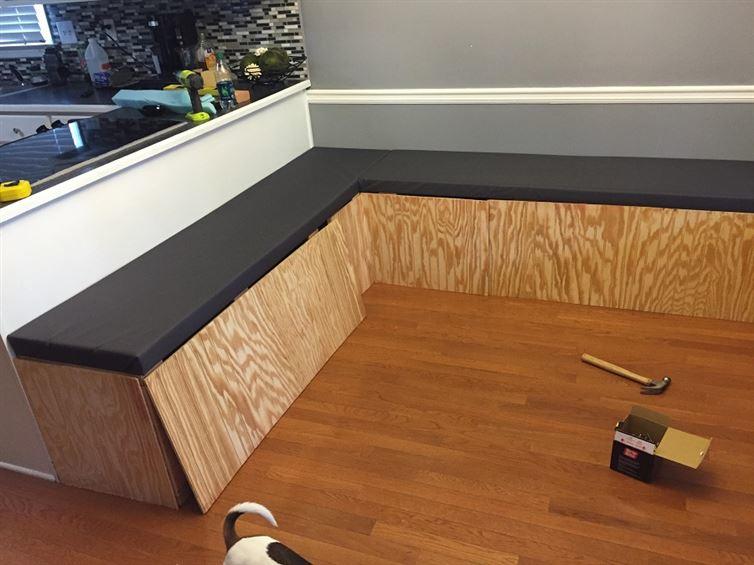 source
11. A hole for the AC vent.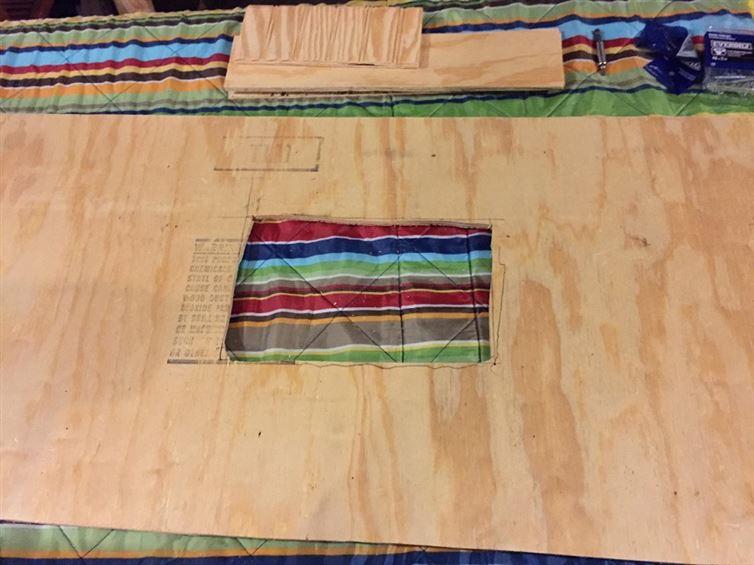 source
12. The vent covers up any small mistakes that were made when the hole was cut.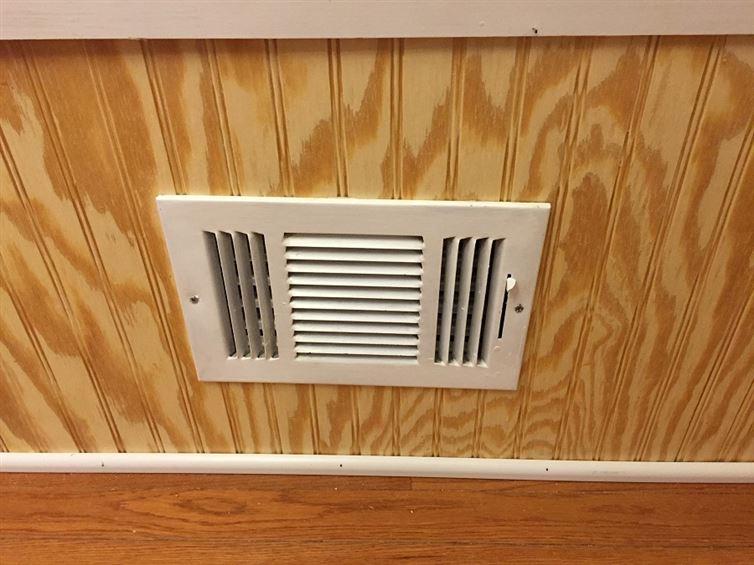 source
13. Attaching trim with an electric nail gun.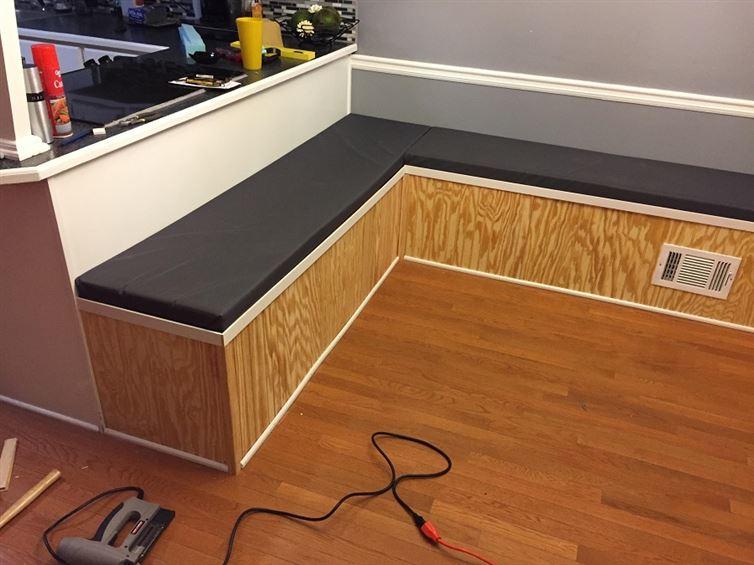 source
14. Any gaps were filled in with caulk, and then the bead board was painted white.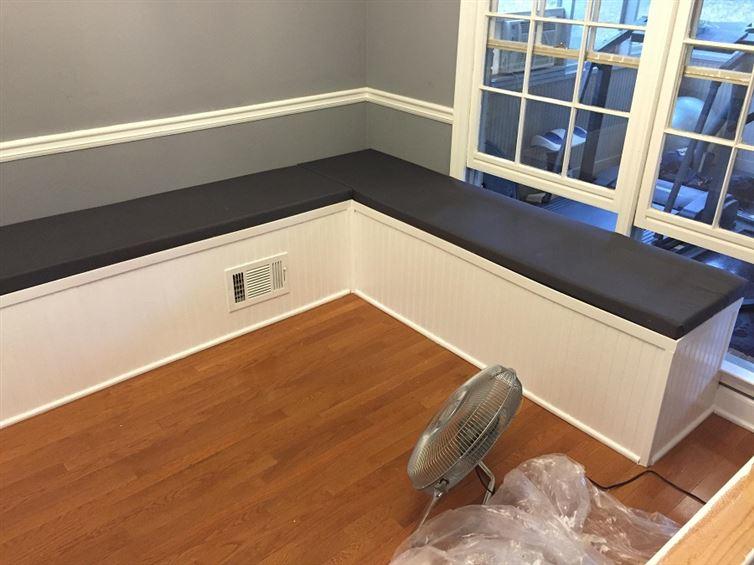 source
15. Putting the custom-built table in place.
source
16. A few throw pillows and table setting accents bring the finished project together. This booth can now fit 12 people, and up to 15 if chairs are placed at the end of the table.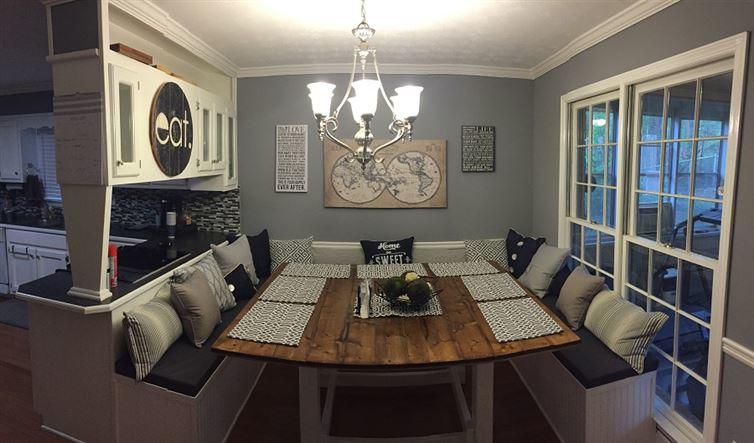 source