A bachelorette party is held for a bride to be as she nears her wedding. The bride is not responsible for planning the party. Her friends and family will plan for her bachelorette party and they know what she likes as well as what she would like in the party to ensure that it is a party to remember. More than often, many will consider hiring strippers or dancers for bachelorette parties. With the decision made, you need to know how to go about it to hire the right source of entertainment. After all, it is probably the last day your BFF will have a wild night.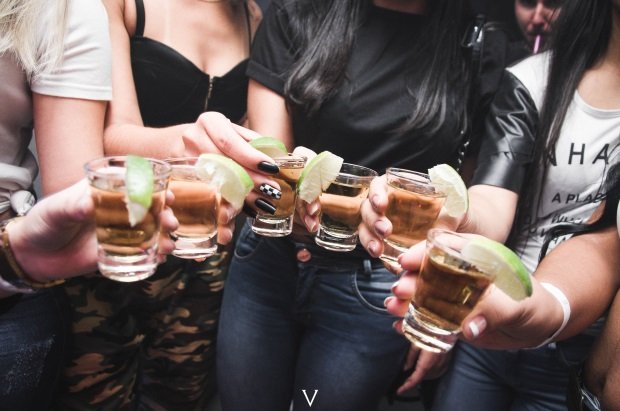 How to Find A Male Stripper
The decision to hire a stripper is accepted by the party attendees but the task of finding one is not as easy. Many may think that going online and shopping around is the easiest and fastest way of going about it. While it may be true, it comes with its own complications. After all, you do not want to hire a serial killer. The following is advice on how to find and hire a stripper.
Avoid the Internet
The internet comes with everything. While this is true, everything may mean both positive and negative aspects. In addition, when searching the internet, you are more likely to end up with stripper companies that are not close to your locale. There are legitimate websites like Majesty Male Strippers for Your Bachelorette Party, but these are often rare. This becomes a problem as navigation becomes complicated. It can also be difficult to outline what every company can offer online in addition to what they list on their portfolio.
Carryout a local search
Carrying out a local search means that you will be able to find a dancer who understands what women in the area are looking to find. A local search will also narrow down your preferences and leave you with a small niche market. People will easily refer you to a male stripper considering they will have a reputation within the locality. You are bound to get your money's worth.
Factors to Consider
There are several considerations to look into if you intend to hire a male stripper for a bachelorette party. The idea is to stay within the budget while at the same time ensure that your bride to be as well as her girls have a blast. Make it a night to remember.
Private entertainment vs Strip Clubs
Depending on the comfort of the attendees and that of the bride, you can choose between a private session and a strip club. When debating about it, you must consider the upsides and downsides of each. Rather than go home, you can also rent out a place if you are uncomfortable with taking home a stranger.
A strip club will have a variety of entertaining men and great for other people who would be watching. The entire scenario is relaxing and more comfortable knowing that everyone else who is in the room is there for the same reason. The downside is that the drinks are costly and the dancers may not focus on the bride specifically.
Choosing a private entertainer comes with the added advantage of focusing on the bride. In addition, you have your own drinks making them cost-effective. You can also make requests on what you want to ensure the comfort of everyone in the room. However, there are not many men and you must have to rely on the one you hired only.
Physical Contact
While it may be one thing to watch a stripper dance and entertain you from a distance, some women do not mind a lap dance and some physical contact. On the other hand, others find that it is too much. If you want anything extra, talk to the stripper and find out whether they are comfortable with the idea.
Budget
Whether you want to "make it rain" or have a simple budget, you must agree on how to meet the budget. Will you be making a one-off payment, a one-off payment with personal tips, or will you pay as the dancer does what he does best? As you search for a male entertainer, always ask for the cost implications and if they offer varying packages. If yes, they should be able to indicate what each offers and the cost of it.
Tips to Ensure Things Go Smoothly
l Make your booking early enough to avoid last-minute requests.
l Always confirm the attendance of everyone and not just the dancer.
l Counter-check the attendance prior to the D-day more so of the dancer.
l Keep the phone number of the agency you hired from. It will come in handy in the event he is running late.
l Request pictures of potential male strippers and dancers to have a picture of what to expect.
l Always have some paperwork done to show proof of agreement. The mere word of say may land you into trouble in the event the agency finds a better paying gig. Paperwork will always tie the agency to delivering.
l Any mode of payment should have proof of payment. If you pay cash, ensure that you have a receipt or you can pay via a credit card. This way, you can always dispute the charges in the event services were not delivered or they were delivered but not as agreed.
l Provide clear directions to the venue as the stripper may have other scheduled events on the same night. Without clear directions, it will cut into your performance time.
Bottom Line
Finding an entertainer is not easy especially if you are specific on some aspects. You must allow all other attendees to agree with the concept. Once you do this, you can then start your search within the locality. This will make it easier to rely on the male dancer.
In addition, you can always have the best of what you need in a homemade way. Book the person in advance and be very precise about what you intend to do. Also, outline what you expect from the entertainer. Last-minute bookings rarely bear fruit and you may have to settle for anything. Go ahead and have a blast.