For today we have one interesting amazing tutorial that will impress you. Yes we will tell you one easy and super creative way to transfer a photo onto wood. It is a fun, easy, and affordable DIY that anyone can do with just a few key supplies. This can be so unique gift and perfect surprise for your loved ones.
You will need
-A piece of wood
-A laser printed copy of your photo on copier paper, the copy should be the mirror image of how you would like it to appear on the wood. This ONLY works with laser copies. It won't work with ink jet. (Make sure this is printed on regular paper, not photo paper.)
-Modge Podge
-Gel Medium
-A sponge brush
-Scissors to cut out your photo
-A rag to soak your photo
-A cup or plate to pour your gel medium and modge podge into
-A boning tool or plastic card to get the air bubbles out with.  After you get this things watch the process in the video bellow. Enjoy!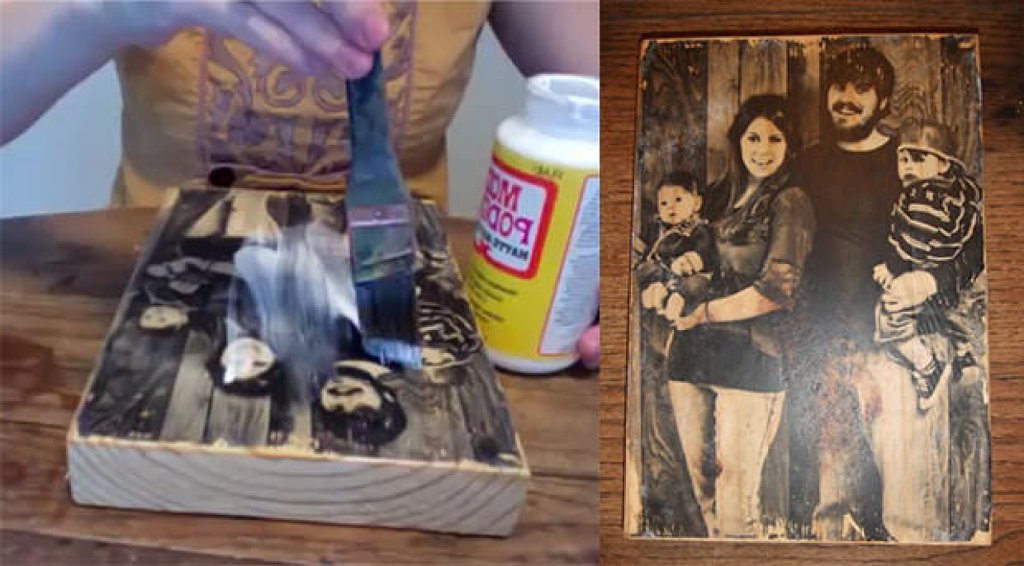 source: YouTube channel
Crystal Hethcote