One of the best things about Easter is dyeing Easter eggs and decoration them. Below we have presented you six marvelous and easy ways to decorate Easter eggs that you will enjoy.
1. Pretty Ribbon Easter Eggs
One interesting way to decorate Easter eggs in spring spirit is to wrap a ½ inch-wide strip of patterned paper around the middle of an already dyed egg. Adhere the ends of the strip with white glue, and attach some paper flower to the band in order to get the perfect spring charm of Easter Eggs.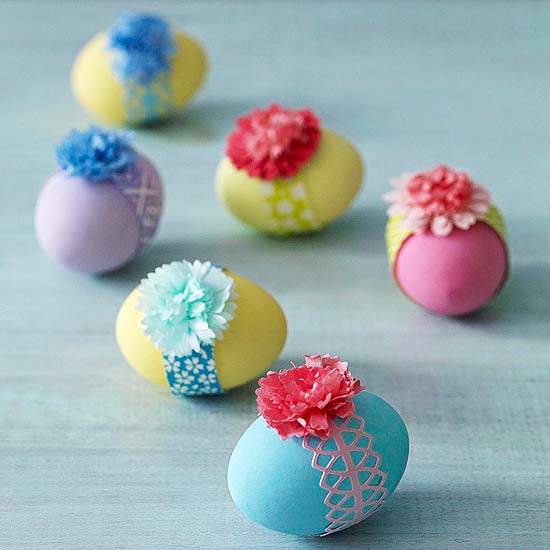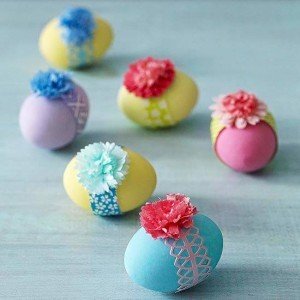 source
2. Metallic-Dipped Easter Eggs
If you are more about having sophisticated gold and silver Easter eggs in your Easter basket, then you can use some metallic-hue paints to design the Easter eggs after dyeing them. You can paint gold or silver one half of the egg, or you can just draw some decorations that you prefer. The final result will be amazing.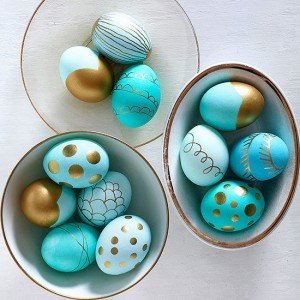 source
3. Chirping Chick Easter Eggs
If you are more creative, then these Easter egg chicks are an interesting proposal for you. They are so easy to make. Dye eggs yellow, let them dry, and glue a quill feather to the top. Then, cut out a beak from orange paper and glue it on. Using a marker, draw two dots for eyes. Finally, place the egg in a piece of cracked eggshell set in a nest of raffia. And, that is, your chick Easter eggs are done.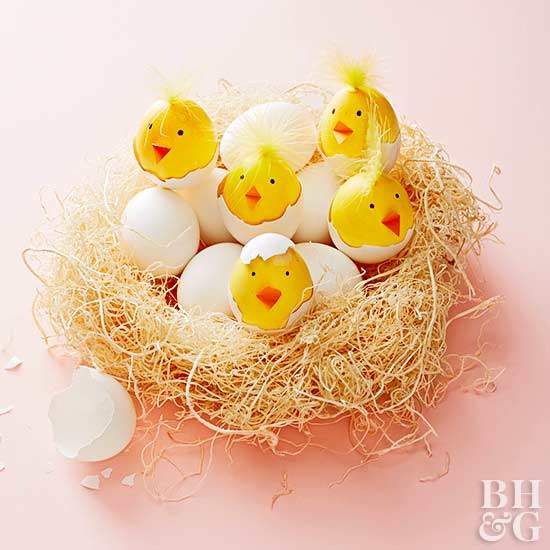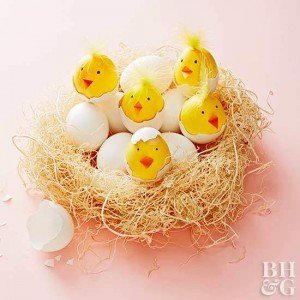 source
4. Watercolor Easter Eggs
One way to dye your Easter eggs is by using watercolors. Take a round brush or the eraser end of a pencil and your watercolors and start your Easter eggs dyeing project. Create a two-tone effect by adding more water to the original color and stamping on a second round of dots.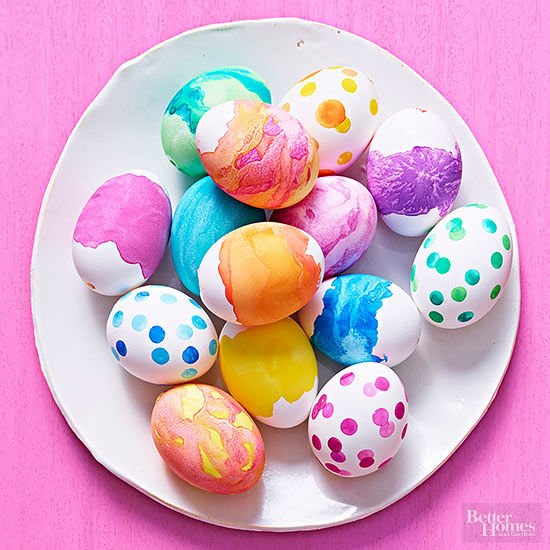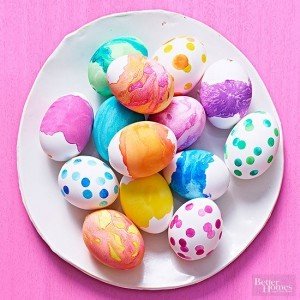 source
5. Fun Monster Eggs
Here is an interesting idea to decorate Easter eggs that your kids will definitely adore. You can transform already dyed Easter eggs into their favorite and funnier small monsters by using few simple craft supplies such as construction paper, markers, chenille stems etc. you can even include them into the dyeing process, and you will all enjoy it, believe us.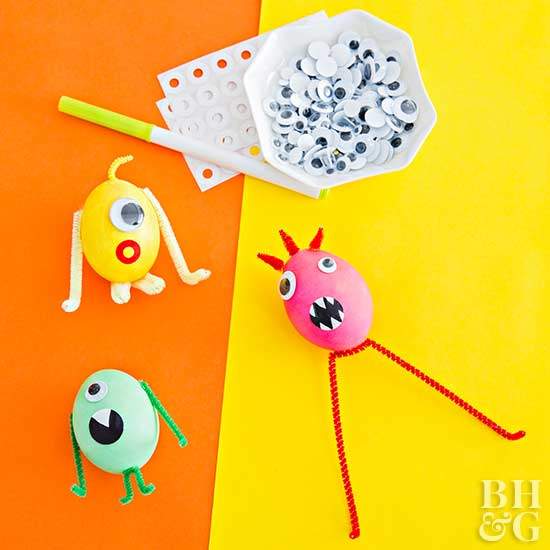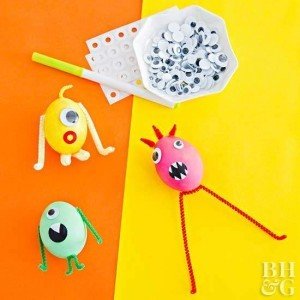 source
6. Fruit and Veggie Eggs
Another interesting and creative idea to decorate Easter eggs is to transform into different fruits and veggies. Just color the eggs in the appropriate color and then add some paper crafts to get the desirable fruit or vegetable. You can also use marker to draw some fruit or vegetable details in order to get perfect results.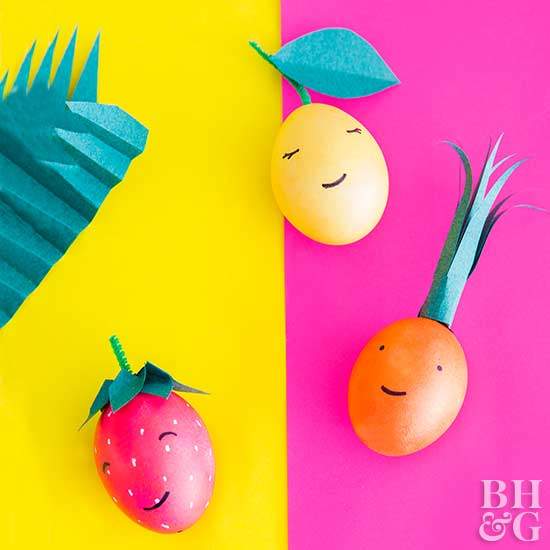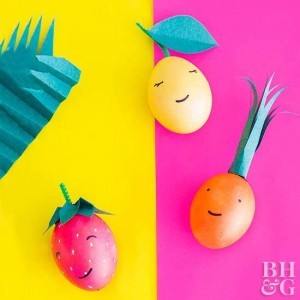 source