If you want to insert your personal touch into this year's  Easter decoration, we are going to show you some of the most creative DIY Easter basket ideas. To make them just use few materials and supplies that you already have at home. Scroll down the page and choose your favorite one.
1. Edible cereal  Easter basket
If you are a marshmallows lover, here is a sweet idea to make an edible Easter basket entirely out of cereals and marshmallows. You can add fruit cereals in different colors to get your colorful Easter basket, and then just shape it the way you prefer. You will get your impressive Easter basket, that everybody will just love.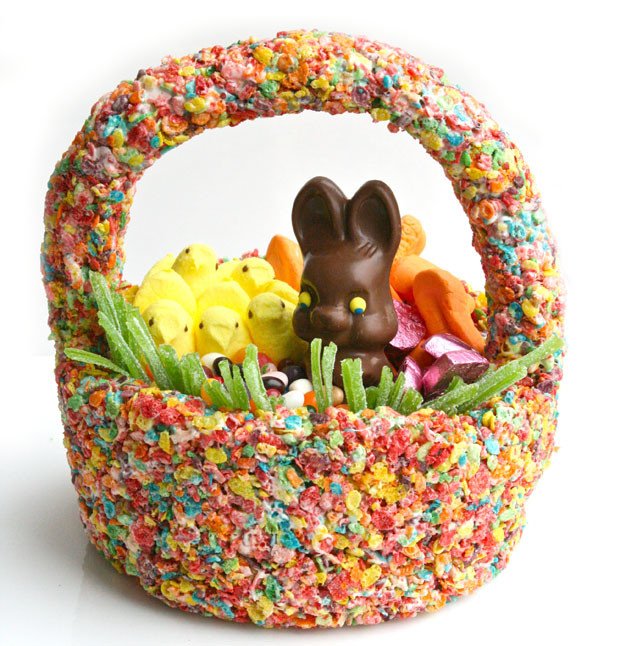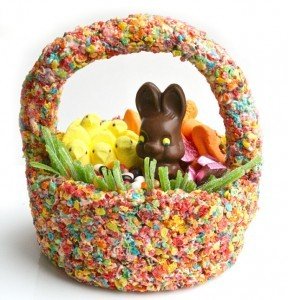 source
2. No sew fabric rope Easter basket
If you are in for an interesting and easy to do Easter basket, here is a creative idea to make your easiest no-sew fabric Easter basket. Just find one colored fabric and take your scissors. Or, if you want some colorful Easter basket you can use few different painted fabrics. This Easter have the most creative Easter basket that you can DIY.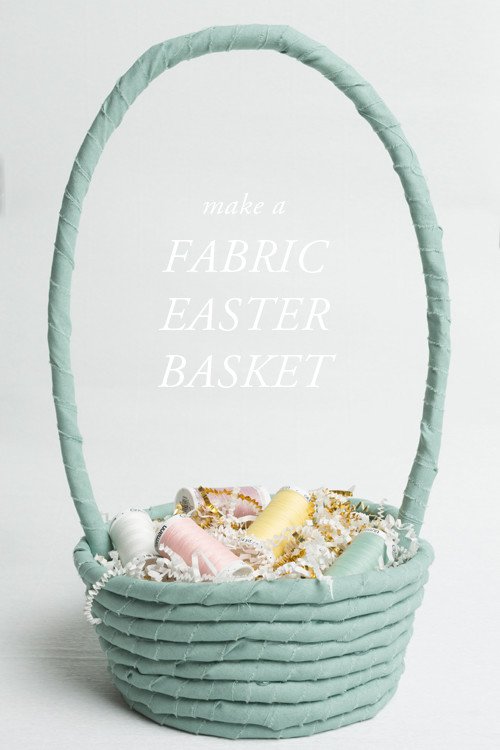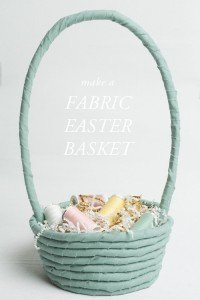 source
3. Moss-covered Easter basket
If you are more nature lover type of person, then here is an interesting and inexpensive Easter basket idea for you. Take some old basket that you thought that you can't use anymore, and using hot glue cover it with moss. This greed moss-covered Easter basket is a perfect decoration for your table.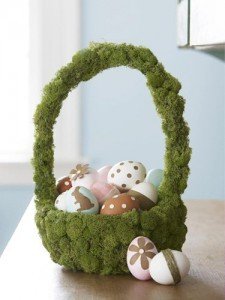 source
4. Mini fringe Easter basket
We all have some small plastic cups at home that we don't use. Well, here is an interesting way to put them into use, you can now transform your old plastic cups into mini Easter baskets wrapped with paper garland. You can put one egg in each of this mini Easter baskets and you can combine the color of the egg with the color of the garland.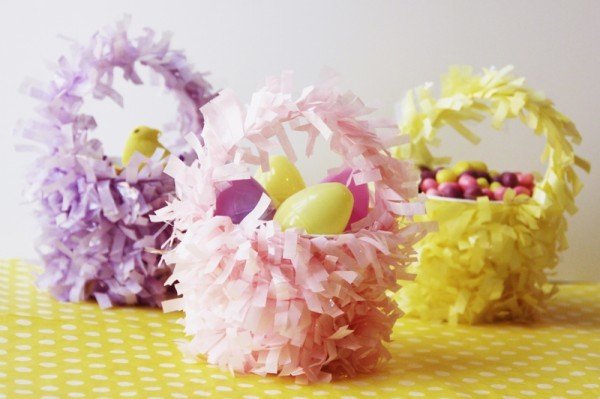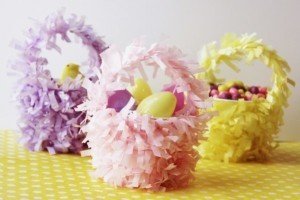 source
5. Floral Easter baskets
If you are spring person, then this floral Easter basket is the perfect choice for you. Take some wooden basket and decorate it with flowers. You can use paper flowers that you can make on your own, you can also use some flowers from old bouquets that you already have at home, or you can use fresh flowers. It's up to you.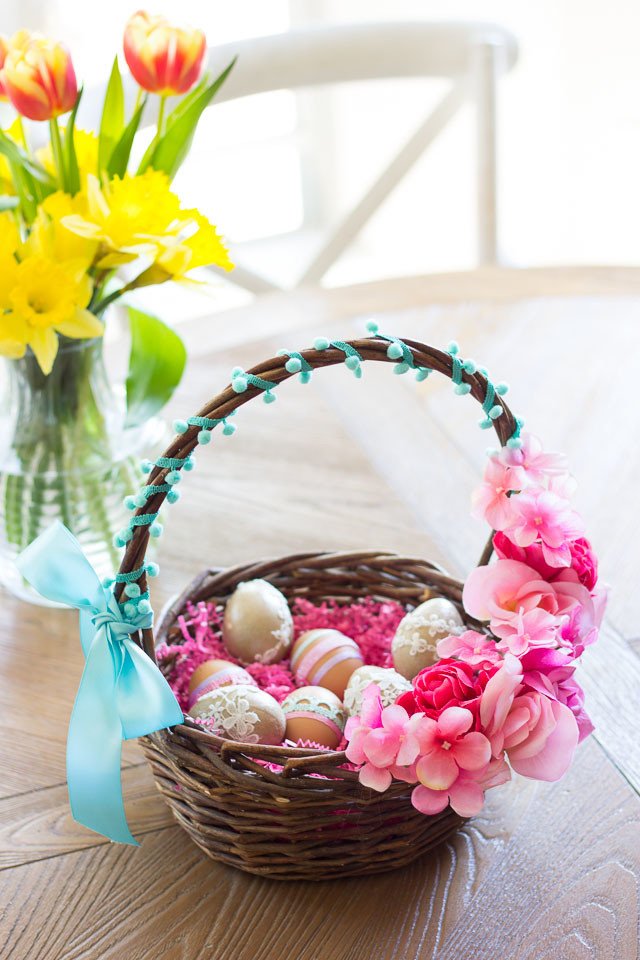 source
6. Easter carrot treat boxes
If you want something different for this Easter, here is an interesting Easter basket idea to DIY. This carrot treat box is perfect decoration for your Easter table. Your kids will adore it and instead of Easter eggs you can put some small chocolate eggs in it. Their pleasure will be endless.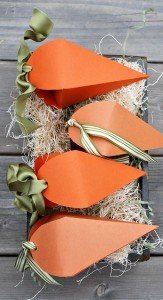 source