Whether you're the bride, groom, or a member of the wedding party, you're going to have the eyes of a lot of guests on you at the ceremony and at the reception. If you're the bride or the groom, this is a once-in-a-lifetime opportunity to not only show your friends and family your love for your future spouse but also show people the most radiant version of yourself. You also need to remember that you'll have your wedding photos for a long time, and you want to look your best so that you can feel proud when you show your children. When you're getting ready for a wedding, there are a lot of steps that you should take to ensure that you look your best for your fiancé, all of your other loved ones, and for your photos.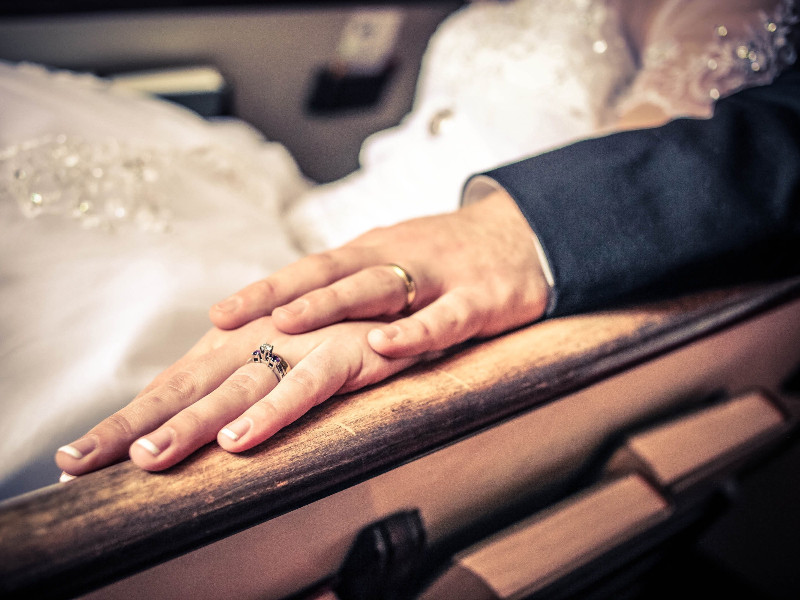 Dental Fixes
If you've been meaning to get the gap between your front two teeth closed or to straighten that snaggletooth that's always bothered you, then getting braces or Invisalign before your big day might be a worthwhile investment. If you're still more than a year from your wedding day, you can probably do a lot with your teeth at that time. If you're less than a year away from the big day, you might have to talk to your dentist to determine what you can do in such a short amount of time. The point, however, is that you should start this process as soon as you make the decision so that you have plenty of time for your teeth to realign.
Tanning
Whether you're having a beach wedding or a simple nuptial in the spring, you should get a spray tan. Many people are afraid of appearing pasty white on their wedding day, and while you might not want to risk the premature aging and skin cancer that can go with getting a glow in a tanning booth or from the sun on a beach, an airbrush tan spray can give you natural-looking results without the risks. Airbrush tanning provides even coloring results, and the dyes create a natural look instead of the orange look that you often saw in the 1990s and earlier.
Something Special
Both the bride and the groom should be wearing something extra special on their wedding day. Some men borrow their father's shoes or watch, and many brides wear a piece of jewelry or a part of their mother's bridal ensemble to their own weddings. You can also choose something from one of your grandparents or even a friend that you think of like a brother or sister, so don't feel like you don't have any options if one of your parents, for whatever reason, is no longer around or doesn't have anything for you to wear. Being untraditional and breaking the rules is just fine.
Facial Hair
If you're a man, you might want to style it in a special way, or you might want to have it professionally trimmed so that it looks as tidy as possible. Otherwise, you might decide that you want to grow your facial hair out for the first time to look more like someone that you admire.
Women often have a different task: getting rid of unwanted facial hair. Some women have to wax their upper lips, and many women prefer to have some kind of treatment done to their eyebrows so that they look tidy. Make sure that you have any facial hair removal treatments done a couple of days in advance to cut down on the amount of time that it takes for you to get ready. This will also ensure that you don't have red skin on the day of your wedding.
Minor Skin Touchups
If you have large pores, red blotches, or any other skin blemishes, having a few treatments a few weeks to a few months before your wedding can make you feel more confident. There are non-invasive procedures that can help with many skin issues that people feel conscious about.
Whether it's your own big day or you're simply supporting one of the most important people in your life on their big day, you want to look your best. Even a few techniques will make you look glowing and ready for picture time.