Whether you are having your wedding by the pool of a hotel, your yard, or some tropical destination you will probably want to decorate this big water feature which will be the center of attention. Don't leave it unattended and add some decorations that will make the whole space chic, modern, and what's most importantly memorable. There are both cheap and expensive ways to decorate it, so see what will work the best for your budget. I have already shared with you other interesting decorations for a dreamy beach wedding and summer outdoor weddings, so don't miss them too cause you will find other decorations that you can implement in your pool wedding. These Stylish Pool Wedding Decorations That Will Take Your Breath Away are simply stunning, so check them out and make your picks.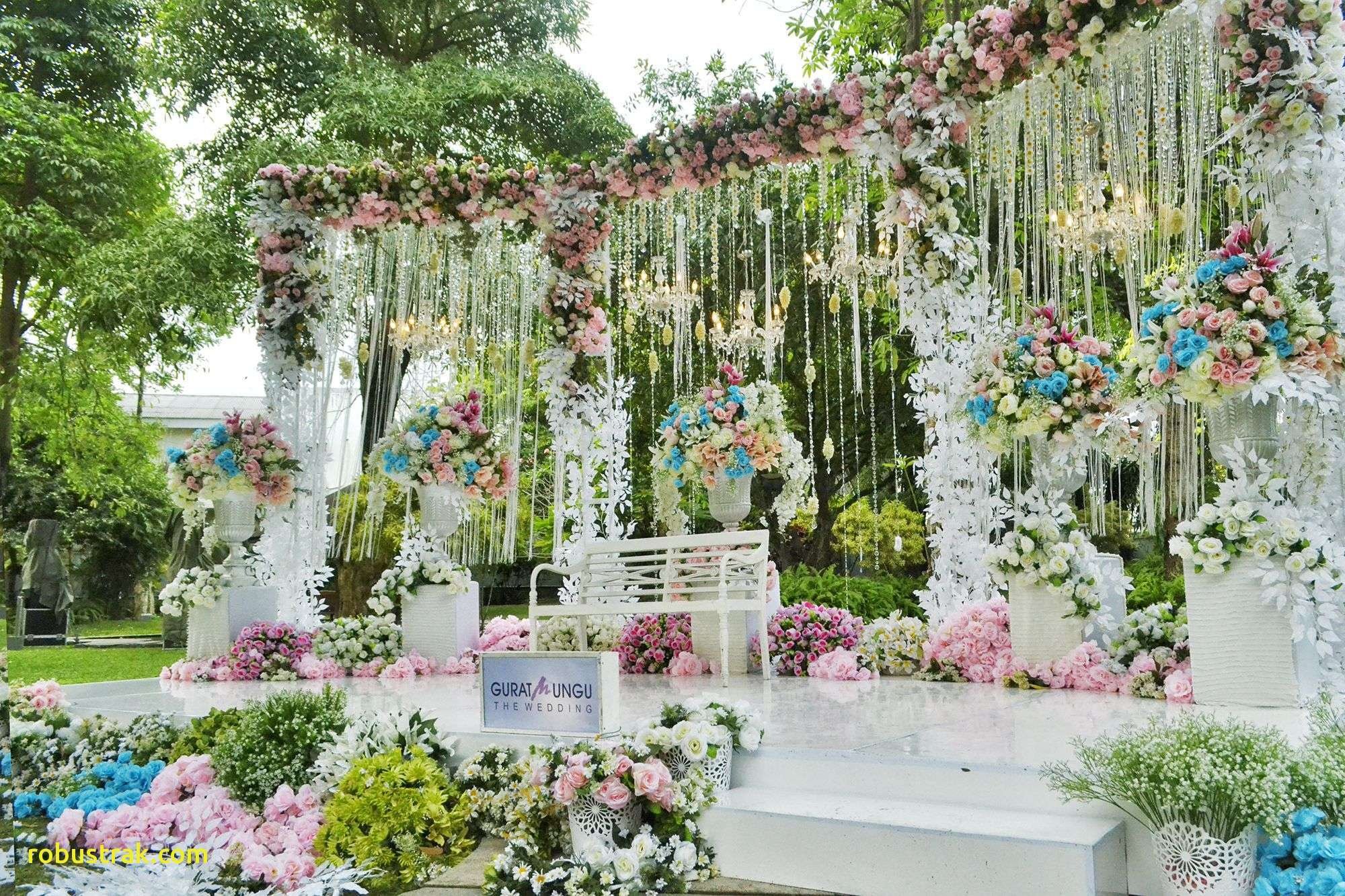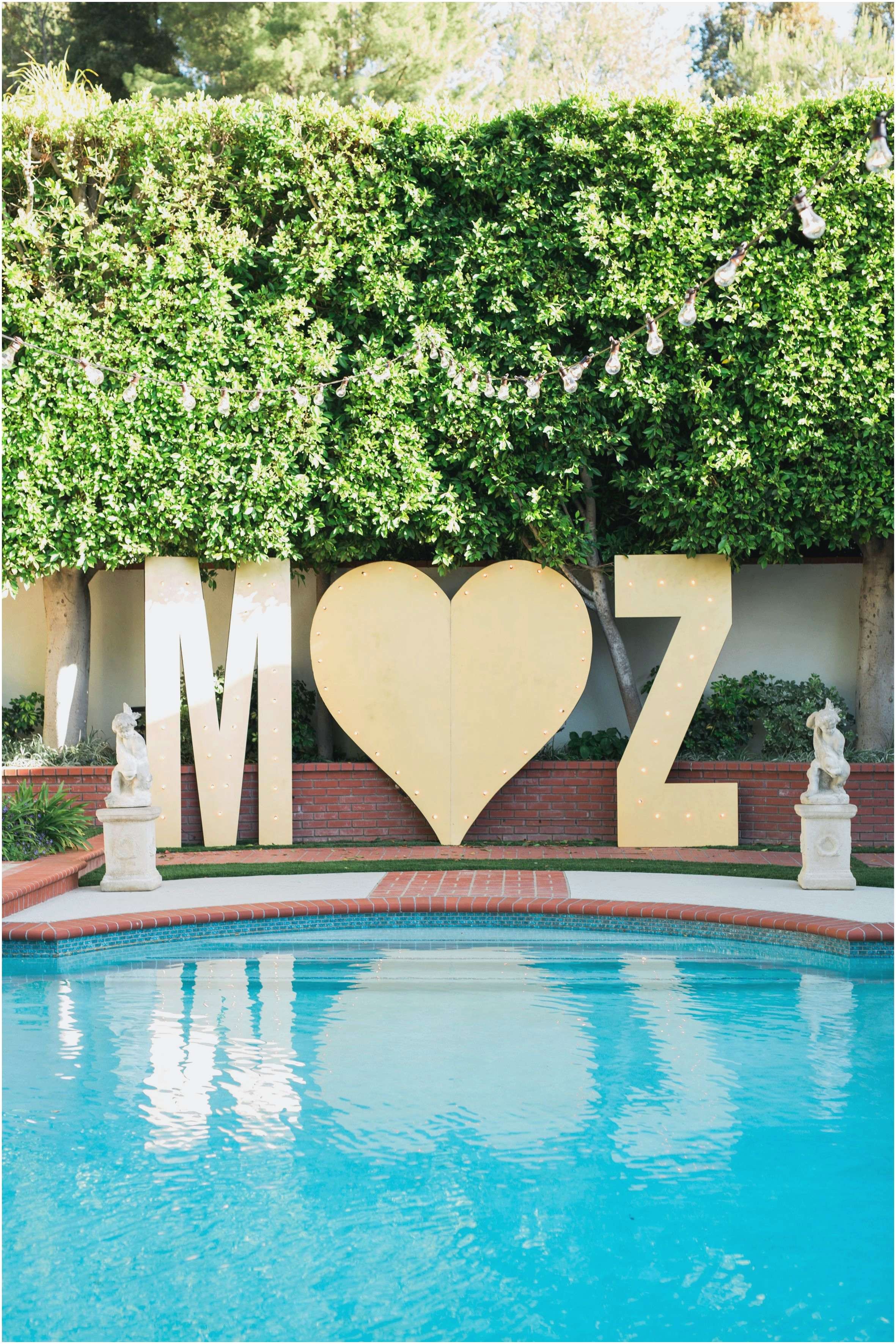 Floating flower arrangements with candles
These flower bouquets combined with candles are a perfect combo that will make a statement on your wedding day. If you can't afford to buy fresh flowers you can always go for the faux ones plus you won't have to worry whether they will stay fresh for the whole day. In case you decide to go for fresh ones, keep in mind to let them in the pool just minutes before the guests arrive. In this way, you will avoid the sight of dried flowers.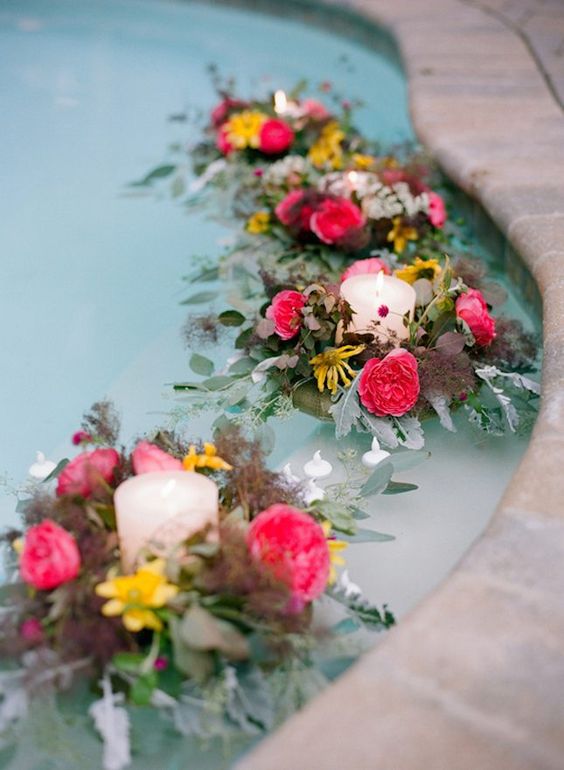 The internet is full of this type of decorations, so make sure you find the design that will fit the best with the rest of the decorations. Or you can be creative and come up with your own floating flower decorations.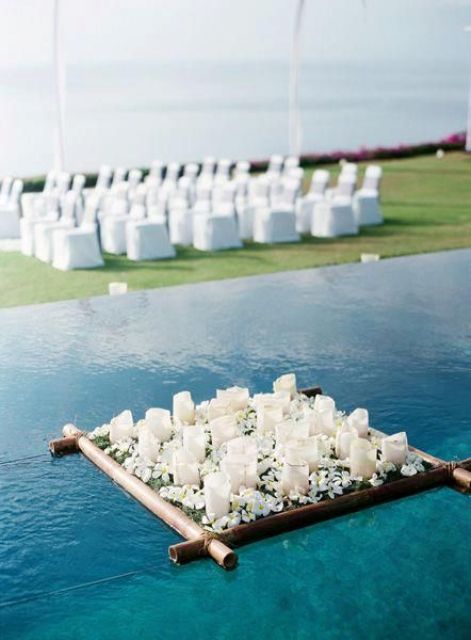 Balloons
Are you a fan of balloons? There are plenty of different ways to add them to your pool wedding decor. One possible way is to have them in the air, and another one is to have them floating in the water. When it comes to the color theme go for monochromatic balloons if you wish to have a more sophisticated and elegant look, and for colorful ones, if you want to make the ambiance playful.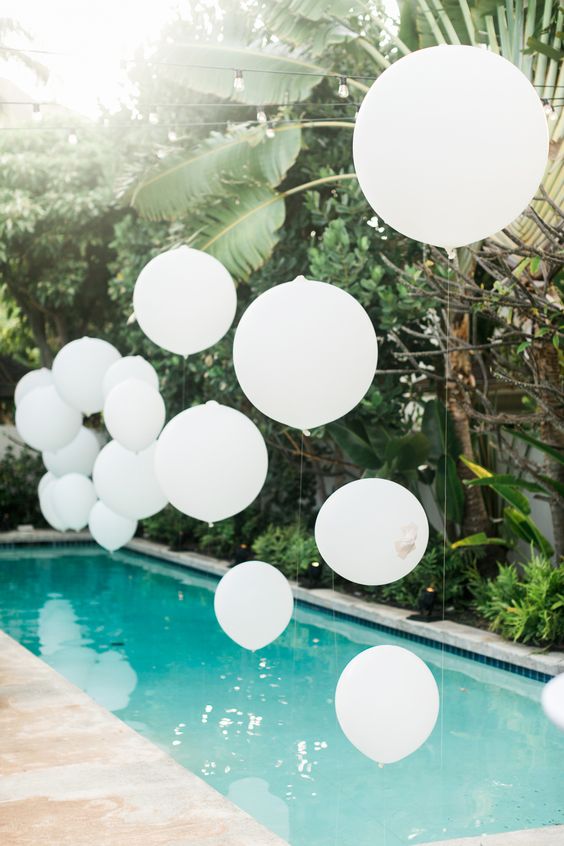 Floating lanterns
Is there something more gorgeous than floating lanterns? Personally, I like this idea the best cause it really adds up to the ambiance and will make the night so special and magical. There are different varieties of them, so you still get to choose what you like the best.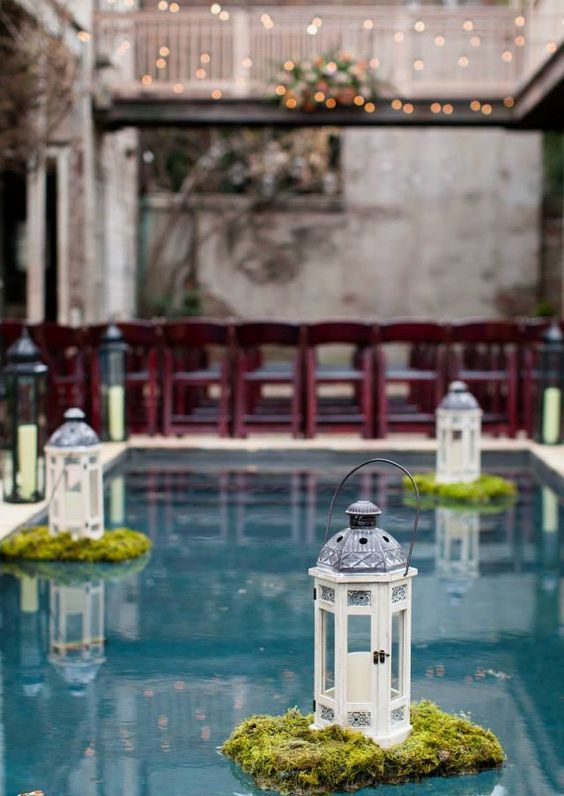 They are a must for you if you are having the celebration at night. Don't skip them for anything in this world. The light that will be reflecting in the water will make the ambiance warm, cozy and romantic.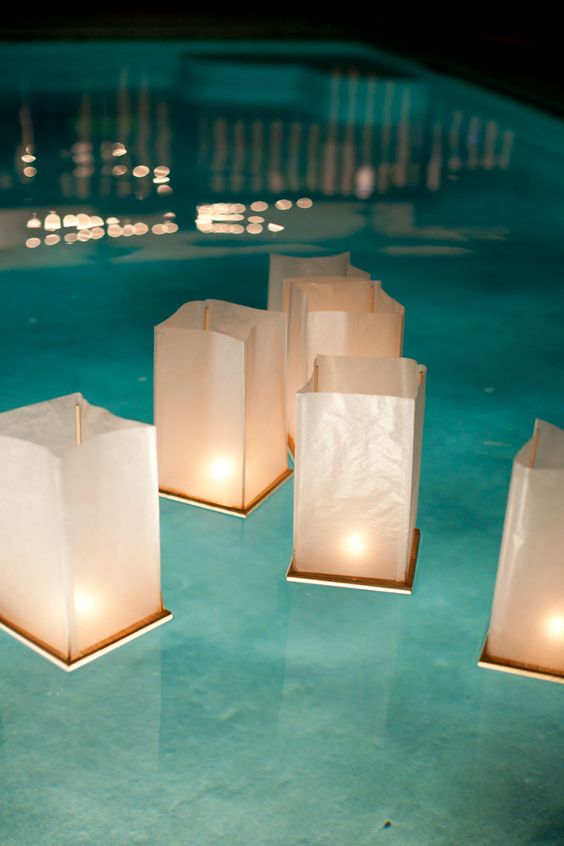 Floating bamboo
A bamboo tree is another perfect thing that you can use when it comes to pool decoration for a wedding. The tree is so light that it will float effortlessly. Let it hold some flowers and candles and you will make the pool look amazing, believe me!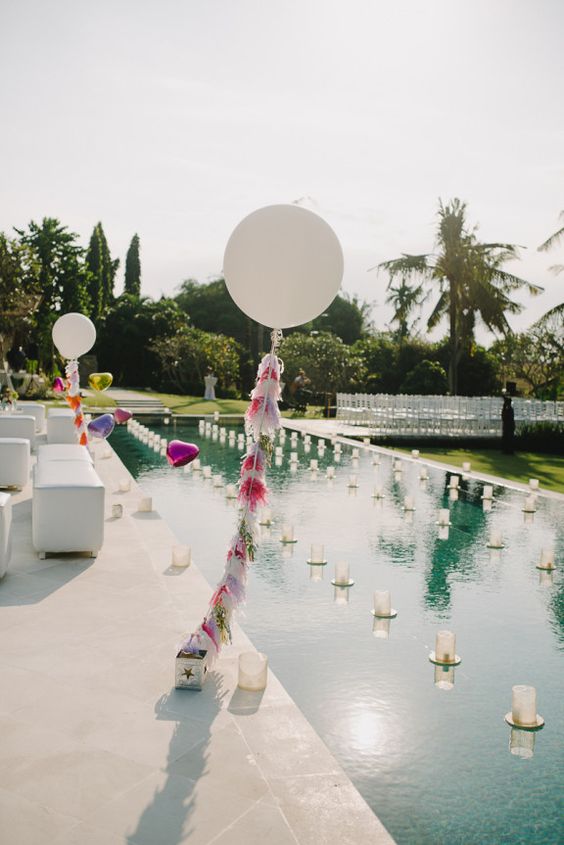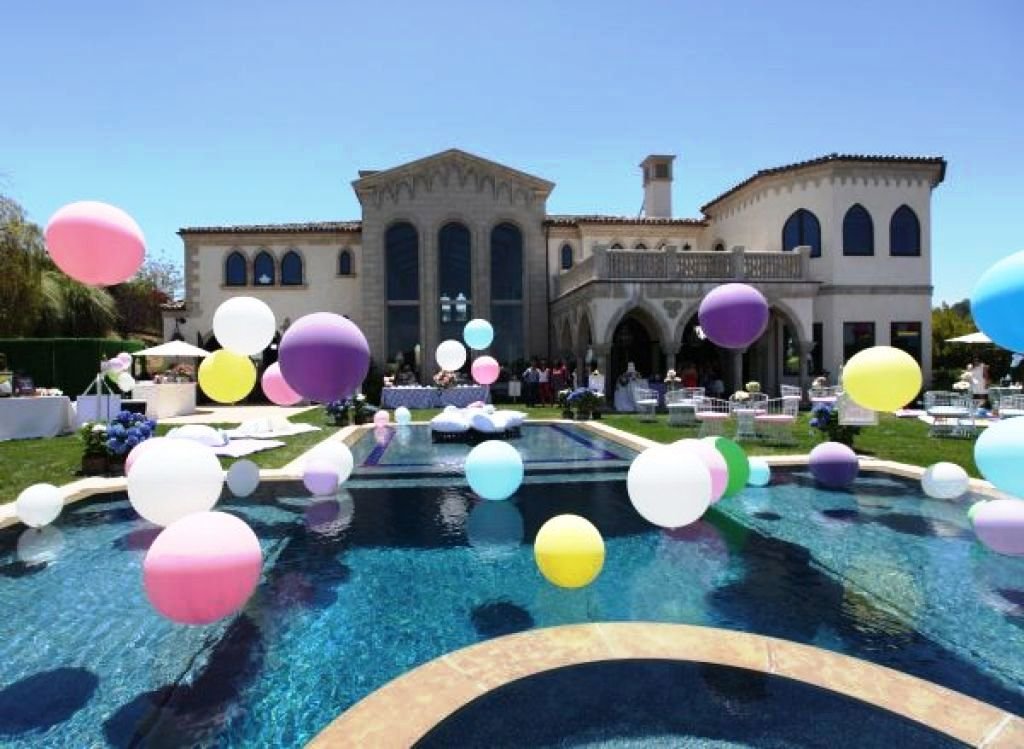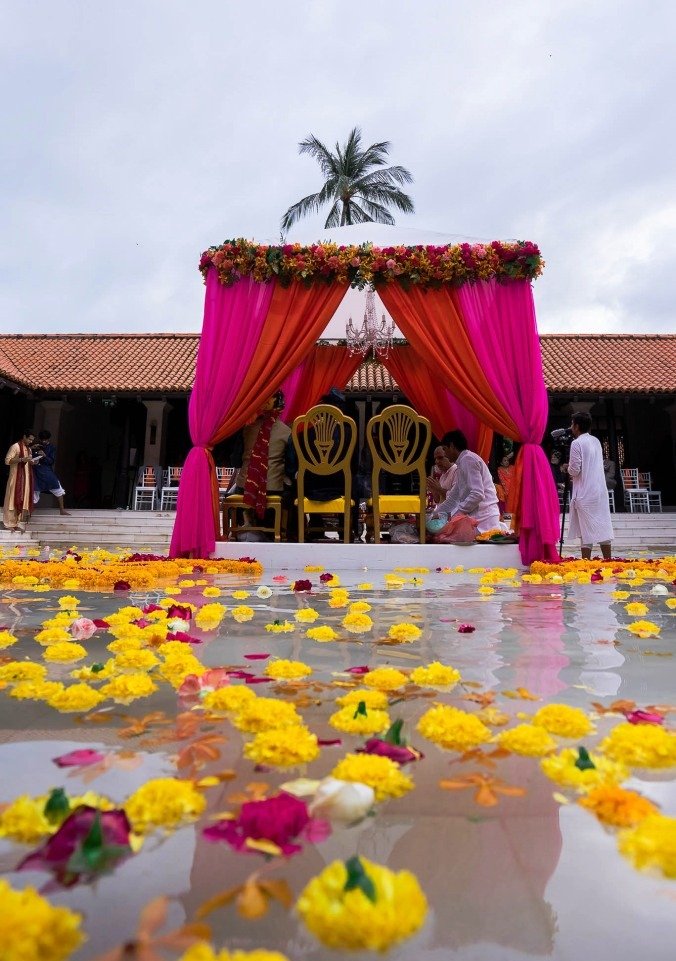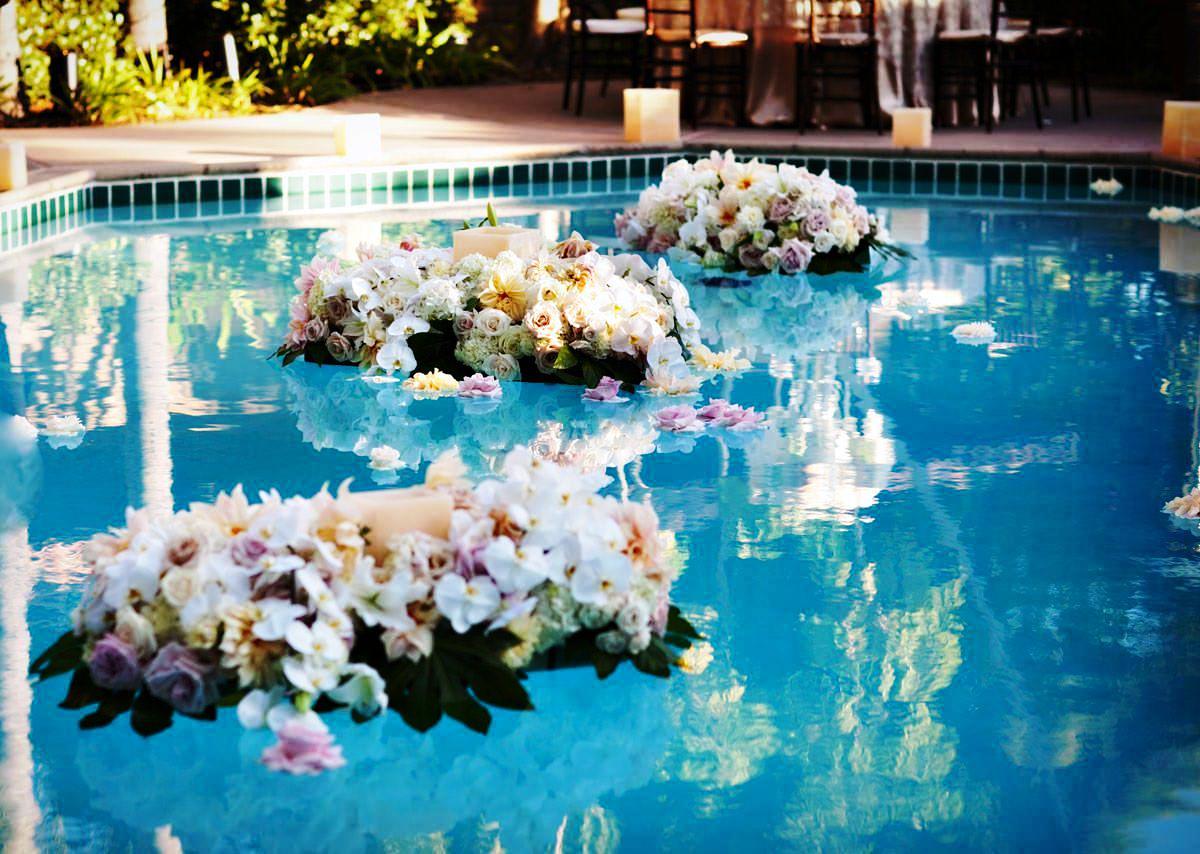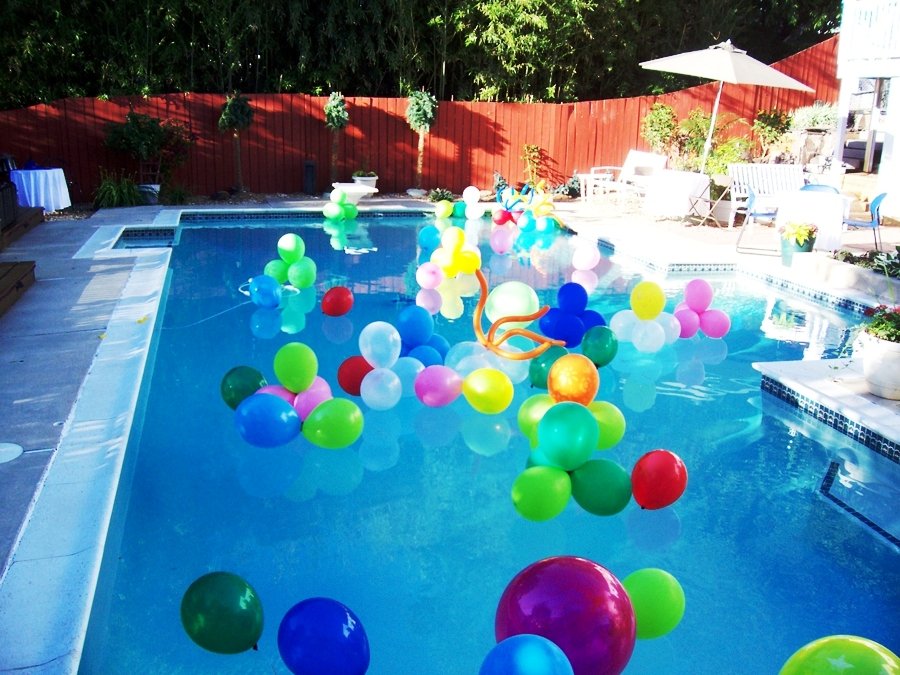 Initial letter decorations
This is another cool, interesting, and unique design. Make some floating flower arrangements in the shape of the initial letters of the bride and the groom and see how you wow your guests with ease! How do you like the ideas so far? If you are not feeling like putting the letters in the water, you can always put them next to the pool.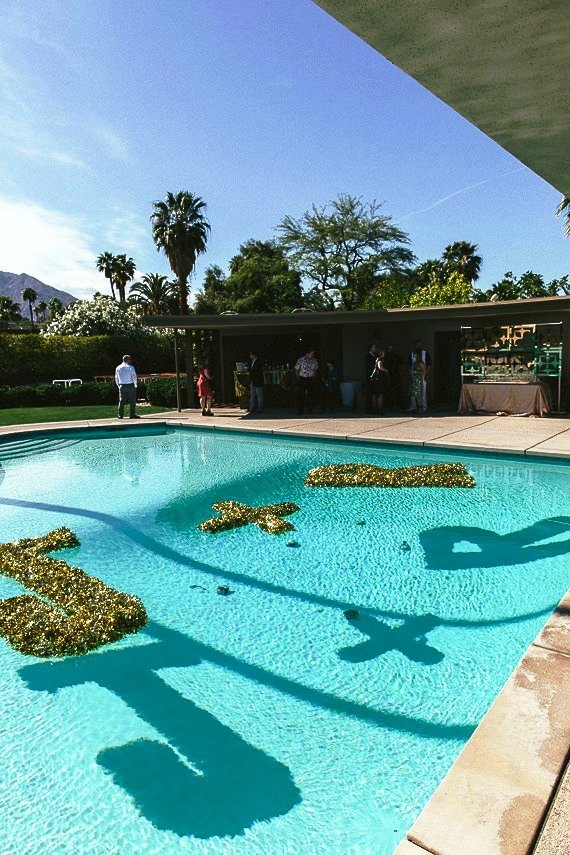 Hula hoops
Hula hoops will work great for decorating your poolside wedding. Think about making hanging decorations or inserting them in the water and making some interesting floral arrangements. It's pretty easy to work with them, they are cheap and yet look fantastic. Take them seriously into consideration if you are thinking about making the decorations on your own.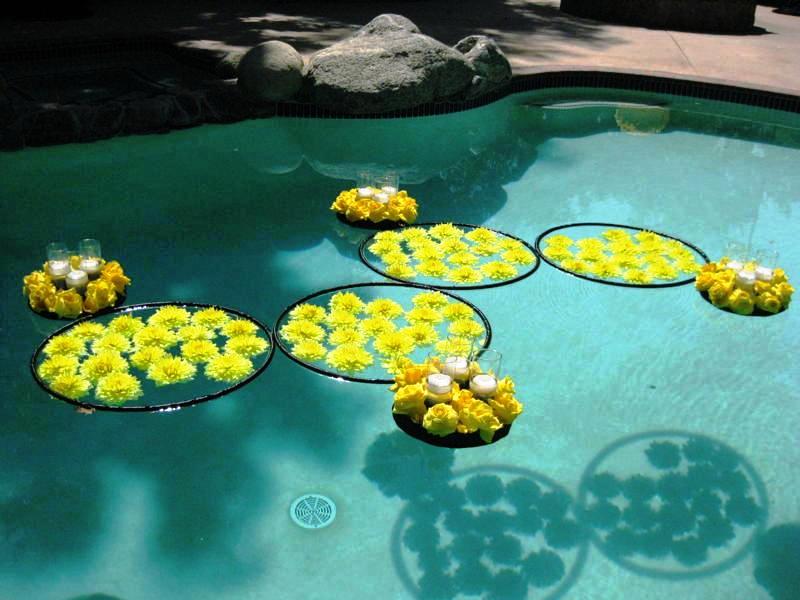 Closure
A wedding by the pool will look fantastic on its own, but adding lovely decoration will make it even more charming and special. It doesn't matter whether you are doing the decorative pieces on your own or you are hiring a professional to do them, these ideas will serve as a great inspiration to you. Have you already saved the ones that you liked the best? Which one caught your attention the most? Make sure you keep me posted in the comments below so that I know what sparks your interest for my next articles!